Why is it that skin doesn't automatically get better with age? If you're like me, you thought your skin hit rock bottom during your teenage years—what with hormonal breakouts, red spots, and alternating oil slicks and dry spots competing for attention. But for some of us, that was just the beginning (hurray!).
Luckily there are things you can do to make your skin look much, much better–add a few more steps to your skincare routine (I promise, they're easy!) and you'll see a difference in as little as a week.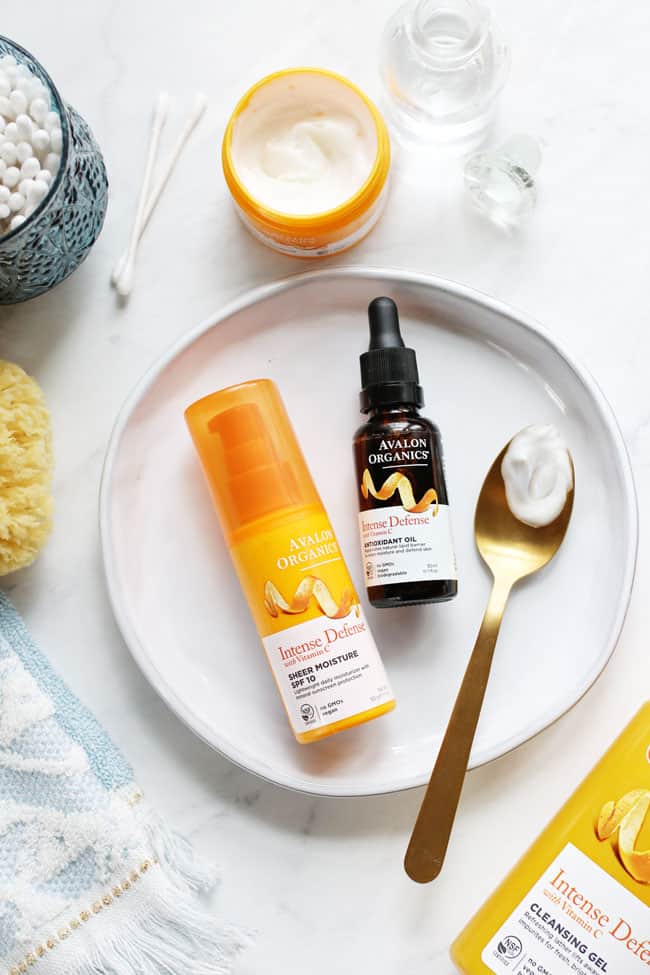 We teamed up with Avalon Organics to help you overhaul your skin for the summer. Ready to start?
Step One: Deep Clean (Gently!)
Many soaps and cleansers strip away the natural oils and good bacteria from your skin. And when that happens, it's much harder to keep skin clear and hydrated. But while a lot of people swear by oil cleansing for deep cleaning skin, I find that it doesn't get rid of all the dirt and grime that clogs my pores. That's why washing with a gentle cleanser is still so important.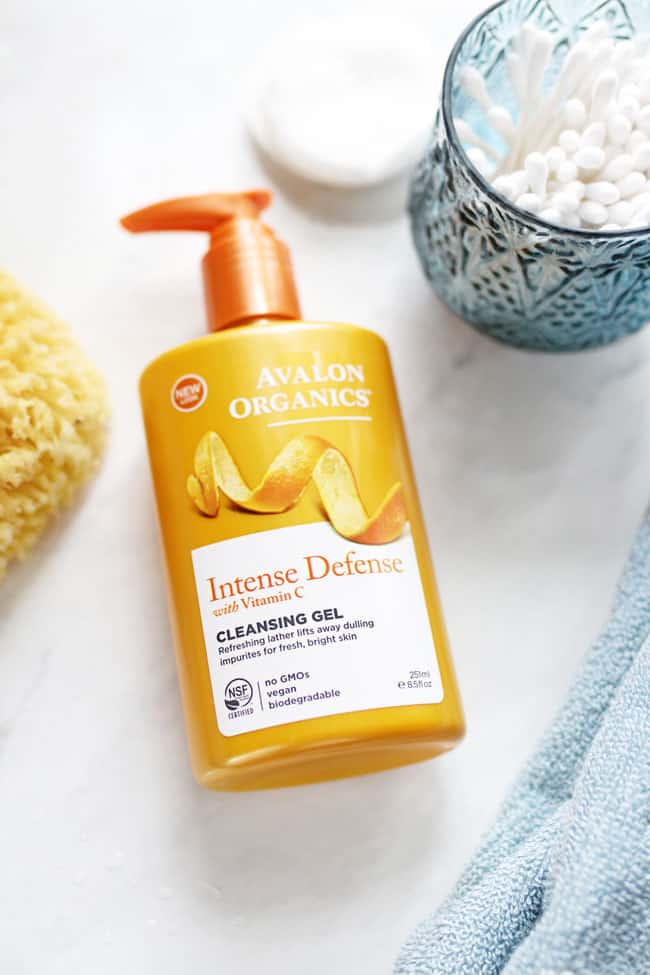 Use Avalon Organics Intense Defense Cleansing Gel to gently wash away dirt and makeup without irritating acne prone skin. Even if your skin is naturally dry, the cleansing gel is gentle enough to use a few times a week.
Step Two: Polish Away Dead Skin
Chances are your healthy, vibrant skin is hiding beneath a layer of dry and damaged skin cells. And when dead skin cells build up, they can make your face look dull and rough. But you don't need a harsh scrub to get rid of it. Simply reach for a baby washcloth or natural sponge and use gentle, circular motions to slough away dry skin.
Step Three: Heal Your Skin's Moisture Barrier
The outermost layer of skin has a fine layer of lipids which acts as a barrier against the elements. Not only does it prevent allergens and bacteria from entering, but it also keeps skin soft and supple by preventing water loss. When this layer breaks down, skin starts to appear sensitive, flaky, wrinkled and uneven. And because rough skin reflects light abnormally, this can make wrinkles appear deeper and more apparent, all of which can lead to premature aging. Eek.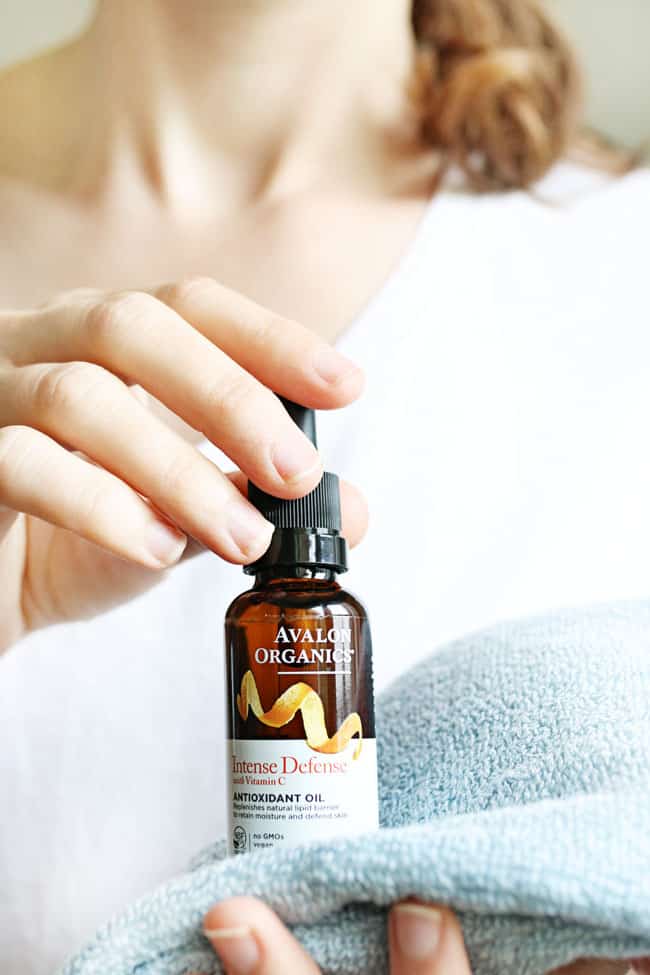 That's why it's so important to repair a weak lipid barrier at the first signs of problems. A skin oil like Avalon Organics Intense Defense Antioxidant Oil will help provide a breathable barrier for skin that locks in moisture and protects skin against environmental stressors, without clogging pores.
Step Four: Combat Free Radicals
Although you can't see it, your skin is always under attack by free radicals. These rogue molecules steal electrons from healthy molecules causing a chain reaction of imbalanced and missing particles that can damage collagen and cause hyperpigmentation. Vitamin C, a potent antioxidant, has been shown to prevent free radical damage when applied topically.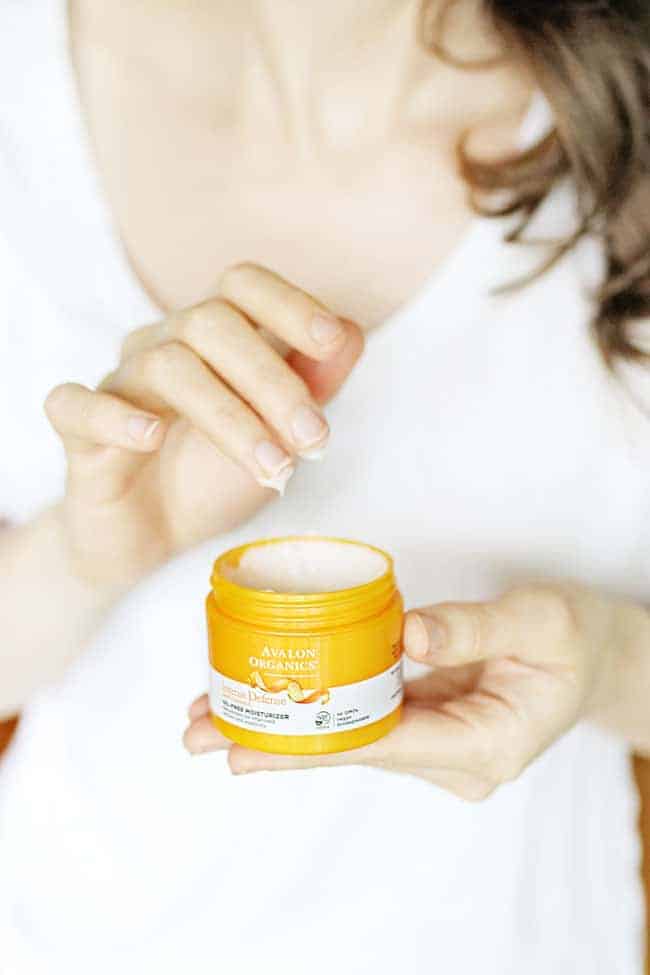 Avalon Organics Intense Defense Renewal Cream is a rich, emollient moisturizer that encourages collagen and elastin production to strengthen skin so it feels soft and resilient.
Step Five: Slather on the Sunscreen
I know you've heard it before, but sunscreen is vital. The sun can make skin look red, inflamed and past its prime quicker than almost anything else (save for drinking, smoking and stress). And frequent sun exposure can result in collagen and elastin deterioration, wrinkles, hyperpigmentation, freckles and sunspots. Avalon Organics Sheer Moisture SPF 10 is an antioxidant-rich lotion that nourishes skin while protecting against daily UV exposure.
Not only does it act as a lightweight daily moisturizer with mineral sunscreen protection but it's also formulated with Vitamin C to combat environmental stress and damage. While not potent enough of a sunscreen for a day at the beach, it's just the right level of protection that most of us need in our day to day lives.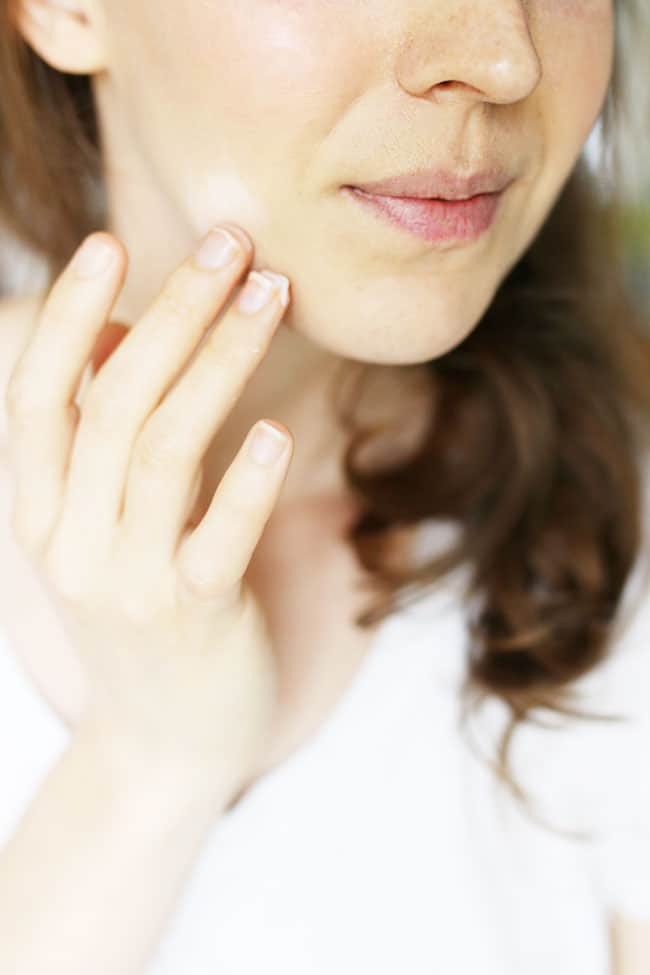 This is a sponsored conversation written by me on behalf of Avalon Organics. The opinions and text are all mine.
1