There's nothing like a nice Epsom salt bath to relieve tension and soothe aching muscles after a long day. But did you know that Epsom salts can be used outside the tub as well?
This simple magnesium oil spray uses just two ingredients, water and Epsom salts, to help reduce stress and anxiety, encourage good sleep, and soothe sore muscles. No need to wait for a hot soak, enjoy the calming effects of magnesium oil any time of the day!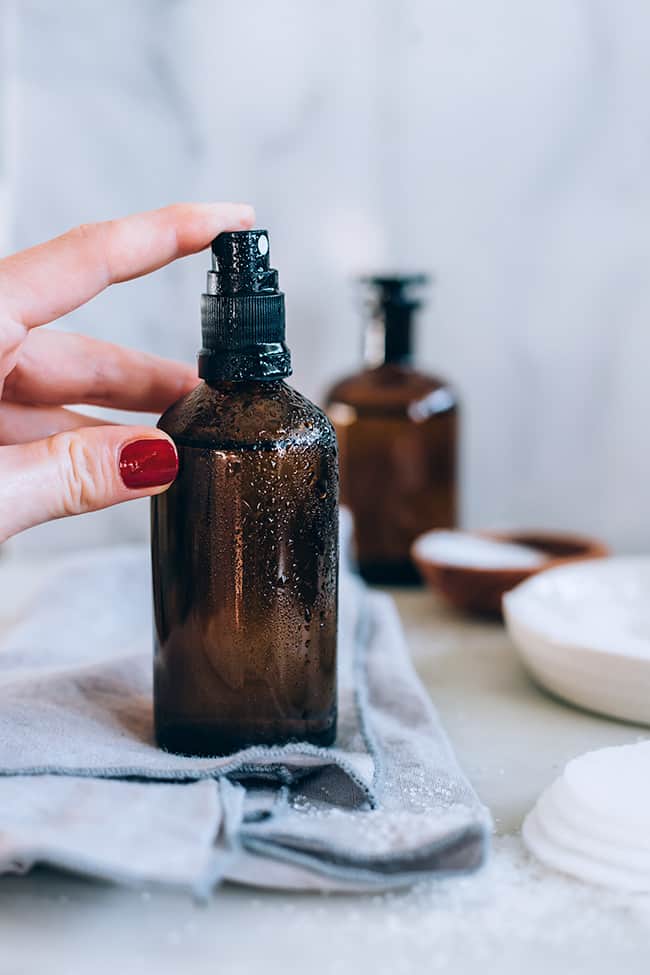 While the crystal-like appearance of Epsom salts make them look a little magical, the real magic is actually in the magnesium content. Even though the mineral is crucial for maintaining healthy functions in the body, many people are unknowingly magnesium deficient.
As a result, they can experience symptoms such as difficulty sleeping, increased stress, feelings of anxiety or depression, and other health concerns. This spray (called an "oil" because of the oily feeling produced when the two ingredients are mixed together) dilutes Epsom salts in water and enables you absorb some magnesium through the skin with each mist.
If you want to get fancy, you can add in something extra to scent the spray and make it even more calming, like essential oils or an herbal hydrosol. To make my spray, I used a grapefruit, mint and rosemary hydrosol to dissolve the Epsom salts.
The result smells wonderful and is great for the skin, making it a no-brainer addition to my regular beauty routine!
How to Make A Magnesium Oil Spray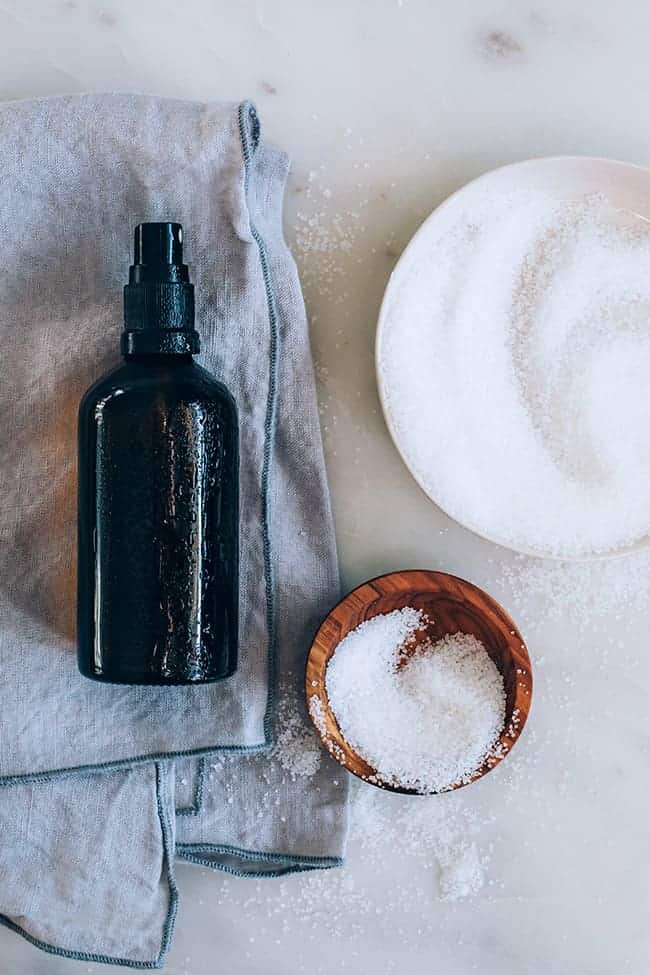 Start making your magnesium oil spray by bringing some water to a boil in a saucepan. Once it's ready, pull it off the heat and stir in the Epsom salt until it is completely dissolved. Let the mixture cool, then pour it into a spray bottle to use daily.
You can use your spray anytime of the day, but I like to mist it on after a shower, before I've layered on any lotions or other products. Simply spray the magnesium oil directly onto the skin of your arms, legs, or abdomen, then gently rub it in to absorb into your skin. Leave it on throughout the day, or rinse it off after about 30 minutes.
When you first start using the magnesium spray, you might experience some tingling or irritation on the skin. That should dissipate after several uses, but if it really gets to you, you can dilute the spray with some more water, or rinse it off after letting it absorb into the skin for 20-30 minutes. Start by misting with 5-6 sprays a day, then build up to more as you adjust.
If you don't want to make a spray, you can also try making a calming lotion with magnesium oil.
Photos by Ana Stanciu
45