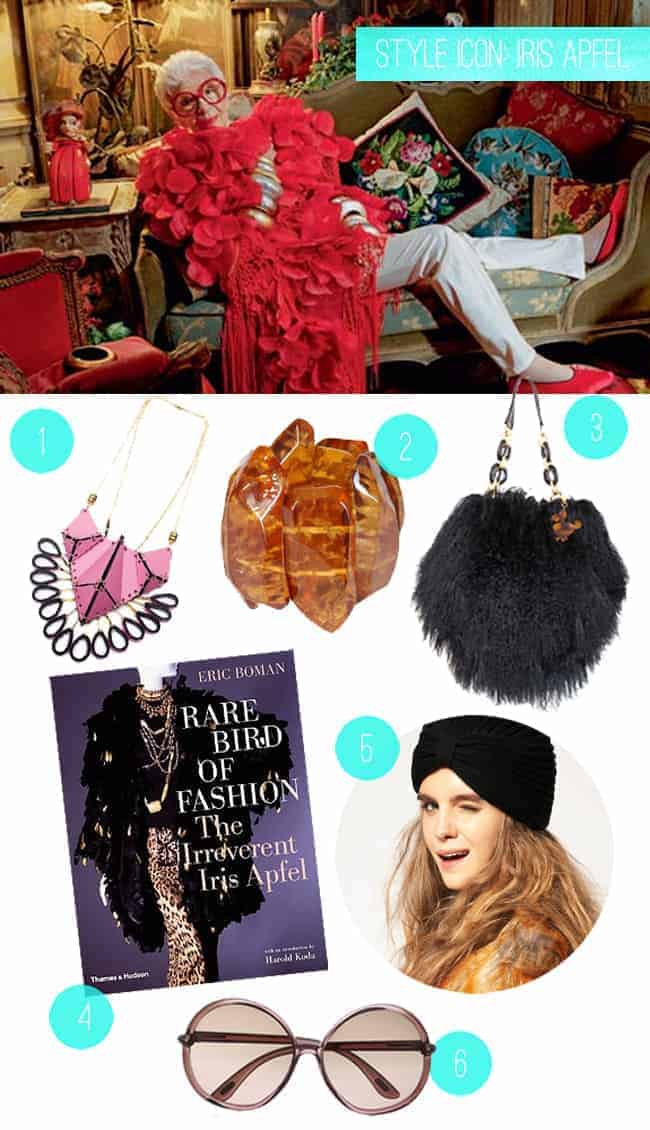 This wasn't the post I had planned for today but somehow it is fitting. This has been a crazy hard week, and I'm feeling, well, old. Plus I cut and dyed my hair a la Anne Hathaway and I'm still recovering from shock. Where's a turban when you need it?
90-year old Iris Apfel says, "Getting older ain't for sissies, I'll tell you." She is right. I'm feeling the need for oversized glasses and a bold lip more than ever – who knew they could hide such a multitude of sins? Colorful and vivacious, this is a woman who looks like she wrings every drop of joy out of life. And as much as I love her crazy style, what I admire more is the wisdom and resiliency that comes with creating such a full life. That is an icon I can look up to.
Here's to a fabulous (and restful) weekend!
0