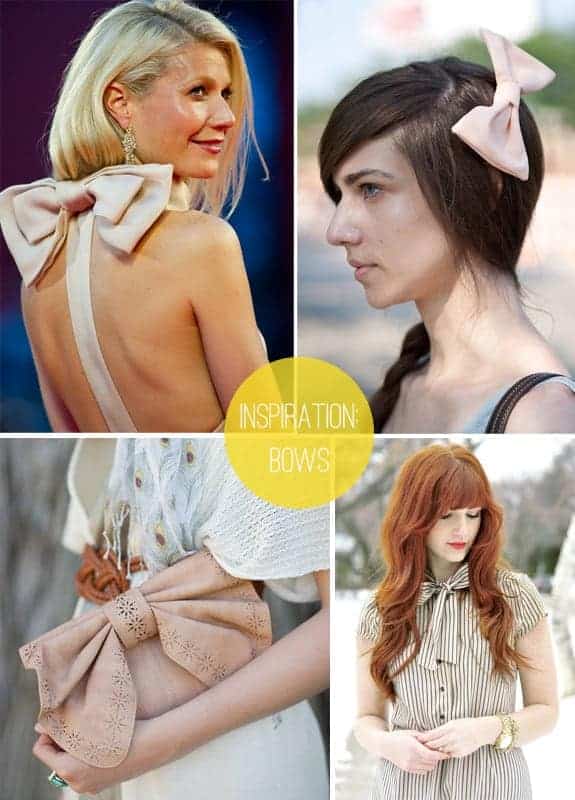 Photos: Details by Sarah Elizabeth | The Frontier Street | Ruche | The Ruffle House
Monday totally got away from me but better late than never! I've been feeling the need to let out my girly side a bit, and when in doubt, wear a bow!
This is one of the easiest ways to make a dull outfit look cute. Who knew there were so many ways to wear bows? You can DIY fabric bows and wear them as hair pins, shoe clips, brooches or as bow-ties. Gwyneth's oversized bow on the back is dramatic but still feminine.
It's easy to fall in trap of looking childish, though. While a pastel bow above your bun will look classy, an oversized bow at the top of your head might be a bit much. You know how it goes, less is more.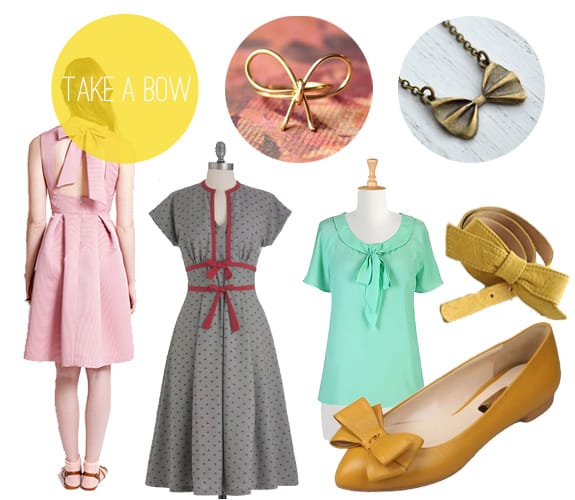 Pink dress – La Casita de Wendy | Bow ring – Just Say Lovely | Polka dot dress – Modcloth | Aquamarine blouse – eShakti | Bow necklace – Vintage Musings | Bow belt – Anthropologie | Flats – JG Shoe
 Ages ago I actually tried to DIY that bow ring with wire – it was not one of my better craft attempts!
What do you think of bows? Fun and feminine or too girly?
0