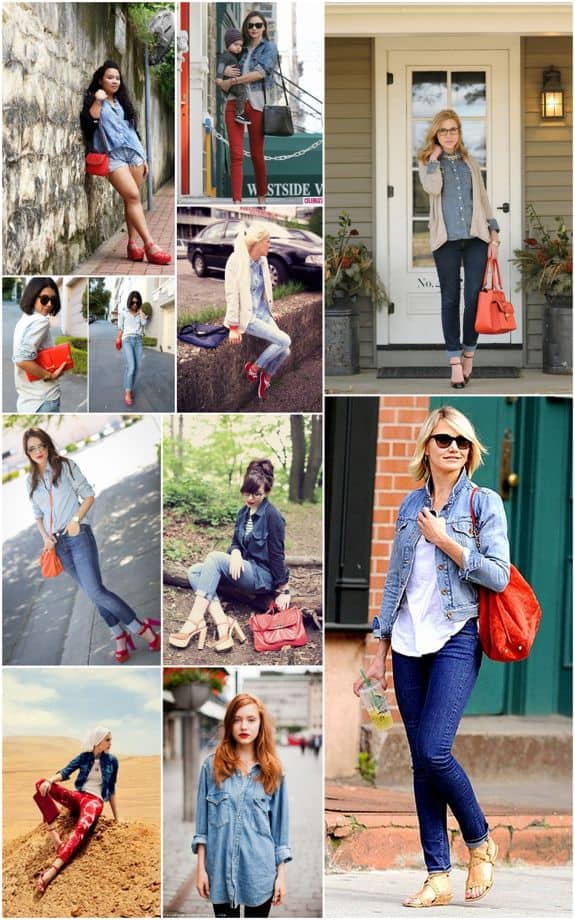 Happy Monday! How was your weekend? We spent the weekend trying to stay cool and having a farewell grill out with friends. (Have I mentioned we are moving? In a week!)
The Fourth of July has me thinking of red, white & blue. Don't you love this color combination of dark denim & red? It looks chic and relaxed at the same time. And jeans with red lipstick or red shoes makes me pretty darn happy.
Pretty much the first thing I bought post-pregnancy was a pair of jeans that fit RIGHT NOW. No looking at the size – just a comfortable (and cheap) pair to get me through the summer. I won't go near my old jeans for at least three months!
What are your plans for July 4? What will you be wearing?
Photo sources here
0