I've been so taken with all of the pretty lace fashions this spring and summer. And it's not going away for fall! Is anything more feminine and romantic than this delicate fabric? But the best part is that it's no longer reserved for fancy evening dresses. I love how it adds a touch of femininity to a casual outfit. I have a few projects in the work this week and I thought I'd share some inspiration.
White Lace
There are some things you should be careful with when you wear white lace: you don't want to look bridal (unless you are a bride…) and you don't want to look like you've just stepped out of bed in a nightie or lingerie. Both can be avoided by pairing it with casual fabrics (like denim) and cuts (mini or midi length for skirts and dresses). White lace also looks stunning against neon colors, which helps dress it down.
Girly Colors
My favorite type of lace comes in feminine colors: peach, red, pastels. I can't even decide between the same Shabby Apple dress in two different tones – I'd find an occasion and shoe for each one! Even shorts and pants look cute in girly colors.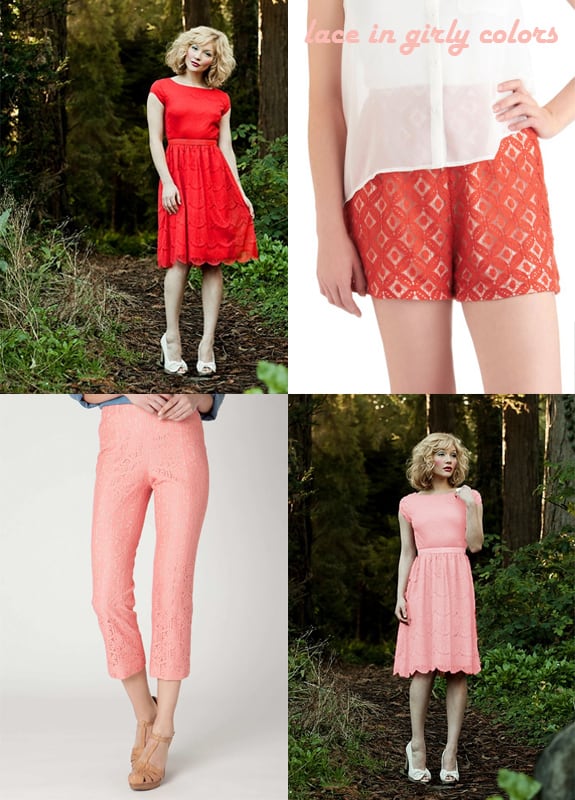 Lace in girly colors: 1, 2, 3, 4.
Dark Lace
For a smart-casual look, I like lace in dark tones. Navy is especially appealing, and now that I've seen the Duchess of Cambridge in it, I might like it even more! And I'm dying to DIY some lace accessories. Shoes, sunglasses, jewelry, collars and even bags look elegant and romantic with a touch of dark lace.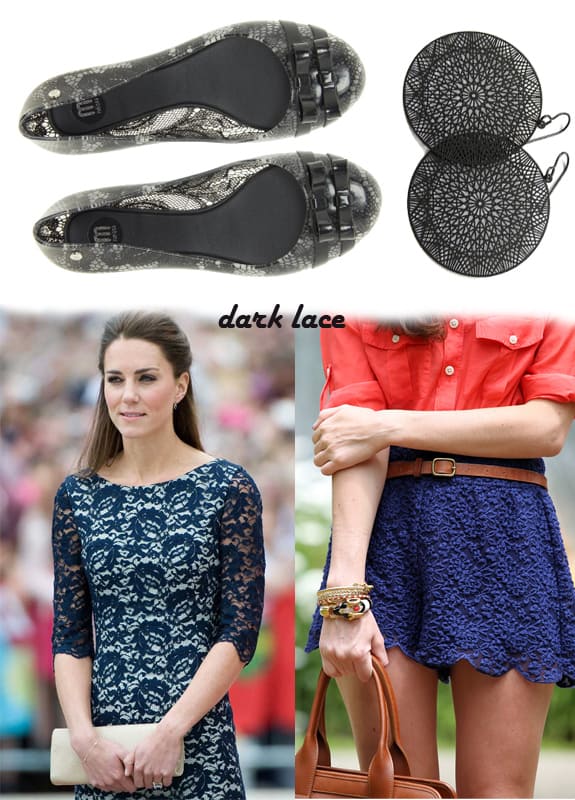 Lace in dark colors: 1, 2, 3, 4.
Have you bought anything with lace? I think I have a few DIY projects brewing now….
0