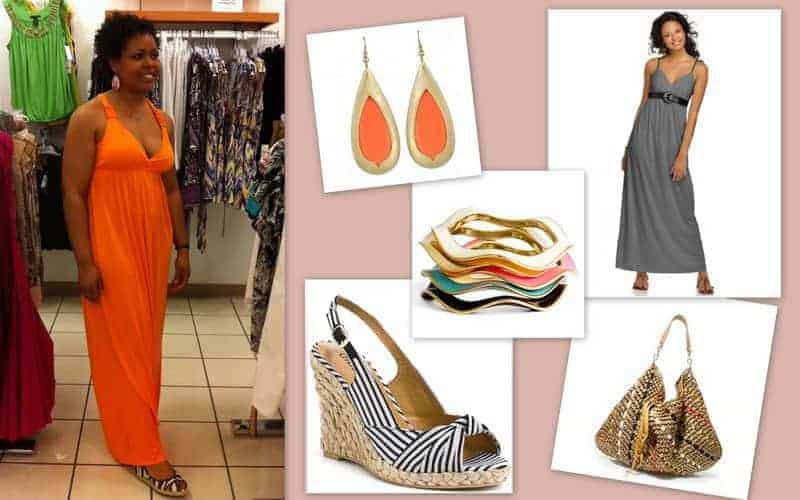 Dress | Earrings | Bracelet | Bag | Shoes
Walking into Macy's the other night, I spotted this gorgeous lady. Yep, I immediately accosted her to ask for her picture. Thankfully she said yes!
My second question – where did she get that dress? Turns out she got in the Macy's Juniors dept. And get this, it was only $20!
If you're still searching for a summer maxi dress, this should be your next stop. Lots of different styles and all on sale. Plus you don't even feel guilty about going up a size!
I so wanted to pull off the orange but it didn't go well with my skin tone. So I opted for a darker color. But I sure do love orange-y coral accents and delicious striped shoes. These are the ones I picked up. At 60% off from Ann Taylor. Oh yeah!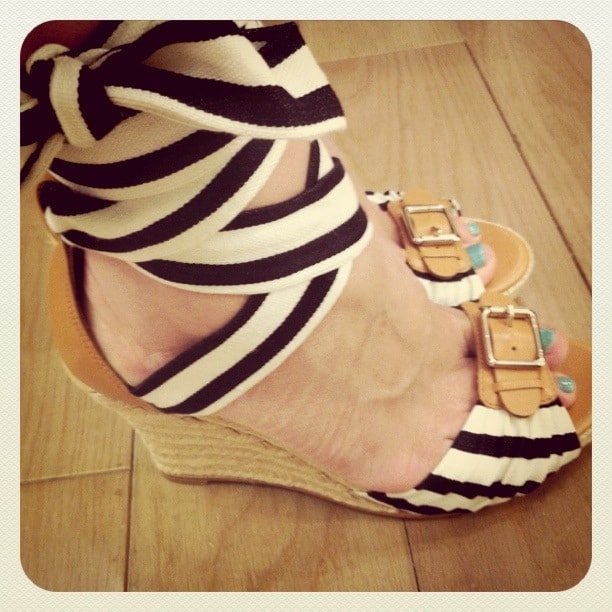 (It is scary to see your own feet that close up. Yikes!)
0