Do you ever just forget to wear jewelry? I do, and I blame it on a single habit: stuffing all my jewelry in a drawer that I never open. The solution? Having my favorite pieces in plain sight, preferably somewhere near the mirror. But because nothing is more annoying that untangling necklaces with one foot out the door, I'm in desperate need of a jewelry holder.
These are some of the ones that caught my eye, either DIY or ready-to-buy. Which one would you go for?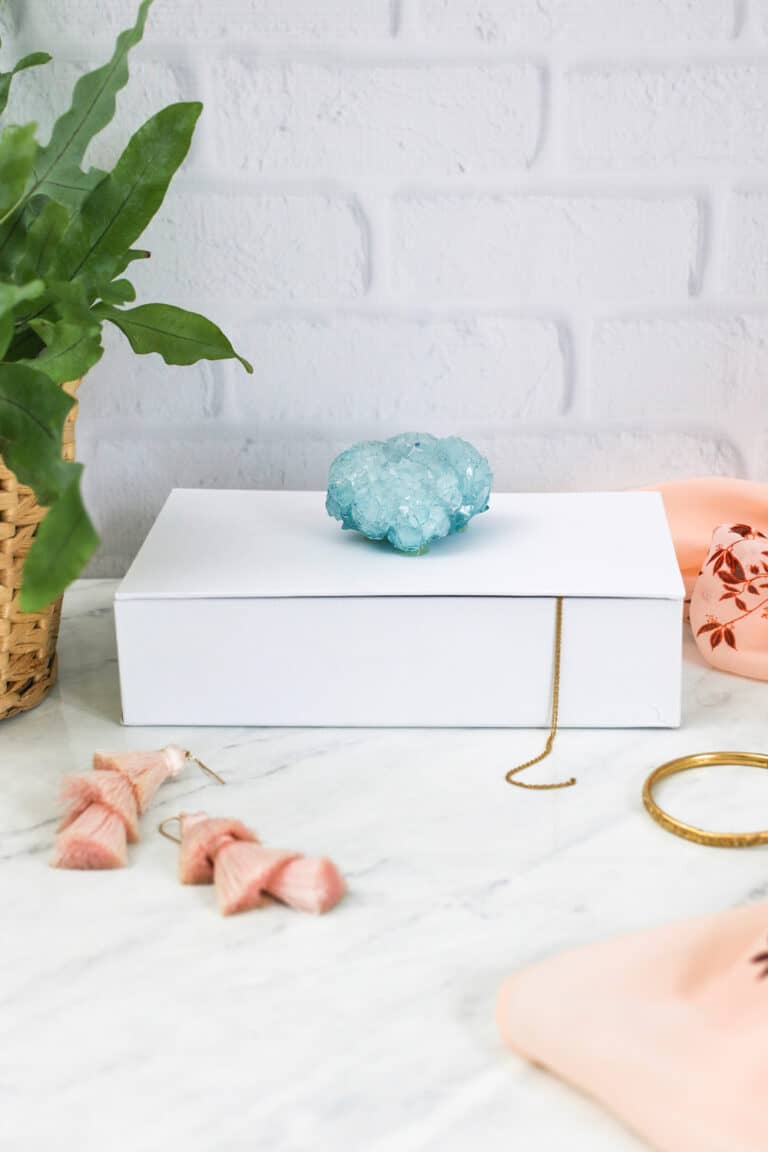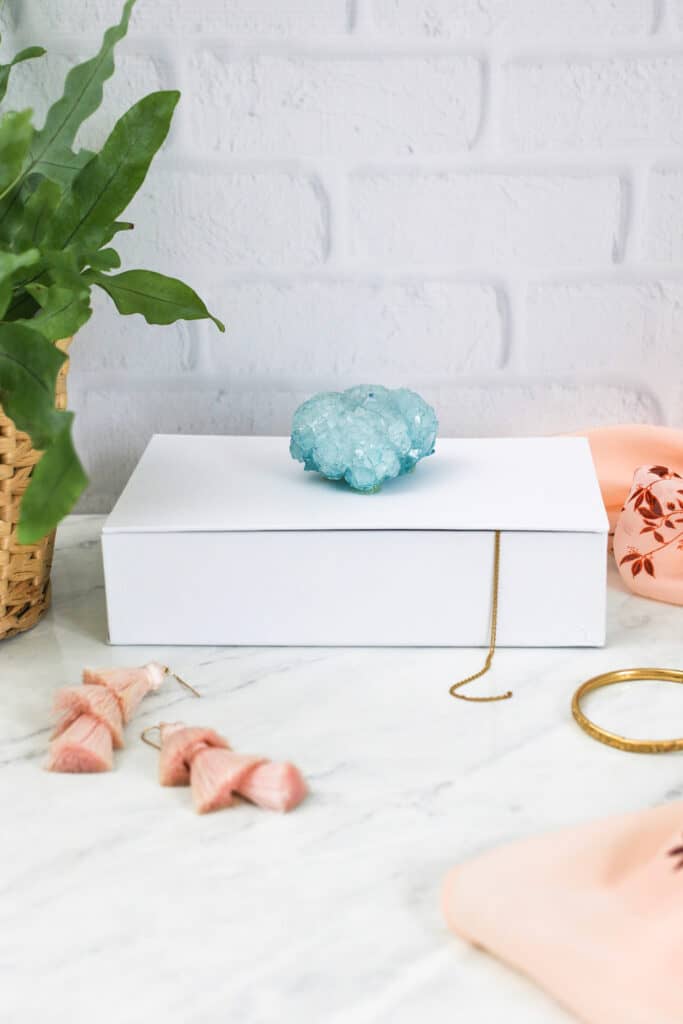 Watch how we made DIY borax crystals in this video tutorial for turning the perfect geode replica into a stylish jewelry box.
DIY Borax Crystal Jewelry Box from Hello Nest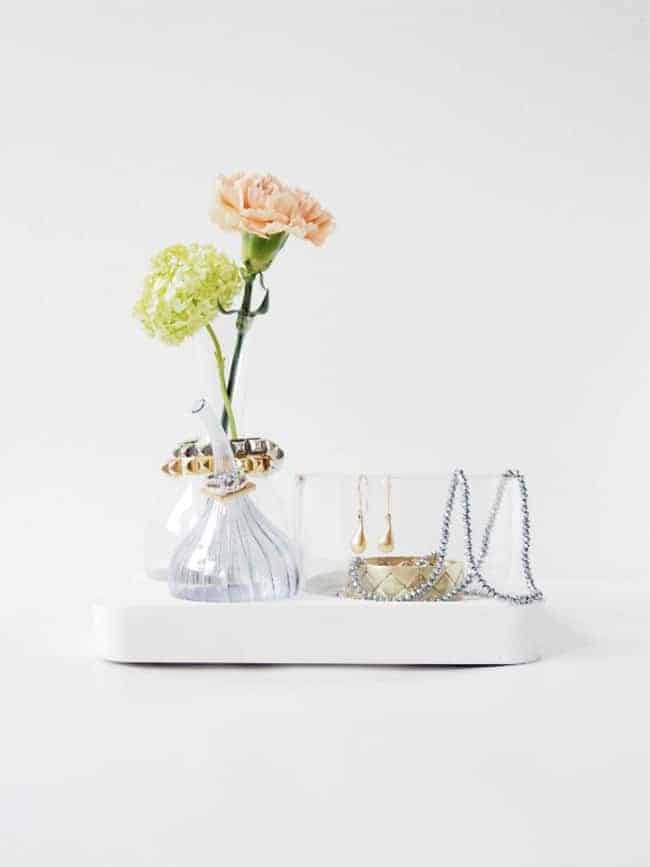 Unleash your crafty side to make this beautiful jewelry organizer with plaster or concrete! This way, you can customizeit to fully meet your needs.
How to Make a Jewelry Organizer by Mette Jakobsen on Tutsplus
Keep your precious pieces safe in a DIY jewelry box. Keep it open to display or close it for traveling or storage. Either way, it makes a great vanity item!
DIY Jewelry Box from Homey Oh My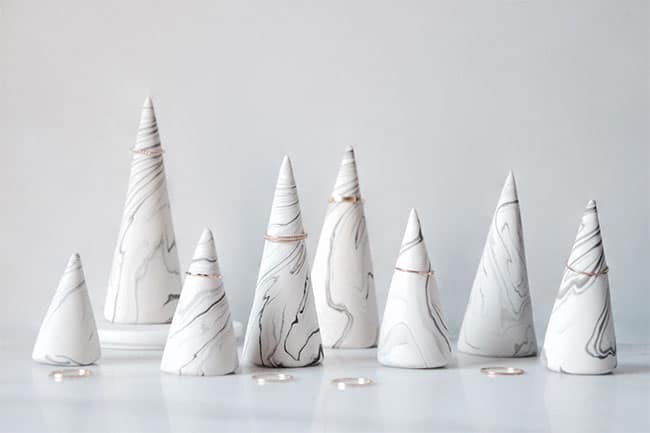 More of a ring gal than anything else? Cones are the the best option for you! These are handmade from marbled polymer clay, and they look lovely in groups!
Medium Ring Holder Cone from Craft Monkees on Etsy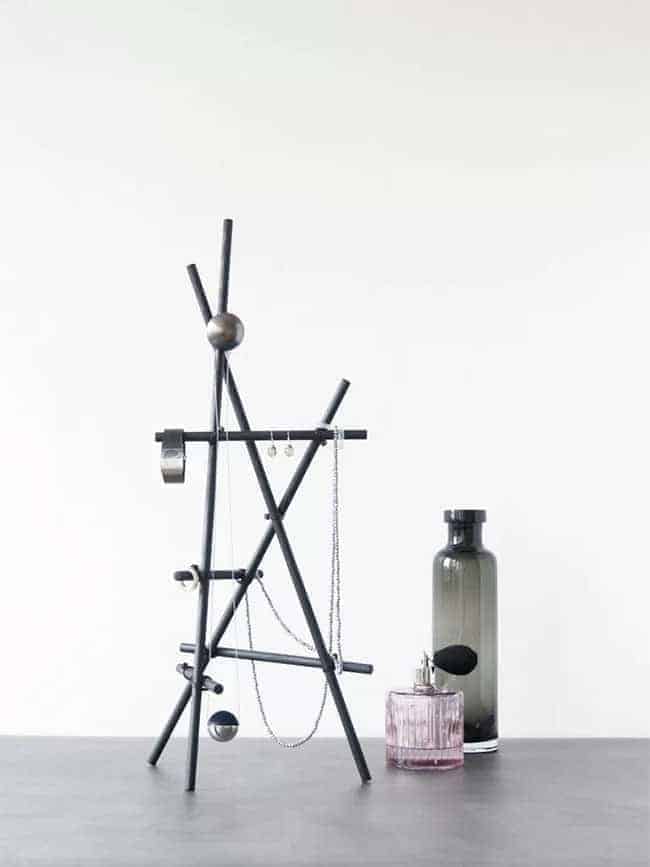 This clean design jewelry organizer really lets your gems stand out! It's not difficult to make using wood dowels and cable strips, plus spray paint in your color of choice.
DIY Jewelry Organizer from Monster Circus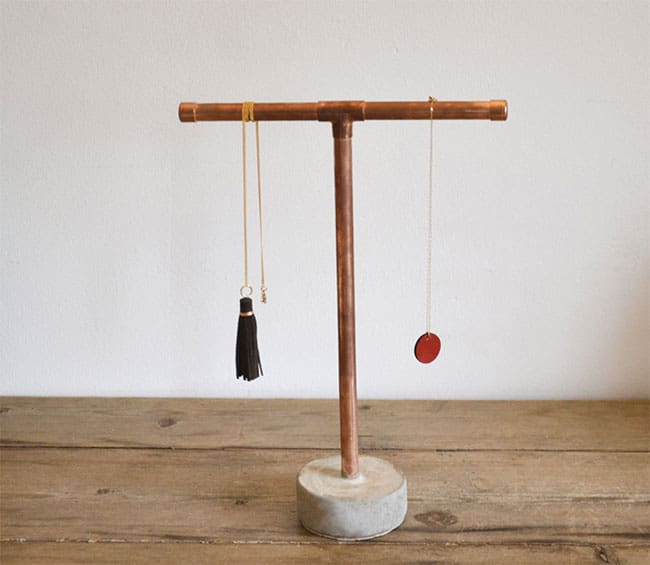 Minimalism at its best, with trendy copper and cement. This organizer is good for hanging as many bracelets and necklaces as you have, while rings and pins could be placed on the stand.
Copper and Cement Jewelry stand from Slinky Home on Etsy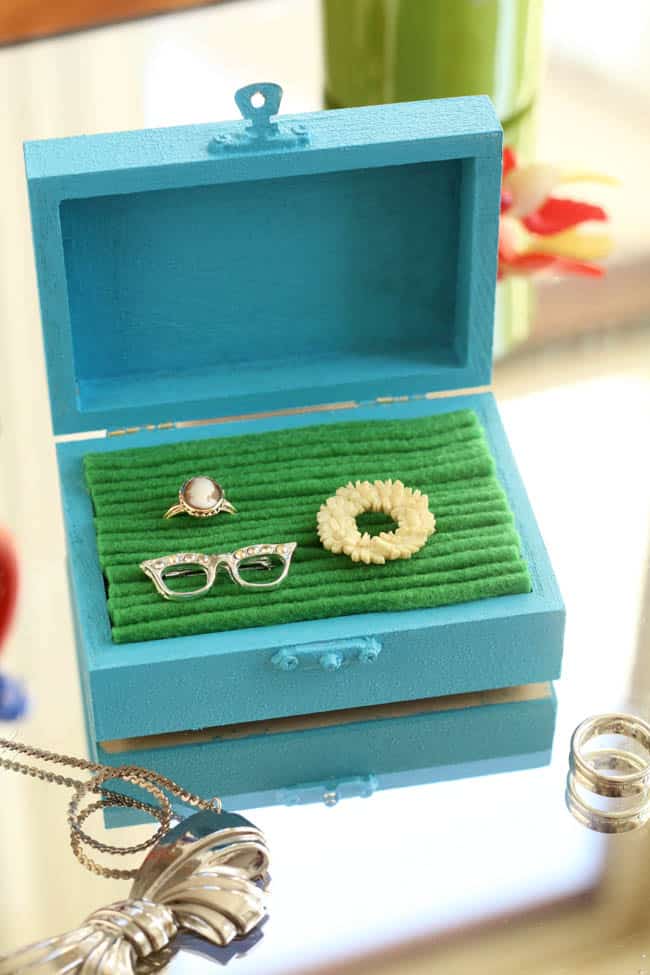 This small DIY jewelry box is practical, easy to construct, and makes a great gift box when giving jewelry as a present!
DIY Jewelry Box with Felt Lining from Hello Glow
7