Do you ever just forget to wear jewelry? I do, and I blame it on a single habit: stuffing all my jewelry in a drawer that I never open. The solution? Having my favorite pieces in plain sight, preferably somewhere near the mirror. But because nothing is more annoying that untangling necklaces with one foot out the door, I'm in desperate need of a jewelry holder.
These are some of the ones that caught my eye, either DIY or ready-to-buy. Which one would you go for?
1 / 7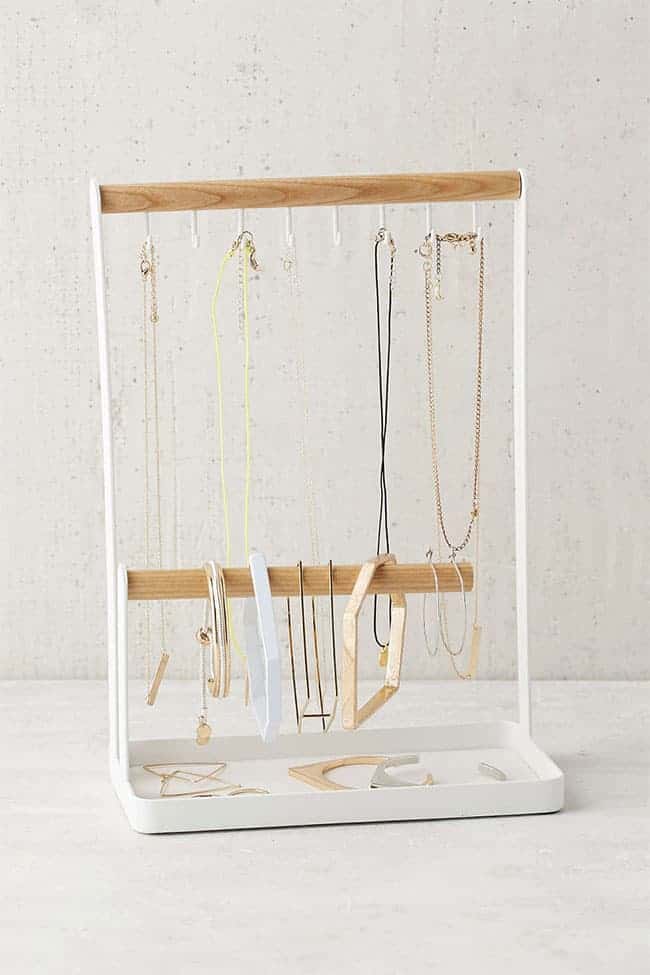 Hang your necklaces and bracelets on the hooks and wooden bars and allow your earrings and rings to rest on the adjacent catch-all tray. A simple, but beautiful design!
Minimal Tabletop Jewelry Stand from Urban Outfitters
5