Do you love green tea? It's so good for you, but I just can't seem to make myself drink it. Unless we're talking Panera's iced green tea. That I could chug all day! But I have a feeling there's more than a little sugar in there. Sigh.
If you don't want to drink your green tea, then here's an idea – wear it! Green tea is chock full of antioxidants so you might as well put it to work repairing dry, sun-damaged skin when you need something cool on a hot summer day.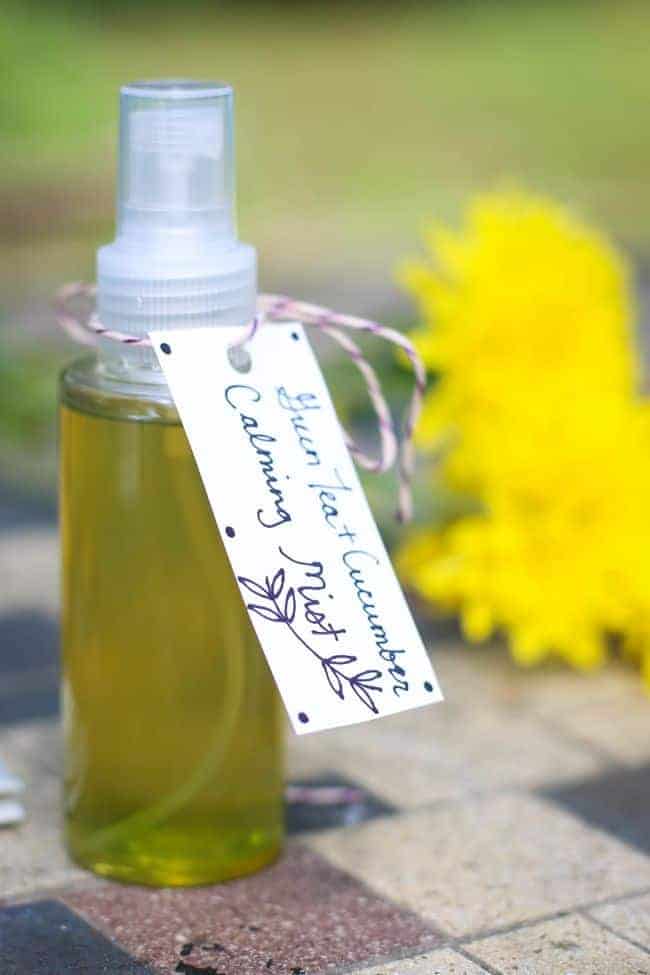 Every title for this sounds completely goofy I'll admit. Body mist? Cooling spray? Whatever you want to call it, it feels great on your skin and smells awesome.
DIY Green Tea Body Spray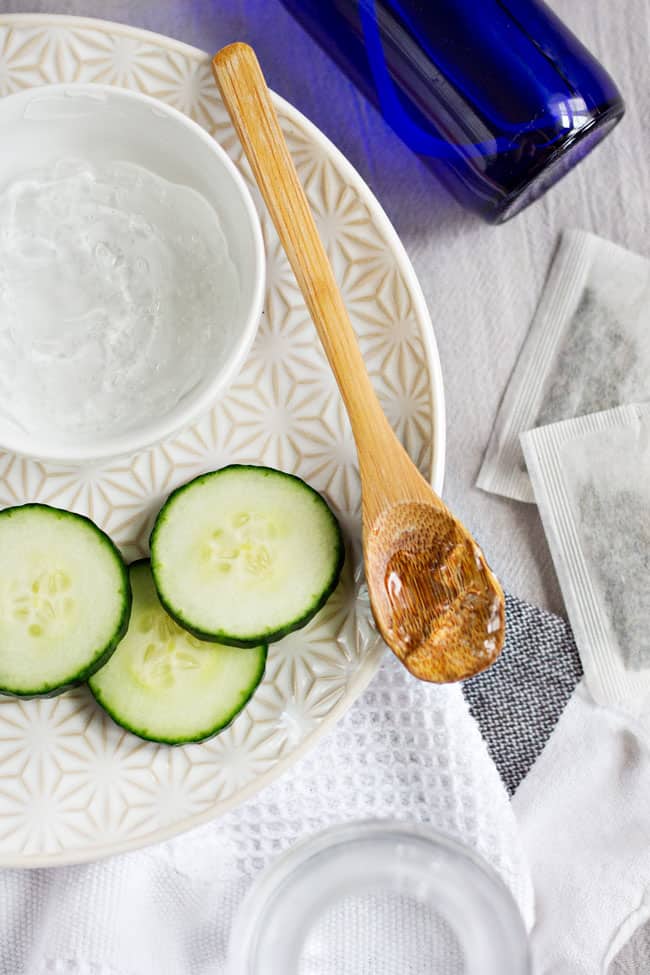 Supplies needed:
Brew a cup of green tea and stick it in the refrigerator. Peel and puree half of a cucumber. Strain and discard solids.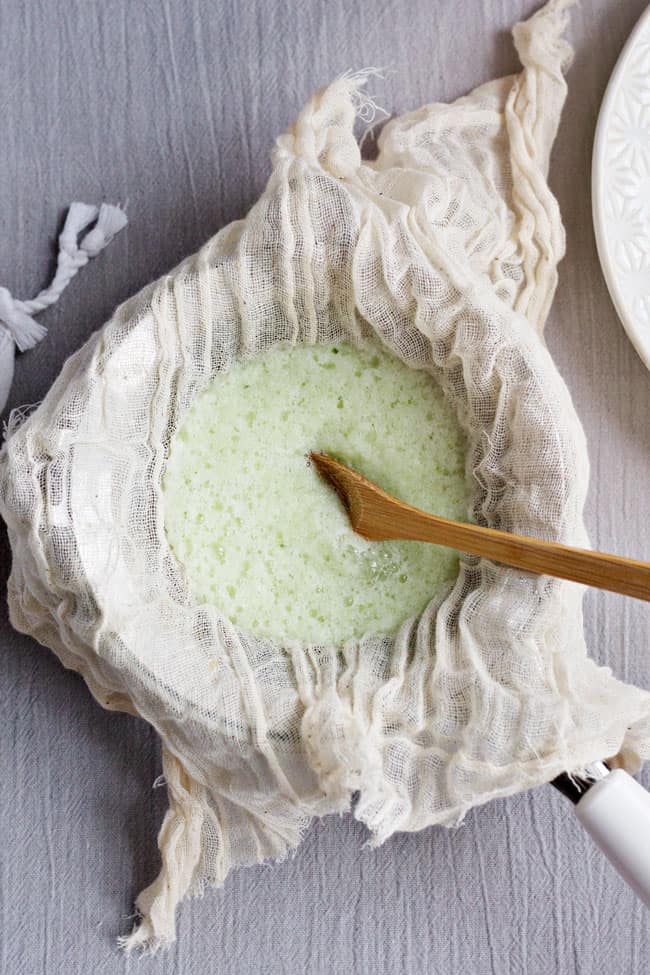 Once the tea has cooled, add 1/4 cup to the spray bottle. (Note: if your spray bottle is bigger, then just add more tea.) Add 2 tablespoons cucumber juice, 1 tablespoon aloe vera gel and 1-2 drops of essential oil. Stir or shake to combine. Store in the refrigerator and it should last about a week.
How do you stay cool in the summer? I'm thinking about moving in to the pool until fall.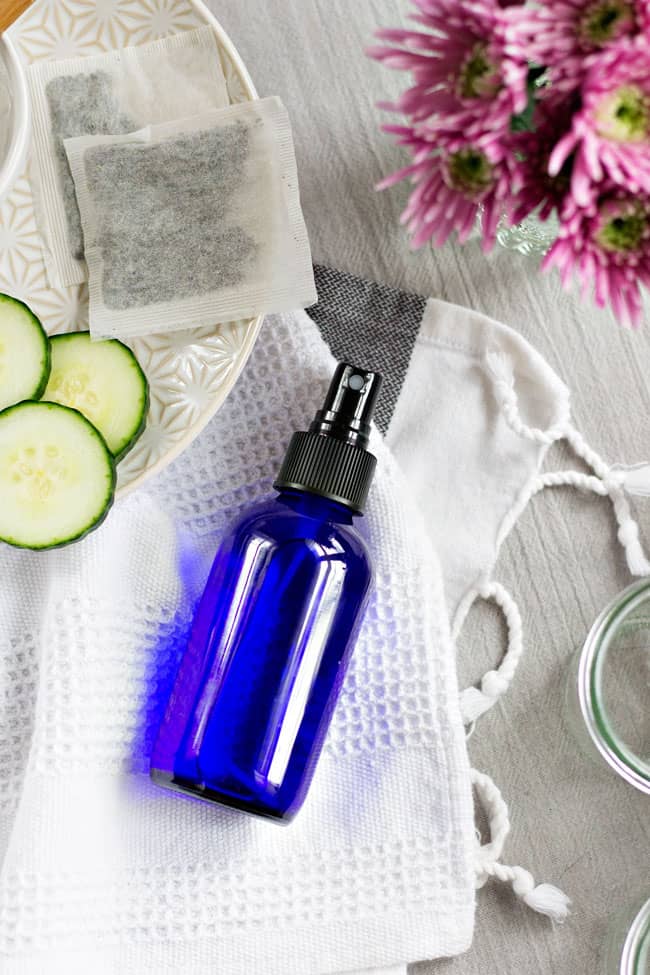 Photos by Stephanie Pollard
89