You're probably avoiding the heat of the kitchen now that summer is here. However, that doesn't mean you can't still whip up some fun DIY beauty products–these summer-ready recipes are "raw", meaning you don't have to boil or melt anything. Just mix a few ingredients and you're done!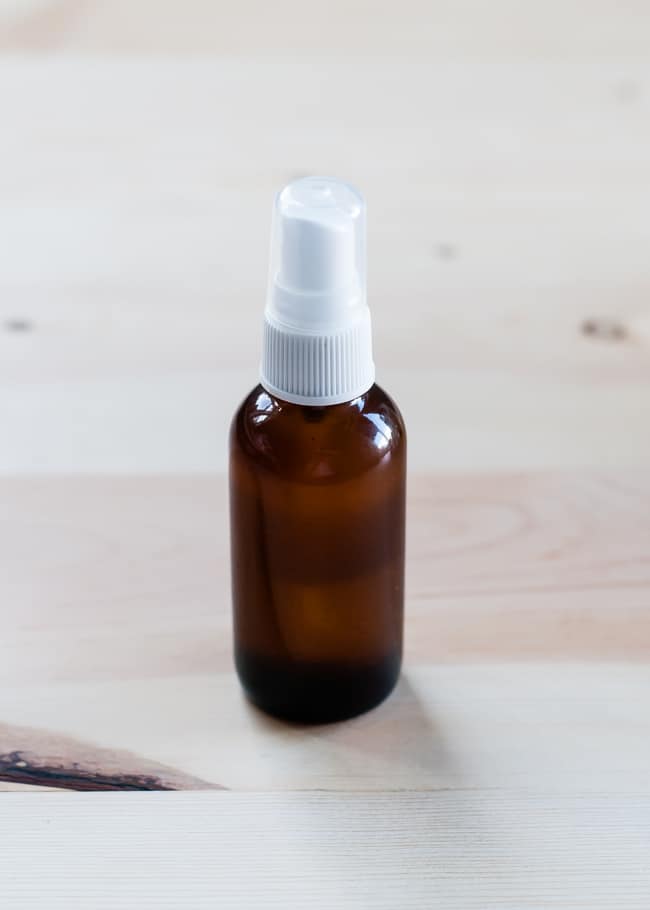 You only need a few ingredients to keep those pesky mosquitos at bay. And if you don't like the scent of citronella, there are other essential oils you can use instead, like thyme or bergamot.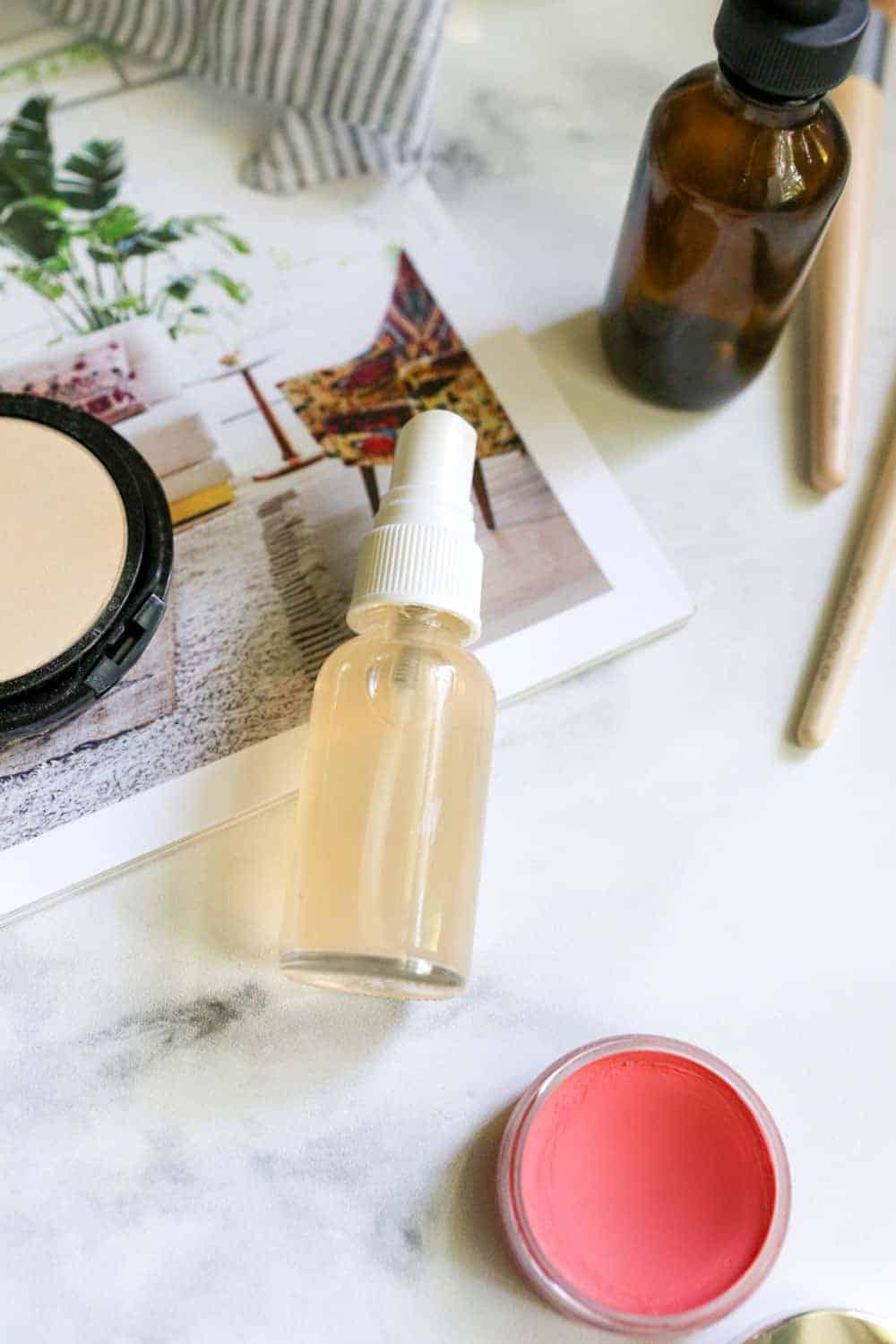 This DIY makeup setting spray isn't just healthy (no parabens or chemical scents here!), it's also soothing and nourishing for dry skin. Plus, thanks to creamy ingredients like glycerin and aloe vera, it helps your makeup blend and stay fresh looking all day long. Pair it with natural makeup and you'll walk away with soft, dewy skin despite the harsh heat.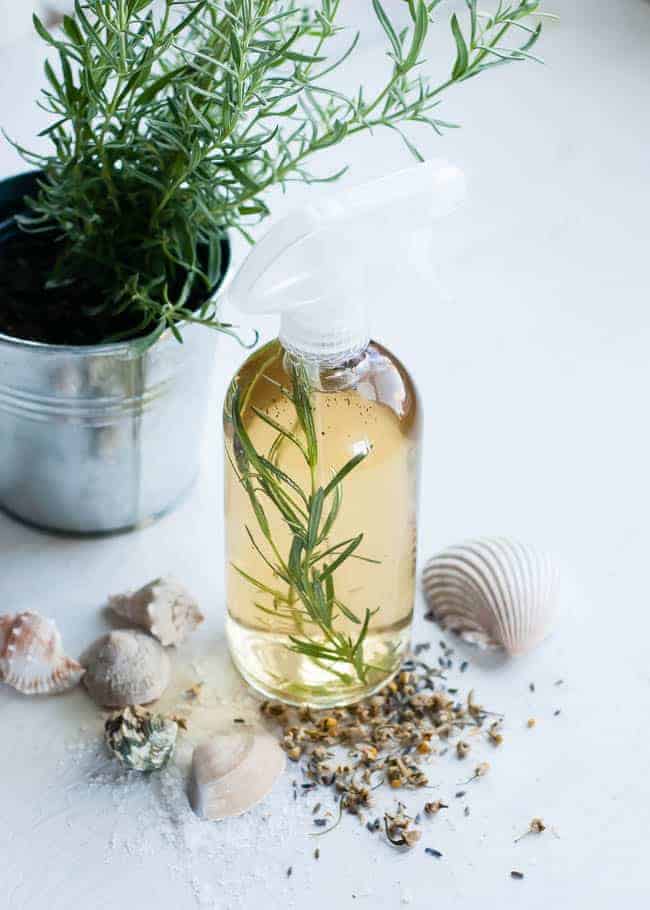 Naturally lighten your hair color – and get loads of beachy hair texture – with this chamomile and lemon hair spray.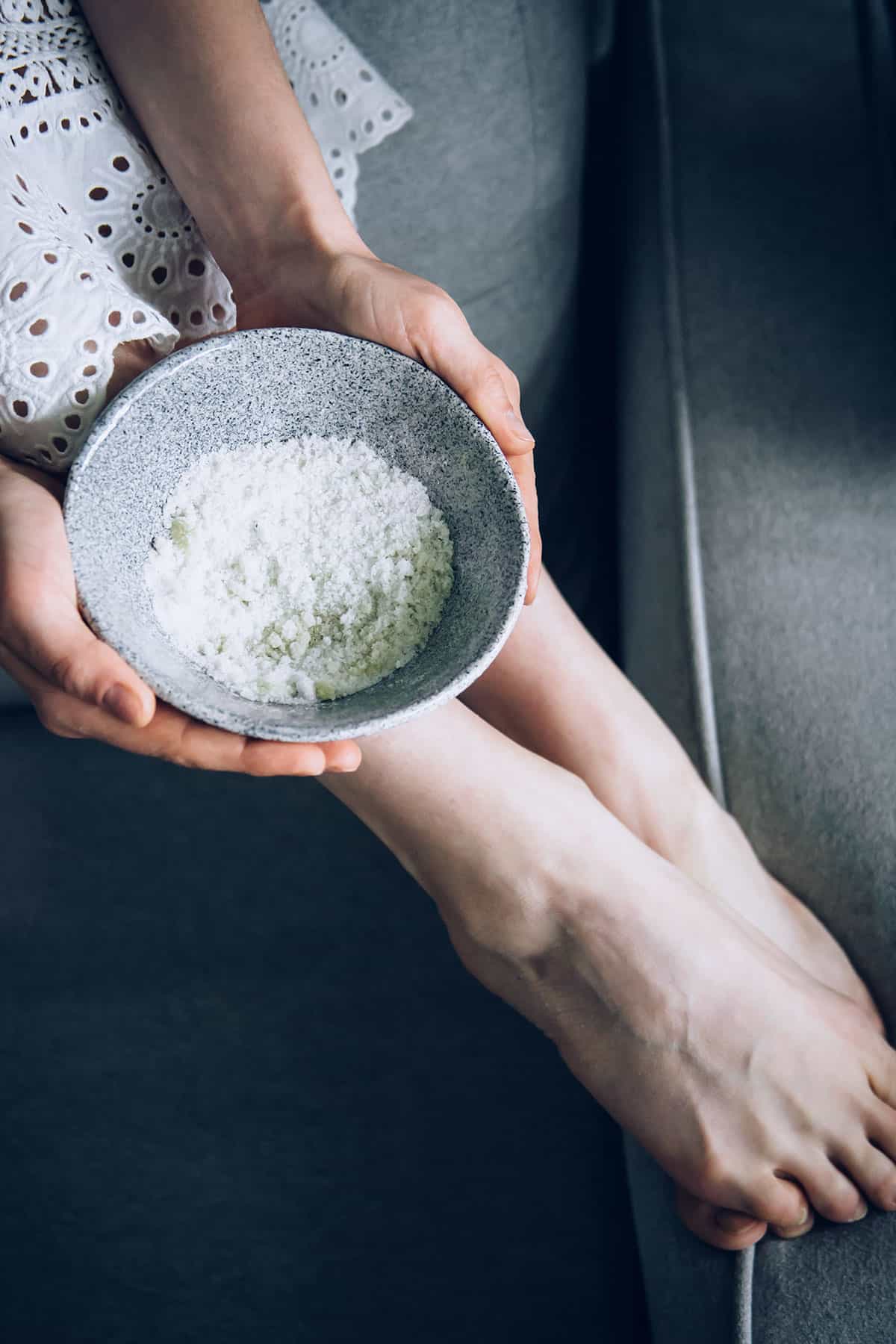 Show off your legs with confidence this summer! Getting rid of ingrown hair has never been easier. All you need is a 3 ingredient scrub to exfoliate and bring down inflammation.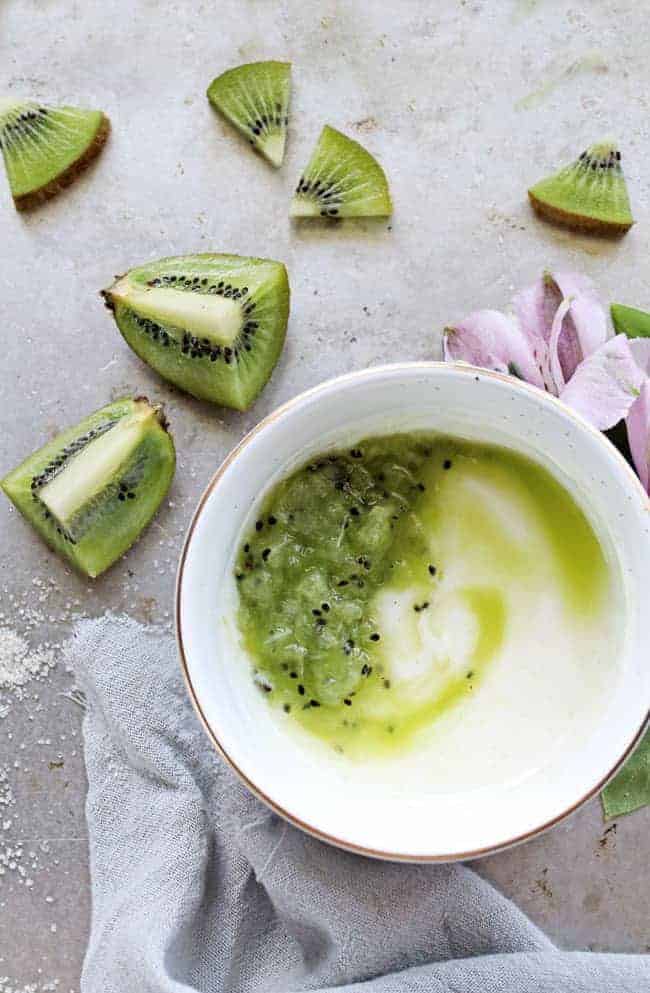 Enjoy the best of seasonal produce in your beauty routine! This yummy lip mask is made with fresh kiwi and it leaves your lips hydrated and kissable.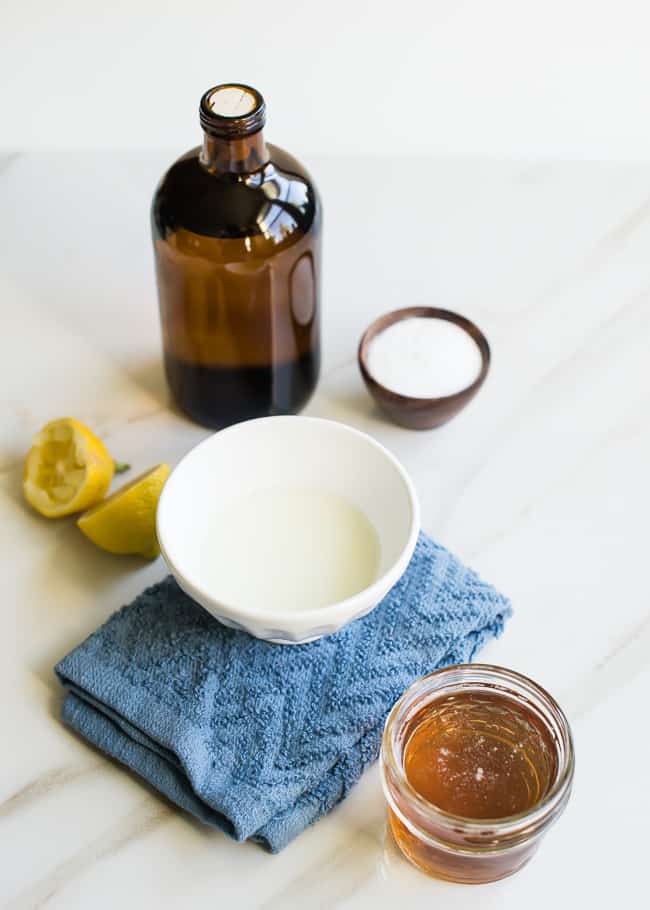 It's tank top season and you're probably shaving more than usual, which can lead to annoyingly darker armpits. This 3-ingredient scrub will help lighten them up!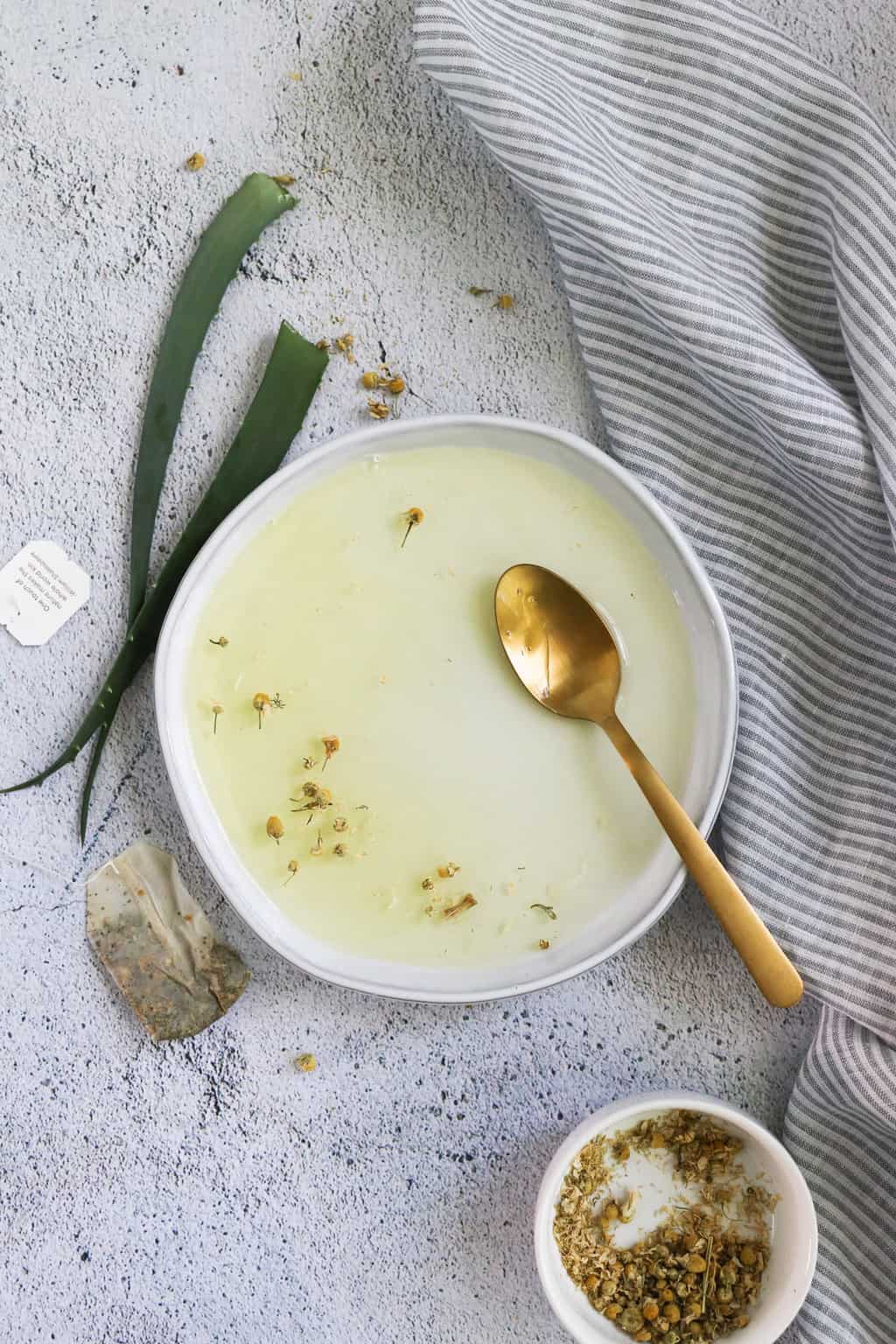 Oiliness, acne, pores and eczema can all be aggravated by too much sun, so soothe your skin with an easy homemade egg white mask.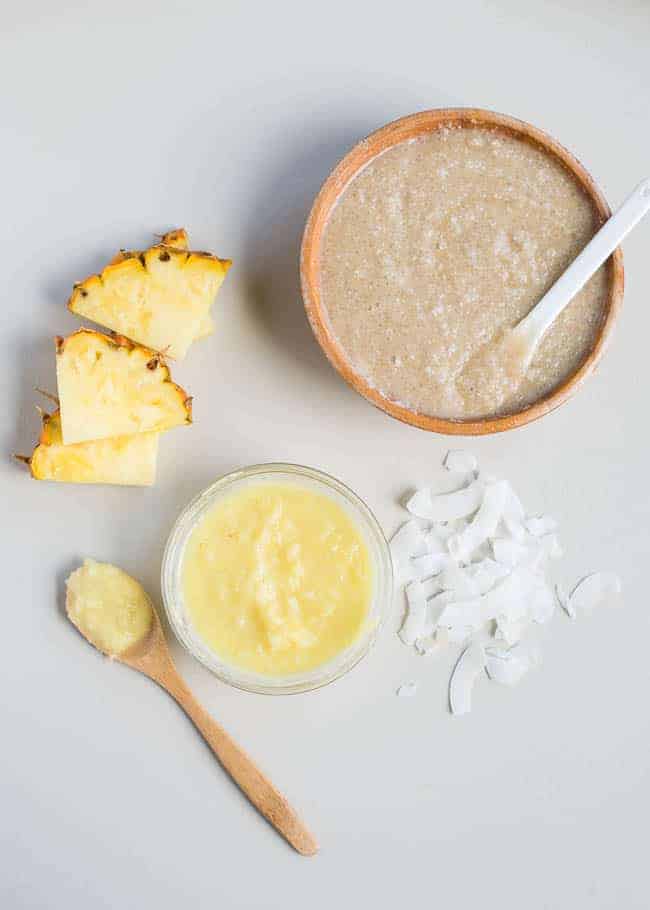 Scrub away dead skin and prepare for the even tan of a lifetime with this tropical-scented natural mask.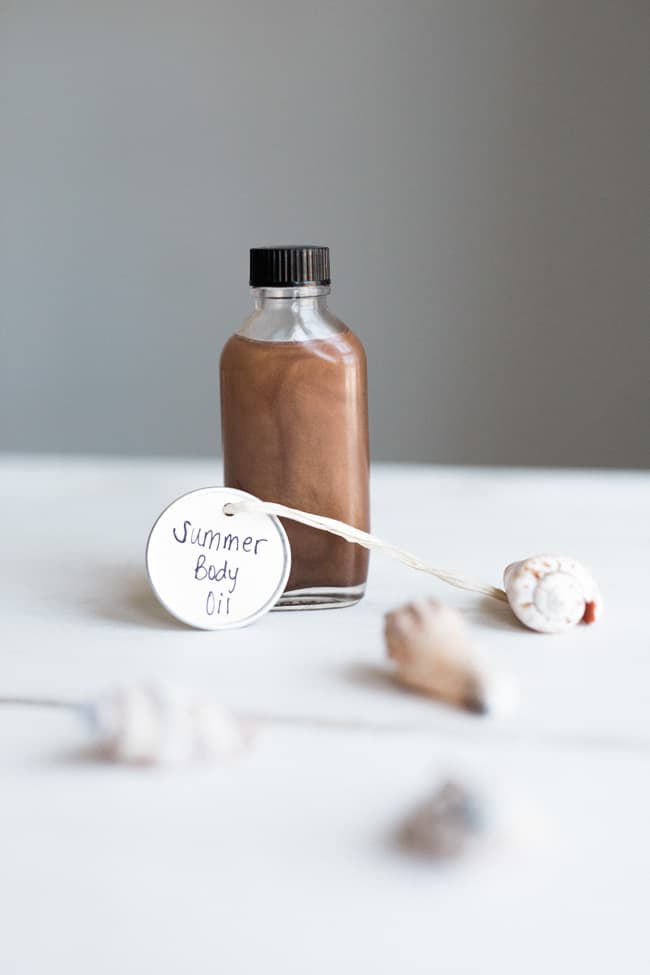 It doesn't get any easier than this – upgrade your regular lotion with a bit of shimmer, for glowing summer evenings.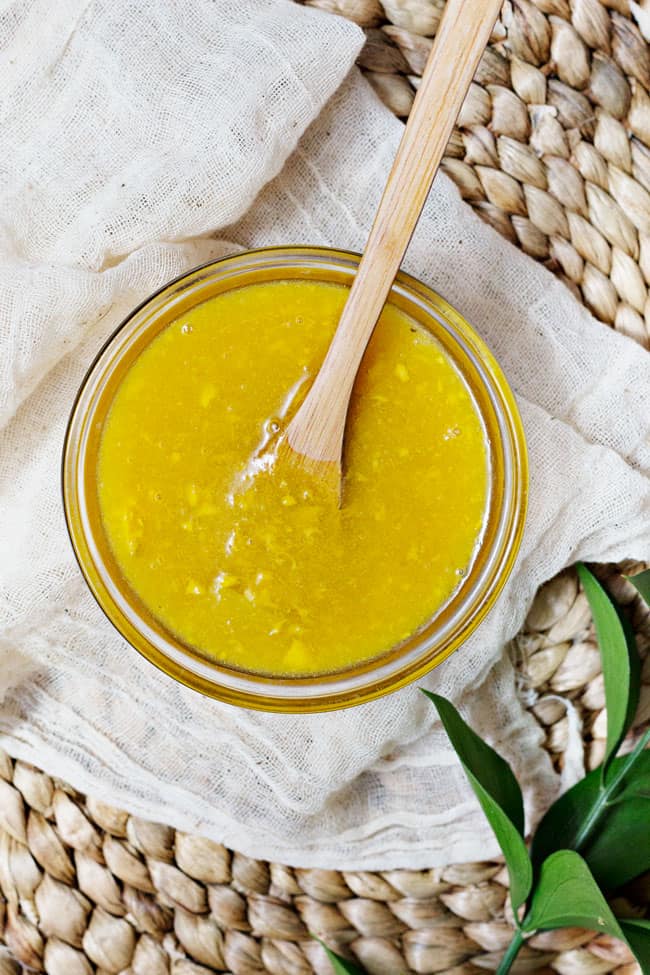 Take advantage of mango season with this simple body scrub, which will leave your skin smooth, silky and beach-ready.
4