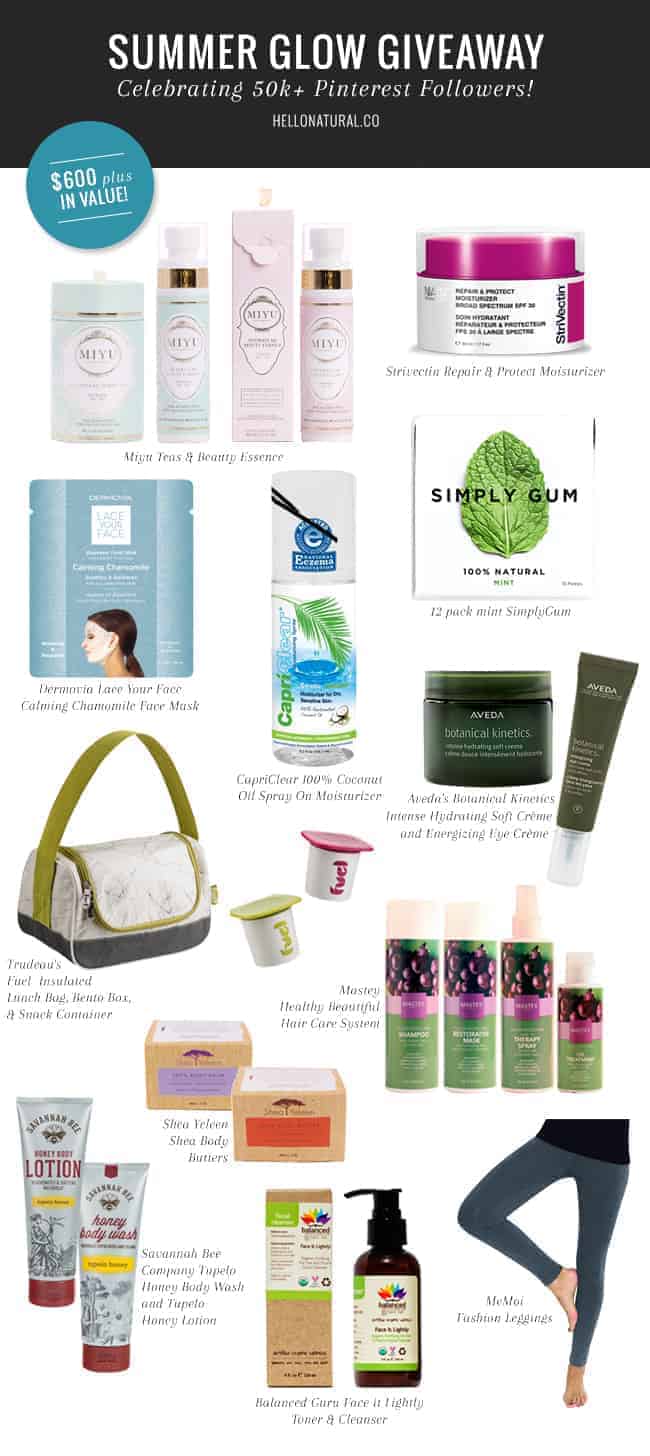 We've reached an exciting milestone at Hello Glow, and we wanted to share our good news. Hello Glow has surpassed 50,000 followers on Pinterest! This is because of you, our amazing readers, so we wanted to take this moment to tell you how much we appreciate all of you who read, share, and spread the Hello Glow word. Thank you!! In honor of this milestone, we're launching the "Summer Glow" Giveaway, which we hope will expose you to a few new products that we think are amazing. Not only are these products inventive and effective, but they're created by companies that give back to their communities and really care about the health of their consumers. And, most of these companies have also contributed to Hello Glow's success by sponsoring giveaways, allowing us to reprint and share recipes, and overall being very supportive of our goals to bring you natural products that are good for your body.
Here are the great products from wonderful brands featured in the Summer Glow Giveaway. Enter below for a chance to be the ONE lucky winner!
Are you ready for this?! Scroll down below to enter this amazing giveaway.
Hello Glow received some products for review purposes only. All opinions are 100% ours.
0