You've got your sunscreen ready, your beach bag is packed, your sunglasses are looking chic, but there's something missing… A pretty hat, of course! As someone who's had sunstroke-induced headaches on more than one occasion, I'm always on the lookout for the perfect summer hat. Ideally, it's something that mixes functionality with quality and good design, kind of like these six trendy pieces below: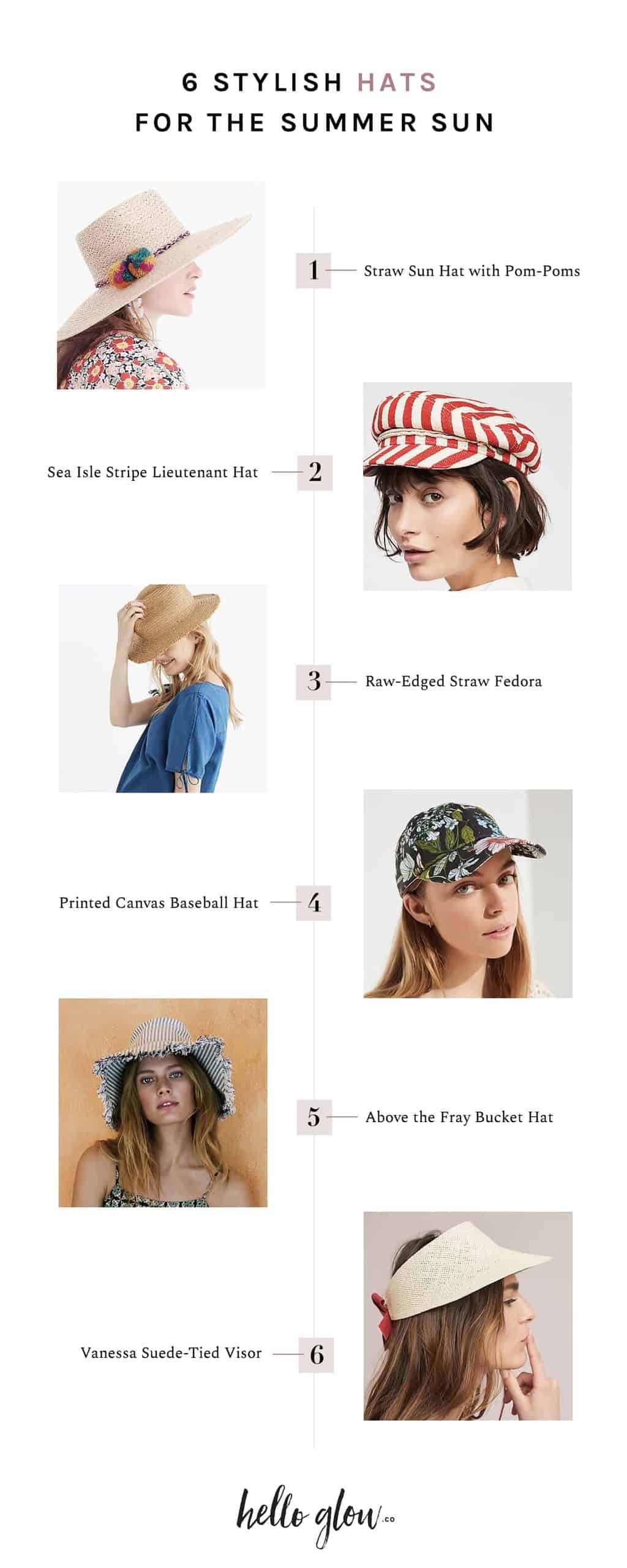 1. Straw Sun Hat with Pom-Poms // This hat just screams "vacation"! The colorful pompoms on the side take it from simple to fun, and the wide rim gives you all the shade you want.
2. Sea Isle Stripe Lieutenant Hat // Talk about cuteness! This lieutenant hat was made for summer sundresses and lightweight sandals!
3. Raw-Edged Straw Fedora // Fedoras are a classic, but they don't have to be boring! This raffia straw version with a raw edge is perfectly suited for days in the sun.
5. Above the Fray Bucket Hat // Didn't think bucket hats will ever be on our wishlist in this lifetime? Think again! No longer a staple of the uncool dad, bucket hats are now a trend for men and women alike.
6. Vanessa Suede-Tied Visor // From the same category of surprise trends comes the visor. This one is beautifully updated for the modern gal, made from straw and adjusted with a suede bow at the back.
6