Cooling down during summer means more than just adding some ice cubes to your regular drinks. Your body needs fresh nutrients to handle the stress of heat and adjust the activity of your cells. Fresh juice is a great and easy way to support your health during the long, hot summer days, and these three summer juice recipes are just the thing to cool you off from the inside out.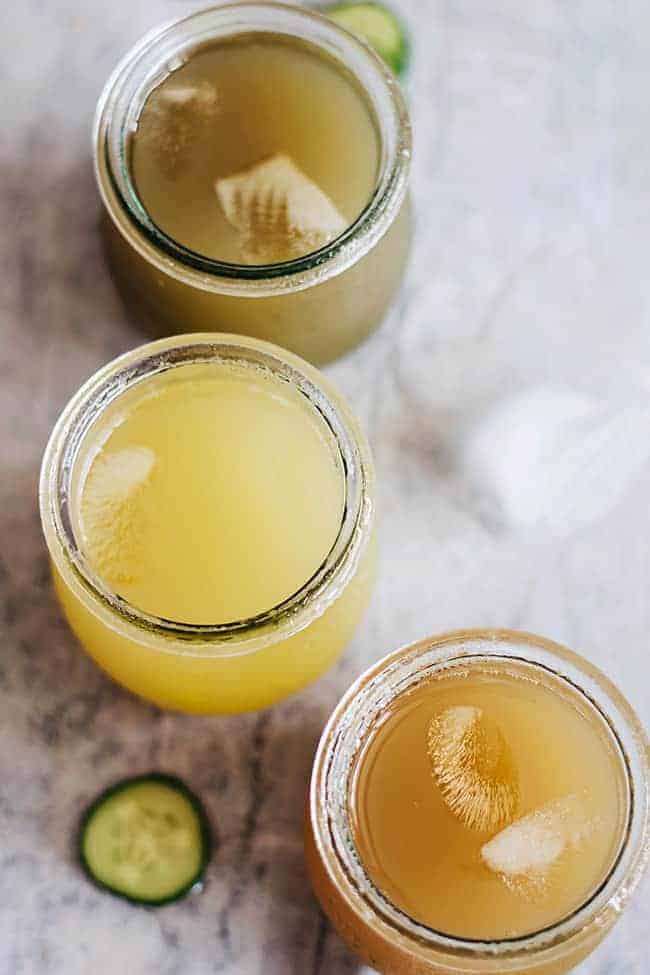 With such a wide variety of fruits available now at the farmer's market, one would first think of adding as many of them to morning juices. Actually it's much better to eat your fruits as they are, to get the benefit from their fiber, rather than juicing them and ingesting more sugar than your body needs.
For a balanced nutritional load and a natural energy kick go for green veggie juices. Kale, spinach, fresh herbs, celery stalks – they are all fantastic for cooling your body, energize it and giving you a great summer mood.
I like to experiment when making my fresh cooling juices, so they always have a twist – ginger spice, orange sweetness, mild turmeric bitterness or aloe vera super-nutrients. As long as the you keep your juice base loaded with veggies, adding a fruit or a superfood will only increase the nutritional benefits and make your body happy.
3 Cooling Summer Juice Recipes
Here are some of my favorite ingredients to juice during summer:
Kale – for its exceptional antioxidant load.
Spinach – for its anti-inflammatory effects and high mineral content.
Celery stalks – for their alkalizing benefits and their natural, organic sodium content.
Cucumber – for its unique phytonutrients with a key role in cancer prevention.
1. Cool Cucumber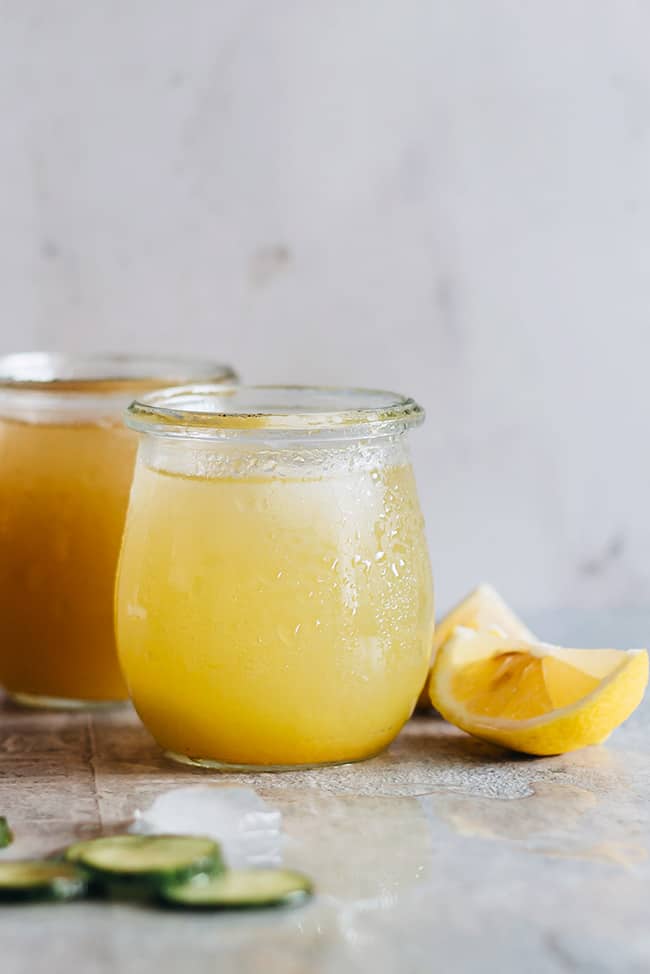 1 handful of spinach
1/2 head of romaine lettuce
1 cucumber
1 handful of parsley
1/2 green apple
1 lemon, juiced
1 teaspoon turmeric powder
2. Citrus Kiss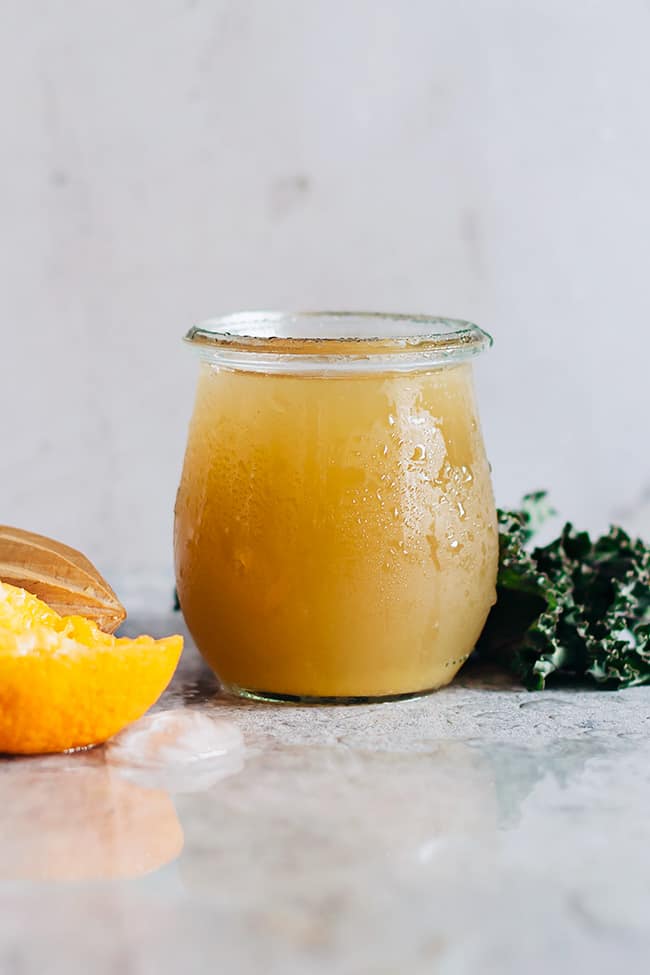 4 leaves of kale
4 leaves of romaine
4 leaves of dandelion
1 orange
1/2 inch ginger knob, peeled
3. Love the Liver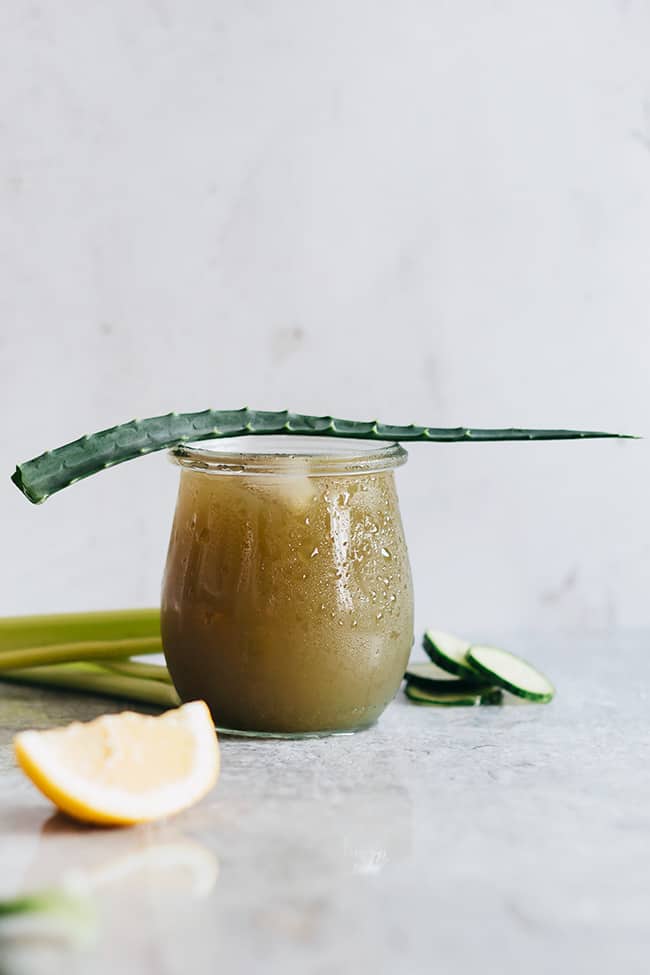 2 cucumbers
4 stalks celery
1 handful of parsley
1 handful of cilantro
3 lemons, juiced
13