It's important to stay cool and hydrated as the weather warms up. Our preferred summer afternoon snack is homemade popsicles. These get a fun makeover into spa pops. They are healthy, hydrating and 100% natural. You'll be surprised how quickly they disappear from the freezer!
Cucumber Basil Pops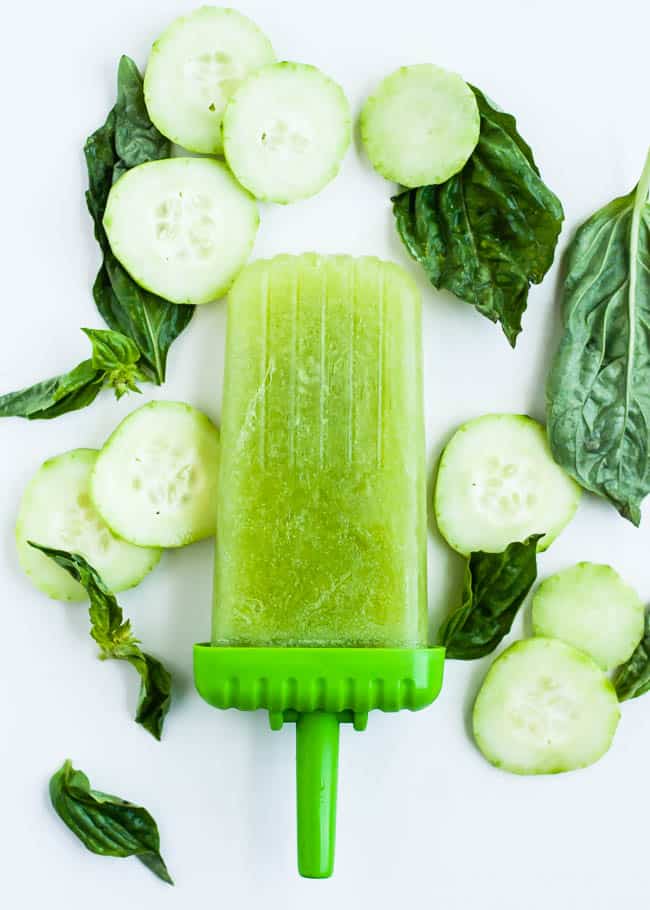 Cucumber and melon are two of my summer favorites. Both have a high water content naturally, making them a great base for popsicles. I added basil and lemon to the cucumber pops. They taste like infused water – not sweet, but utterly refreshing.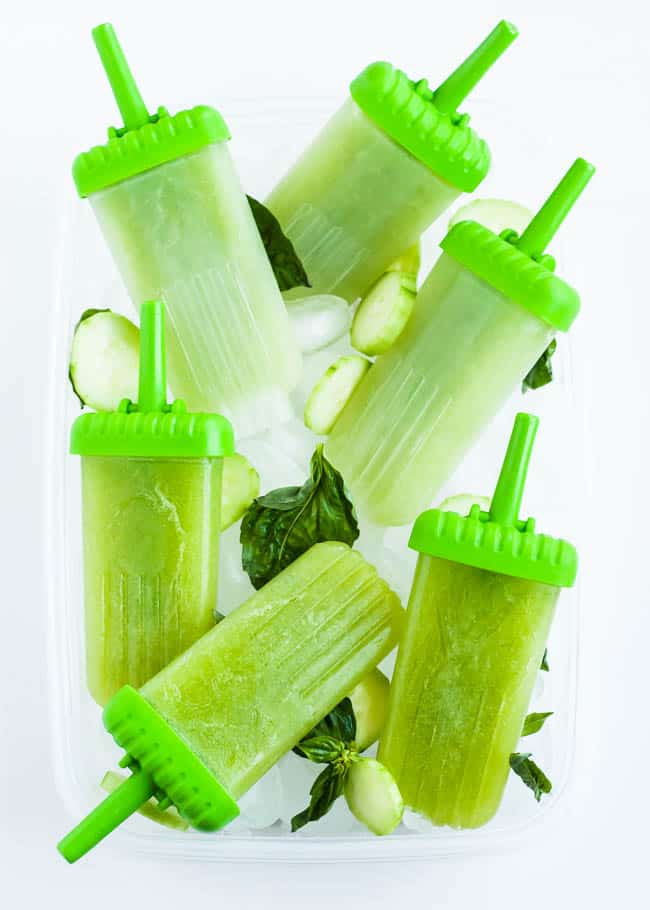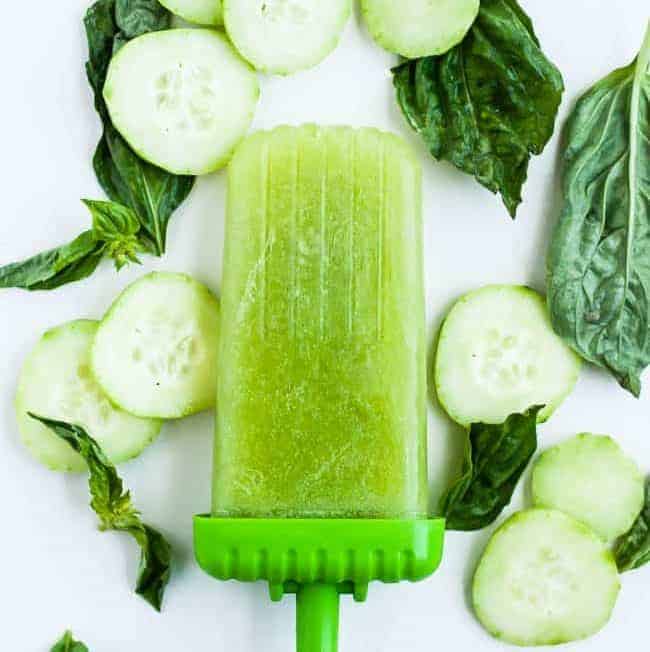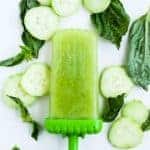 Print Recipe
Cucumber Basil Spa Pops
Ingredients
2

large cucumbers

peeled and diced

juice of 1-2 lemons

to taste

smal handful basil leaves

1/2 to 1

cup

water

if needed for blending
Instructions
Puree cucumber, lemon juice, and basil in blender. Add water if needed. Pour into popsicle molds and freeze.
Notes
-Fresh cucumber juice can also be used, or the mixture can be strained, if desired, before pouring into the molds.
Watermelon Strawberry Pops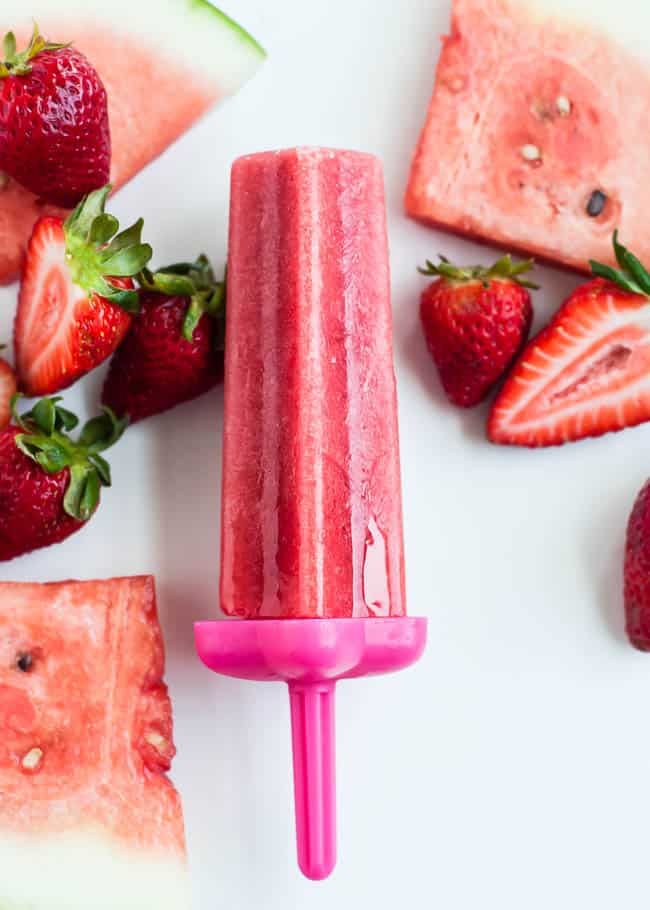 To the watermelon pops, I added strawberries – a perfect summery combo!
You could definitely use other varieties of melon, berries, or other fruits. Other fresh herbs like mint, or even edible flowers would make pretty spa pops too. I use these molds which hold about 4 ounces of liquid in each one. The exact amount may vary a little bit due to natural variations in water content in the fruits and cucumber.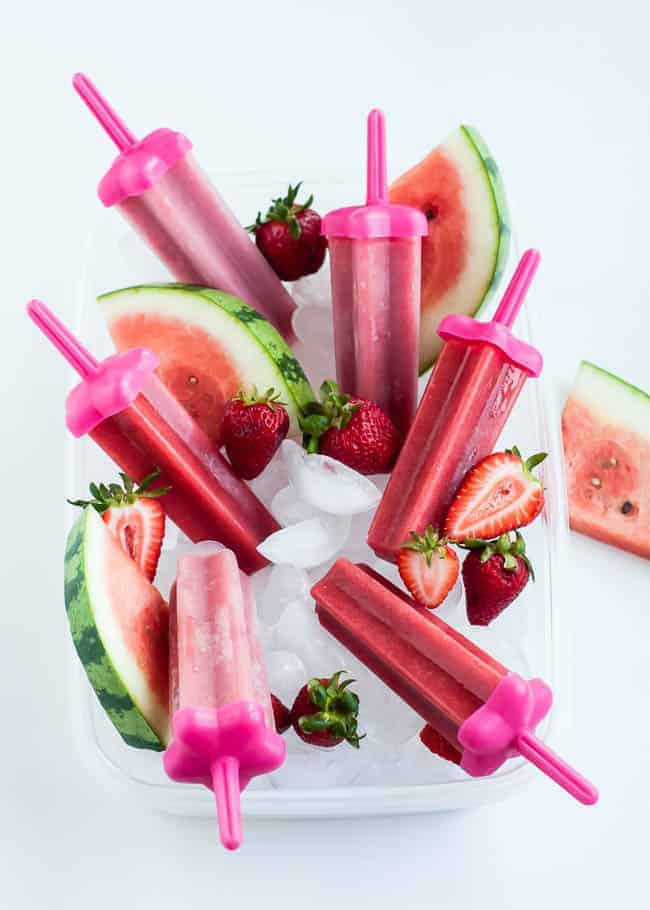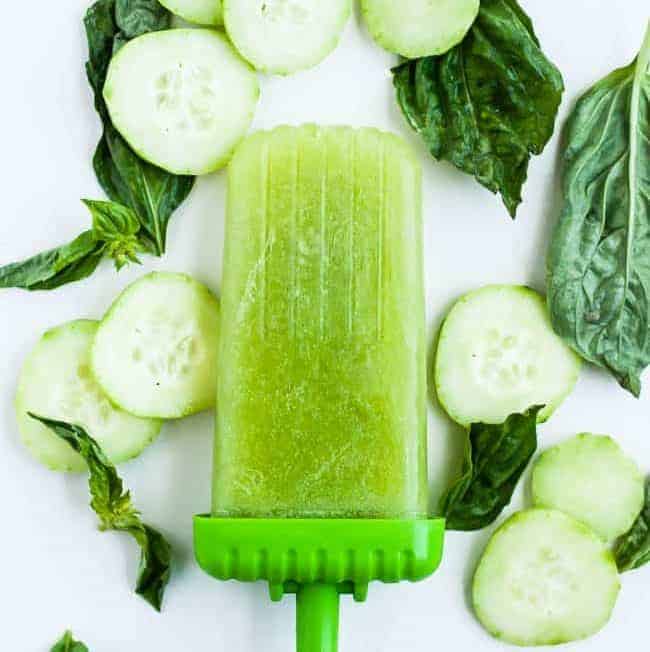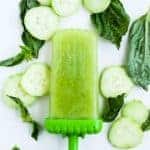 Print Recipe
Watermelon Strawberry Spa Pops
Ingredients
4

cups

watermelon

cubed

2

cups

strawberries
Instructions
Puree watermelon and strawberries until very smooth. Pour into popsicle molds and freeze until firm.
Some different combinations to try:
Lemon with edible flowers
Cucumber and mint
melon with slices of strawberry
Make with water or coconut water for extra hydration benefits.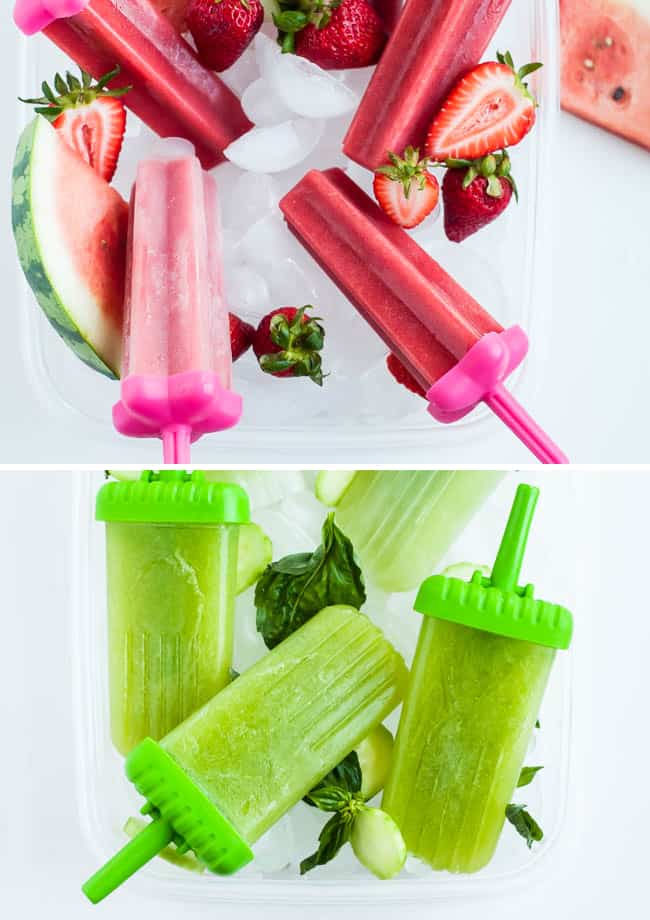 3