Most of us have experienced the Sunday blues as a new week approaches. When you have a fun-filled Friday and Saturday, Sunday can leave you feeling overwhelmed and not ready to tackle everything coming during the week ahead. With a little mindfulness and planning, a well-intentioned Sunday can help set you up for a successful week. Here are some helpful habits you can do every Sunday to help your week feel less stressful.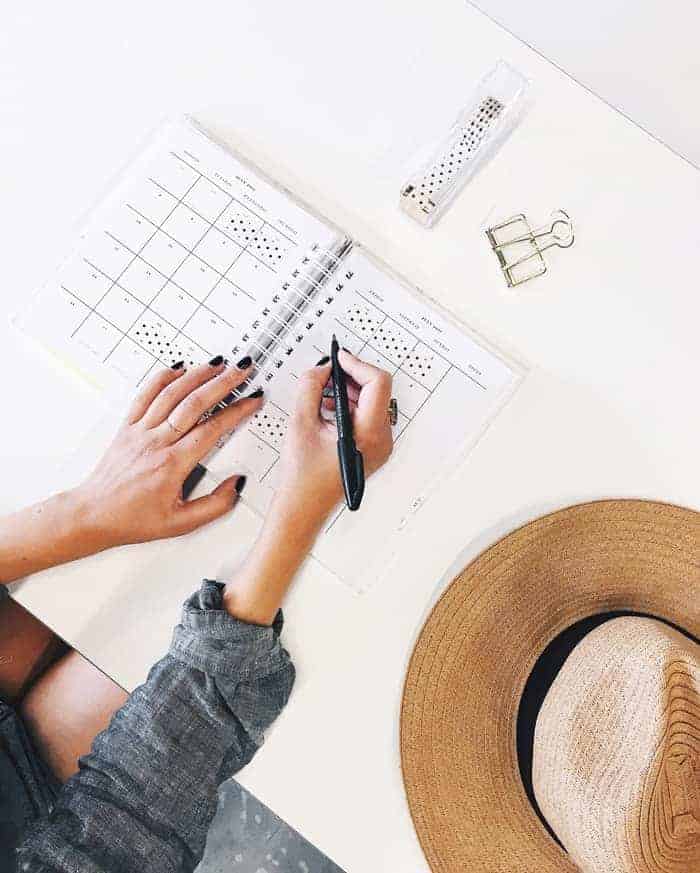 Perform a "brain dump."
Feeling overwhelmed by everything you need to do during the upcoming week? Get your thoughts out of your head and onto paper. Try starting each week with a "brain dump" and writing out anything you need to get done or don't want to forget. By getting your thoughts on paper, you are giving yourself clarity and not letting all of those tasks swim around in your mind causing overwhelm. Once you get your thoughts on paper, you can prioritize what tasks actually need to get done throughout the week and what can wait.
Make sure your calendar for the week is up-to-date.
Having a firm grasp on your schedule at the beginning of the week works wonders. While life isn't always predictable and things certainly pop up for all of us, try to have your schedule outlined as much as possible at the beginning of the week so you can feel prepared for what's ahead, and so you don't miss any important meetings or appointments.
Meal prep the easy way.
By now we have all heard about the benefits of meal prep. Having food on hand throughout the week can help you save money and make healthier food choices, but who wants to spend their entire weekend slaving away in the kitchen? Instead of preparing every single meal you plan to eat during the week ahead (which can be really overwhelming), meal prep the easy way by preparing components that can come together for effortless meals throughout the week. Have your veggies washed and chopped, a few protein options like grilled chicken or cooked beans, and breakfasts ready to grab and go. During the week, you can put together quick meals with your prepped produce and protein without having to spend your entire weekend in the kitchen.
Schedule and plan your workouts.
It is way easier to stick to a fitness routine if you have your plan laid out. Schedule your gym time, sign up and pay for classes, or enlist a workout buddy to keep you accountable before the week starts. You are far less likely to skip workout sessions (or wander around the gym wondering what to do) if you have your plan laid out at the beginning of the week.
Pamper yourself.
Don't forget to spend a little time self-indulging and taking care of you. Whether it's taking the time to read your favorite book every Sunday, giving yourself a face mask, taking a relaxing bath, or simply lighting your favorite candle while you get ready for the week, you will feel more rejuvenated and energized for the week ahead if you spend some time taking care of you.
Photo by STIL on Unsplash
0