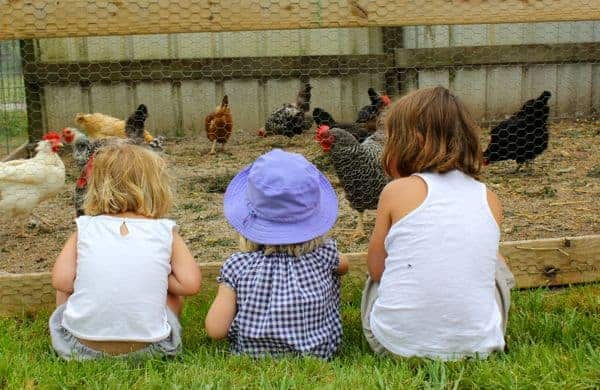 Hello! How was your weekend? I have a giveaway coming tomorrow but first a couple of photos from the weekend. We went to an amazing goat farm in Capriole,  Indiana. A cheese lover's dream for the lactose intolerant. Plus babies with baby goats are entirely too cute.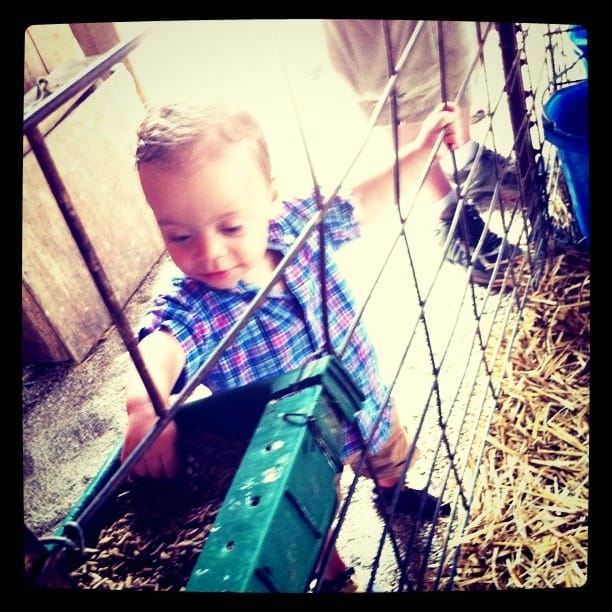 I took Henry's photo with Instagram,  which may be my new favorite thing. I discovered it in my recent attempt to become a Twitter user. (If you follow me,  I promise to do better.) So many people were posting pictures of mundane stuff – school lunches,  dinners,  kids – and they looked uber cool with Instagram.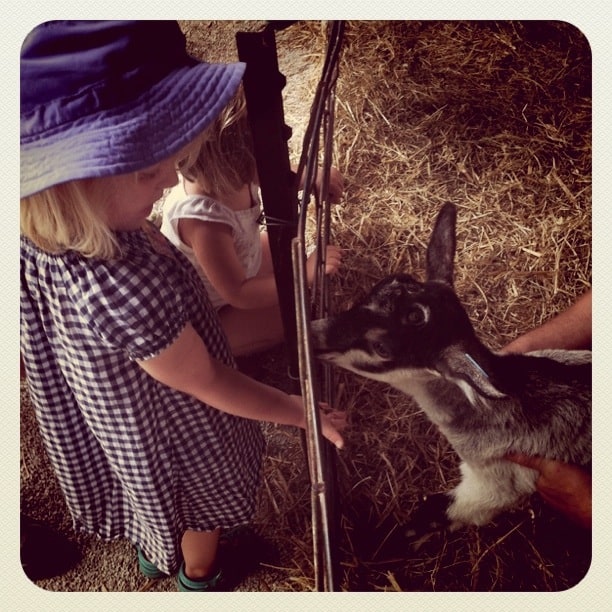 I downloaded the free app and am now addicted. With about a dozen effects to choose from I could go a little crazy (Nashville is my favorite). But it makes iPhone pics look a heck of a lot more interesting.
What do you think of Instagram? Are you hooked?
P.S. I was catching up on blog reading and saw Design Mom and Babble Family Style also talking about Instagram. I think it's officially a trend.
0