Rich in amino acids and beta-carotene, spirulina is a superfood containing many of the B complex vitamins as well as most of the trace minerals we need for health and beauty. Spirulina is an excellent ingredient in a smoothie designed to either enhance overall health or to replenish the body during or after illness or stress. In this easy green spirulina smoothie recipe, we combine green leafy kale, spirulina and sweet apple juice. Add in the right amount of ice and apple juice to create the consistency you desire. This smoothie is simple and powerful!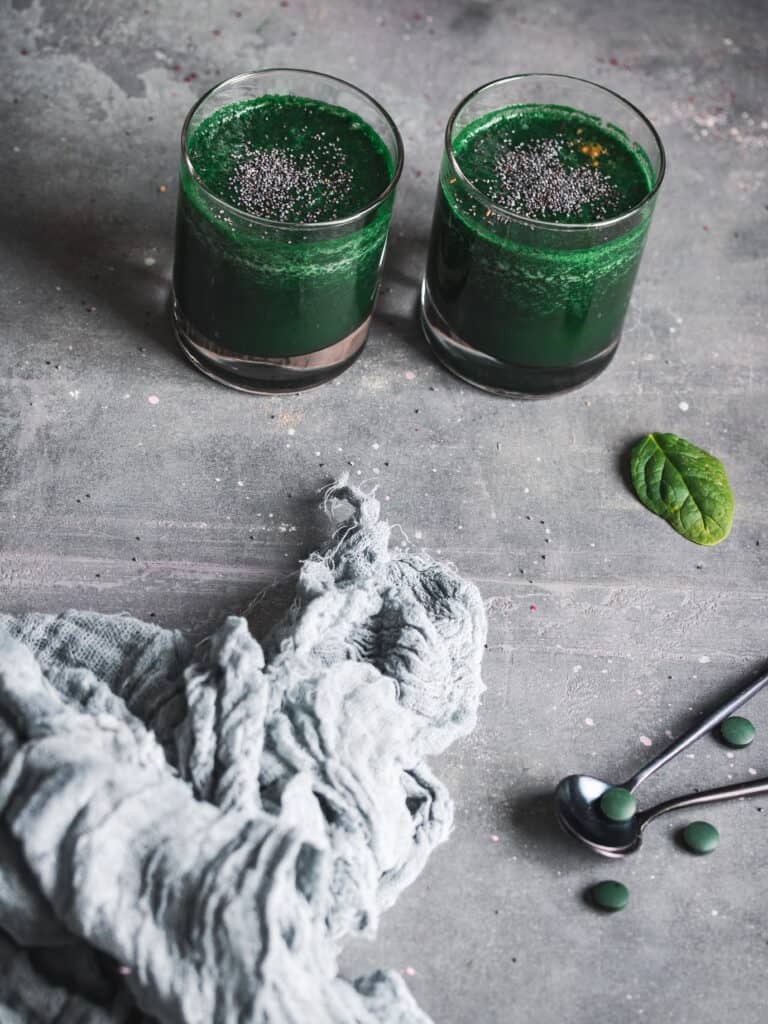 Spirulina glows brilliant green and that same life force translates into our bodies when we consume these amazing little creatures. Spirulina can be purchased in tablet, flake or powder form.
Super Green Spirulina Smoothie
Ingredients
1 cup organic apple juice
1 tablespoon spirulina powder or several spirulina tablets
handful kale and/or spinach
handful ice cubes
dash of ground ginger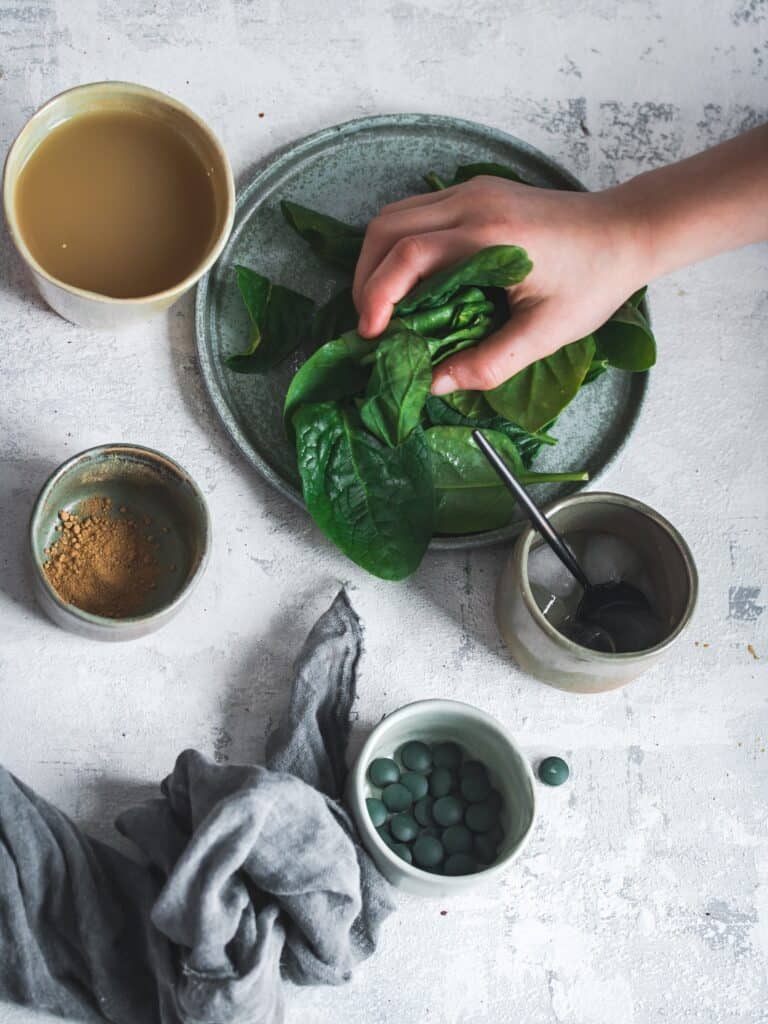 Instructions
Add spirulina and kale &/or spinach into the blender. Sprinkle in some powered ginger to spice it up a bit. Fill apple juice to the 2 cup line. Blend until smooth. Add ice as needed for consistency. This recipe serves one smoothie equaling about 2 cups.
Photos by Natalia Vanthienen
2