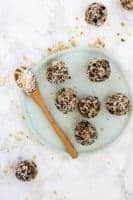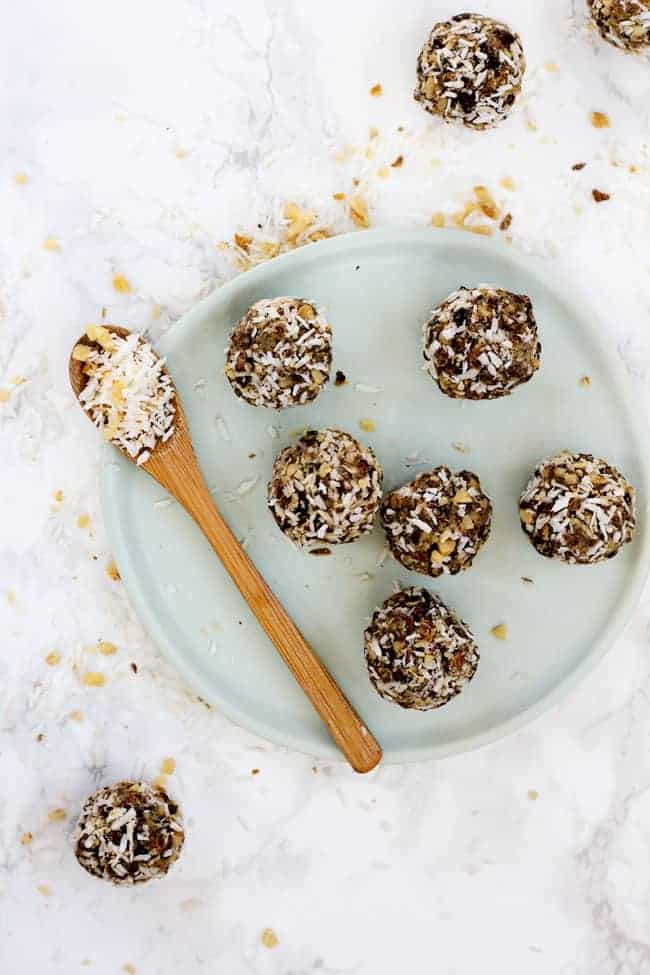 Grain-Free Superfood Energy Balls
Yield 12
Ingredients
½ cup coconut flakes
½ cup almond butter
½ cup ground flax seeds
½ cup cacao nibs
½ cup finely chopped walnuts
1/3 cup agave
1 tablespoon coconut oil
1 tablespoon chia seeds
1 teaspoon vanilla extract
Instructions
Line a baking sheet with wax paper. Pour the coconut flakes onto a plate.
Combine the remaining ingredients in a bowl and stir until well mixed. Drop small spoonfuls of the dough onto the plate of coconut flakes and use your hands to form them into balls.
Transfer the balls to the lined baking sheet, and place in the freezer for 10 minutes to solidify, then transfer to a sealed food storage container. Store the energy balls in the refrigerator for a week or the freezer for up to a month.
Recipe by Hello Glow at https://helloglow.co/superfood-energy-balls/