My father, Dr. Wayne Swilley, has been practicing family medicine for more than 40 years and is sharing the supplemental treatments he uses with his patients:
Most viruses start slowly, so early and aggressive treatment makes a huge difference in the length of the illness and the number of long-term effects. This is particularly true of this virus!
Start treatment as soon as you are exposed and continue until completely well. If you get one of the more severe manifestations or long-term complications, you will need additional treatment as advised by your doctor.
Here's the treatment plan if you get sick / test positive:
Start with SARS punch recipe
COVID-19 is caused by a coronavirus called SARS-CoV-2. Severe acute respiratory syndrome (SARS) is partly due to an overreaction of the immune system to the virus. This healthy punch is chock full of healing plant phytochemicals to help control that reaction.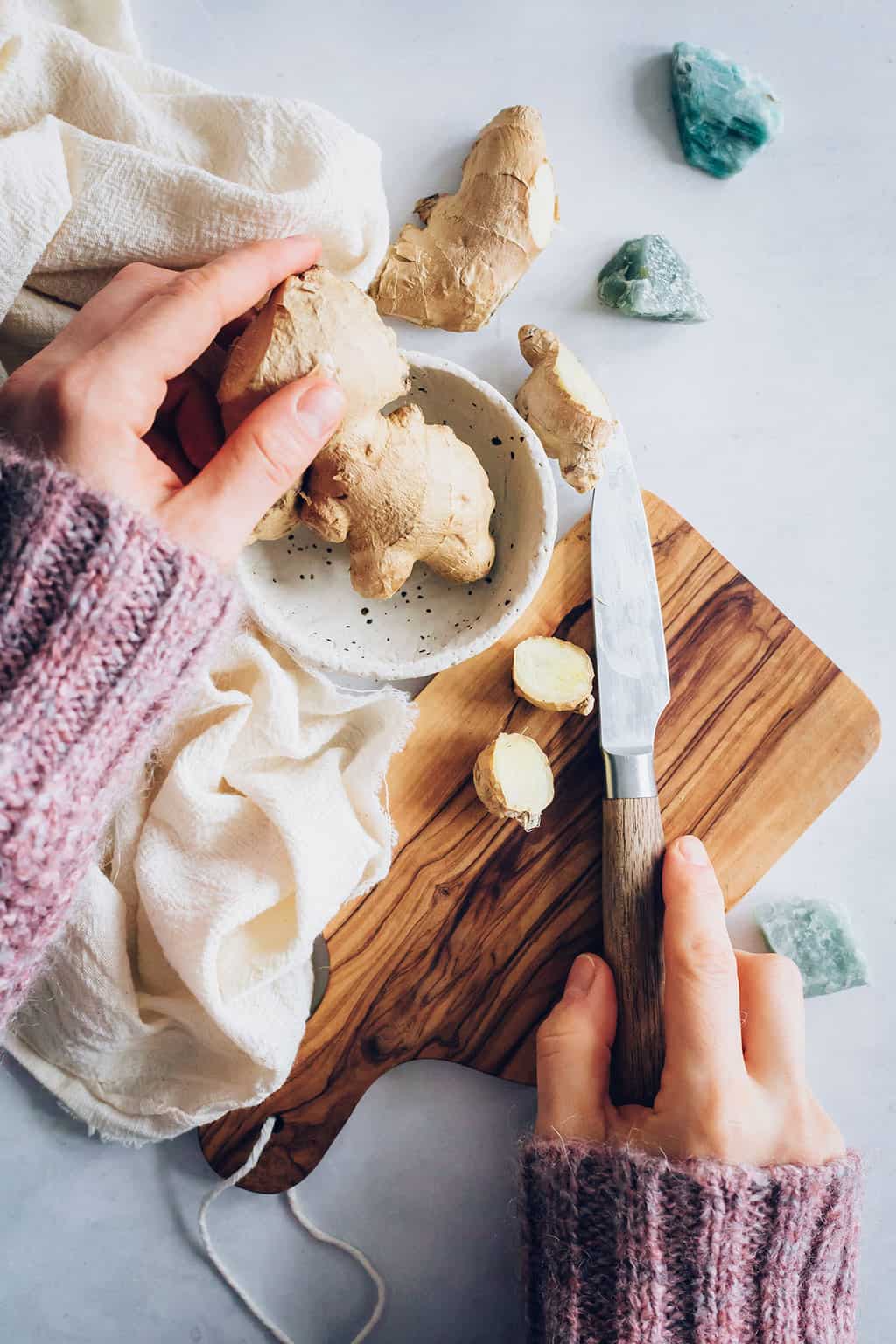 Ginger root has strong antioxidant and anti-inflammatory activity [source], which may mitigate the effects of infection with COVID on lung tissue. It has also been shown to have beneficial effects on the length of ventilation and hospital stays in ICU patients with respiratory distress syndrome [source].
Lemons contribute a good source of vitamin C that combine with other phytochemicals within this and other citrus fruits to create an even more potent effect [source], and they also contain other compounds with antiviral and anti-inflammatory properties [source].
Elderberry has been shown to be effective when used to treat symptoms of influenza and other RNA viruses [source], so it stands to reason that it has the potential to help in COVID, as the SARS-Co-V2 is also an RNA virus. According to this paper, the recommended dose is 600–1,500 mg.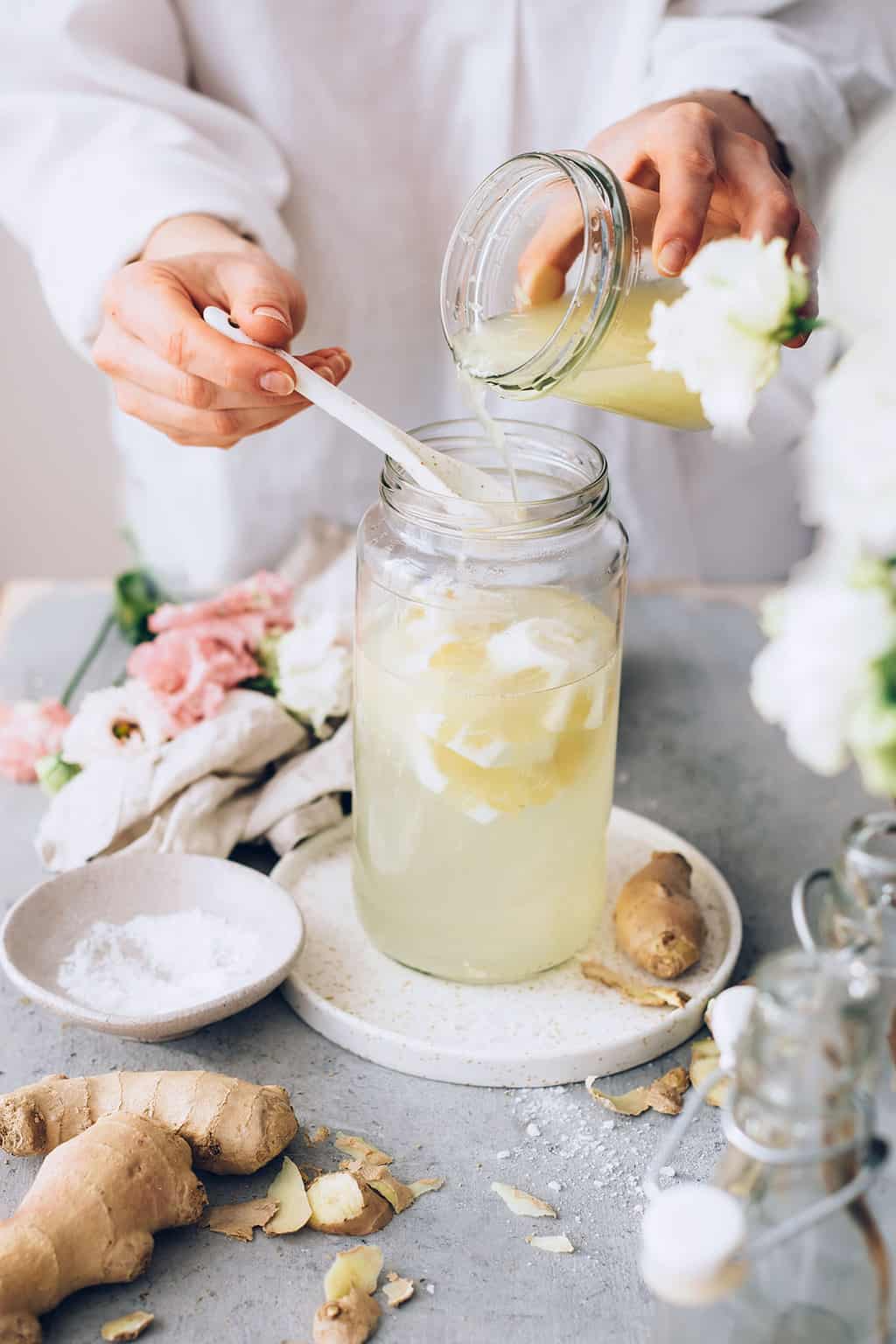 SARS Punch
1 pound Raw ginger root (good to substitute ¼ pound with raw turmeric root if available)
1 gallon Pure water
6 Lemons or limes, juiced
2–4 ounces Elderberry syrup OR 4–8 ounces raw elderberries, fresh or frozen, added during the simmering time
To taste – sweetener of choice: maple syrup, raw honey, stevia, turbinado sugar
Bring the water to a boil while cutting the ginger into thin slices. Turn off the heat, add the ginger, and steep for at least 2 hours. This has only a slight bite in ginger taste.
If you want more of a real bite, first boil the roots for 2 hours, then cover and set aside off the heat to sit overnight. Some people like to juice the citrus, then boil the rinds with the roots (just make sure to wash the fruit well first). Strain.
Add the remaining ingredients, and enjoy either hot or cold. Very invigorating.
Include Other Natural SARS Therapeutic Options
1. Reishi mushrooms
Reishi mushrooms (Ganoderma lingzhi) help to modulate the reaction of the immune system [source]. This may reduce the risk of the cytokine cascade that brings on the SARS reaction. Extracts from these mushrooms have been shown in a recent study to reduce lung inflammation [source].
Many of the other saprophytic fungi also have similar properties, and I recommend a supplement of Stamets 7 daily to keep this system healthy. If you haven't been taking something like this, start with 2 heaping teaspoons of the powder, or 4–8 capsules, three times daily.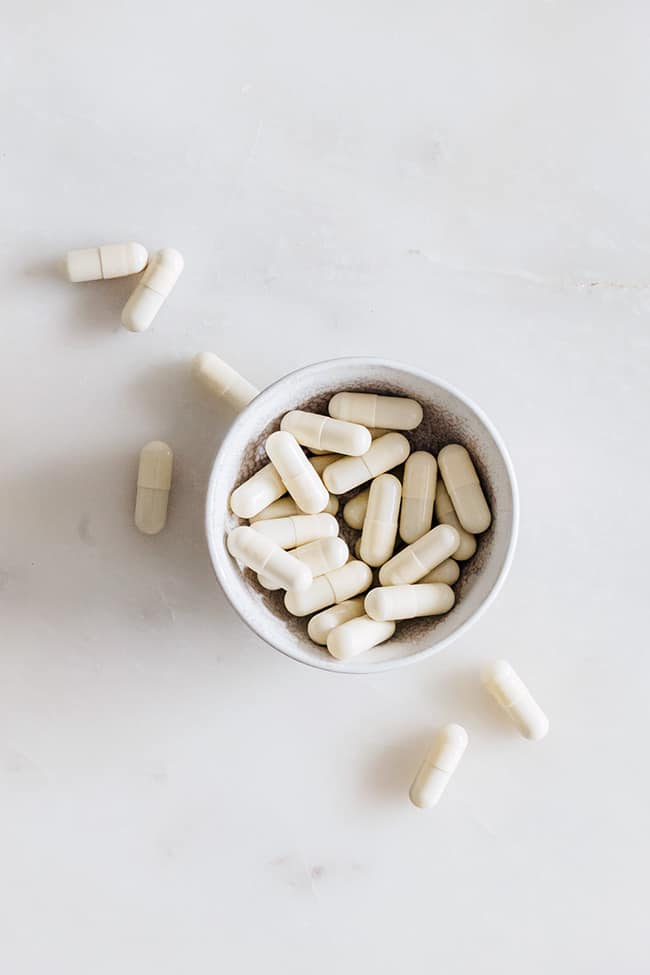 2. Zinc
Zinc is a trace mineral that is important to the immune system, and it has been shown to shorten the duration of symptoms for the common cold [source]. It is logical, then, to expect some potential role in the body's response to COVID. In fact, there are studies currently underway to determine the effect of intravenous zinc on critically ill patients with COVID [source].
It is recommended to take about 30–50 mg of elemental zinc daily for short-term use [source]. Long-term, however, no more than 25 mg is recommended due to the effects of high-dose zinc on the body's copper balance [source].
Incorporate Other Antiviral Options
3. Vitamin C
Vitamin C is also known to reduce symptoms of the common cold, assist in cell-mediated immunity, and inhibit the excessive immune response that causes damage to body tissues [source].
Formulated as ascorbic acid, it is best taken as a supplement in the salt form, e.g., calcium ascorbate. Supplementing 1–3 grams (equivalent to 1,000–3,000 mg) daily is generally safe for a limited period; many get diarrhea if taking over 3 grams (3,000 mg) per day [source].
4. Vitamin D
Vitamin D is a good supplement to take if your level is low; check at your doctor's office. It is extremely important that your level is normal because it appears to be associated with the prevention of respiratory infections in general [source], including SARS-CoV-2, and correlated with better outcomes [source]. But it seems many people have an inadequate level. It is safe to take 5,000 IU daily for a few days.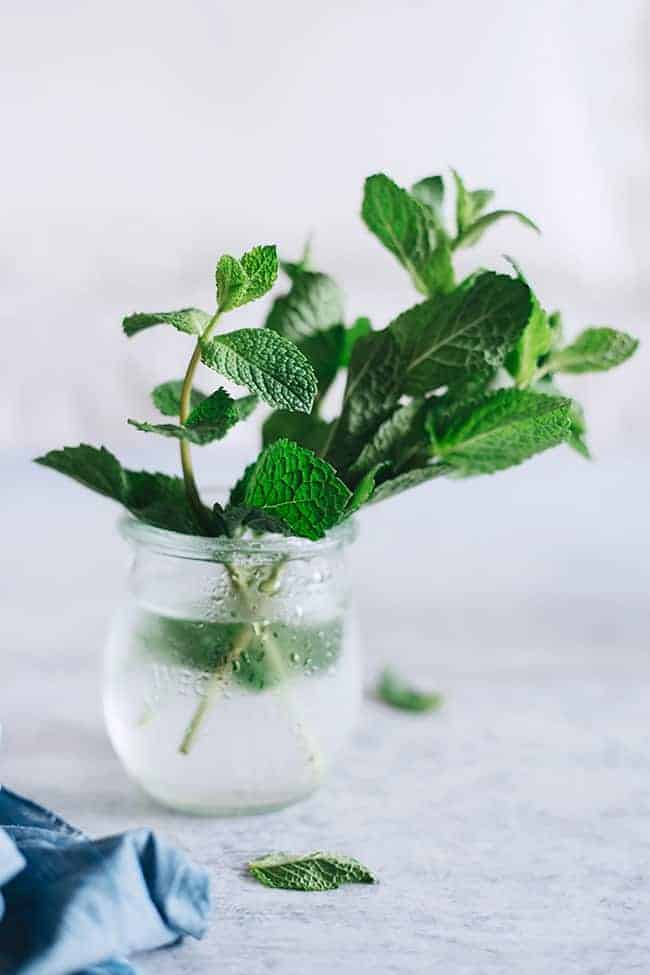 5. Mint
Mint, and the entire mint family, is not only anti-inflammatory and antiviral [source], but also diaphoretic (makes you sweat). This is great if you have a fever. You should use the fever as it was intended—to "sweat out" the disease. Many of the culinary herbs are also related to mint (e.g., thyme, lavender, oregano, lemon balm).
I do not generally recommend aspirin, acetaminophen, or ibuprofen for a fever. You do better to use water and diaphoretics to put out the fire only if it gets out of control, you become dehydrated and cannot take fluids, or it lasts a long time.
6. Echinacea
Echinacea is an immune system trigger and particularly good for surface infections. There is evidence in 12 clinical trials that it helps to reduce some of the effects of cytokine storm [source].
It has not yet been studied in COVID-19, but this same paper suggests it may have a role in prevention and treatment because of its ability to assist with symptoms of the common cold and other respiratory infections. Thus, based on previous evidence, it certainly could be used to protect from those nasty winter viruses.
There is no toxic dose known, and it has a relatively good safety profile with short-term use [source]. It is recommended to take a dose several times daily. Immuvir is a powerful combination of antiviral and immune-enhancing herbs. The recommended dose is 1–2 dropperfuls several times daily.
This article was medically reviewed by Dr. Gina Jansheski, a licensed, board-certified physician who has been practicing for more than 20 years. Learn more about Hello Glow's medical reviewers here. As always, this is not personal medical advice and we recommend that you talk with your doctor.
30