If your main exposure to Sweden is through ABBA, IKEA, and Stieg Larsson books, perhaps your perception of Swedish cuisine is mainly meatballs and herring. I think, though, if you were to take a deeper look, you'd see that we've got a thing or two to learn about healthy eating from the Swedes.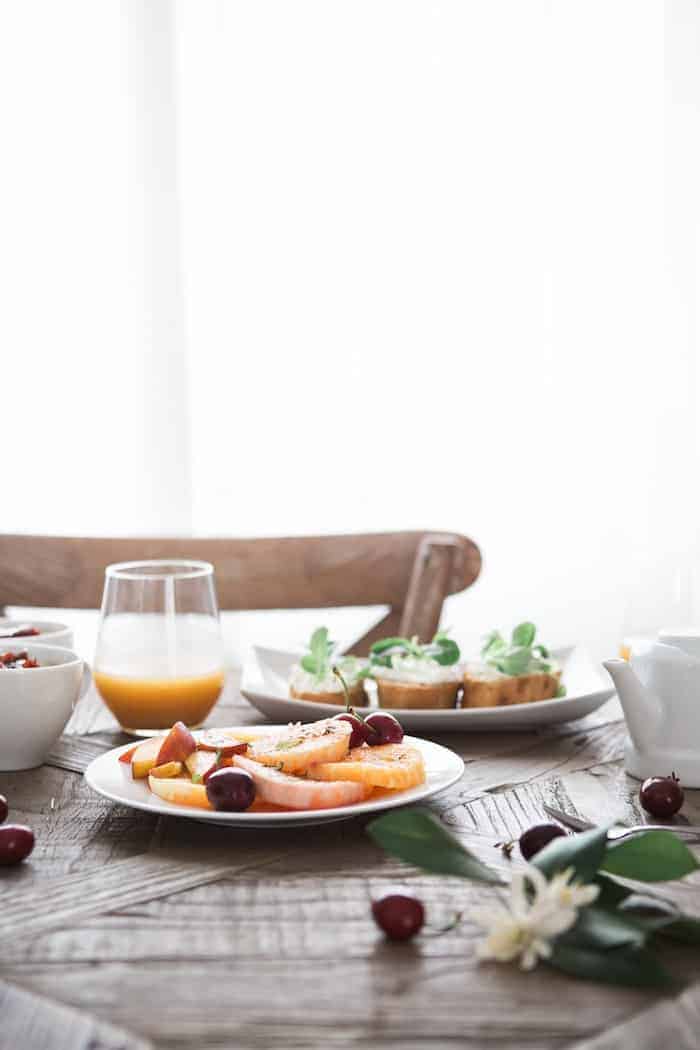 Swedish Healthy Eating Habits
I've been living in Stockholm for nearly eight years now, and although the food scene took some adjusting to, the lessons I've learned in nutrition, balance, and eating well will stick with me for life. Here are some of my favorite healthy eating habits from Sweden.
Think Lagom
For the last year or so, the Danish concept of coziness, hygge, has been all the rage. And really, who wouldn't want to slip on some wool socks and cozy up by the fire with a mug of hot chocolate? While I like the idea of hygge, when it comes to nutrition I think the Swedish have it right with their concept of lagom.
Lagom is a Swedish word without a direct translation into English, but it essentially means, "not too much, not too little, just the right amount." Lagom permeates all parts of Swedish society, from the ways people act and think to the way they eat. The idea of not taking more than you need but also not depriving yourself is something I think we can all benefit from nutritionally.
In terms of eating well, lagom means finding balance, and having an awareness of what you actually need, learning your satisfaction cues, and gauging how you feel as you go along.
Treat Yourself
The Swedes may be all about just the right amount, but they're not afraid to treat themselves either! One needs only to look at the rows and rows of bulk candy bins lining the walls of every supermarket and convenience store to see this. But those savvy Swedes have got a system for their treats!
Lördagsgodis (translation: Saturday candy) is a tradition dating back to the 1950's, in which the Swedish government, in an effort to reduce the prevalence of dental caries, started a campaign recommending that parents restrict their children's candy intake to only Saturdays. To this day if you're shopping on a Saturday you'll see children filling paper bags with gummy candies and licorice; even the salty kind.
I like this idea because it isn't about giving up a sweet treat you love. Rather, Swedish children get to look forward to their lördagsgodis all week long and then enjoy in moderation.
Plate Your Food
One of the things that surprised me most when I started working at an office here in Stockholm was the lunch culture. I was well accustomed to eating lunch directly from a tupperware container while sitting at my desk, trying to maximize my efficiency while at the office.
The Swedes, though, take a more social lunch. They plate their food on real plates and sit down at a communal table to eat lunch together. Often candles are lit, and the conversation is always inclusive. You almost never see anyone eating from a tupperware container. Even my toddler has a plated lunch at his daycare, seated at a table with a hot lunch, proper cutlery, and an opportunity to learn what proper table manners are.
This lunch culture took me some time to adjust to, but it really is pleasant. Not only is it social, but it brings some respect to the aspect of eating as well. Taking the time to plate your lunch on an actual plate and sitting not at your desk but at a lunch table is a much more mindful act and allows you to be present with your food as well.
We're much more likely to overeat if we're eating in front of a screen or eating alone. Plus, it's always fun to see what other people are eating for lunch!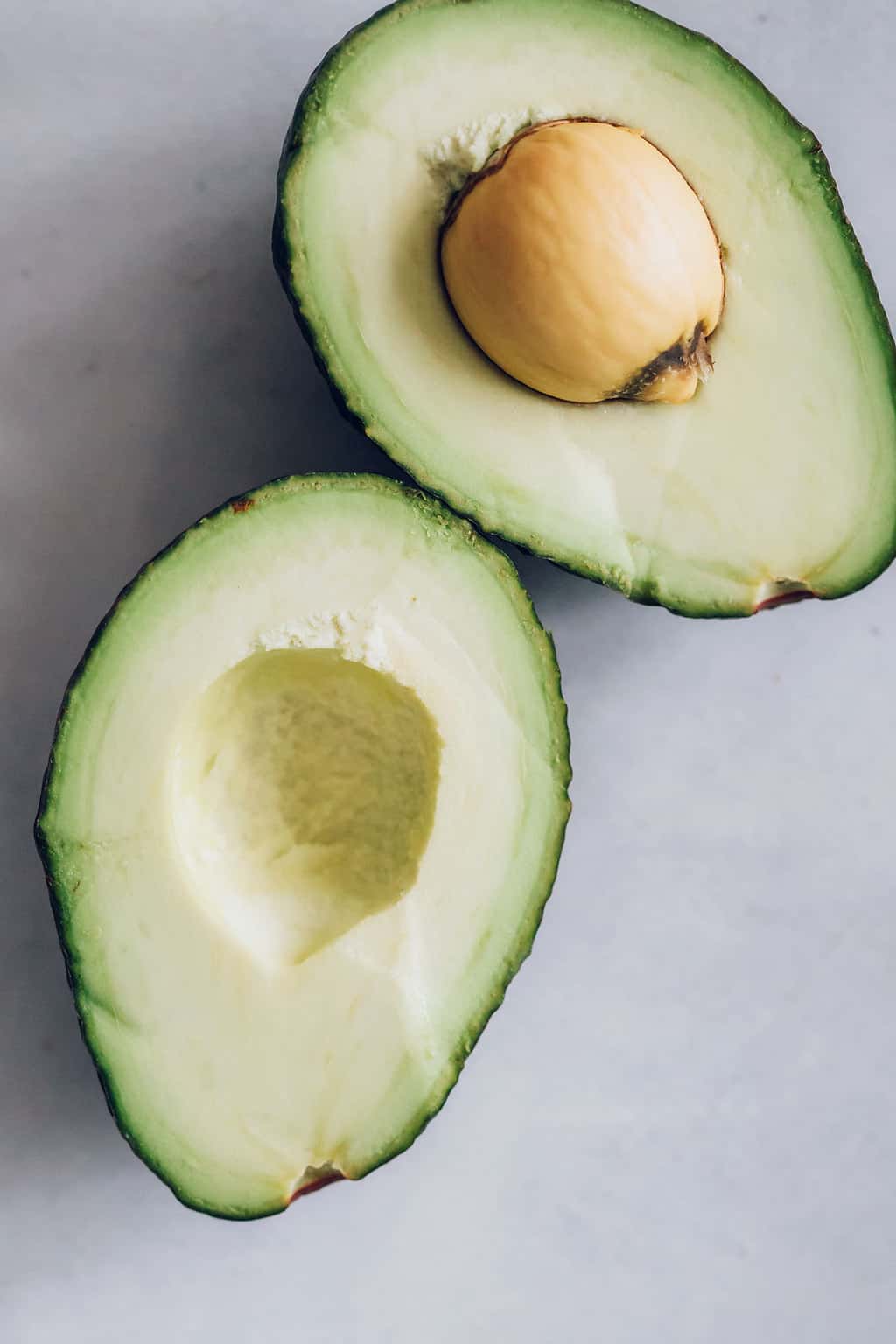 Don't Fear Fat
Learning to let go of the fat-phobic skim milk drinking nutrition paradigm of yesteryear (aka, the 90's) was a challenge for me. Until I moved to Sweden, that is.
Here the preference is definitely in favor of full-fat dairy, and I have to say, I can see why. Yet, it doesn't stop there.
The Swedes love their butter (and their butter is frankly amazing–so buttery tasting that I thought it must have movie theater style artificial butter flavor added to it, but nope, it's just that good), cream sauces, and a much larger serving of cheese than I was accustomed to. I had a colleague who I've seen spread butter onto a piece of cheese and call that a snack.
And yet, they don't seem to overeat fat. High-fat foods tend to be much more satisfying than their lower fat counterparts, so it makes good sense that by embracing fat you won't eat more than what you need.
Eat a Variety of Grains
Lastly, the variety of grains I see in Sweden is outstanding. Of course there is wheat and rice, but when it comes to bread, rye is king around here. If you've never tried a really good Scandinavian rye bread, please get yourself to a bakery and give it a try.
In Sweden, oats are consumed in savory form, as an alternative to rice that is both more sustainable (oats require much less water than rice, and they are grown locally) and more nutritious. Mathavre or "food oats" are thicker and chewier than the rolled or flaked oats you'd make your porridge with. Spelt is a also a common grain (dinkel in Swedish) eaten both in whole form or ground into flour and baked into bread.
The Swedes are famous for their knäckebröd crisp breads, many of which are made with rye or spelt. There is a belief amongst Swedes that crisp breads are healthier than regular, soft bread, which I don't believe to be true; however, I think that in crisp form people tend to consume less.
52