This post is sponsored by iHerb. All opinions are my own.
Sometime around her mid-thirties, my mother started going to bed every night with a piece of tape pressed firmly between her eyebrows. She said women in our family were destined for a mid-brow crease and she didn't want to be one of them. Now that I've reached mid-thirties myself, I'm slowly starting to get it. Maybe it's the hint of crow's feet that we share or that darn crease between the eyebrows that gets a little deeper every year (sadly, we share that, too). But either way, it's official: I'm starting to look just like my mother.
If there's one thing I've learned from watching my mom age, it's that the old adage is true: beauty isn't just skin deep. All the tape in the world couldn't keep that darn crease away. So, rather than focusing solely on topical beauty treatments, I've decided it's time to give vitamins a spot in my beauty routine, too.
While it might seem obvious, supplements work by providing the cellular building blocks that topical creams can't: antioxidants to fight free radicals in the bloodstream, botanicals to help balance hormone production, and phytonutrients to boost collagen production and encourage the body to metabolize fats and protein. All of which support the skin, hair and nails from the inside so they look stronger and healthier on the outside.
But knowing where to start and which specific supplements to choose can be tough. So when iHerb asked me give the beauty vitamins from Swisse a try, I jumped (lunged) at the chance. Swisse is an Australian supplement company founded in 1969 that has just recently reached the U.S. (and other international markets) by way of online retailers like iHerb. Swisse makes everything from multivitamins and dietary supplements to skincare and functional foods.
But it's really the beauty supplements I was most eager to try.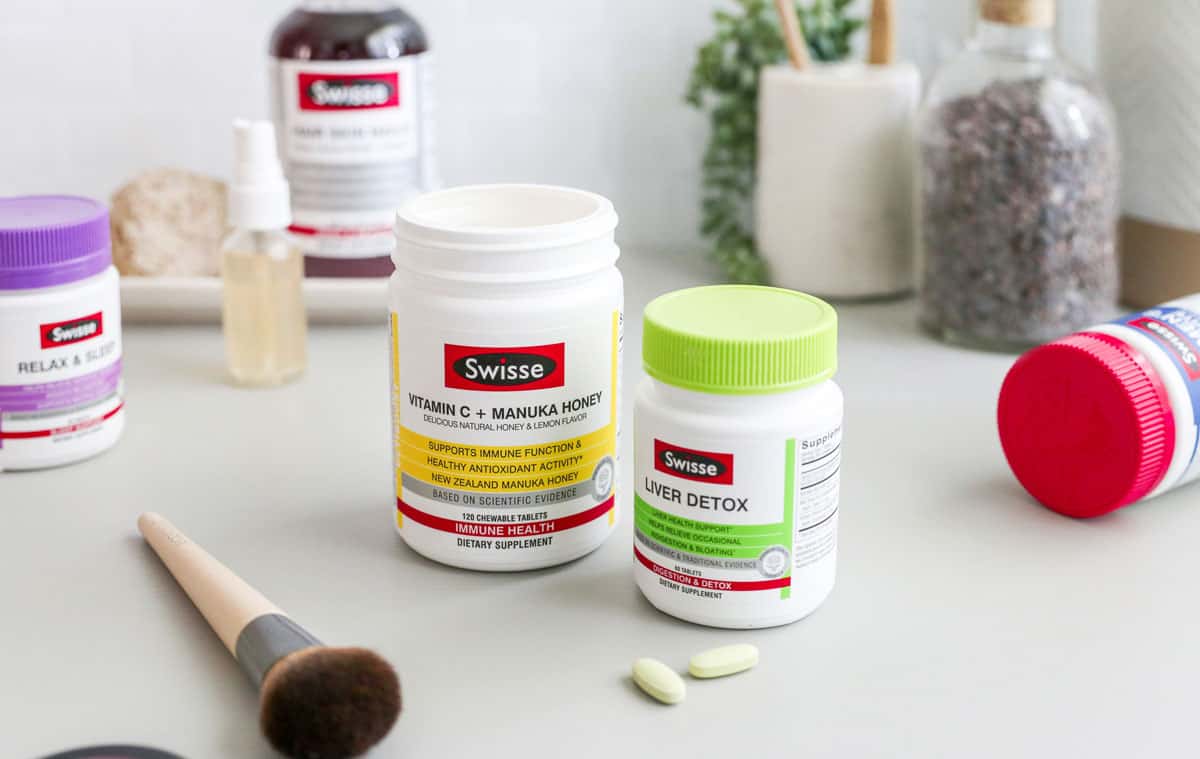 I've been shopping with iHerb for years now because they carry over 30,000 natural products, often at discounted prices, and store everything in climate-controlled distribution centers to ensure the quality of their products. I'll usually put in a huge order at the beginning of the month and impatiently wait for the box to arrive a couple days later. Since they provide all sorts of discounts (quantity discounts, flash sales, and loyalty credits) in addition to their super low everyday prices, I often get everything I need for a lot less than from other online retailers. No kidding, I once purchased a box of my monthly health and beauty supplies that should have cost $75 for less than $15 by stacking promotions, discounts and loyalty credits. I can't praise them enough.
And did I mention they ship to over 150 countries (often with free expedited shipping on orders over a certain amount) and offer customer service 24 hours a day / 7 days a week in 10 different languages? They stand behind their products and their business model so you never have to worry about something going wrong.
Because they now carry a huge range of Swisse products, iHerb makes it easy to shop for all the beauty supplements you need on a daily basis. Here are the supplements I tried and how I use them to feel more beautiful inside and out.
6 Supplements for Beauty From the Inside Out
When I think of beauty supplements, Hair Skin and Nails vitamins are one of the first things that come to mind. Whereas other products usually contain biotin, Swisse's formula contains vitamin C and silicon to fight free radicals, support collagen formation and help maintain glossy, radiant hair and skin. What I love about this product is that it's a liquid (a great tasting one at that), so you can take it anytime and it absorbs quickly. I'm still waiting to see what it does to my skin and hair, but after one week my nails are already stronger and longer.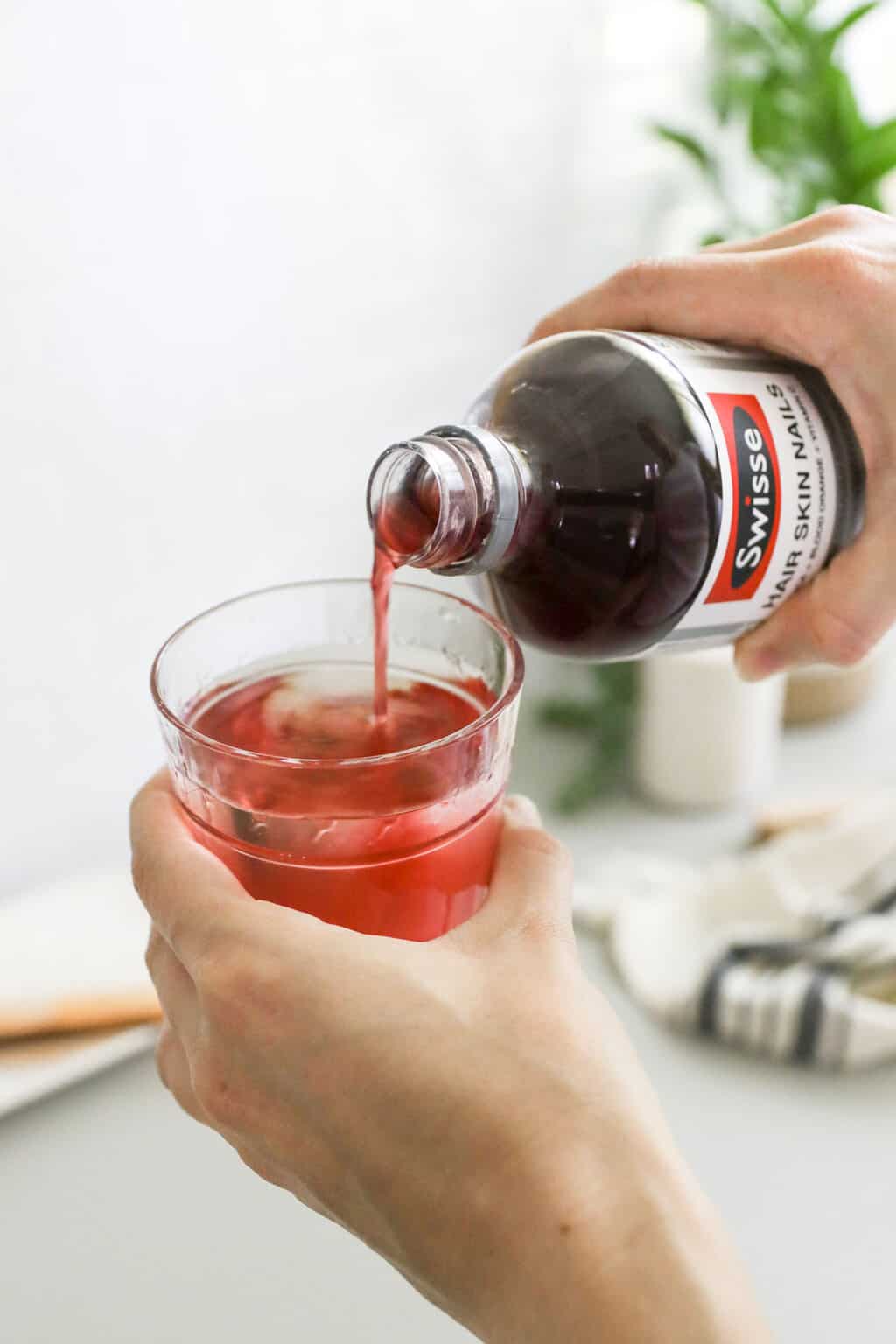 Sleep is vital for looking young because your body repairs itself (skin included) at night while you rest. But at least for me, falling asleep is sometimes easier said than done. These contain lemon balm, passionflower, hops and magnesium to help you relax and get a restful night's sleep. On the nights when I'm feeling wide awake, I take 2 of these an hour before bed and then start to feel sleepy an hour or so later. And the best part is, they help me relax, but I never wake up feeling groggy from them.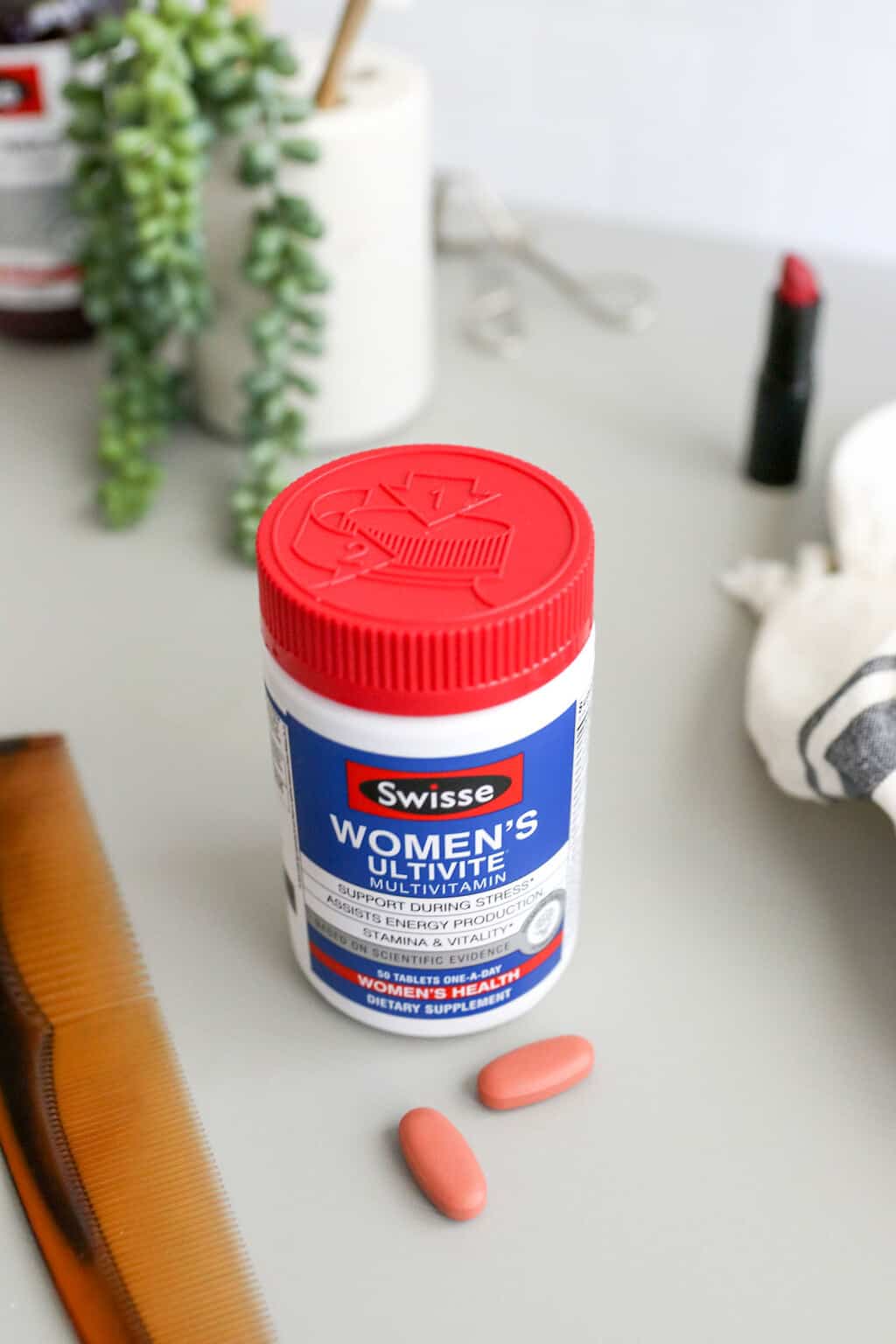 I love a good multivitamin because it helps me fill in the gaps whenever my diet is lacking. I actually tried these vitamins a while ago, long before teaming up with iHerb, and I noticed a difference in my energy level almost immediately. Because they give me such a boost, I take them in the morning with breakfast and then skip a nap in the afternoon. You only need to take one a day, and each tablet is packed with the perfect blend of active ingredients to help keep your hair, nails and bod in tip-top shape.
Swisse Ultiboost Vitamin C + Manuka Honey was formulated to support healthy immune function and maintain healthy antioxidant activity. Because antioxidants help neutralize free radicals and protect cells against free radical damage, these make an awesome addition to your beauty routine. They taste really good and they're chewable, so you can tuck them in your purse or carry-on for long trips.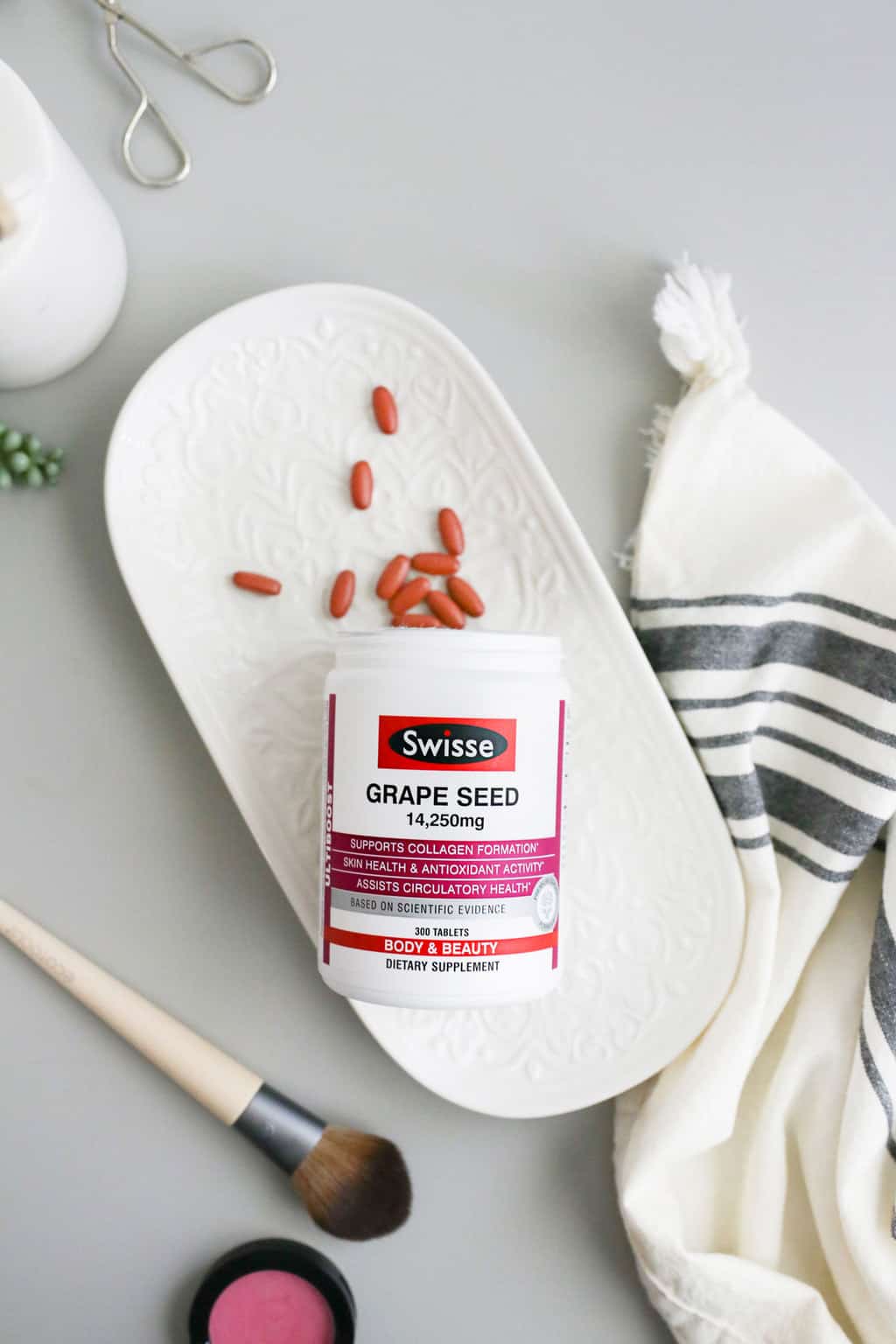 Chock full of vitamin C, antioxidants and phytonutrients, grape seed is known for supporting collagen formation, providing antioxidant support and helping assist circulatory health. I've been taking grape seed off and on for a while now, but these tablets are smaller than what I'm used to taking and you only need 2 a day, which is nice. I take them in the morning with breakfast and they make me feel less inflamed and ache-y all day.
Your skin is only as clear as your detox pathways, so I like to add a liver detox supplement to my beauty routine for good measure. The liver is responsible for eliminating toxins by playing a central role in the metabolism of substances, helping with their removal from the body. Swisse Liver Detox contains milk thistle, traditionally used in Western herbal medicine as a liver tonic to help support liver health and function. Since I suffer from hormonal acne, I take these during the middle of my cycle, when estrogen is highest, and I've noticed that my acne isn't nearly as bad as usual.
Save on Your First iHerb Order
If you're ready to stock on beauty supplements, new customers can get a discount on their first iHerb order with no minimum purchase simply by clicking here.
77