This is a sponsored post written by me on behalf of iHerb. All opinions are 100% mine.
While I try to eat healthy most of the time, there are always going to be those days when my perfectly balanced diet falls to the wayside. Either I'm too stressed to think about food or a celebratory night with girlfriends derails my plans. I'm far from perfect, in fact my life's motto has always been healthy with a side of treat yo'self, which is where a quality multivitamin comes into play.
If you eat a perfectly healthy and balanced diet 24/7, oh, how I envy you! But if you're like me, taking the right multivitamin will help fill in the gaps and give your body the boost it needs, so you don't have to feel guilty when you choose ice cream over a salad.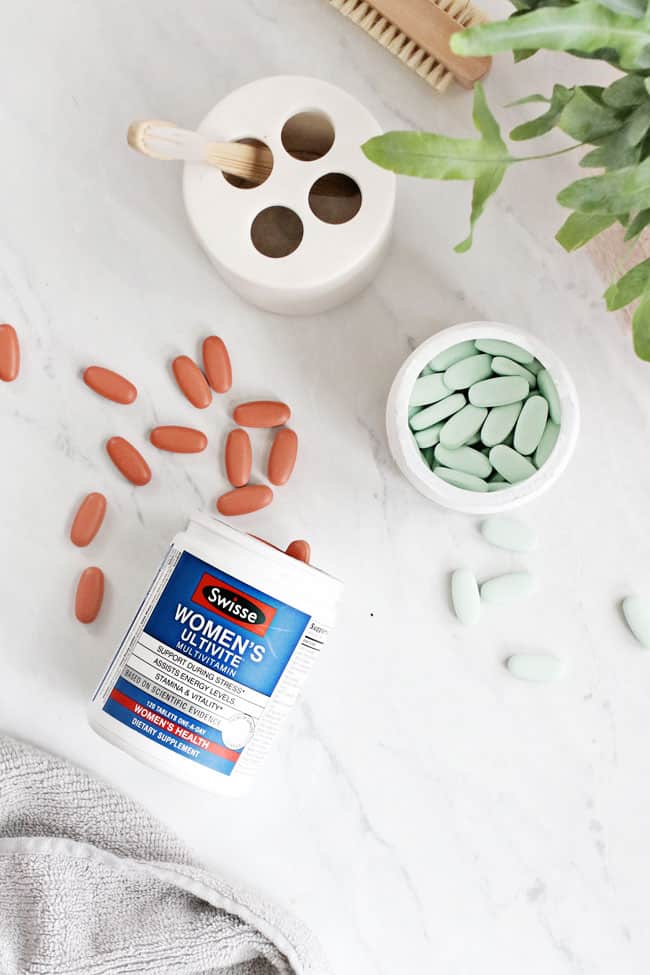 I have taken a multivitamin for as long as I can remember, but it wasn't until recently that I noticed a difference when taking them. Or rather when not taking them. A couple days into my last vitamin "detox", I started feeling queasy and a little light headed. I chalked it up to the normal changes that come along with a new diet, but when the feeling persisted, I went to the doctor. Turns out that without my daily vitamin, I wasn't getting nearly enough iron in my diet. I was practically starving my brain of oxygen. It was a wake up call, to say the least, and I vowed to never stop taking my vitamins again.
When I was offered the chance to try out Swisse Women's and Men's Ultivite multivitamins I jumped at the chance. Swisse is an Australian success story whose mission has been to promote the health and happiness of people worldwide. They have been perfecting their product line for over 40 years and they offer a wide range of men's and women's multivitamins and dietary supplements, meeting the highest regulatory standards set by the Australian Government's Therapeutic Goods Administration (TGA). Australia has one of the most stringent regulatory frameworks in the world for health products, so with Swisse, you know you're getting premium quality supplements.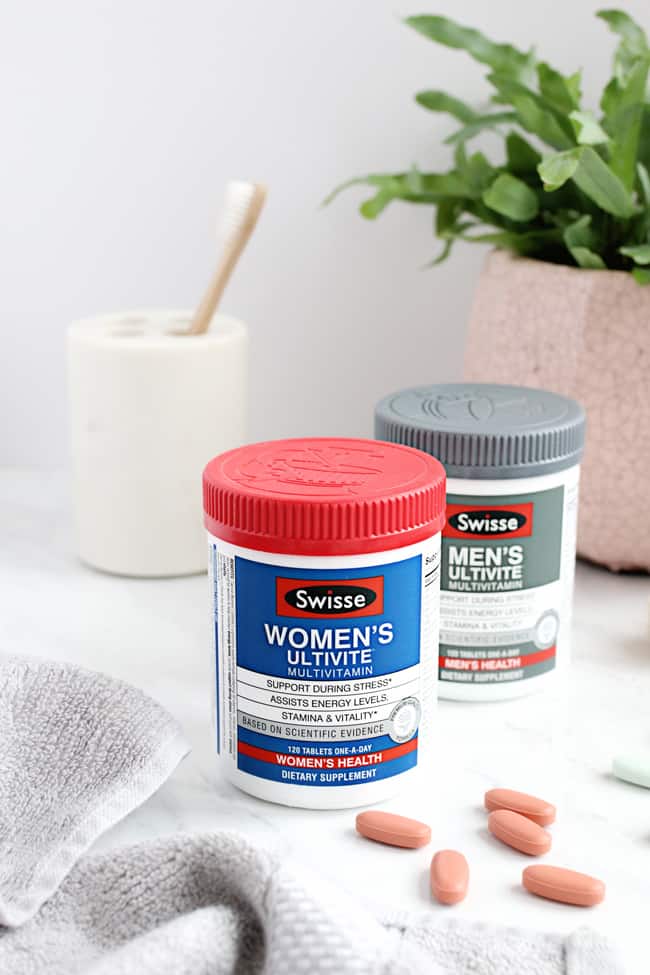 Why I'm Loving Swisse Multivitamins
I have been taking Swisse Women's Ultivite for a couple of weeks now, and let me just say, these vitamins are no joke. Women's Ultivite is a premium formula containing 50 vitamins, minerals, antioxidants and herbs tailored specifically for women. They are formulated based on scientific evidence to help maintain energy levels, provide support during stress, assist with stamina and increase vitality. Basically, they provide the nutritional support women need to manage their busy, stressful lifestyles.
With just two weeks under my belt, my hair and nails are already growing like weeds. In fact, my nails use to bend and break whenever they got wet, but now they're so thick and strong water doesn't even make a dent. And because these vitamins provide such a good energy boost, I use them as a pre-supplement to give me energy during my morning workouts.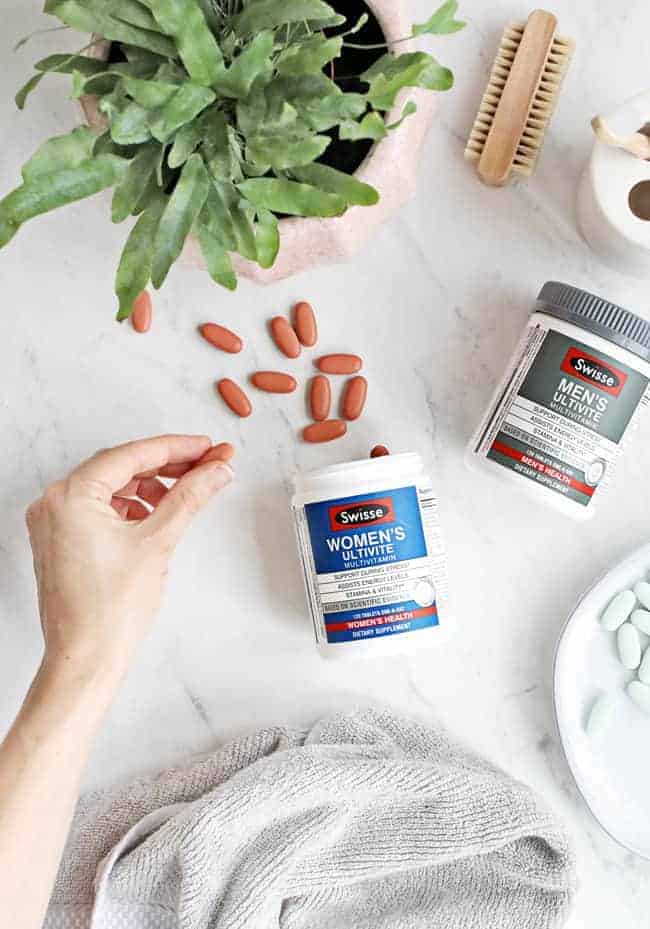 And for the men in your life, Swisse also makes a Men's Ultivite. The men's multivitamin contains 53 vitamins, minerals, antioxidants and herbs tailored for men to help maintain energy levels, metal alertness, and handle stress.
My husband, who never takes vitamins, has already noticed a huge improvement in his energy level. He swears by Swisse to help him get through his marathon training without getting winded and for helping to limit his coffee intake.
Here are some of the ingredients I love that make Swisse different from other brands:
Biotin
Biotin is one of my favorite vitamins because it works miracles on hair, skin and nails. It is said to help hair grow longer and fuller and make nails stronger.
Pantothenic Acid
This is a must for acne-prone skin. Pantothenic acid, also known as Vitamin B5, can help reduce oil production and inflammation of the skin, reducing the appearance of cystic acne.
Green Tea
Not only is green tea a natural energy booster, but it's also loaded with nutrients and antioxidants that help fight free radicals.
Astragulus Extract
Astragulus is a root well known for its adaptogenic properties – meaning it helps the body handle stress and ward off disease. It may also decrease the signs of aging by fighting free radicals and protecting the telomeres of cells.
Get $5 Off Your Swisse Order
Want to give these game-changing supplements a try? All new customers can click here to get $5 off their Swisse order of $20 or more at iHerb.
25