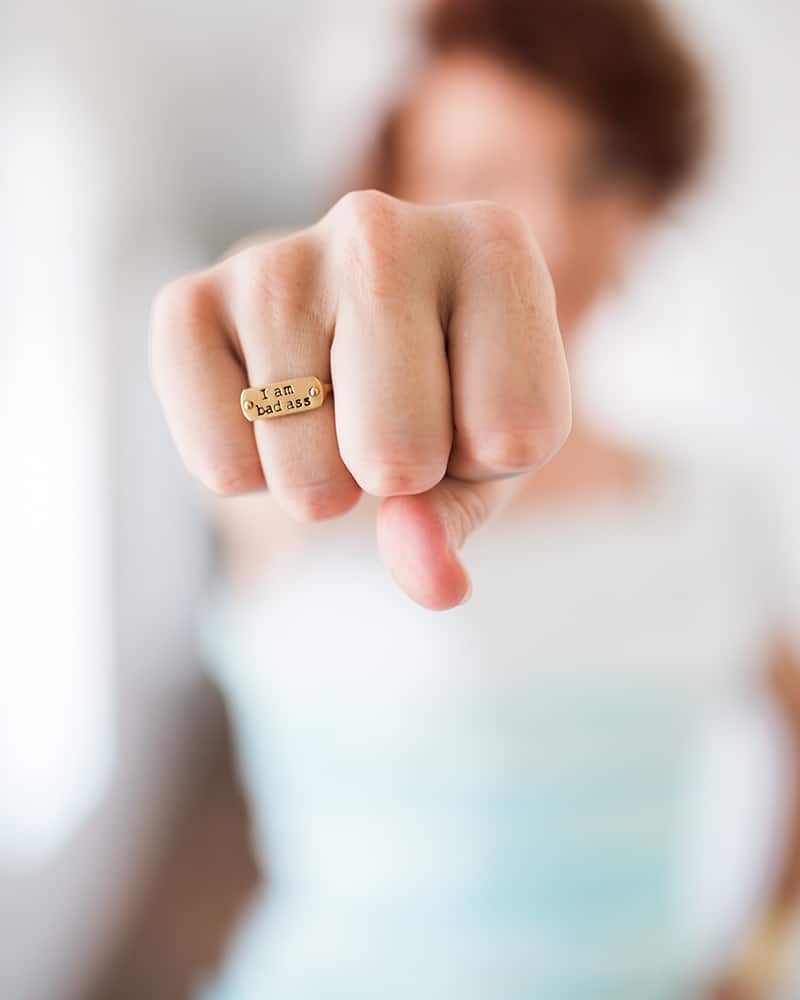 This year I depart from my mid-30s and enter my late 30s. Holy moly, that's throwing me for a loop! I have loved being in my 30s. There's been a lot of clarity that came from some pretty intense soul-searching I've done over the last few years, and especially the last 3-6 months. Since I started having children twelve years ago, I've struggled with intense anxiety and bouts of depression. It's a daily battle, to be sure. But it's a battle I'm not ready to stop fighting.
By nature, I'm a problem solver and I like to understand why things are the way they are. And that means getting to the bottom of my own issues and asking myself some tough questions.
I realized that my main issue is Perfectionism, and as an extension, I live in constant fear.
I'm not talking about fear of dying or anything like that. I'm talking about the little everyday kinds of fears that keep me from being productive and living my life to the fullest. The fear of the imperfections I see in myself. Things like being afraid of what other people will say if I do [blank]. Or if I want to create something, but I'm afraid it's not going to be good enough, or that I'm going to fail. So instead of putting myself out there and taking a risk, I become paralyzed by it, and do nothing instead.
While I'm definitely afraid of coming across as foolish or incompetent to other people, I realized that I'm most afraid of how I see myself or letting myself down. Ugh. That's a tough reality to swallow.
The other day I was listening to a talk Brené Brown gave a few years ago. A friend shared it with me. She's one of those friends who always seems to share the most upbeat, inspiring things just when you need it. And this talk of Brené Brown's was just the thing I needed to hear that day. It's called "Why Your Critics Aren't The Ones Who Count," or as she calls it, "The Sweaty Creative."
In a nutshell, the critics you have, whether real or perceived, should have no place in your life because they aren't in the thick of things doing the work with you. You can save a place for them in your audience, but you don't have to listen to them.
My toughest critic? That's definitely the one who lives inside me – my constant companion, my inner critic. It's not anyone else. Just me. And I don't have to listen!
The funny thing about most of my anxiety and fear is that it is almost always, completely unfounded. Logically I know no one is really waiting for me (or you) to stumble and fall. It's my inner critic – the nagging little voice in my head reminding me of all of my shortcomings and warning me that I could fail, that prevents me from doing things. The inner critic digs deep into that subset of fears only I know about and plays on them. Like when your eyes play tricks on you in the dark.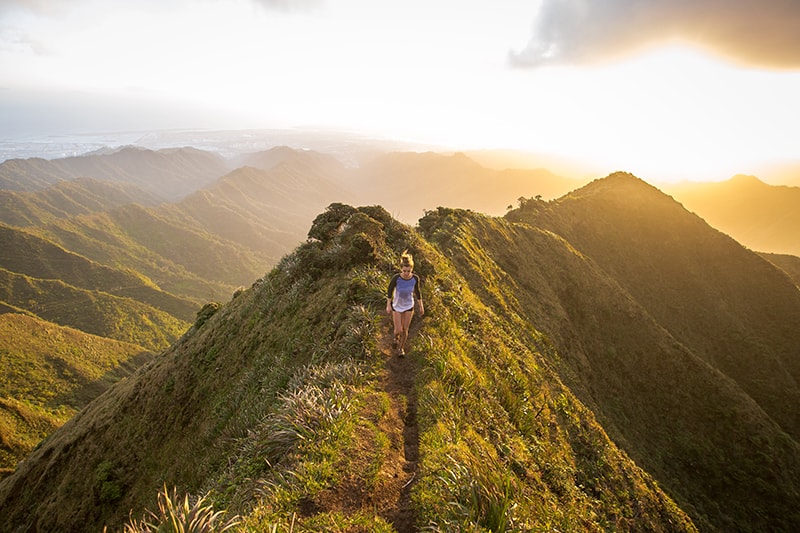 Realizing those things about my inner critic being the problem was kind of devastating…at first.
It's so much easier to blame other people or outside sources for X, Y, and Z than it is to face up to the truth that you are the one preventing progress and success. But on the flip side, it's also very freeing. It's practically impossible to change someone else, but it's completely possible to change ourselves. It just takes hard work. Sometimes it's painful. But it is always worth it. And sometimes all it takes is telling that inner critic to shut up.
I started asking myself these questions: What would you do if you didn't have to worry what anyone else (including the voice in your head) would say or think about it? What would you do if it didn't matter if you failed or succeeded? What if you just did it because you wanted to – because you enjoyed it?
The answers can be a bit scary too! If failure didn't matter, what would you do? What would you create? Where would you start? It's almost like those fun games about what you'd do if someone handed you a million dollars. When all restrictions are removed, you can be free to do just about anything. There's a lot of power in letting go of fear. And I've found that it's truly mind over matter. When your mind is in the right place, you can reach new heights. You can soar.
As a photographer, my inner critic often gets the best of me. It's hard not to compare my work with others' work and see only perfection and beauty all the while picking my own photos apart at every juncture. And it happens in aspects of my life, too, not just with photography.
Comparison is indeed the thief of joy, but it also steals progress. Comparing myself to others and consequently belittling myself, never ends well. I think it's safe to say we'd all be better off if we stopped listening to and trusting our inner critics, and take any criticism with a grain of salt. I don't know about you, but I would never, ever say the things I say to myself to anyone else. We would be better off finding a trusted friend who will listen, without interrupting, and give us the hard truth when needed, but also pick us up, dust us off, and cheer us on. Hopefully more of the latter.
But it all starts from within. Only we can muzzle our inner critics. And oh, how good it feels when to do it!
So what does that look like?
I practice a lot of cognitive behavioral therapy. In short, I talk to myself. A lot. I have to talk back to the ugly, inner critic when she's saying things that aren't constructive. (Sometimes an inner critic can be beneficial, but I find mine says far more damaging, hurtful things than helpful things!)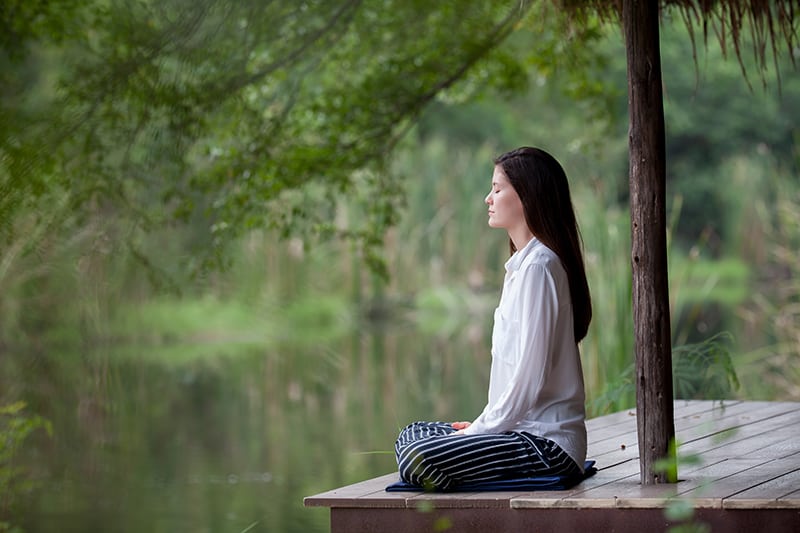 Here's what works for me:
Turn that inner critic into your inner champion.
For every negative thing that pops into my head about myself, I say 3-5 nice, helpful, encouraging, constructive things.
Example: I may make a mistake and say something wrong that ends up hurting someone's feelings. My inner critic immediately starts in on how embarrassed I should be and just rips me apart until I feel ashamed and mortified.
My inner champion, however, tells me that everyone makes mistakes. I wasn't trying to hurt anyone's feelings, and I'll know better for the next time I'm in that situation. And the best part – "just breathe in and out, and let it go." It works every time.
Write down a list of all the ugly things: the stress, the fears, the horrible things you're feeling. Then refute them.
Similar to overpowering the negative thoughts with positive ones, there's a certain power in seeing the good things written out. When I'm feeling stressed out and overwhelmed, I write it all down in a list, take a step away for a second, then revisit with a clear mind. I have an easier time writing my thoughts down, so this works for me. It can also help those hard things seem less devastating.
Find that trusted friend…and trust them!
As I mentioned above, choose someone who loves you no matter what and lets you get it all out without interrupting you, and gives you some objective, loving advice and/or criticism when needed. We truly are harder on ourselves than others are. It's important to be reminded of that.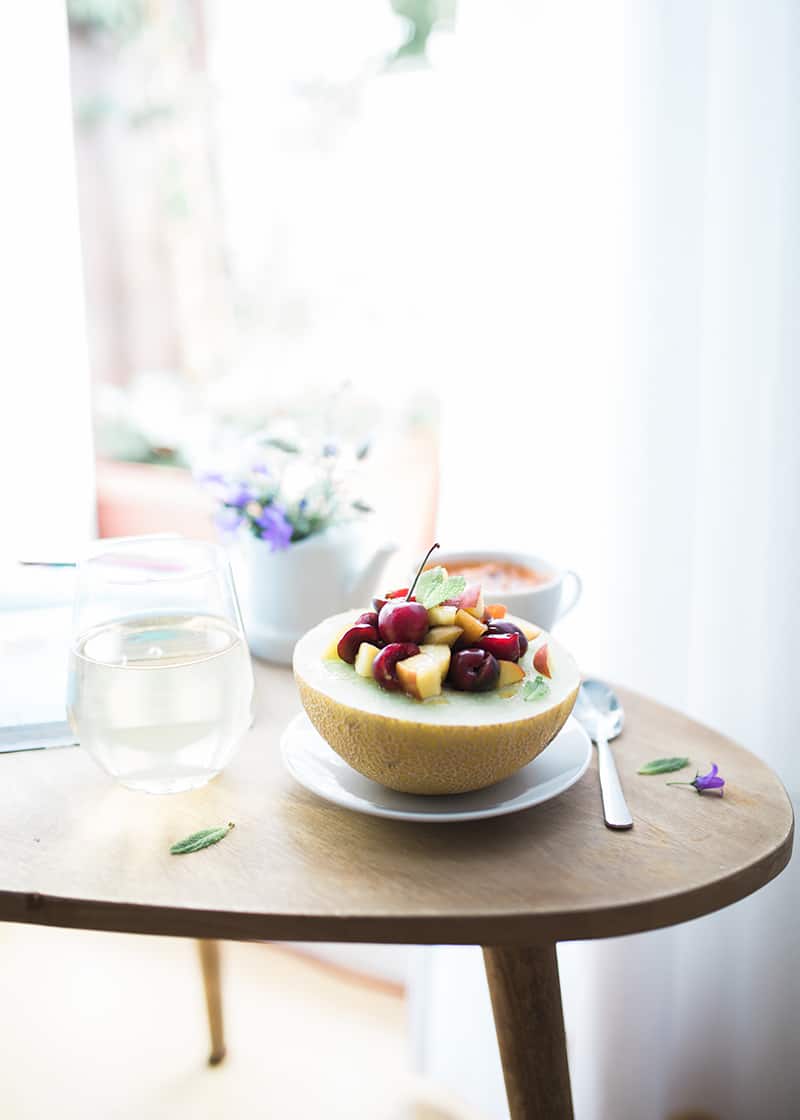 Exercise and eat healthy.
That may seem like a strange way to battle the inner critic, but I'm telling you that my physical and mental health are inextricably linked. I go to great lengths to eat a diet full of fruits and vegetables, probiotics, whole grains, and protein, and I stay physically active.
For me, one is not more important than the other; they balance each other out. If I go too long without exercise, it takes a toll on my mental health. I can feel my anxiety and depression creeping back in. If I'm not eating healthy, the same thing happens. Before too long, my inner critic starts to drown out everything else, and my inner champion starts to whisper. Likewise, if I'm not taking care of my mental health (letting my inner champ do the talking), it can affect me physically.
Engage in activities at least once a day that don't require active thinking.
Believe me when I tell you that washing dishes, walking my neighbor's dog, folding laundry, and organizing a closet or drawer does wonders for my psyche. Some people meditate, and I do household chores I've done a million times before and don't require much brain power. If anything, it's a little break for my mind and I can recharge as I let my thoughts wander to a happy place. No inner critics allowed.
Be kind to and care for yourself.
Some of the things above may already fall under self-care, but I'm talking about a more indulgent kind. Treat yourself better. Be kind to yourself. Give yourself a break. Treat yourself like you would treat your best friend who you love and adore.
And more than that, take yourself on a "date." Watch a favorite show with a bowl of popcorn (and chocolate, always chocolate). See a movie or get a coffee with a friend. Spend time doing things that are just for you. Get a massage or a pedicure. Pamper yourself a little – take a long, leisurely bath. Treat yourself to a face mask. Doing these little things will help squash the inner critic because as you love and care for yourself, you'll be kinder to yourself too. And slowly, the critic will disappear.
Photos by Brook Lark (top and bottom), Kalen Emsley, and Kosal Ley, respectively.
1