It's time for sundresses, skirts, and. . . .tank tops! Now that the warm weather has (finally) arrived, we're bound to show a little more skin. It's not about looking like a runway model, but many of us want to feel good about our bodies when we're in our summer wear. It all goes back to feeling good on the inside and radiating that energy on the outside.
But, unfortunately just shedding pounds doesn't mean toning your muscles. We all have areas on our bodies that may be harder to tone than others, and for a lot of us, it's the arms. For me, it's those dreaded triceps. You know, that flabby area that swings a little when you wave at someone? It seems like it's the stubbornest and most annoying area to tone.
5 Tank Top Arm Exercises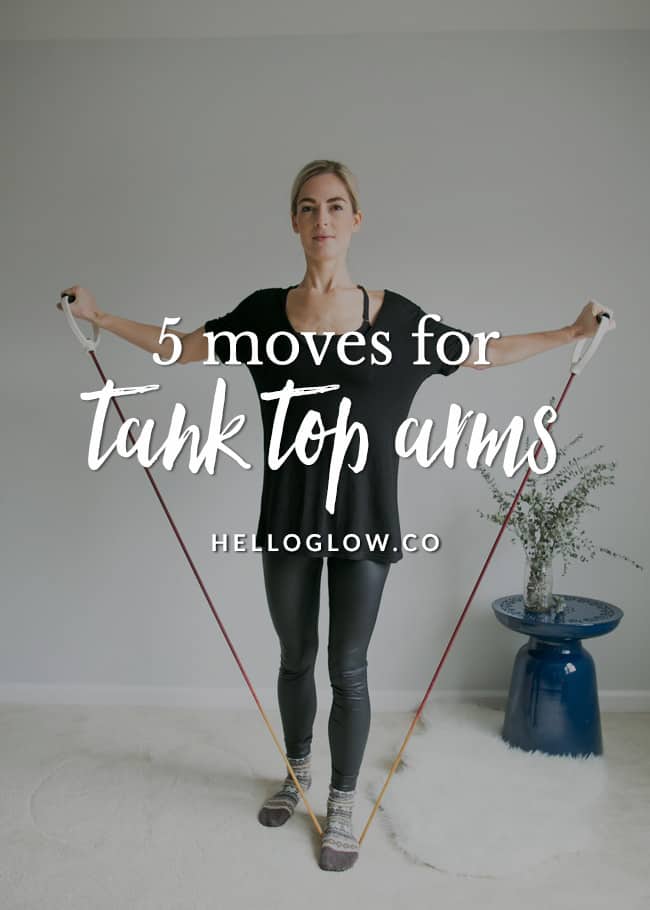 Here are some easy arm exercises using a resistance band and your own body weight from personal trainer Casey Derhak that will get you tank top ready in no time at all! Do each exercise for 30 seconds and repeat the series twice.
1. Band Bicep Curl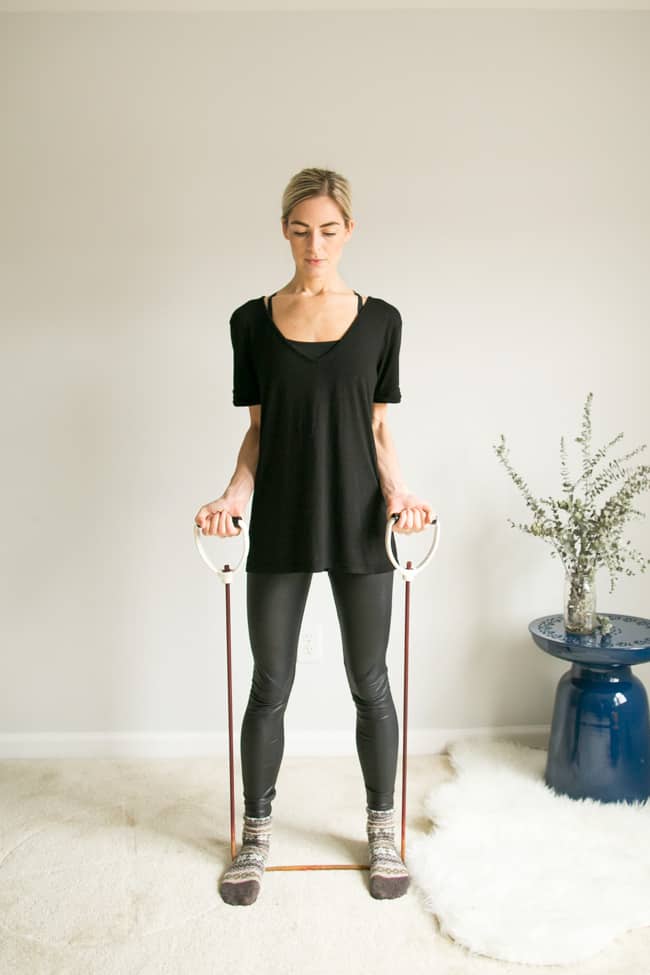 Relax shoulders. Feet shoulder width apart with body weight on band. Keep elbows close to body. Curl palms up.
2. Band Shoulder Press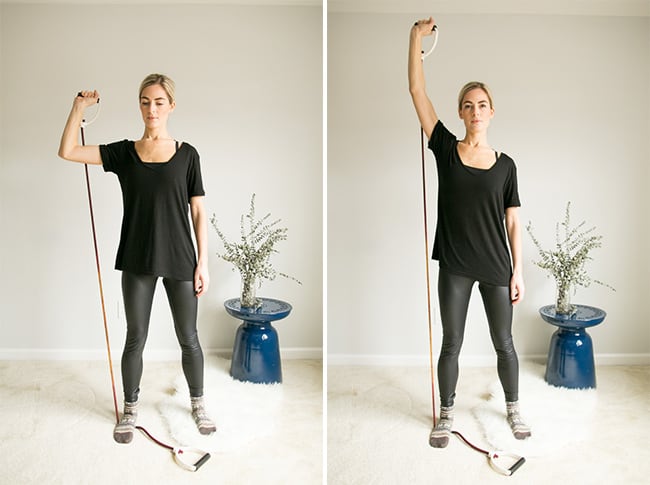 Stand on your band. Start wide and press up and in. Slow and controlled. Band stays behind arms during press.
3. Band Kickback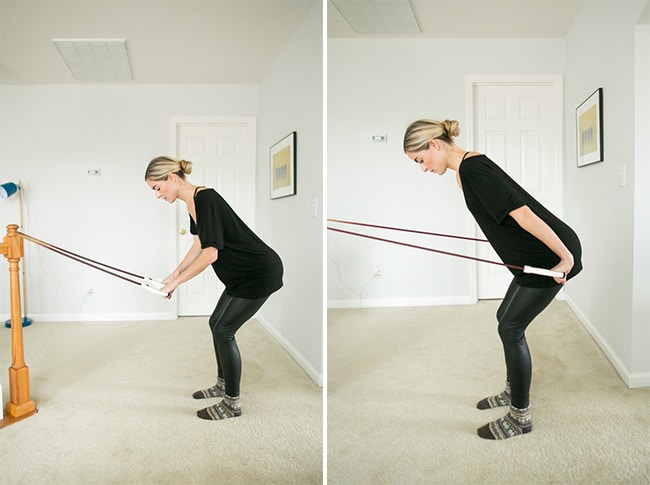 Hook your band on something secure. Drop your hips back into a half squat. Move your chest forward and tuck your elbows into the body. Extend back from the elbow squeezing the tricep on the extension.
4. Band Lat Raise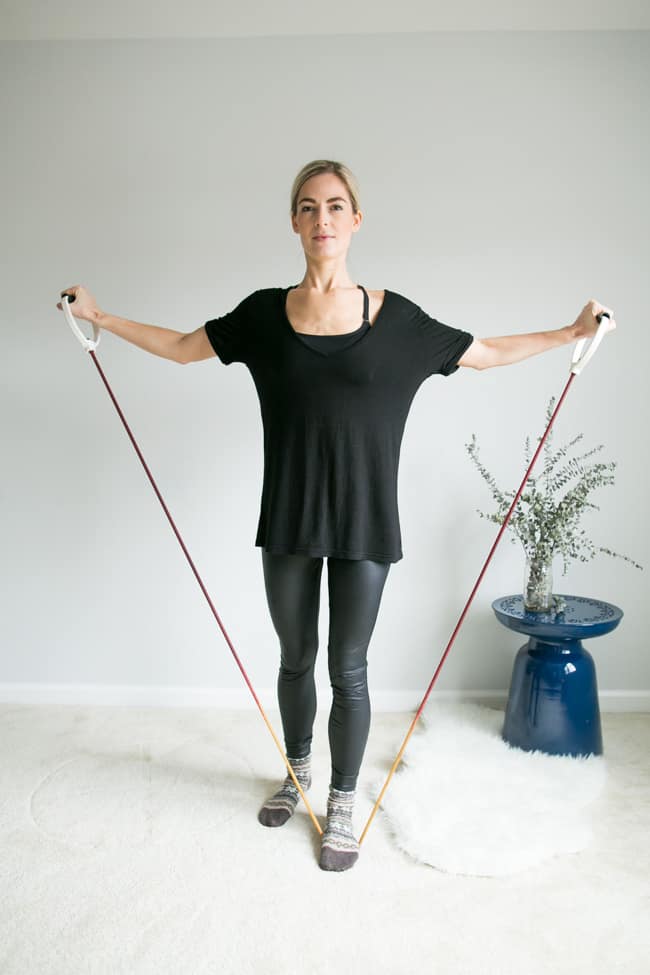 Put one or both feet on your band. Keep your chest up. With a light bend to the elbows, raise arms up, keep wrists strong. Raise laterally up to shoulder and down.
5. Plank Get Up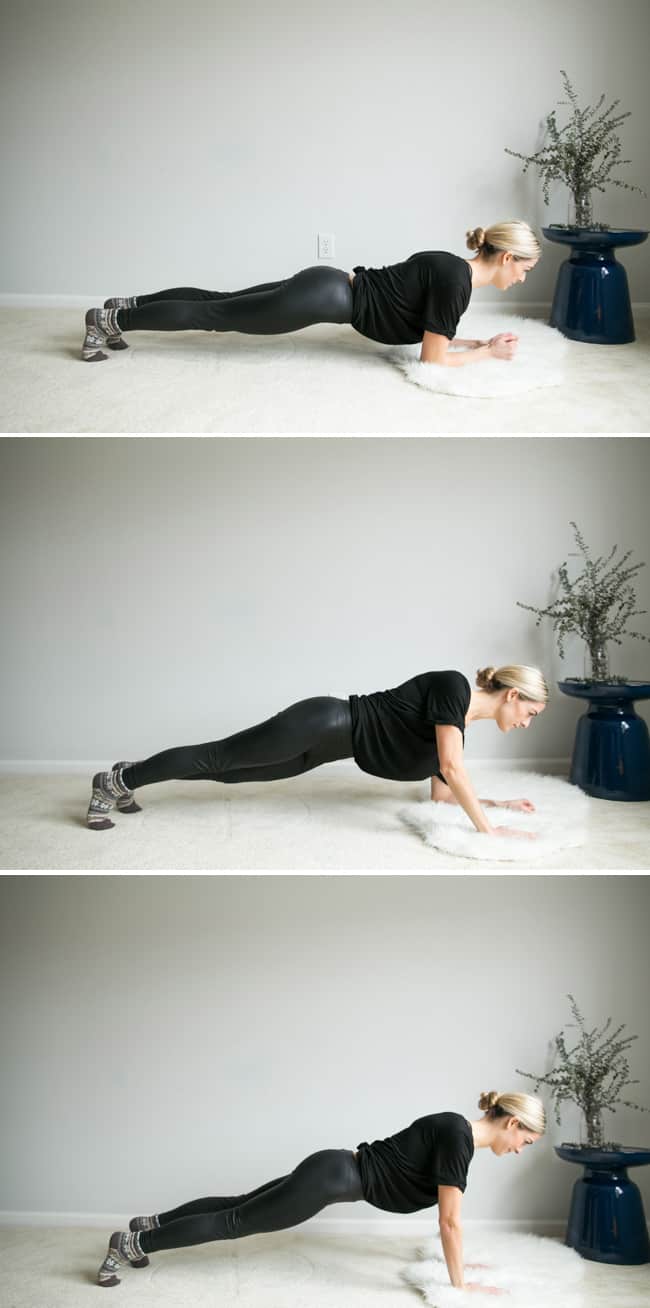 Great for the core muscles, but also really effective for the triceps. Start in a plank position and move weight from forearms/elbows to hands and then back down. Keep repeating the up and down motion. Keeping the elbows close to the body isolates them more than a standard push up.
Modeled by Britt Bremnes, Photos by Susan Hudson
25