This is a sponsored post written on behalf of Workman Publishing. All opinions are my own.
There was a time when I used to think that some people are just born creative—and I wasn't one of them. Despite taking an endless number of art classes, I just never quite had what it took (or so I told myself).
But somewhere along the way I realized that it was never about a lack of skill or passion, my stifled creativity was more about fear. Tapping into your innate creativity can be tough, especially in a society where perfectionism runs deep and the idea of failure is paralyzing. And as a struggling perfectionist myself, I never wanted to start a project or take up a new hobby if it meant I might fail.
Being creative often means silencing that voice in your head and putting in the hard work. But it's so, so important.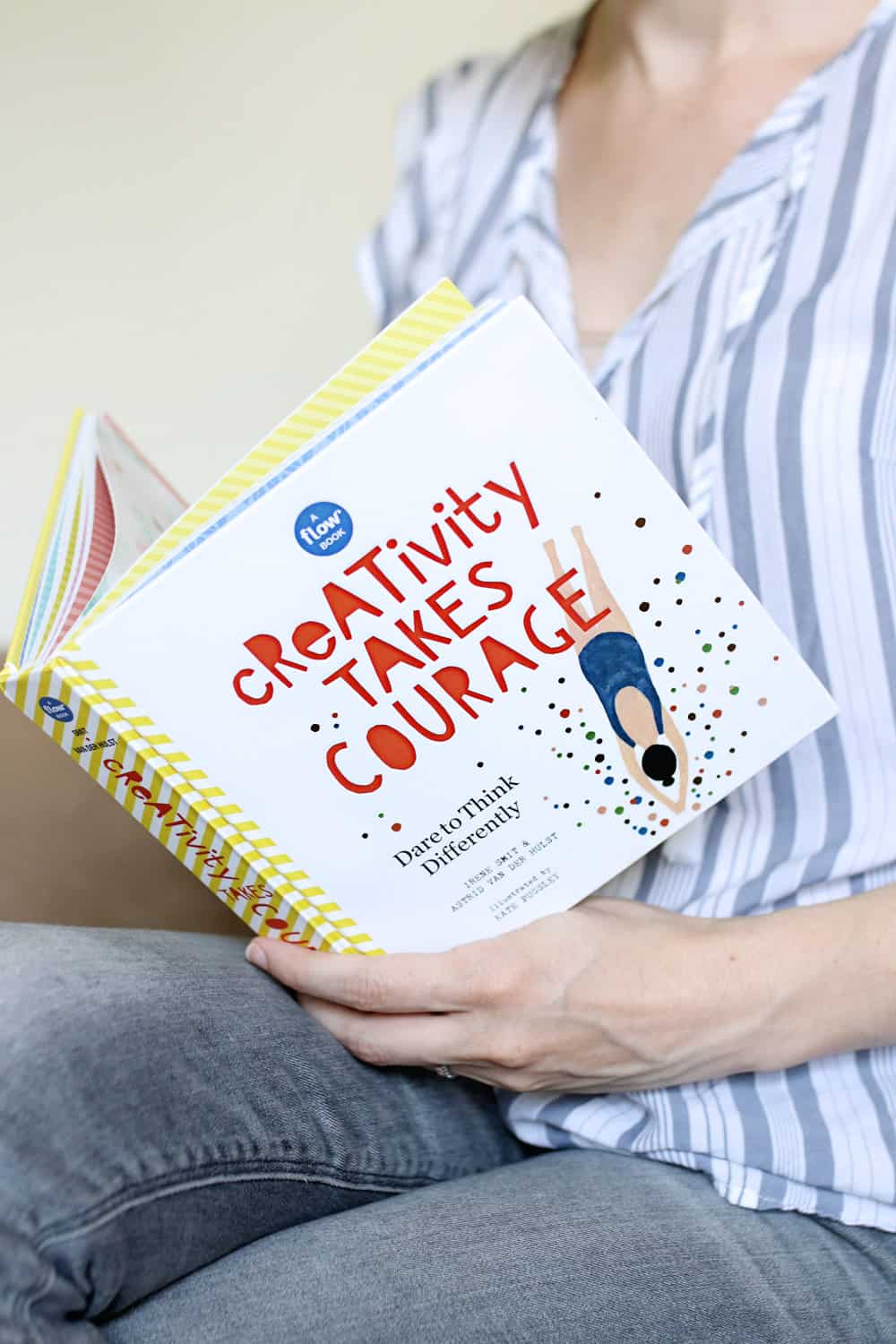 I won't bore you by listing all the ways creativity impacts our daily lives. But I think it is safe to say that without a little creativity we would all be mindless and numb, just walking aimlessly through life. And it isn't just for artists. Creativity benefits employees, business owners, wives, moms and friends alike. It's vital for making life interesting and your days a little brighter.
But here's the good news: creativity can be learned.
Sometimes all we need is a little help to get out of our rut and start exercising our artistic muscle. Irene Smit and Astrid Van Der Hulst, editors of Flow Magazine, are pros at helping us remember to slow down and get out of our comfort zones. In a time when other print media are focusing their energies on their digital properties, Flow magazine is fully embracing the physical qualities of paper and the formats and ways in which it can be delivered. And by partnering with Workman Publishing they have started expanding into books as well.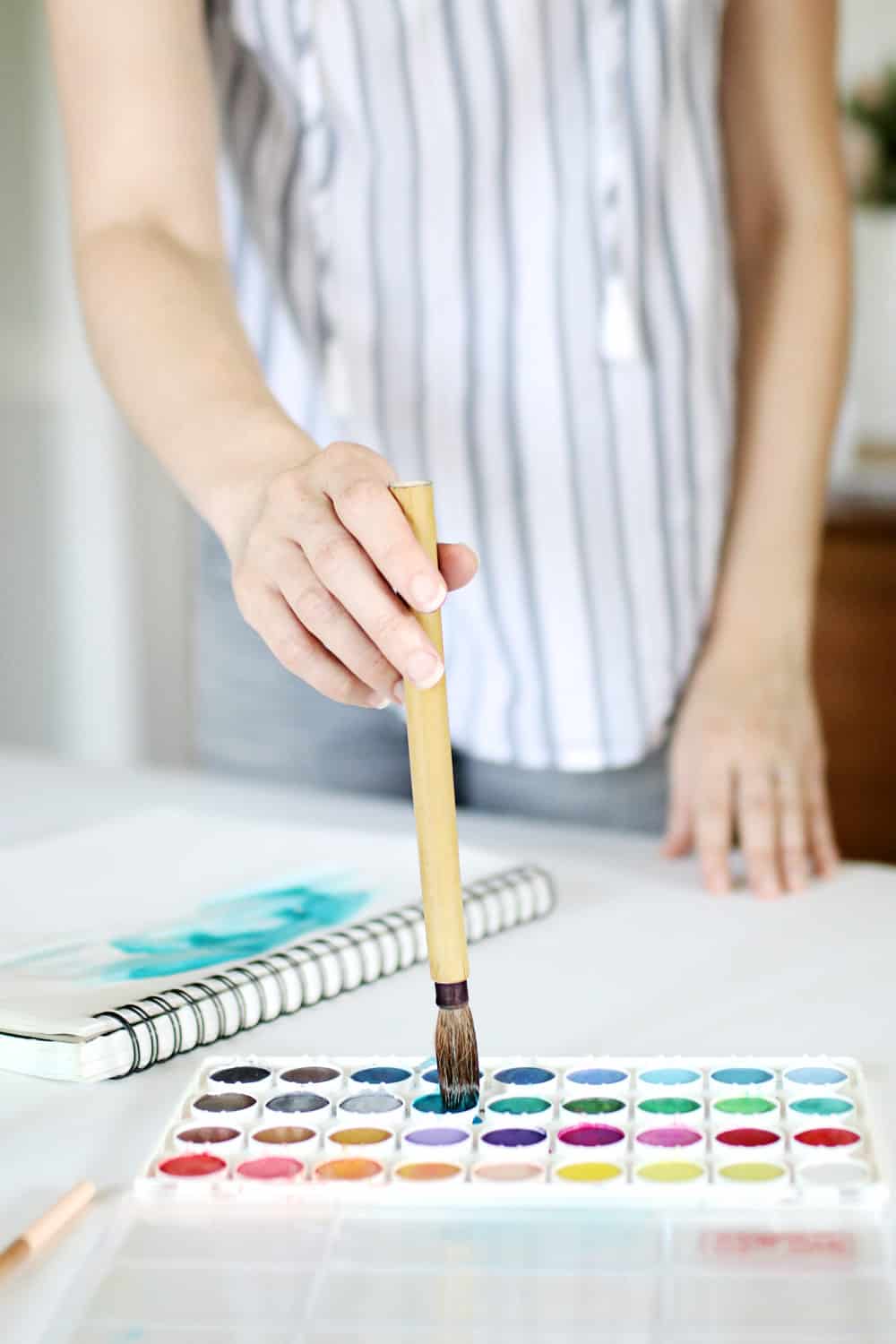 Their latest book Creativity Takes Courage is exactly what we all need to find the courage to create something new. It's packed with tips and inspiration as well as bound-in notebooks, stickers, post cards, coloring pages and other "goodies" to help spark your creativity.
Part hands-on guide, part inspirational book, Creativity Takes Courage leads you through a series of twelve "dares" intended to break you out of your usual habits and give you a fresh perspective. It literally inspires creativity with the help of prompts, tips, exercises and challenges designed to reintroduce you to your creative self.
If you're ready to tap into your own creativity, here are 5 ways to break out of your comfort zone and find the courage to be creative.
5 Ways to Tap Into Your Creativity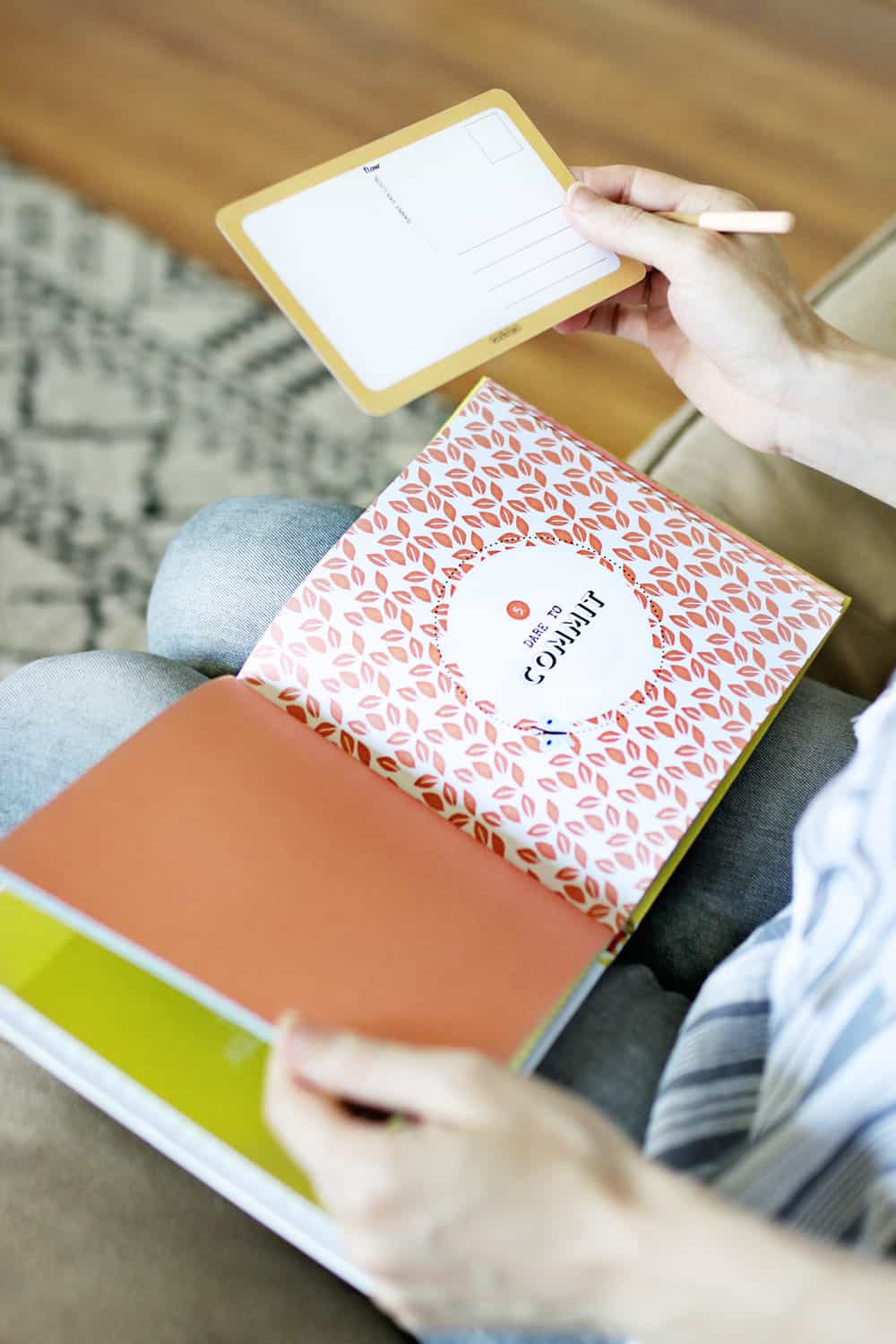 Practice Beginner's Mind
"Beginner's mind" is a term Buddhists use to describe a state of openness and zero expectations. With an open mind, it's easier to release self-doubt and tap into new ideas. But as we get older, it often gets harder and harder to remember what it was like to be a beginner. Thankfully, beginner's mind can be practiced.
When your routine starts to feel stale, try looking at the world around you differently. Go to a museum you've never been to, take up a new hobby like painting or photography, or taste an unfamiliar meal. Try it with an open mind and zero expectations as to how it will turn out.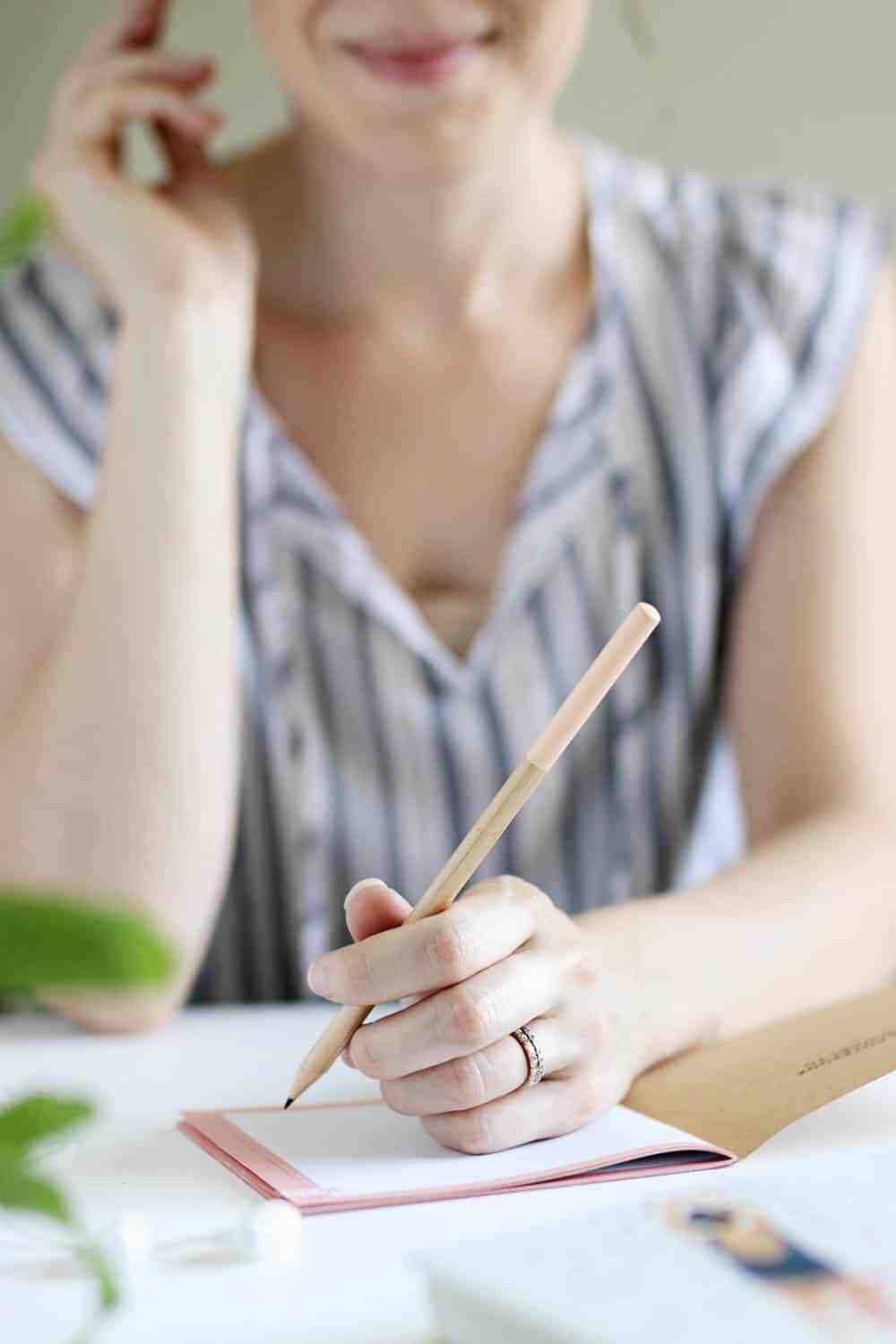 Complete a 365 Day Project
A 365 day project is an easy way to make sure you're practicing at least a little creativity every day. It can be as simple as photographing your breakfast every day or journaling for 5 minutes before bed. It's an easy way to commit to creativity without making it more difficult than it needs to be.
In the book you'll find a tear out daily project notebook to help you track your activities. With time, it'll serve as proof of your commitment and a reflection of just how far you've come.
Do a Digital Detox
Distraction is the enemy of creativity. You can't really create anything of value if you aren't able to concentrate all your attention on your work. Set aside a couple hours each day to completely unplug from your digital devices.
Turn off all notifications, set an autoresponder in your email and disconnect from social media. By being unavailable for a set number of hours each day, you can train your mind to focus on the task at hand instead of social media or your email inbox.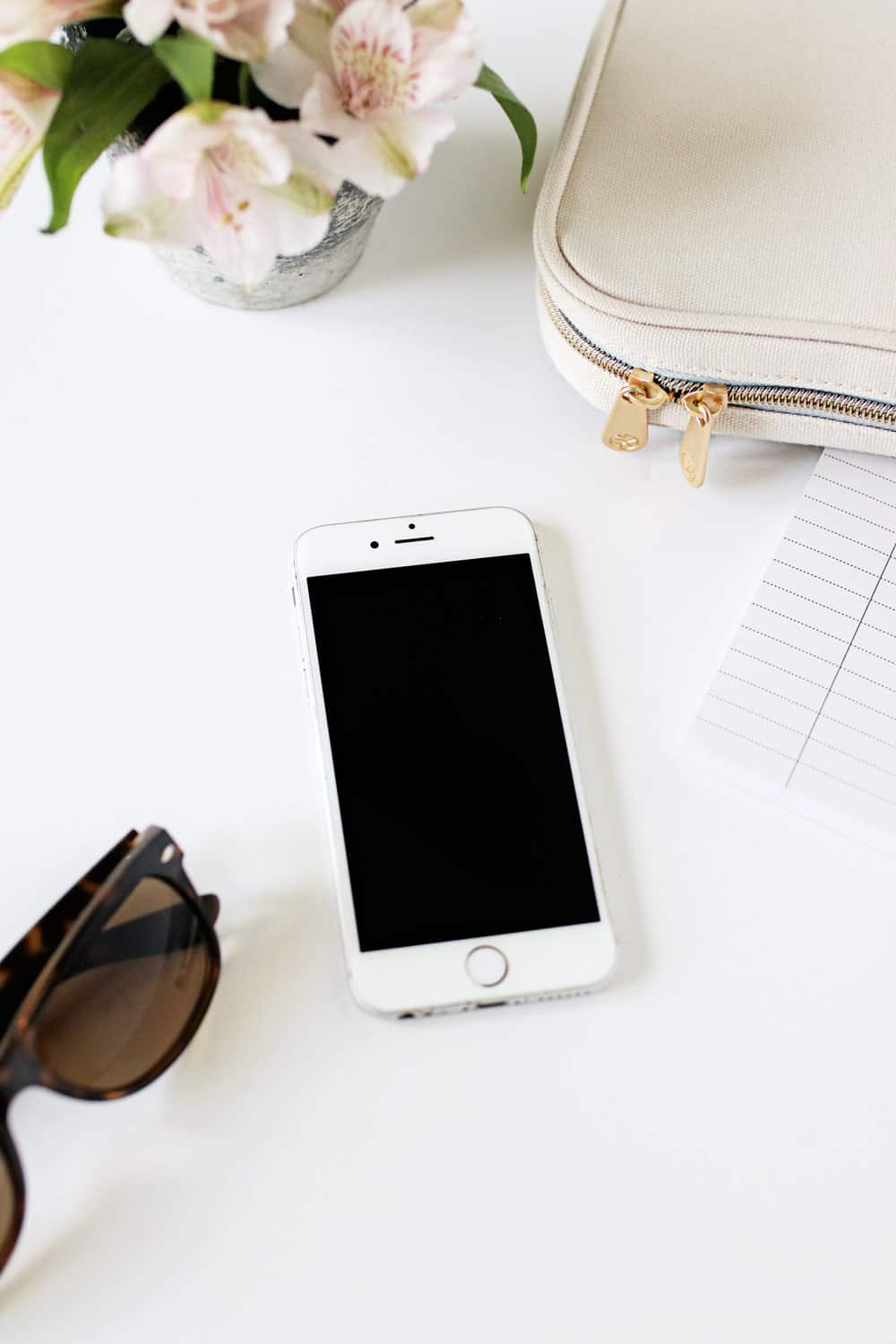 Get More Sleep
The benefits of getting enough sleep have been undervalued for far too long. Just think about it: after a good night's sleep, you're fresh, recharged, and a fully functioning human being (usually!). Not only that, but sleep actually boosts creativity.
You can improve both the quantity and quality of your sleep by making sleep a priority and practicing good sleep habits, like sticking to a sleep schedule, exercising regularly and avoiding naps.
Zone Out
Stopping your thoughts and simply zoning out is a great way to overcome creativity paralysis. One of my favorite ways to do this is with coloring. Coloring helps your brain enter meditative state, lowers stress and anxiety and helps you achieve mindfulness.  It's also a highly creative distraction that's satisfyingly productive.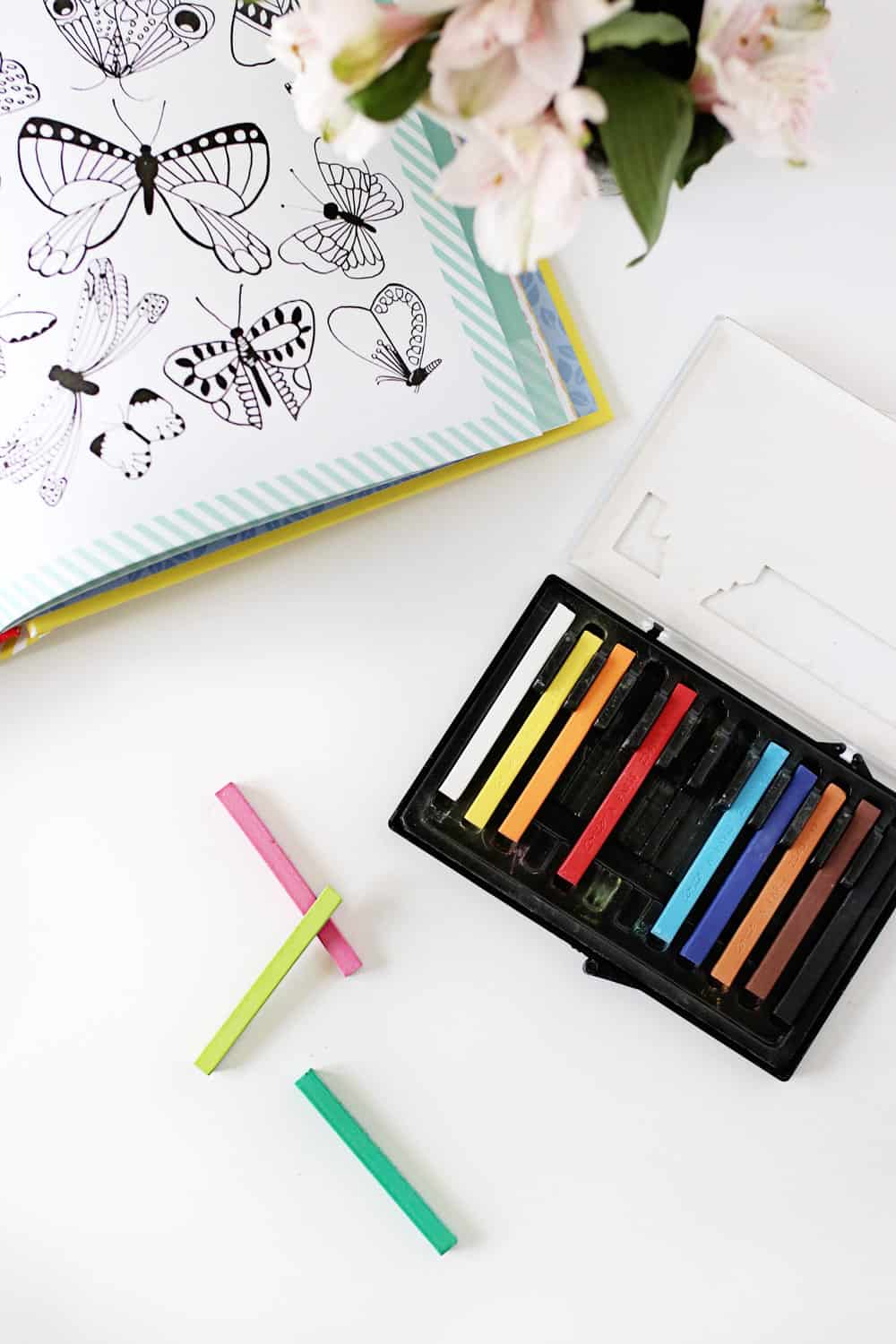 Creativity Takes Courage goes on sale August 21, 2018 and retails for $21.95, available wherever books are sold.
12