Please tell me I'm not the only one who got carried away with Target Missoni purchases? By the time I got around to shopping, my regular store was picked clean. I had a funny conversation with a gal who admitted she was selling stuff on eBay and she told me where to go if I still wanted to find a few things.
The thrill of the hunt took over! I did the only rational thing and packed up the kids for a trip around the city. We got royally lost, of course.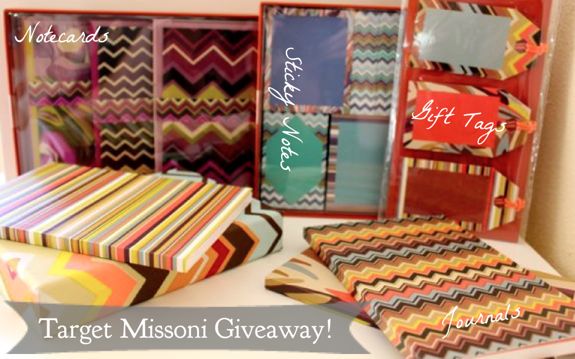 I got a couple of cute things for myself – a serving tray, a pair of flats, a skirt for Caroline – but I couldn't resist these fun office supplies. And to thank all of my awesome readers who make this blogging thing so much fun, I'm giving them away!
Everything is in the original packaging and never opened (which made it really hard to photograph!).
What's included:
3 mini journals. Cost $7.99. Going for $15 – $22 on eBay.
12 blank notecards. Cost 6.99. Going for $10 – $20 on eBay.
6 pads of sticky notes. Cost $6.99. Going for $13 – $20 on eBay.
3 gift tags. Cost $2.99. Going for $2 – $10 on eBay.
So this is a $40 – $72 value! :)
These journals are my fave. They are just the right size to tuck in a purse.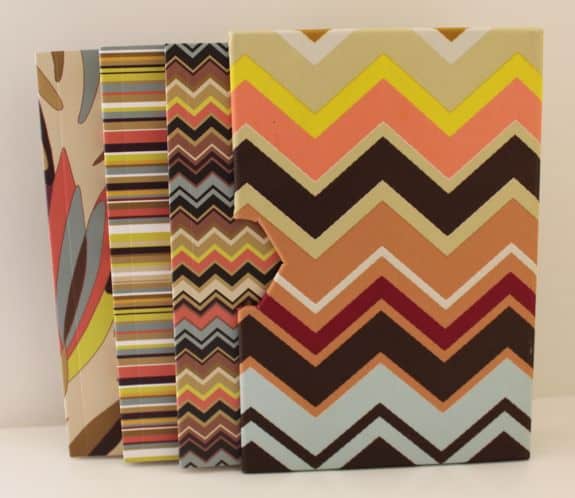 In order to win you must:
Follow Hello Glow via GFC (publicly please) or RSS. Leave me a comment & let me know if you bought anything at Target!
You can also get extra entries if you:
Follow Hello Glow on Facebook
Follow HH on Twitter
Blog, post on your Facebook page or tweet about this giveaway. Tag your tweet with @henryhappened so I can track it
Example tweet: I just entered the Target Missoni giveaway at @henryhappened https://helloglow.co/target-missoni-giveaway.html
Giveaway ends Tuesday, October 11 at 11:59PM and the winner will be announced on Facebook. Good luck!
0