This post is sponsored by Traditional Medicinals. All opinions are my own.
Detoxification and digestion go hand-in-hand. Most of us think of the liver and kidneys when we think of a detox, but the intestines are actually one of the body's main elimination pathways. If digestion is difficult, we may have a harder time processing waste and impurities. And since organs like the liver, gallbladder and pancreas also work in tandem with the stomach and intestines during digestion, fully functioning detoxification pathways help support healthy digestion.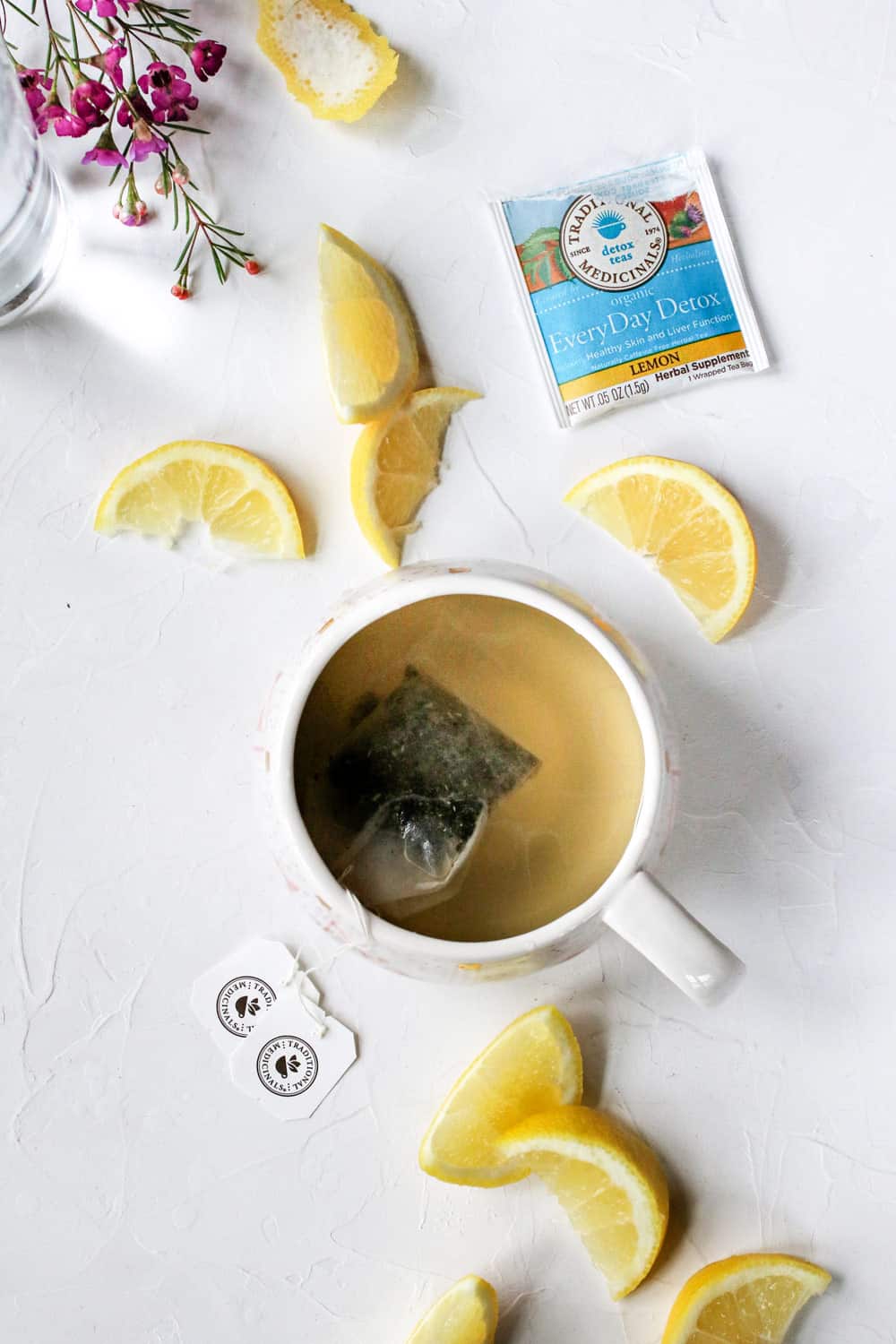 While there are many different ways of approaching digestive dysfunction, herbs are one of my favorite ways to support myself. By choosing one or two medicinal herbs (in forms, like tea) and infusing them into your day, you can reap the health benefits of the active herbal compounds.
Traditional Medicinals has a wide range of tea blends geared toward supporting the liver, kidneys and digestive tract. Their staff herbalists have developed blends to support a variety of benefits, such as Lemon Balm for relieving nervous tension and supporting digestion, and Roasted Dandelion Root to aid the body in digesting fats.* And adding just one cup to your daily routine can do wonders for healthy detoxification and digestive support.
Here are 4 of our favorite tea blends for detox and digestion support.
4 Best Teas for Detox and Digestion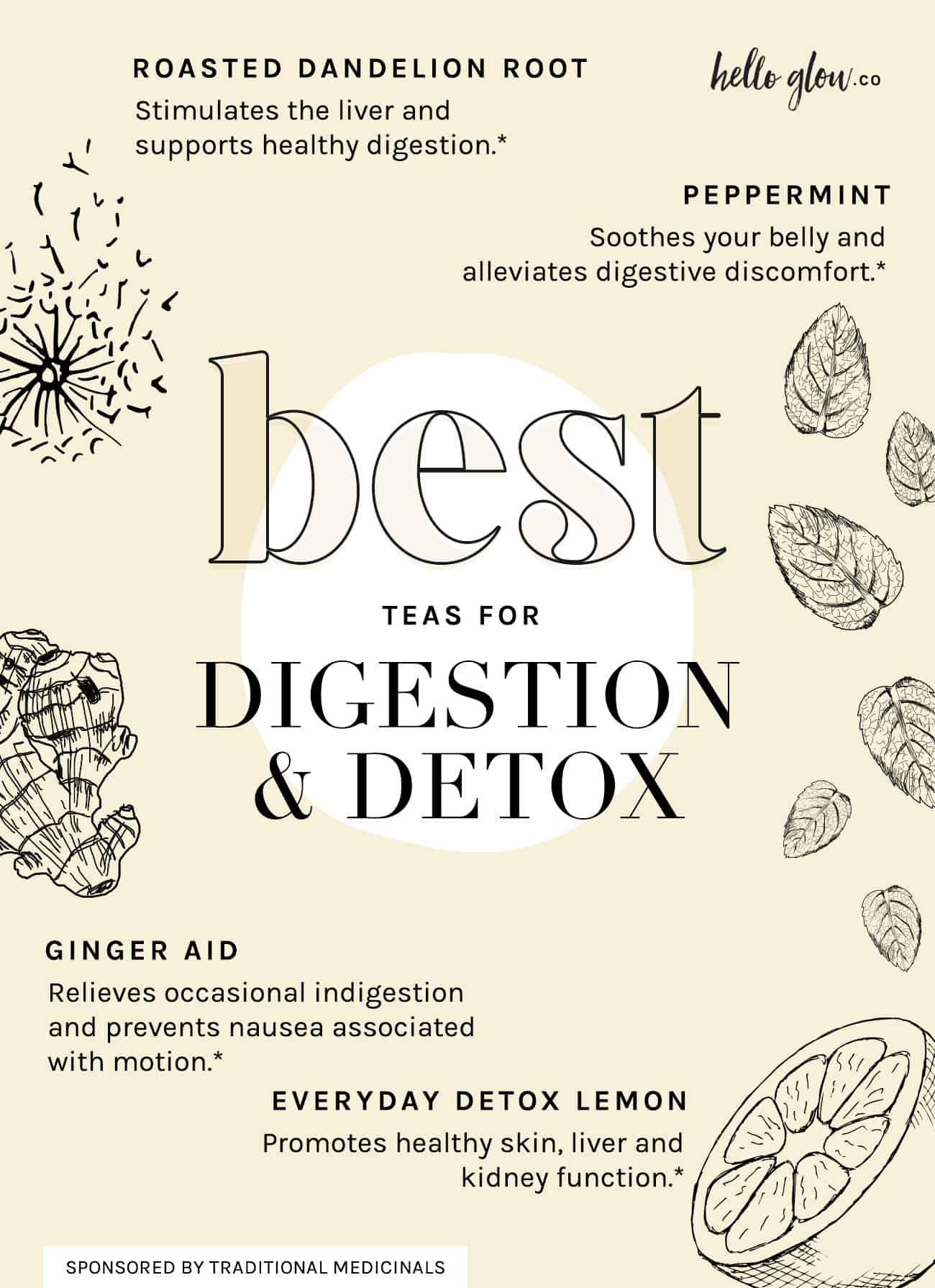 Most people think of dandelion as a common weed, but thanks to its slightly bitter taste dandelion root is often used to stimulate the liver and support healthy digestion.* Roasted Dandelion Root tea has a pleasantly roasted flavor with just a hint of bitterness at the tail end (which I love), and it is this bitter taste that stimulates digestive juice and bile production which helps break down rich foods and complex fibers.
Like you might expect, peppermint is a refreshing, minty tea that's rich in essential oils. It makes a great post-meal tea since it helps soothe your belly and alleviate digestive discomfort.* And the slightly sweet taste of peppermint makes the tea a perfect way to finish off a meal.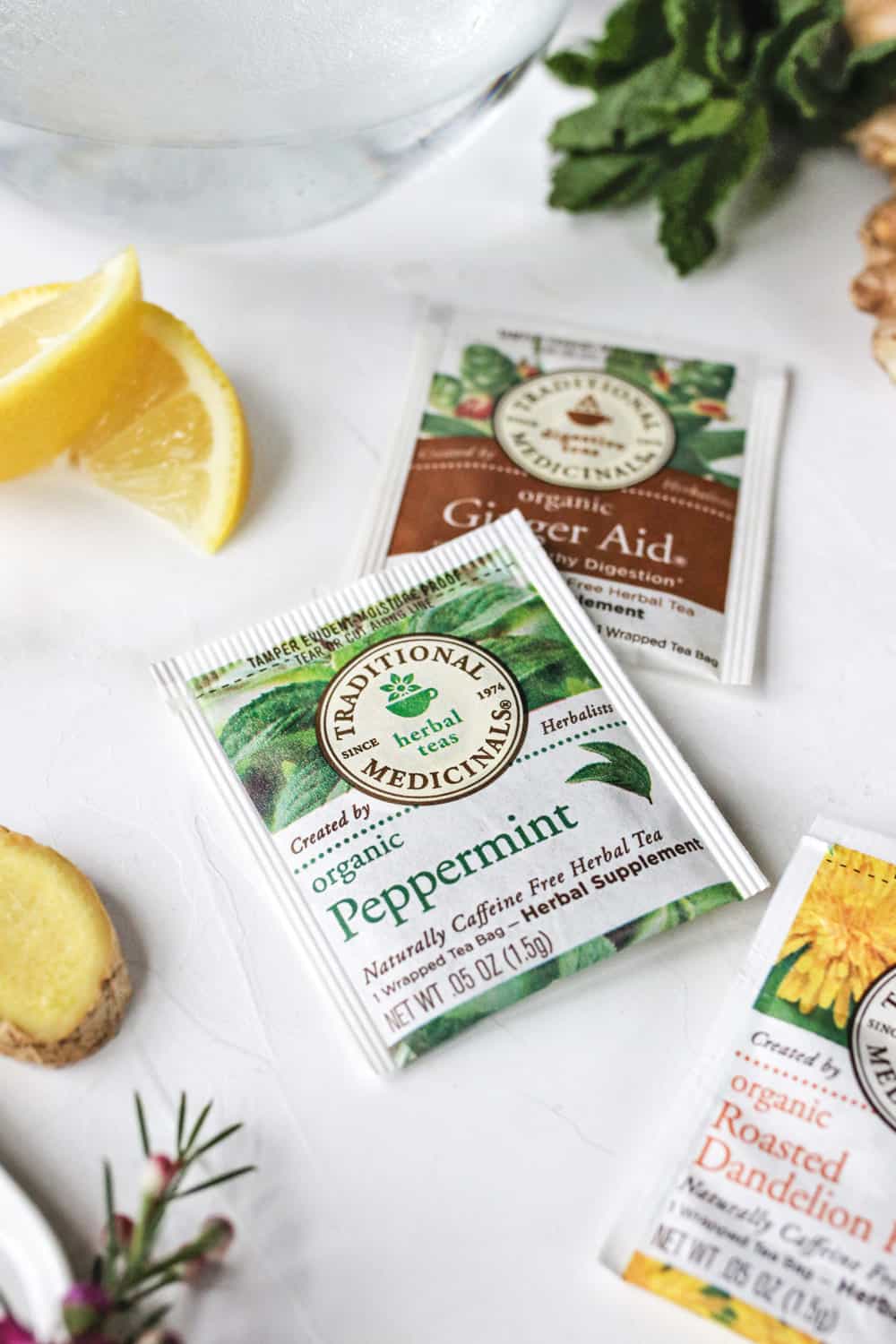 This blend uses burdock to support the skin, dandelion to support the liver, nettles to support the kidneys, and cleavers for kidneys and lymph system support. By helping the liver break down fats during digestion and by promoting flushing of the kidneys, this tea gently supports the body's ability to carry away any waste.* It has a light and lemony taste that is perfect for enjoying throughout the day.
Ginger has been celebrated for millennia thanks to plant compounds which help calm digestive discomfort. Traditional Medicinals Ginger Aid is blended with blackberry leaf and lemon myrtle, making it a perfect after-meal tea or an ideal travel companion when you're on the go. Sip it to relieve occasional indigestion or prevent nausea associated with motion.*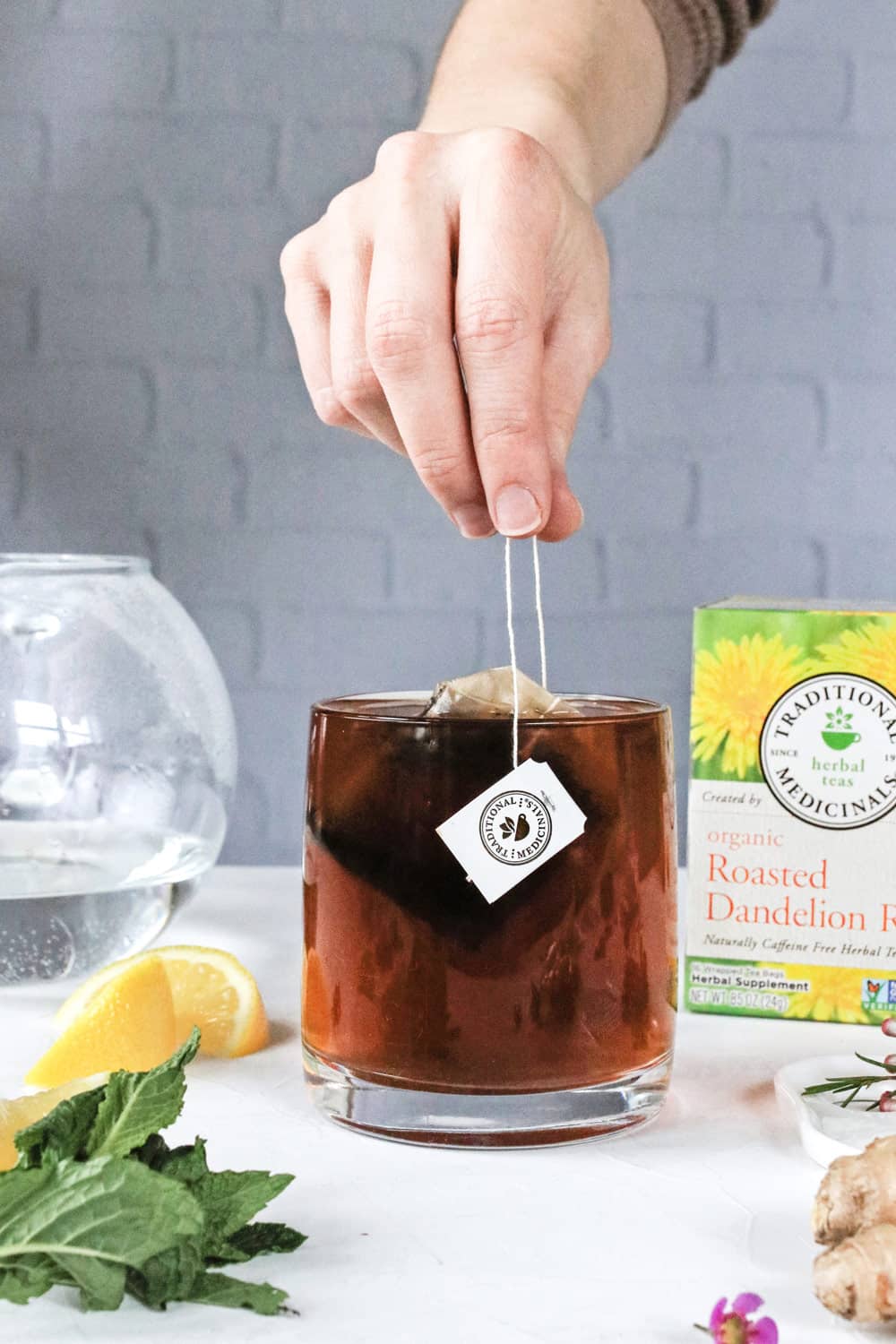 *These statements have not been evaluated by the Food and Drug Administration. This product is not intended to diagnose, treat, cure or prevent any disease.
62