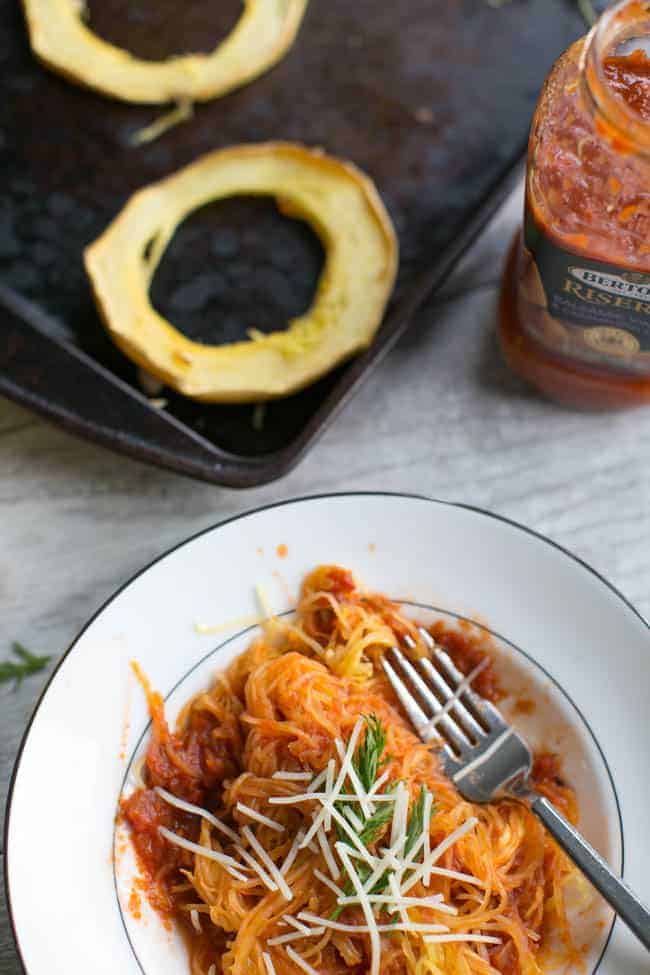 When life gets hectic, eating right is one of the first things I forget. But scarfing down a bar in the car does not count as a meal! Lately, I'm been forcing myself and my kids to sit down at the table for each meal, no phone, TV or magazine distractions allowed. And it's harder than I thought it would be! After about two minutes I'm twitching to check my phone. But that's okay, because I know the discomfort will diminish, and I would much rather enjoy dinner with three rambunctious kiddos than check Instagram. We're starting traditions that will last a lifetime.
And spaghetti is a hearty, satisfying, easy dish that my kids love. We've given it a healthy makeover with spaghetti squash instead of pasta and a hearty helping of Bertolli® Riserva Balsamic Vinegar & Caramelized Onions. Wondering how to roast a spaghetti squash? Check out this simple method that creates perfect long noodles!
The Best Way To Roast Spaghetti Squash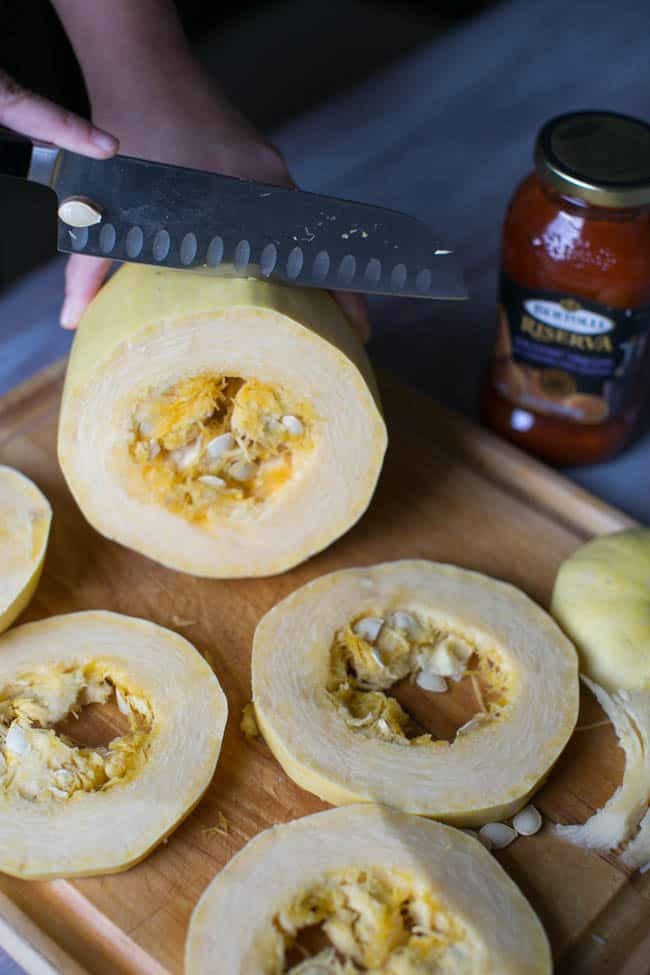 Cut the squash into roughly 1/2-inch slices and cut out the center seeds. Roast on a baking sheet for 30-40 minutes at 400 degrees.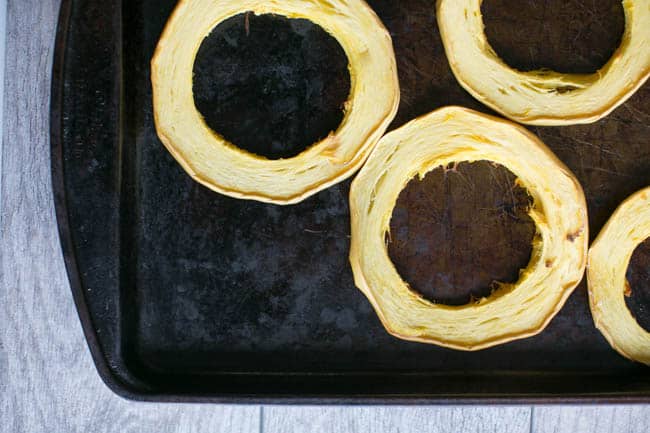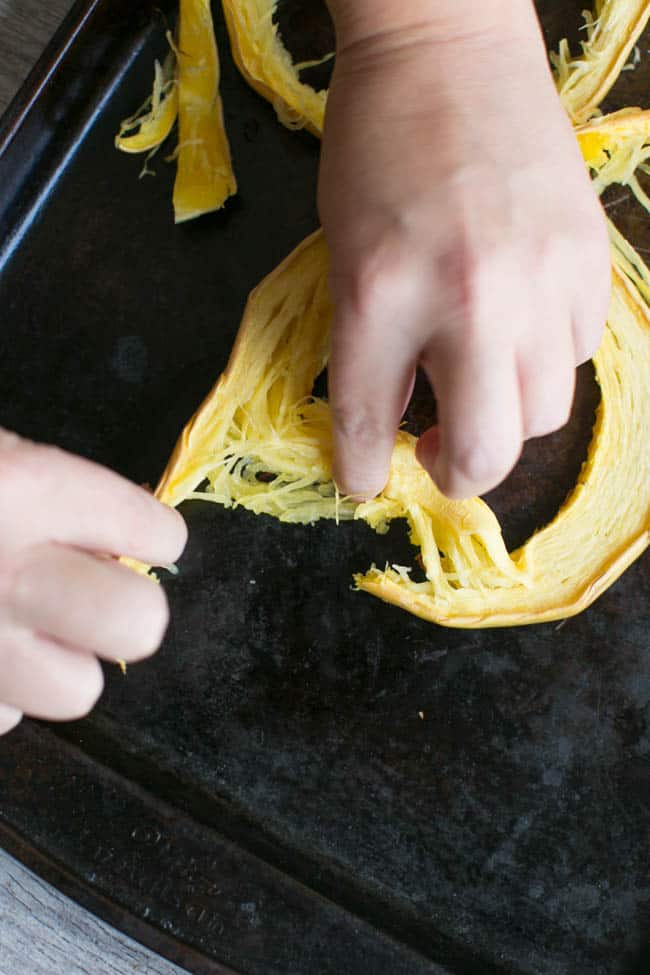 After roasting, peel the outside skin off for long spaghetti noodles. Top with Bertolli® Riserva sauce and a sprinkling of parmesan and dinner is done!
Visit Viva Bertolli for a $1.50 coupon for Bertolli® pasta sauce and over 100 authentic Italian tips which are cornerstones of many Italian traditions that we enjoy today.
a Rafflecopter giveaway
//widget-prime.rafflecopter.com/launch.js
1