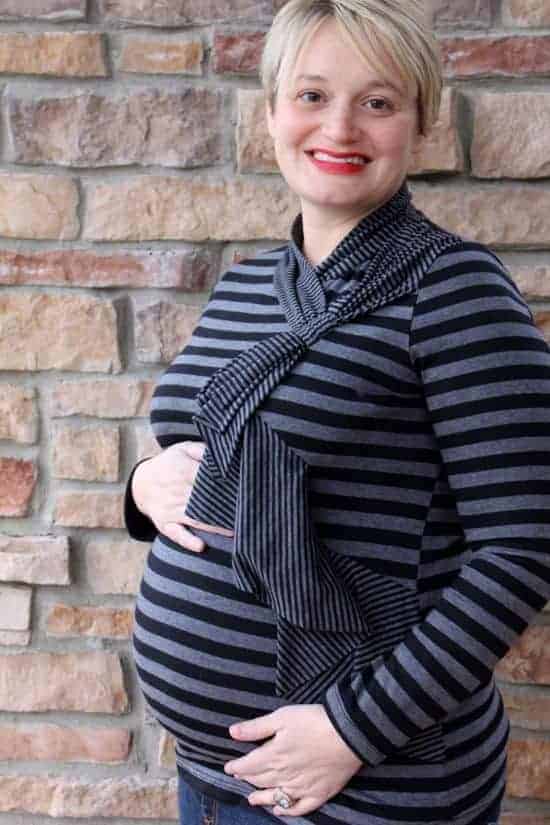 Since I am officially 24 weeks today I thought I'd share a photo of the bump.
(just in case you thought I was making this baby thing up to justify being a blogging slacker! Still trying to get back into the rhythm….)
Holy cow, being pregnant a third time is waaay different. I think I started wearing maternity clothes the minute I found out I was pregnant.  This time around nothing fits right, my pants won't stay up, and I'm still convinced I'm having twins.
Did I mention that I gave away all of my old maternity clothes three days before I found out I was pregnant? Literally. No joke.
0