By now, you probably know cooking your own meals is much healthier than eating out. There's just too much stuff that restaurants put in their dishes we don't know about! So step one to a healthy diet is knowing that you should cook yourself.
Unfortunately, even when we know this, we have excuses at the ready — I don't have time to go grocery shopping, I don't have time to cook complex recipes, it's raining outside, etc. But, what would you say if we told you that each of your meals could be cooked in under 30 minutes?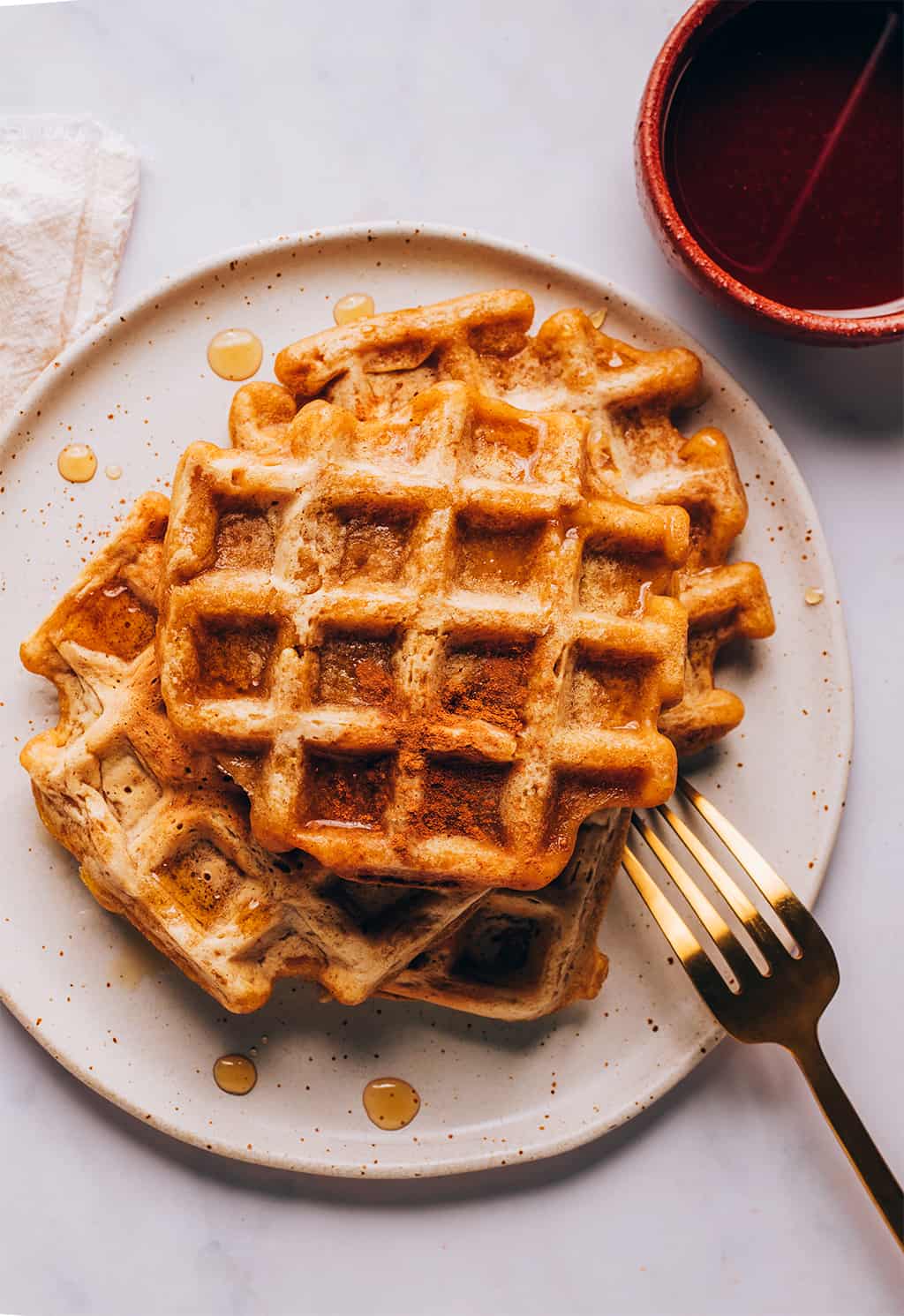 Filled with 175 mouthwatering meals, The DASH Diet 30-Minute Cookbook won't leave you feeling deprived – of taste or time. Packed with flavorful, easy-to-make recipes, this cookbook shows you how to create dozens of DASH diet–approved meals in just 30 minutes.
Featuring step-by-step instructions and a variety of cuisines to choose from, each page is bursting with tantalizing plates like: Brown Sugar Cinnamon Oatmeal, Stovetop Barbecued Chicken Bites, Quick and Easy Shepherd's Pie, Mushroom and Eggplant Curry, and Peanut Butter Chocolate Chip Blondies.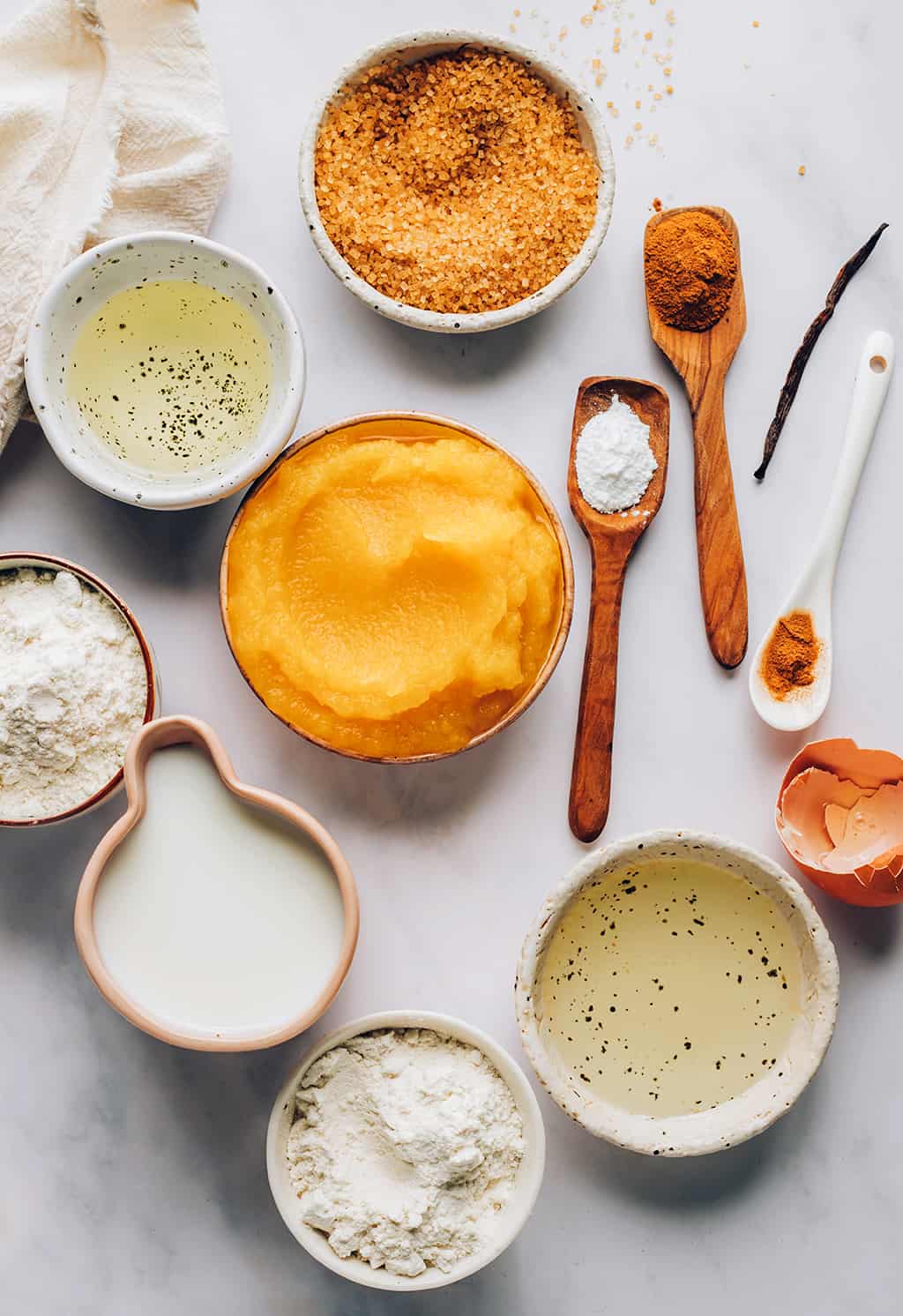 Author Christy Ellingsworth is a food writer, recipe creator, and founder of The Daily Dish, a food blog that provides low-sodium, heart-healthy recipes to thousands of daily readers. She was kind enough to share a recipe with Hello Glow readers, just to give you a glimpse of what the book is all about – pumpkin waffles!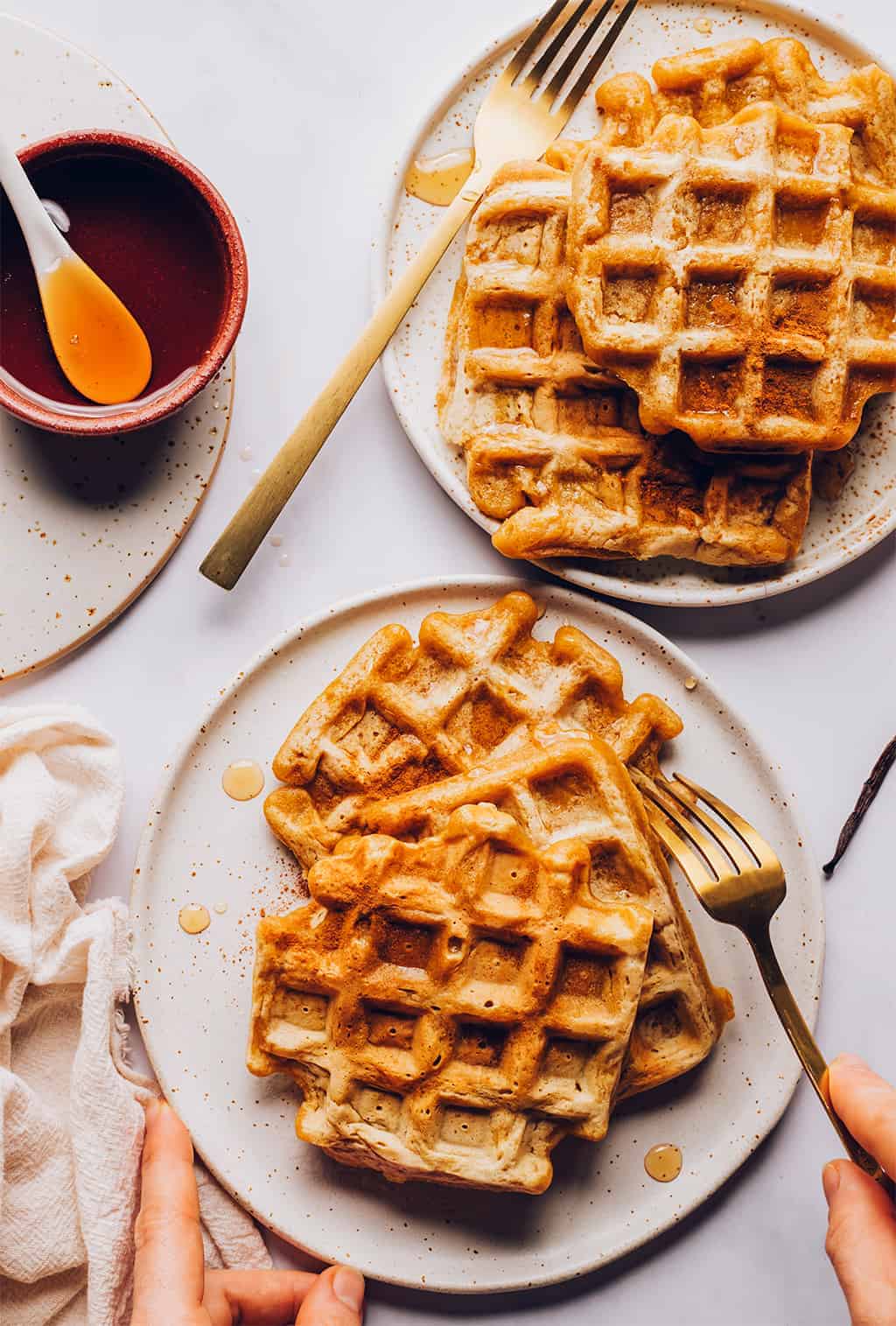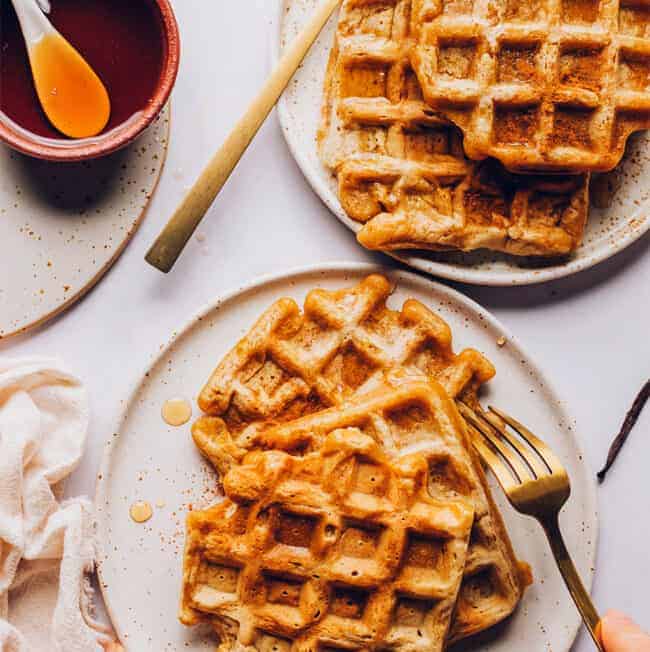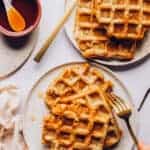 Print Recipe
Pumpkin Waffles
Equipment
Waffle iron

Large mixing bowl
Ingredients
1

Cup

Pumpkin Puree

1

Cup

White Whole-Wheat Flour

1/2

Cup

Unbleached All-Purpose Flour

1/3

Cup

Brown Sugar

1 1/2

Cups

Low-Fat Milk

1

egg white

1

tablespoon

canola oil

1

tablespoon

sodium-free baking powder

1

tablespoon

pure vanilla extract

2

teaspoons

ground cinnamon

¼

teaspoon

ground allspice

¼

teaspoon

ground ginger
Instructions
Spray waffle iron lightly with oil and preheat. Measure all ingredients into a large mixing bowl and beat until smooth.

Ladle batter onto hot surface of waffle iron, being careful to avoid the edges (batter will spread once appliance is closed). as necessary. Serve immediately.

Close waffle iron and bake until golden brown, roughly 4–5 minutes. Remove baked waffle from iron and repeat process with remaining batter, re-oiling waffle iron
Notes
Everything's better with pumpkin! This low-fat breakfast is packed with healthy whole grains and vitamin A. Top waffles with pure maple syrup for the ultimate taste of fall in New England, any time of year. No carving necessary.
Store leftovers in the refrigerator for up to 3-4 days.
Nutrition
Serving:
1
Waffle
|
Calories:
219
kcal
|
Carbohydrates:
41
g
|
Protein:
7
g
|
Fat:
3
g
|
Sodium:
43
mg
|
Sugar:
16
g
Excerpted from The DASH Diet 30-Minute Cookbook: 175 Quick and Easy Recipes to Help You Lower Your Blood Pressure and Lose Weight by Christy Ellingsworth. Copyright © 2015 F+W Media, Inc. Used by permission of the publisher. All rights reserved.
Photos by Ana Maria Stanciu
57