Happy Weekend everyone!
A few things that made me happy this week …  all of your encouraging words yesterday – I've loved all of your comments, you guys are the best! Mimi & Papa coming up for a visit, finding a steal on vintage porch furniture, and loading up the car with as many houseplants as it would carry. Palms make me feel all tropical-y. Now if I can just keep them alive.
A few more happy things from this week:
1. MINI WATERMELONS
Last weekend we loaded up on fruit at Costco. The best part? Two mini watermelons that were the best I've ever tasted. I still have 5 pounds of strawberries and 6 mangoes to go through. Maybe I will wrap them up in ribbon like these adorable ones from You Are My Fave.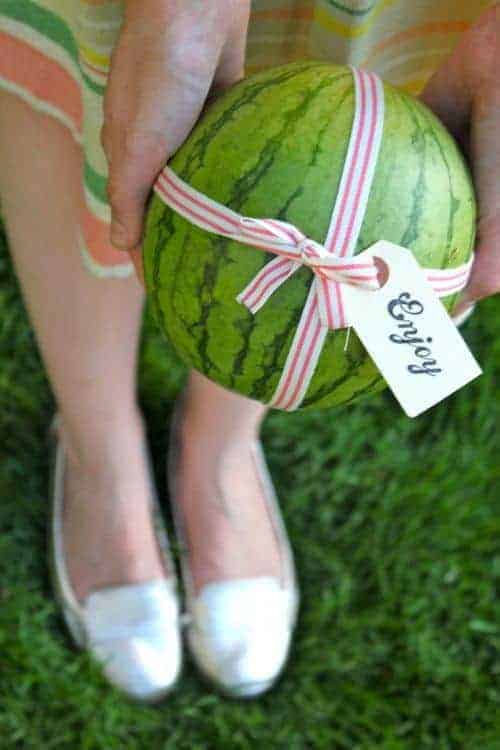 2. BUNNY WISDOM
I love this wisdom from Baxter Bunny. Such simple and smart ideas – smile more, learn & read everything, think like they do in cartoons. I have a new addiction to Open Culture but my favorite idea: draw bunny ears on your bills.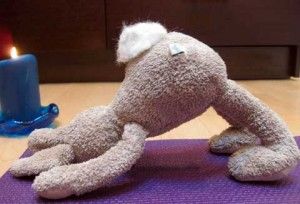 3. TWIZZLERS
As a it's-not-a-movie-without-Twizzlers kind of gal, I will find a reason to make these clever favors.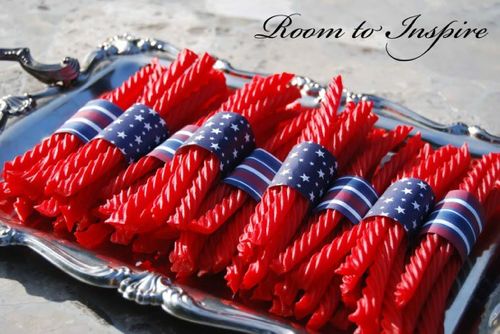 4. RAINBOW WEDDINGS
I saw this wedding on Spearmint Wedding awhile back and can't stop thinking about it. More great details here.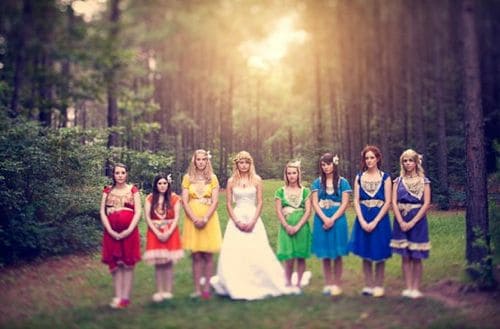 5. FAMILY PHOTOS
These gorgeous photos make me want to have six kids. Aren't they the most adorable family?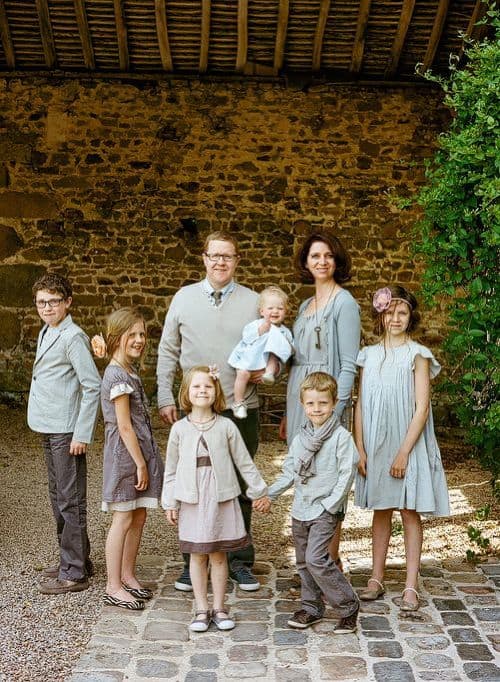 6. VERTICAL BLACK & WHITE STRIPES
Yay! Yet another reason to love – and wear – stripes. Plus don't we all need red shoes?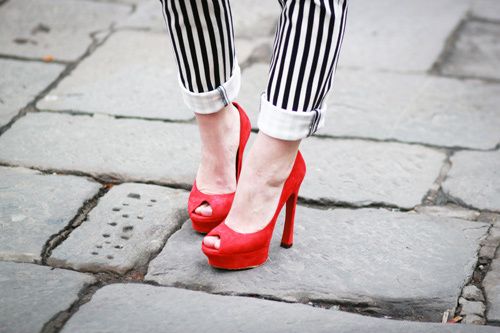 7. CAKE PARTY
The cleverest & cutest party idea ever.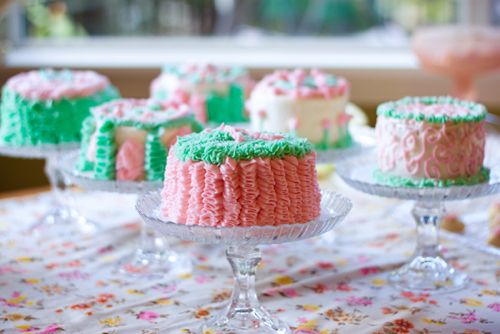 0