You've ditched the plastic in your kitchen, gone zero waste in your beauty routine, but what about your toothbrush? It's time to go green with your oral care products and we know the perfect brand to help you get there: The Humble Co.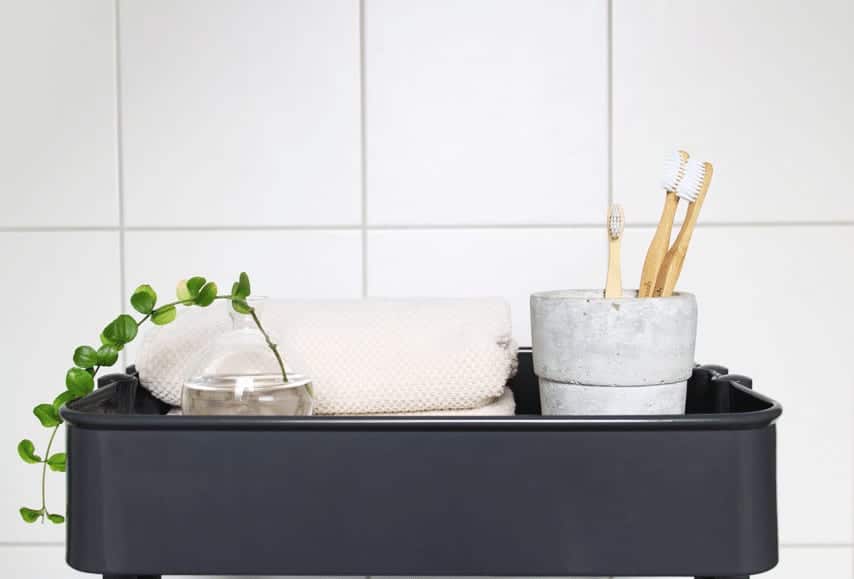 We totally love the Humble Brush–I mean, first, can we talk about how good a bamboo brush looks on your bathroom counter versus a traditional plastic brush? So good! The bristles are made of nylon (no BPA here!) and the handle is biodegradable, made from sustainably-grown bamboo. If your family members each go through several toothbrushes a year, that's a lot of plastic in the trash between the brushes themselves and all that wasteful packaging–switching to the Humble Brush makes a real difference.
But reducing waste isn't the only way Humble makes a difference. With every purchase, you help fund oral health projects for children in need.
The Humble Co. also makes natural toothpaste for pairing with your sweet new bamboo toothbrush–the charcoal toothpaste is our personal favorite–and natural gum made with real chicle gum base.
We're teaming up with The Humble Co. to give two Hello Glow readers a pair of bamboo toothbrushes. Enter to win using the form below. Good luck!
3