Who is the most beautiful person you know? When Seventh Generation asked me that question the first person who came to mind is my sister. Yes, she's naturally gorgeous with ringlet curly hair and a flat stomach that I would kill for. But my big sister, who also happens to be my best friend, is beautiful because she's the kindest person on the planet. And patient and smart (like really, really smart) and funny and insanely energetic and the best listener ever.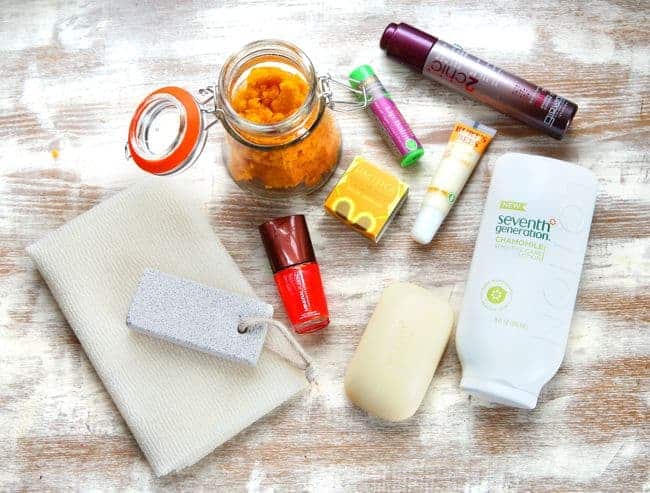 To tell her how beautiful I think she is I put together a basket of beauty goodies. No, we're not talking zit cream or fake eye lashes. Just gentle enhance-your-natural-beauty products. And since St. Paddy's Day is just around the corner I'm going to be a nerd and call it the Green Beauty Basket.
Green Beauty Basket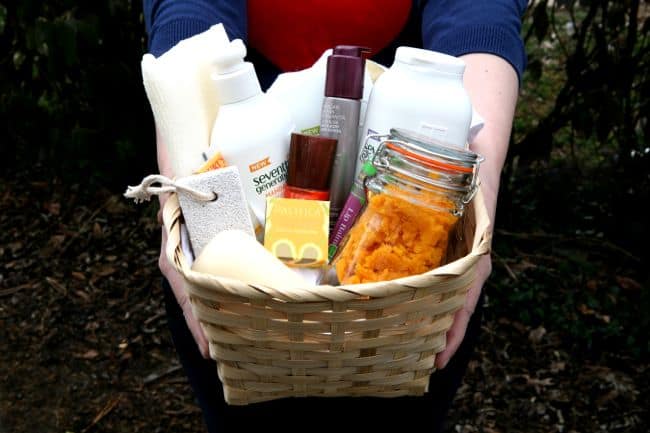 Want to know what went in the basket? Here's the scoop.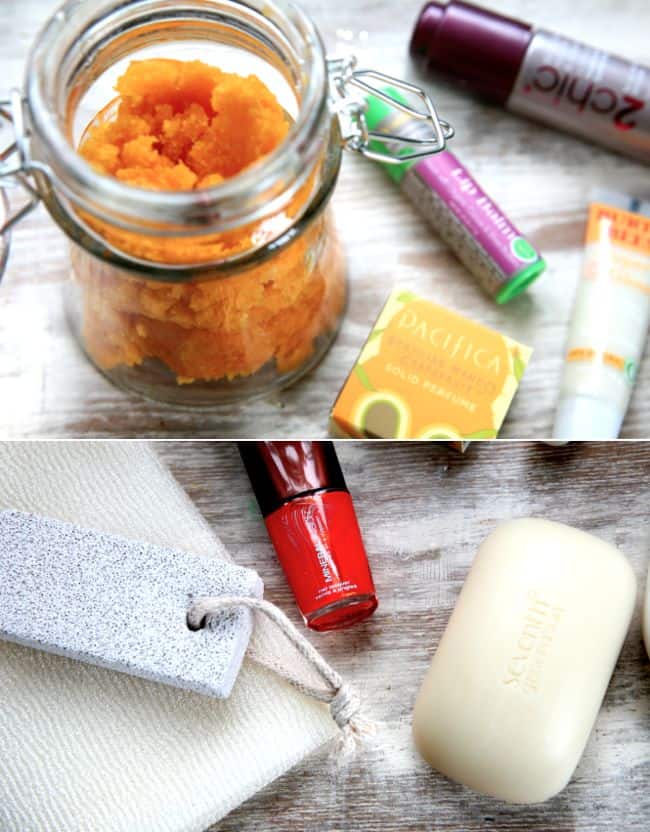 Yes, I went a little nuts in the Whole Foods "whole body" section.
2 Chic Brazilian keratin and argan oil hair & body super potion: I mentioned my sister's curly hair, and she'll admit it can go to frizz town. So I'm excited to see how well the argan oil works.
Pacifica Brazilian mango grapefruit solid perfume: I love this stuff! The perfect size for keeping some scent in your purse.
Burt's Bees super glossy lip shine in lemon and Soothing Touch vanilla chai lip balm: As a lip gloss junkie, you can never have too many.
Mineral Fusion polish in radiant amber: I have no idea what makes this "green" but I loved the color.
Exfoliating wash cloth: Does anyone exfoliate as often as you're "supposed" to? Yeah, me neither. But this gentle scrub cloth makes it so much easier!
Seventh Generation chamomile sensitive care lotion and peppermint cleansing bar soap: These gentle products are made with plant-based ingredients that feel great and don't have much scent, thank goodness.
Pumice stone: Sandal season is coming, enough said.
Passionfruit scrub: An all natural scrub that smells like you're on a tropical vacation.

So have you figured out the most beautiful person you know? Now go tell them!
15