School is just around the corner and already here for some (we are in week 2!). Are you sighing with relief or wiping away tears as your little one starts school (or both)? While school brings a bit of a break for parents, it also brings homework, projects, bake sales and, yes, lunches. If things are chaotic as your little one starts a new school year, no worries – we've got you covered. Here is the ultimate guide to a perfectly packed lunch – with 45 amazing lunchbox recipes and these packing essentials you'll get an A+ in no time.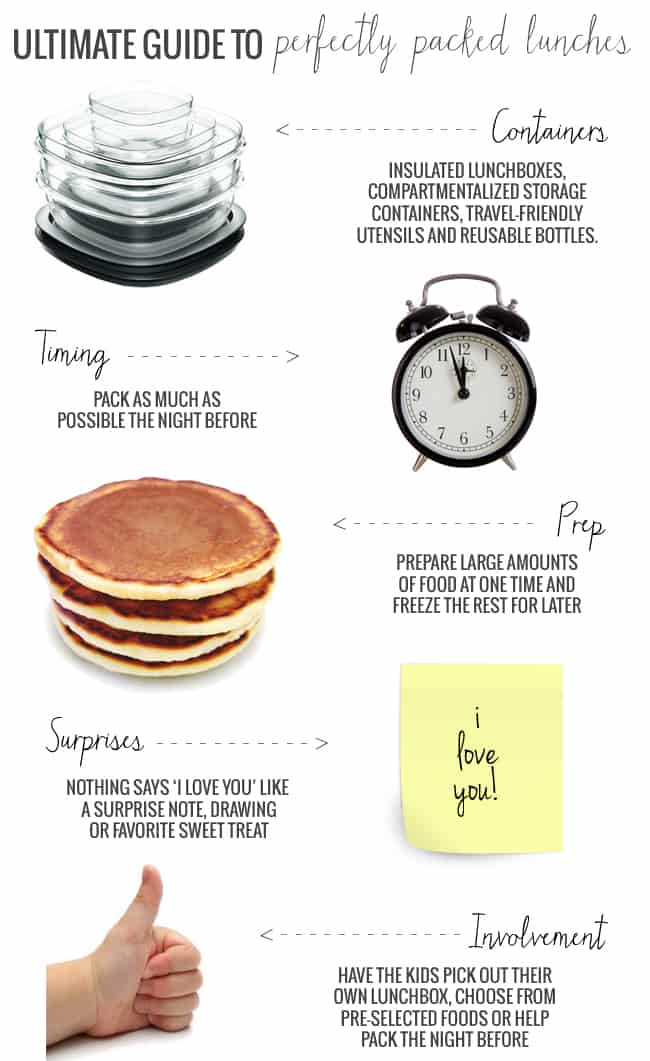 After finishing bath time and picking out tomorrow's outfits, don't forget to leave a thoughtful note in your child's lunchbox. As a mom, I'm good at covering the essentials – cool lunchbox, lots of veggies, ice packs – but I forget that 8 a.m. to 3 p.m. is an eternity for a 5-year-old. So a mid-day long-distance hug from mom can go a long way. With that in mind, let's get started on the yummies!
Photo by A Girl Worth Saving, Edited by Hello Glow

Roll-Ups
Sandwiches
11. Waffle Ham & Cheese Sandwiches
13. Green Egg Salad Sandwiches
15. BLT Pita Pockets (photo 2)
16. Lunchbox Sliders
17. Tuna Checkerboard Sandwiches (photo 1)
Pasta & Pizza
18. Soba Noodle Lunch Box (photo)
20. Mini Lasagnas
Hearty
Gluten Free
35. Banana Chocolate Chip Muffins
36. Gluten Free Apple Ring Donut
37. Gluten Free and Vegan Heart Potato Chips
38. Gluten Free and Vegan Coconut Cranberry Bars
39. Gluten Free Mac & Cheese From Scratch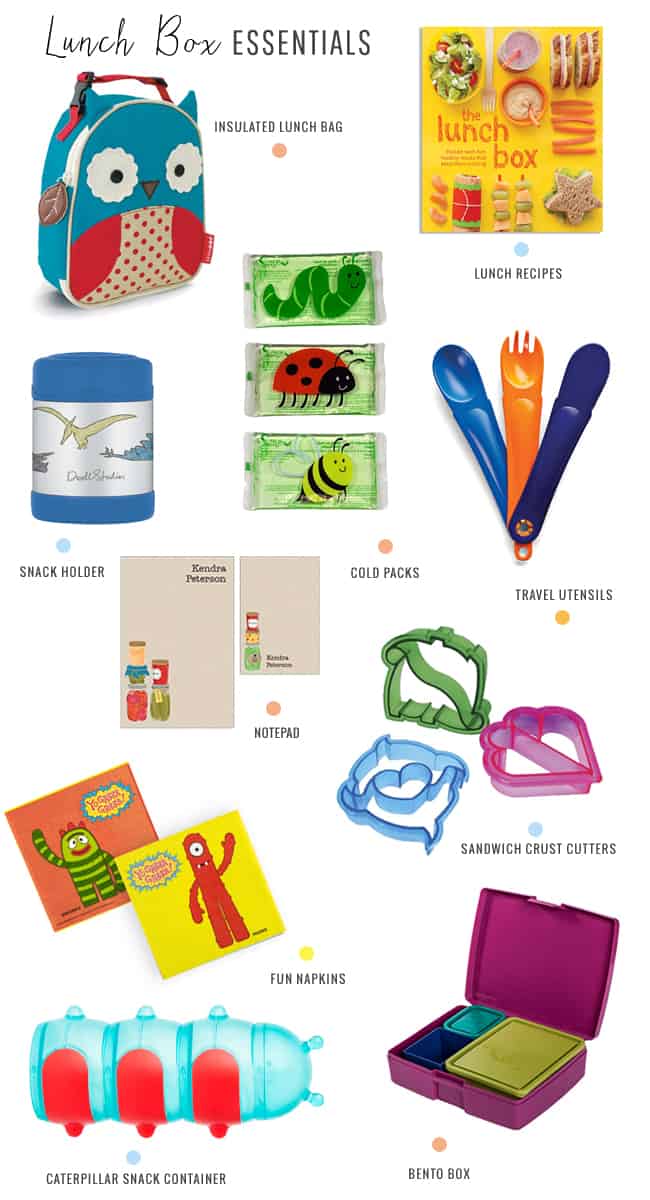 Insulated Lunch Bag Owl | Lunch Box Cookbook | Dinosaur Food Jar | Lunch Chillers | Travel Utensils | Personalized Note Pad Set | Sandwich Crust Cutters | Yo Gabba Gabba! Napkins | Caterpillar Snack Container | Bistro Bento Box
What's your favorite lunch box recipe? Share your packing tips in the comments!
3