Moms everywhere are secretly (or not-so-secretly) rejoicing that it's back-to-school time. But getting all those kids back together in the classroom means germs are much easier to pass back and forth. And then we end up sick too!
Yup, cold season is almost here, so it's time to start boosting your immune system now. That's where these Immune Berry Astragalus Gummies come in–they use the power of adaptogenic astragalus root, along with a trio of dried berries and antioxidant-rich juice, to help support immunity. (And note, even though gummies are fun, these are for adults, so keep them out of reach from the kiddos!)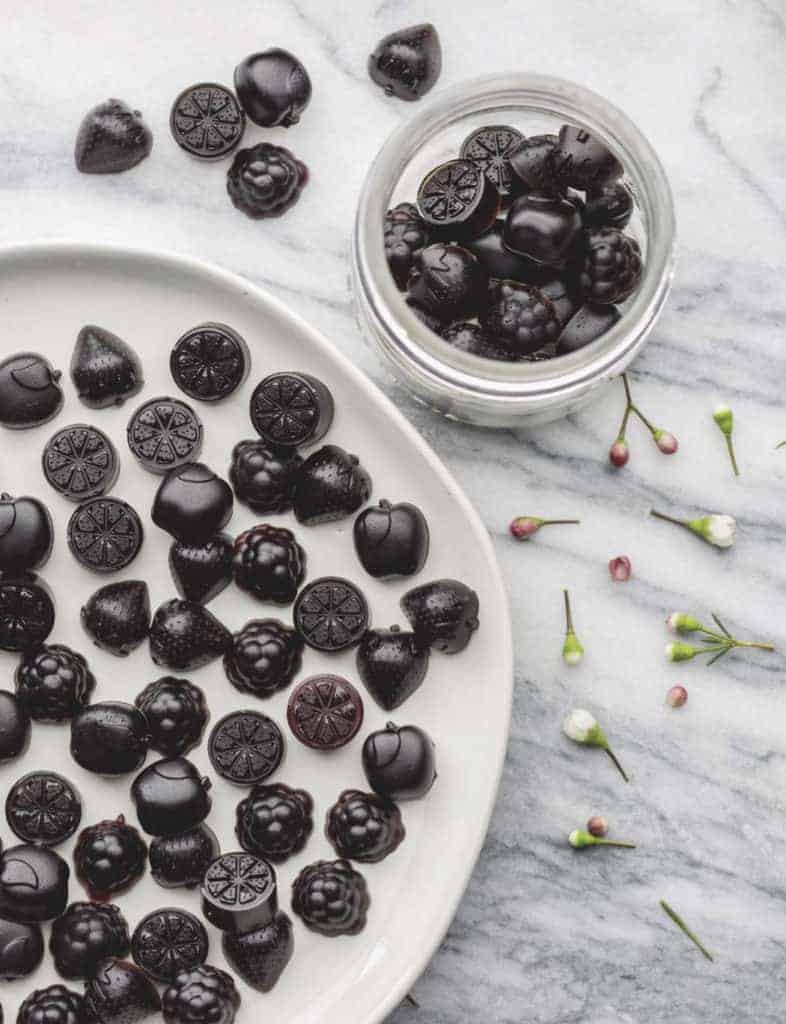 This astragalus gummies recipe is from our current favorite cookbook, The Complete Guide to Adaptogens by Agatha Noveille. (We shared an insomnia-fighting Midnight Milk recipe from the book on the blog last week.) We're all about functional foods here on Hello Glow and adaptogens are a powerful way to nourish your body from the inside. In her book, Noveille shares the best adaptogenic herbs for a variety of issues–stress, insomnia, lack of energy, trouble focusing, and more.
In the chapter about boosting immune function, we learn that astragalus is an especially useful adaptogen for when you're feeling run-down and prone to catching every germ that floats your way. That's what makes these gummies especially useful for cold season! Grab the recipe below and purchase The Complete Guide to Adaptogens: From Ashwagandha to Rhodiola, Medicinal Herbs that Transfer and Heal on Amazon.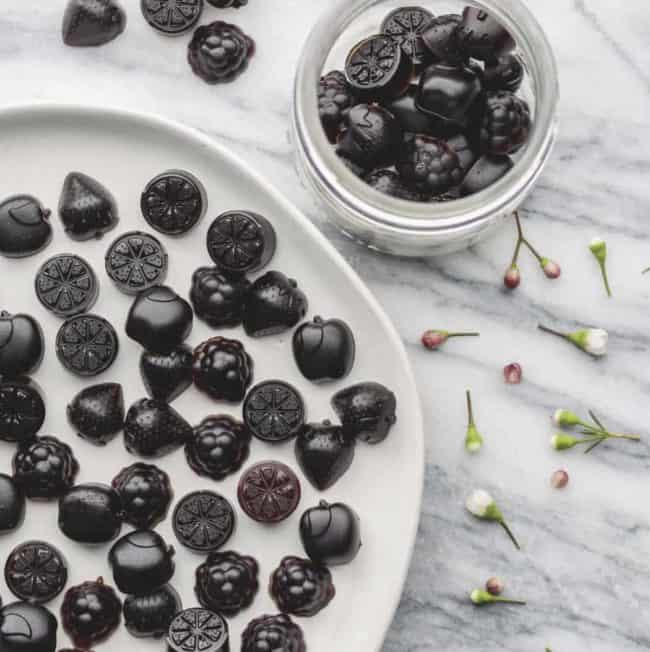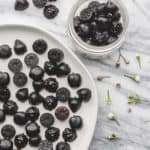 Print
Immune Berry Astragalus Gummies
Equipment
Small saucepan

Heat-proof measuring cup

Wire whisk

Silicone candy mold

Dropper
Instructions
Simmer the juice, elderberries, astragalus root, amla berries, and goji berries in a medium saucepan over low heat for 20 minutes.

Remove the mixture from the heat and strain it into a heat-safe measuring cup.

Measure out 2 separate cups of the liquid. One cup should go into a heat-safe bowl and sit in the refrigerator until cold. The other cup of liquid can go back into the saucepan.

Once the juice in the refrigerator is cold, sprinkle the gelatin on top and let it rest for a few minutes. This allows the gelatin to "bloom," or reconstitute, before the next step.

Bring the cup of juice in the saucepan to a simmer, and then pour it over the cold juice and gelatin mixture.

Stir the gelatin and juice together briskly with a whisk until the gelatin is completely dissolved. From there, use a dropper to transfer the liquid from the saucepan into silicone candy molds. If you don't have candy molds, you can pour the liquid into a glass baking pan.

Stash the filled candy molds (or glass baking pan) in the refrigerator for 1 – 2 hours to cool and harden, then remove the gummies from the candy molds (if using the glass baking pan, cut the gelatin into 1"–2" cubes) and store in an airtight container in the fridge.
Notes
To use, take 1-2 gummies up to 3 times a day.
Consume gummies within 2 months.
26