I joined Thrive Market two years ago and ever since, I've been their biggest cheerleader. It's hard not to be completely enamored with a website that ships the best natural, non-GMO products straight to your door (with free shipping on orders over $49!), at prices 25-50% below retail. Here's a peek at my account—see how much I've saved since joining?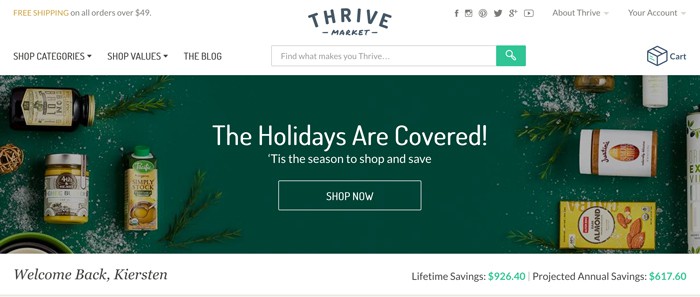 That's a pretty big deal.
Thrive Market is on a mission to make healthy living easy and affordable for everyone. The company's Thrive Gives initiative also makes it possible for food-insecure families to access natural, organic, and non-GMO foods and products for the first time by donating memberships to low income families, teachers and veterans around the country.
Here's what else I love about Thrive Market:
You can get everything you need: non-GMO food, snacks, vitamins, supplements, personal care products, eco-friendly cleaning supplies, safe and nontoxic beauty products, kitchen staples, homegoods, organic baby food, kids products and much, much more.
Thrive Market's products are carefully curated—as someone who exhaustively researches everything before buying it, it's nice to know that I can trust the brands Thrive chooses to sell.
You can filter the catalog of products by your values and dietary preferences. Whether you are Paleo, gluten-Free, raw, vegan or feeding a family, you can shop along 80+ qualities, including non-GMO, fair-trade certified, BPA-free, and more.
All packaging, boxes and inserts are made from recycled paper and are recyclable. Thrive Market is 100% carbon neutral and certified through carbonfund.org.
As a working mom, I love that Thrive Market cuts down on the time I spend at the grocery store. This is especially nice during the holiday season!
9 Faves from Thrive Market
Try Really Raw Honey for Free!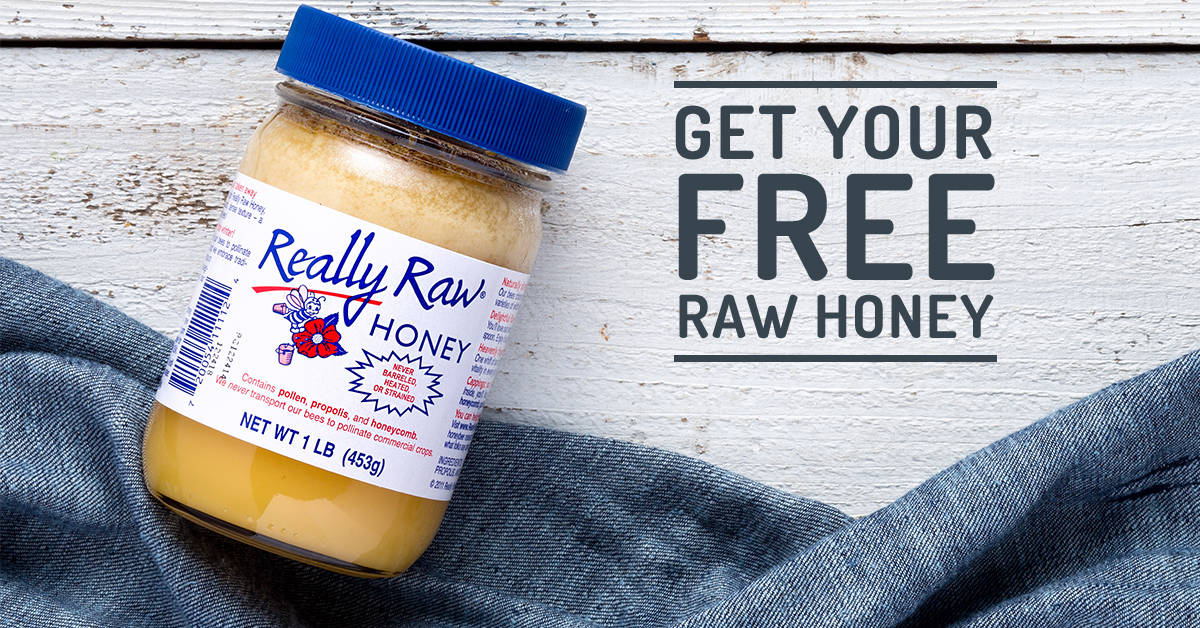 Whether you drizzle it on some oatmeal or use it to sweeten tea, you know that honey is the ultimate kitchen staple. That's why we're so excited to announce that our friends at Thrive Market are offering Really Raw Honey for FREE! Get yours here.
0