We've partnered with Southern Living Plant Collection to create this post.
When my husband and I moved into our home, the first project we swore we'd tackle was the front yard. Not only was it completely lacking curb appeal, but the weeds and overgrowth were borderline embarrassing. It was in desperate need of some TLC, but with little time and energy to put towards a huge landscaping project, I put it off for months. And it definitely started taking a toll on my mood, productivity and enjoyment of our home.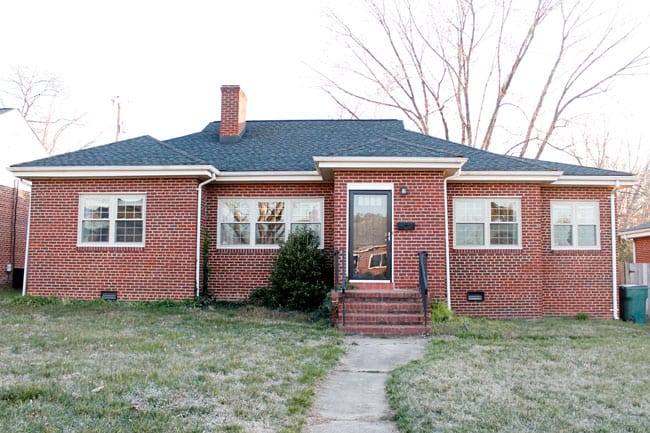 Not only has gardening been shown to lower stress and decrease depression, but according to Eva Shaw, author of Shovel It: Nature's Health Plan, just looking at plants can lower blood pressure, decrease muscle tension and evoke feelings of tranquility. Plus, pretty landscapes have been shown to improve the overall look of the community, reduce crime rates and improve residents' perceived quality of life.
Armed with these facts, I knew it was time to give our yard an overhaul. So with the help of the Southern Living Plant Collection, I gave my front yard a super easy 24-hour mini makeover—and it's made all the difference. Not only does it feel fresher and more relaxing, but it makes me happy just looking at it.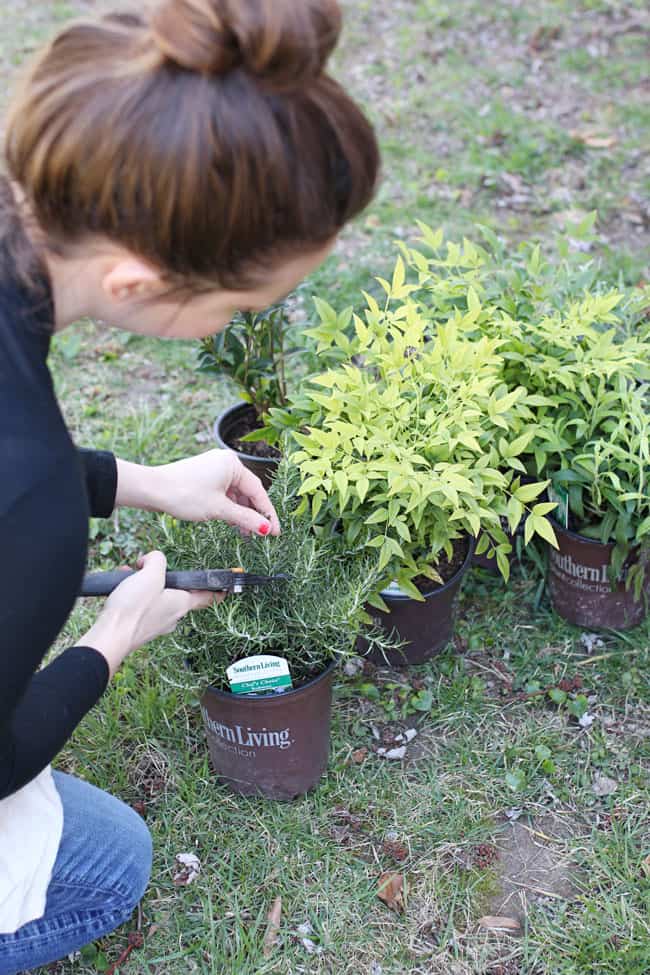 6 Tips for Refreshing Your Yard in 24 Hours or Less
Whether your yard needs new plantings or a complete refresh, here are 6 tips to help turn your yard into a mini oasis in as little time as possible.
1. Start with a plan
Before you rush out and buy plants, walk through your yard a few times looking for potential issues like overgrown garden beds, tree stumps and large roots. If you're trying to keep your landscaping project small, you'll need to know what surprises you may run into when you start digging. Then you can make a plan for what plants would work best in your yard or whether or not you need to arrange your garden beds to accommodate roots or stumps.
Once you have an idea for layout, review the USDA zone map to see what plants will thrive in your climate. The zone map divides the country into regions based on climate, with 0 being the coldest region and 9 the mildest. If you live in zone 5, for instance, you can choose plants rated from zone 0 to zone 5, and rest easy knowing they should do well in your yard. It might help if you take a "before" photo of your yard to help you visualize your new landscape and plan out your shrubs. Plus it serves as an awesome reminder of how far you yard has come when it's all said and done.
For low maintenance shrubs that don't require too much attention, I recommend starting with something sturdy like Baby Gem Boxwoods or Lemon Lime Nandina.
2. Work with what you've got
As overwhelming as a landscaping project might seem, keep in mind that you don't necessarily need to start from scratch. Instead, salvage what you can and only fill in with new plants when needed. In my case, I kept an entire bed of lilies and a large holly tree. And by snipping a few stray branches and pulling some weeds, I was able to make the yard look better instantly without much elbow grease.
3. Clean up the edges
Most of what makes a yard look unkempt are the ragged edges. Things like poorly edged garden beds and overgrown walkways can be trimmed in less than an hour and will make your yard look better immediately.
4. Don't dig if you don't have to
When it comes to creating new garden beds, it's best to remove grass completely so you have fresh, loose soil in which to plant your new shrubs. But if you're in a rush, that may be a larger project than you'd planned. And while this might be a landscaping no-no, I believe you shouldn't dig more than you absolutely need to.
First, dig around the edges of your new bed until you create the shape you want. Then move into the interior of the bed and only dig up the grass covering the soil you plan to plant in (this is where your landscaping plan comes in handy). Plant your shrubs and cover the entire garden bed with a 3-inch layer of mulch. The mulch should help block out the air and light, which in turn will kill the grass.
5. Go for groundcover
If your lawn looks brown, patchy and covered with weeds, you don't need to completely re-seed the whole thing. Instead opt for low maintenance ground cover as a cost-effective alternative to grass. Not only does it suppress weeds and prevent erosion, but it looks amazing with minimal upkeep.
There are lots of options for groundcover, but I love the edible variety such as rosemary, thyme and mint. Or you can opt for colorful grasses like festuca or liriope.
6. Add some color
For the biggest impact, choose flowering plants when possible. Perennials like hydrangeas, gardenias and veronica will make your yard look bright and fresh. And since they re-bloom every spring, they will give your yard an instant refresh without you having to lift a finger (bonus!).
By implementing these six tips, I was able to give my yard a fresh look in less than a day.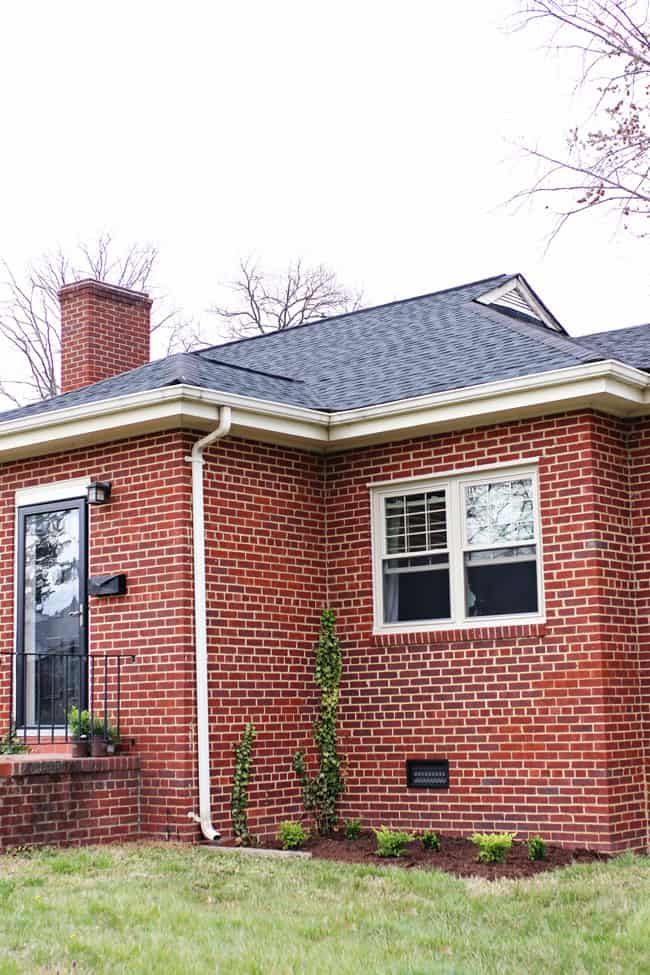 What a difference some fresh shrubs and mulch can make! And once these new plants have a chance to take root and grow, our front yard is going to look amazing.
3