Tocos, short for tocotrienols, is made from the hulls of brown rice. What's so special about rice bran, you ask? I wondered the same thing until I did some digging.
Turns out that humble rice bran is a super-rich source of vitamin E, which is a fat-soluble vitamin key for glowing skin! While tocos is famed as a skin superfood due to its ability to plump and hydrate the skin and contribute to collagen synthesis, its nutritional prowess goes far beyond a pretty face.
Vitamin E is a powerhouse antioxidant which works to combat oxidative stress, enhance immunity, improve cognitive function, help prevent cardiovascular disease and even lower risk of cancer. Pretty solid resume! If you aren't already sold, I should mention that tocos legit tastes like vanilla ice cream…specifically, the astronaut kind since it's powdery. So if you've been missing your freeze-dried ice cream days from when you were a kid, you're in luck! Now you can have your ice cream and eat it too!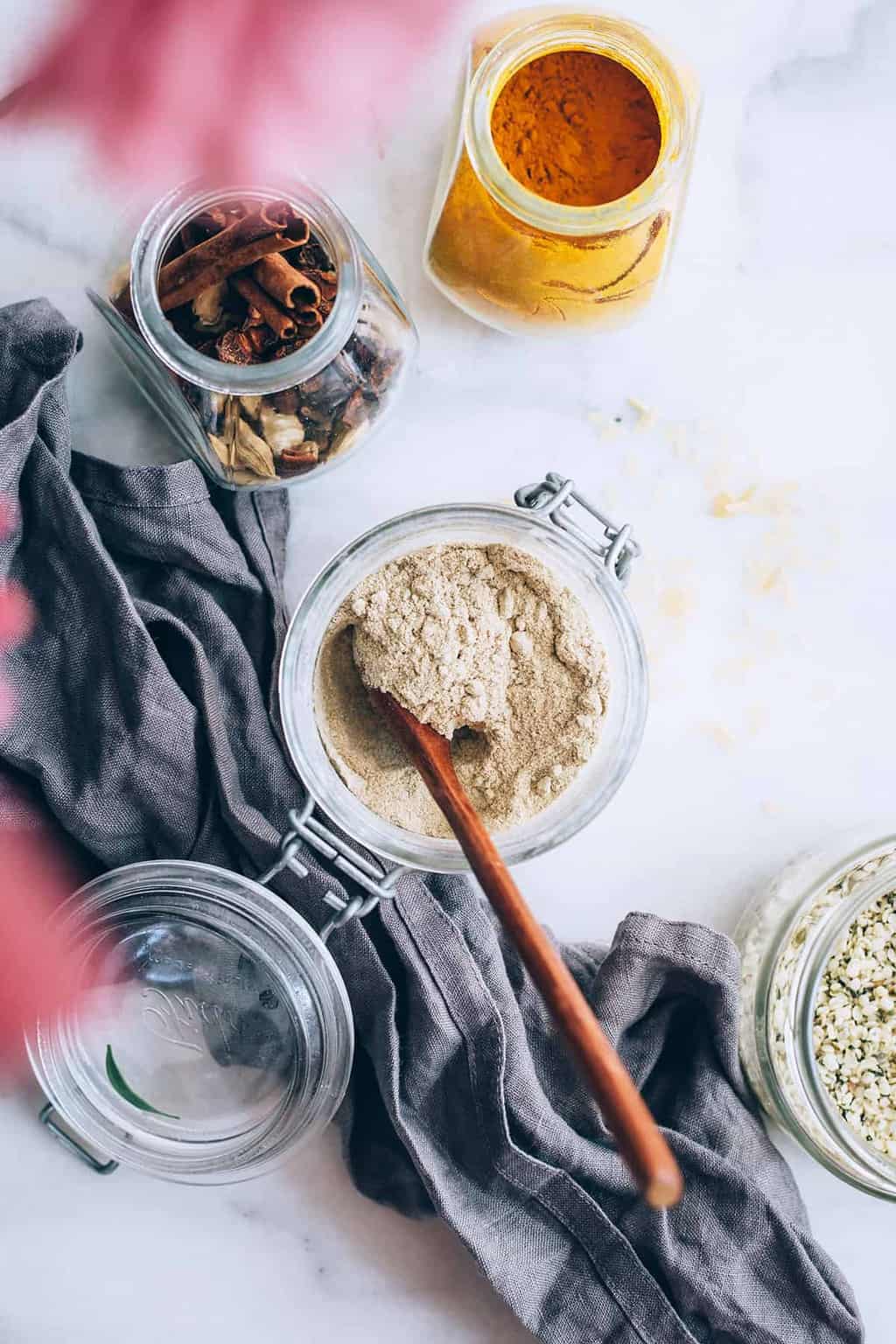 You can add this sweet and creamy skin food to just about anything. Tocos is an excellent addition to oatmeal, smoothies, coffee, matcha, tea and desserts. Or eat it by the spoonful! Personally, I like to add a tablespoon to my morning matcha along with a splash of coconut milk. Or if you're into Adapt-o-Lattes, use tocos to add some sweetness and creaminess to mask the earthiness of your adaptogen powders!
2 Tocos Recipes to Try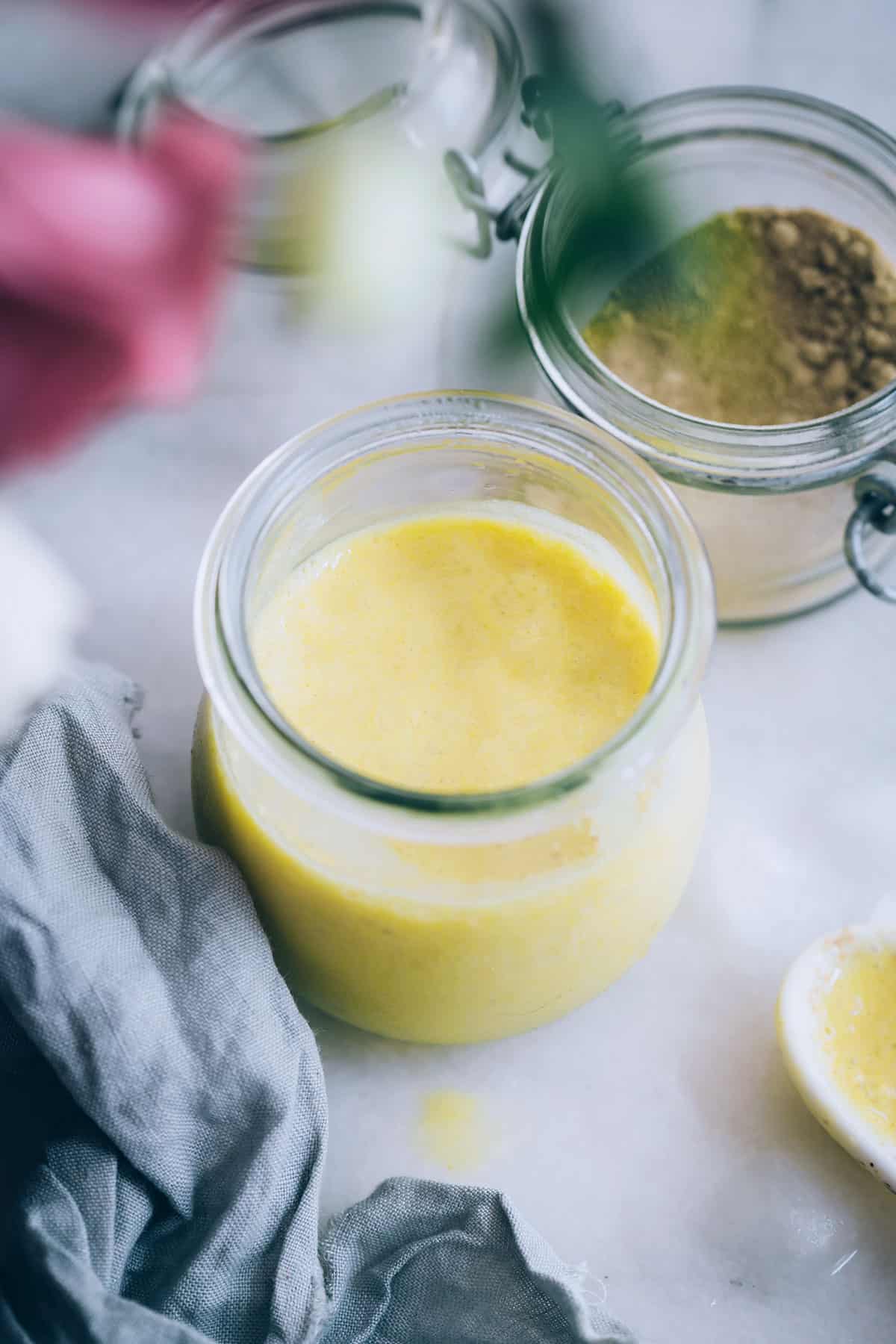 Mango Sorbet
10 ounces frozen mango chunks
2 tablespoons tocos
¼ cup canned full-fat coconut milk
5 drops liquid monk fruit (or sweetener of your choice)
Dash of chili powder (optional)
Combine ingredients in a food processor and puree until smooth.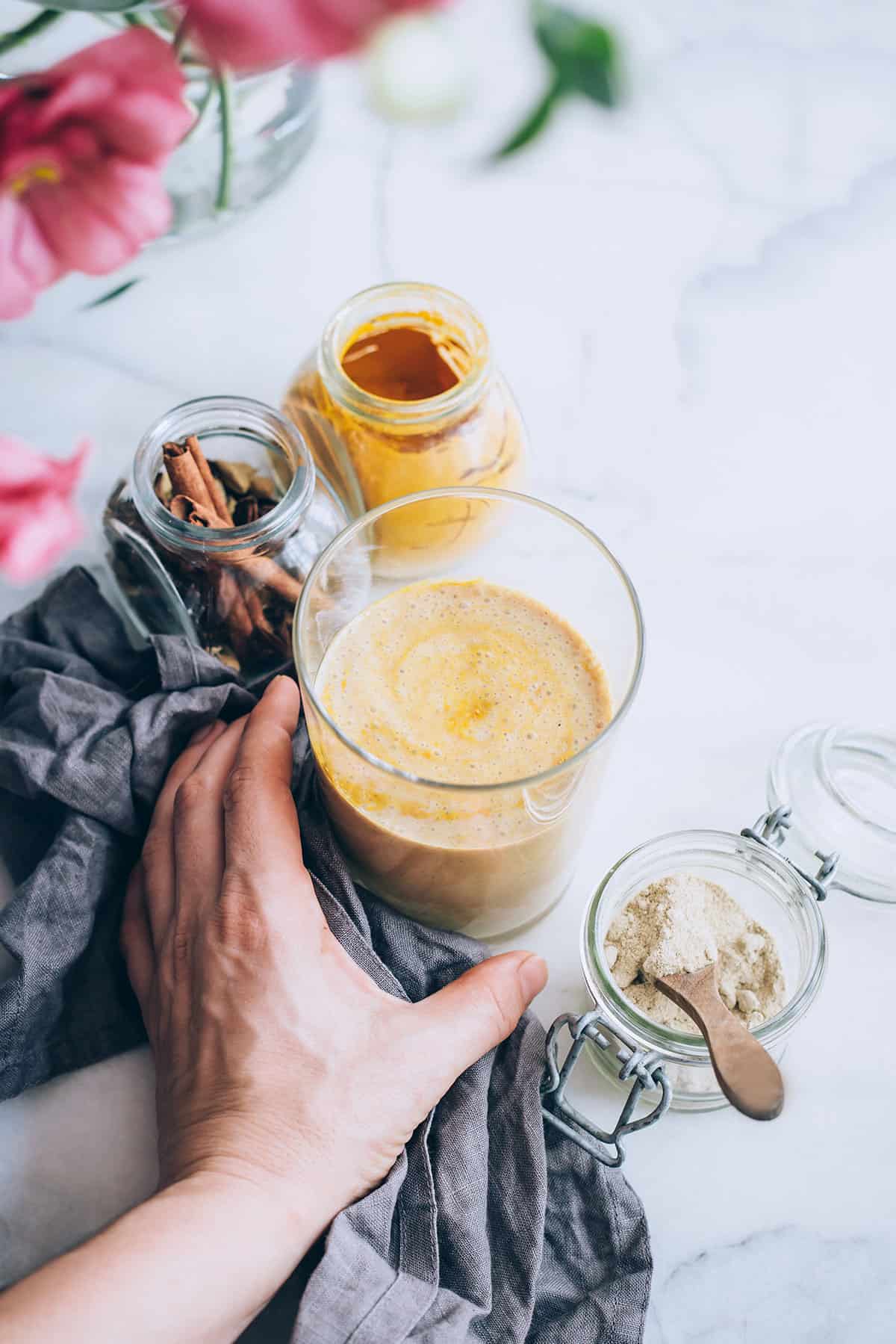 Turmeric Adapt-o-Latte
1 tablespoon coconut or almond butter
1 tablespoon tocos
½ tsp of any adaptogen powder you like, such as reishi, chaga, maca, ashwagandha, etc. (optional)
½ teaspoon ground turmeric
¼ teaspoon ground cinnamon
1/8 teaspoon ground ginger
Sprinkle of ground nutmeg
Sprinkle of ground cardamom
1 pinch sea salt
1 pinch black pepper
4 drops of liquid monk fruit
1 scoop collagen peptides (optional)
12 ounces boiling water
Combine all ingredients in a powerful blender and blitz until smooth and frothy.
38