Between the demands of our careers, our personal relationships, and our side projects (and our side project's side projects), it's no surprise that most of us are feeling pressed for time. The first casualty of our modern, hectic life is dinner; we start off with great intentions, but inevitably end up ordering in or going out more often than we'd care to admit.
Frustrated with this pattern of working late and eating out, I've started to devote my Sunday nights to big-batch cooking. Every Sunday night, I cook big pots of grains for the week, roast sheet trays full of veggies, and slice up everything in my crisper drawer. With everything cooked and prepped beforehand, throwing together a healthy and nourishing grain bowl for lunch or dinner during the week is a cinch: just combine a big scoop of grains with veggies, a protein, and an interesting sauce to tie it together and you're done.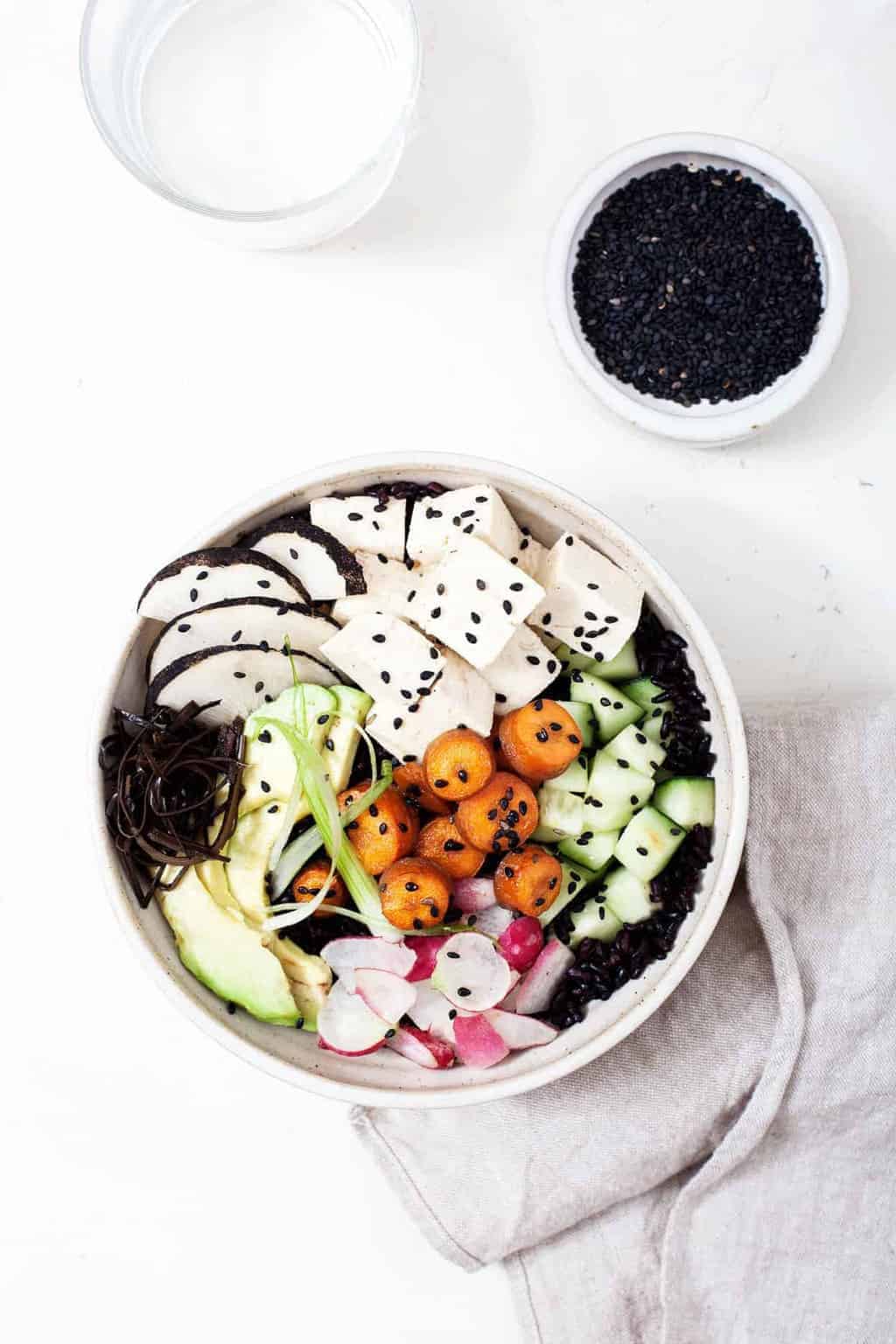 Tofu Poke Bowl With Sesame Glazed Carrots
Recently, these tofu poke bowls have been in heavy rotation at our house. I love how fresh and bright the flavors are, but it's truly the sesame glazed carrots that really push it over the top. While the combination of brown sugar and toasted sesame make for an addictive salty-sweet profile, the coagulated syrup stuck to my embarrassingly old sheet pan takes forever to scrape off. And, since saving time is the goal…all of this cleaning seems to defeat the purpose.
Recently, however, I tried the recipe using Circulon®'s Nonstick Cookie Pan, and all I can say is game changer. Thanks to the unique raised circle design of the pan, its surface is exceptionally resistant to sticking – my clean up took under 30 seconds with a little warm water and soap! No scrubbing = more time, something we can all use!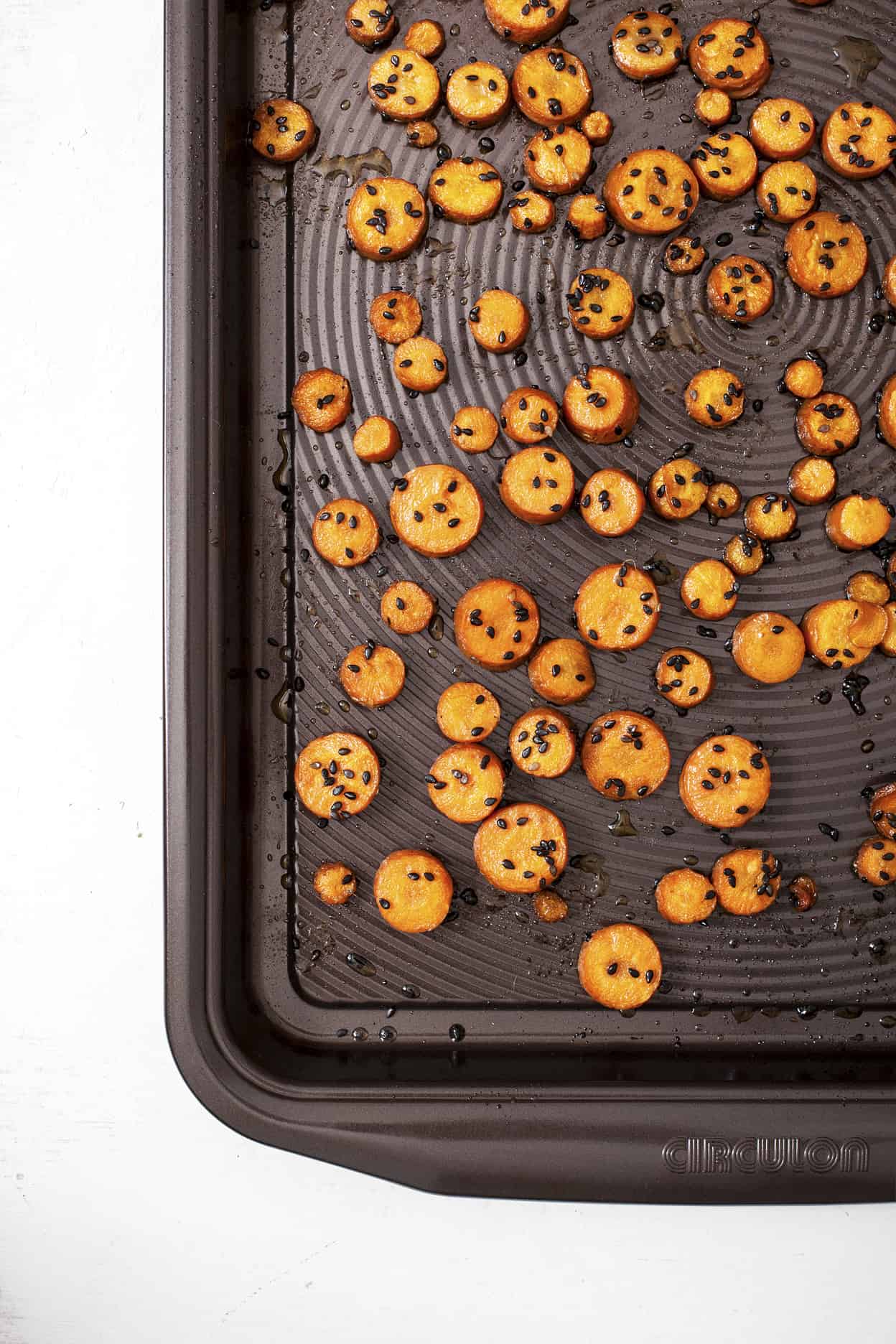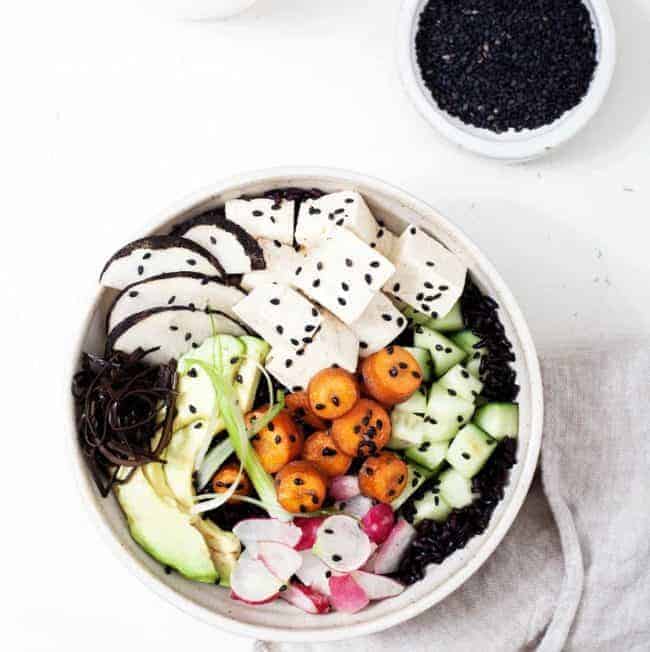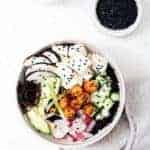 Print Recipe
Tofu Poke Bowls With Sesame Glazed Carrots
A great make-ahead dinner featuring marinated tofu and sesame glazed carrots.
Ingredients
1

Cup

Cooked Black Rice

1

Cup

Firm Tofu

Cubed

1

Cup

Sesame Glazed Carrots

see recipe

1

Cup

Cucumber

Cubed

1/2

Avocado

Sliced

3

Small Breakfast Radishes

sliced thin

1

Black Radish

sliced thin

1

tsp.

Black Sesame Seeds

1

Scallion

Sliced Thin

Citrus Soy Sauce

see recipe
Instructions
Scoop a half cup of rice into each bowl. Top with desired ingredients and serve.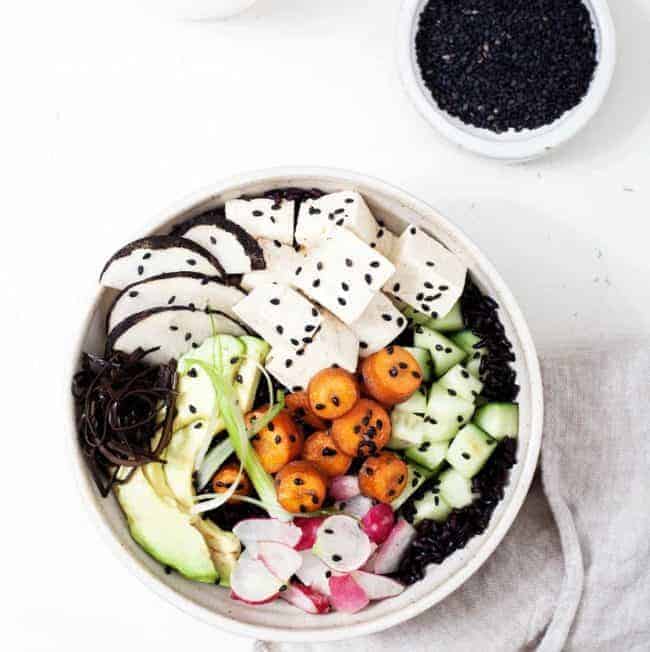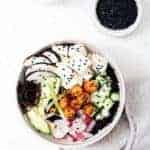 Print Recipe
Citrus Sesame Dressing
Citrus sesame dressing.
Ingredients
1/4

cup

lime juice

4

Tbsp

soy sauce

2

Tbsp.

mirin

1

tsp.

toasted sesame oil
Instructions
Whisk ingredients together in a small bowl and serve.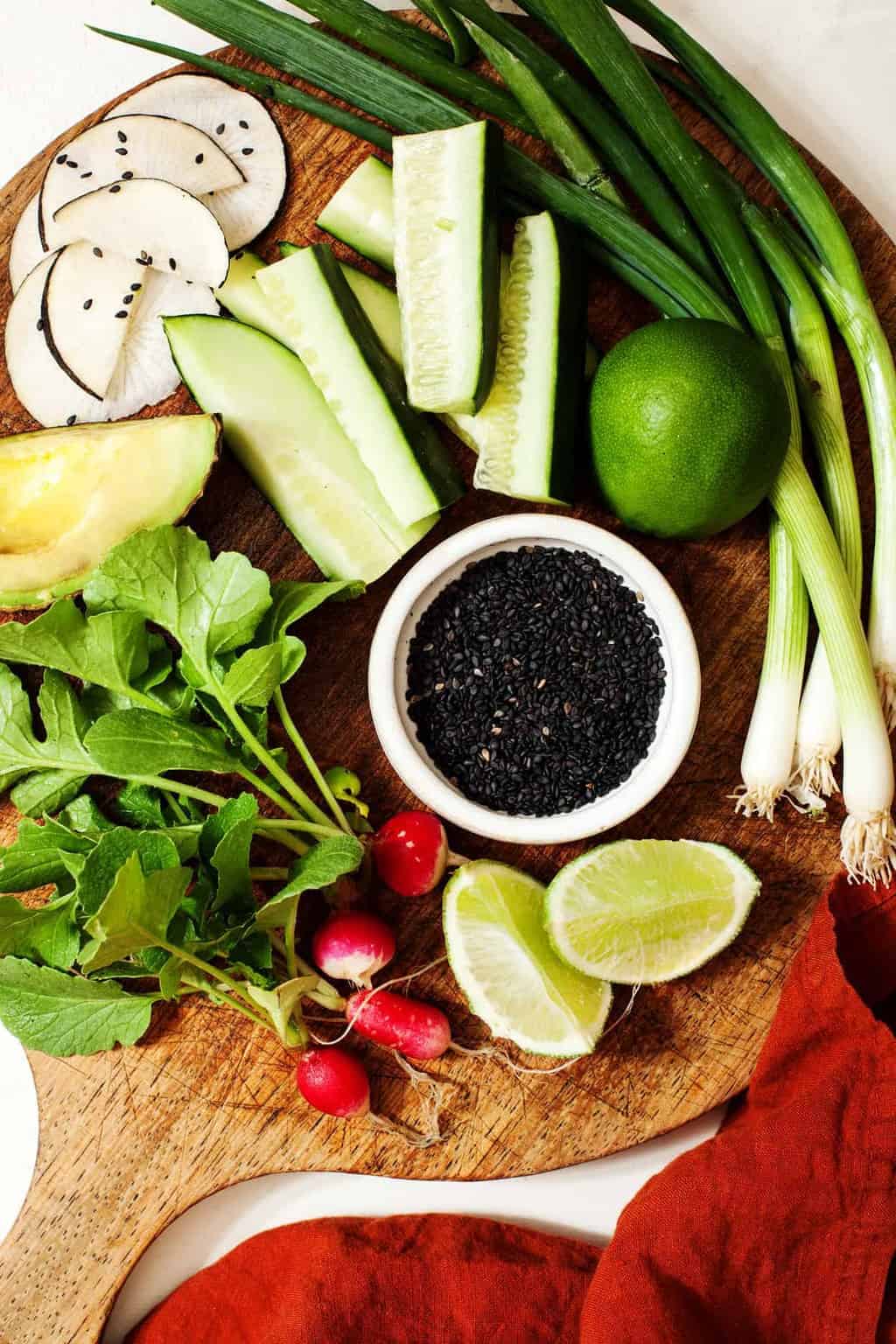 22