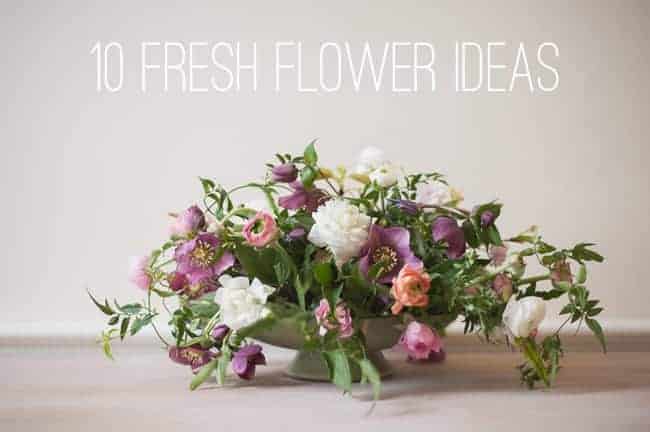 Photo via A Daily Something
Call me crazy, but I have flowers on the brain. And apparently so do a lot of other bloggers because the flower DIYs lately have been amazing!
So I decided to resurrect an old series I used to do (you may remember 10 easy updos you can actually do with 2 hands). My goal with this Top 10 series was to find the best on the web, specifically for moms. For example, you might see '10 make it through the witching hour cookbooks' or '10 comfy flats you won't be embarrassed to wear.'
But today, it's all about flowers. Because it just wouldn't be Mother's Day without gorgeous fresh flowers, right? Which ones are your favorites? My weakness is tulips and peonies. And Gerber daisies, of course!
Click the arrows to see all 10 amazing fresh flower ideas. Click the photo to take you to the full tutorial.
0