Traveling can be filled with memorable adventures, new tastes and inspiring experiences. And it can also leave us looking quite weary if we're not prepared. To meet your skin's needs while on a road trip, or traveling abroad, I've put together an easy packing list of 5 natural travel beauty products to bring or make ahead for your journey.
5 Travel Beauty Essentials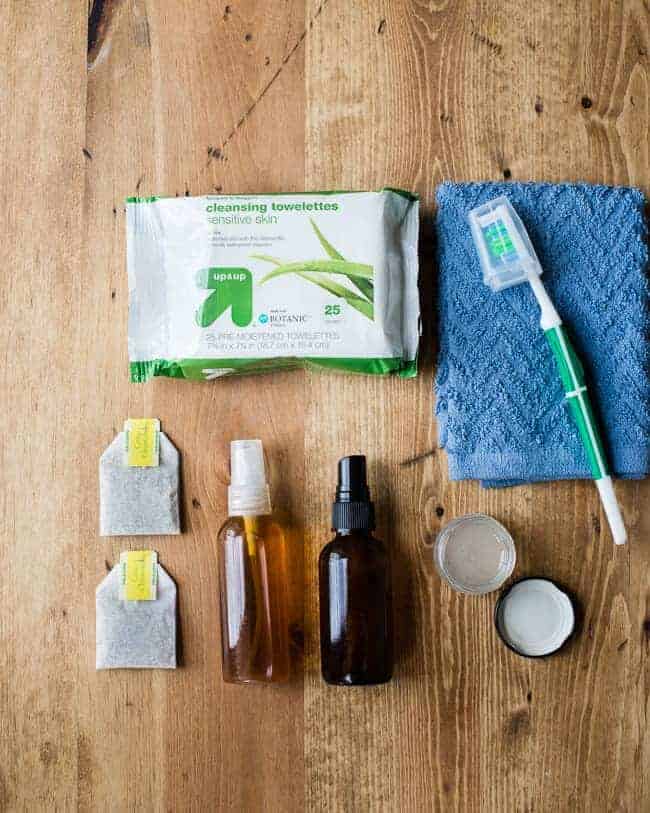 Even if you've never experienced sensitive skin before, traveling can leave your skin surprisingly fragile, sometimes even to your regularly used products. Dry airplane air, new climates, and time zone adjustments can wreak havoc on our pores. These beauty essentials will keep you bright eyed and glowing!
1. Makeup Remover/Cleanser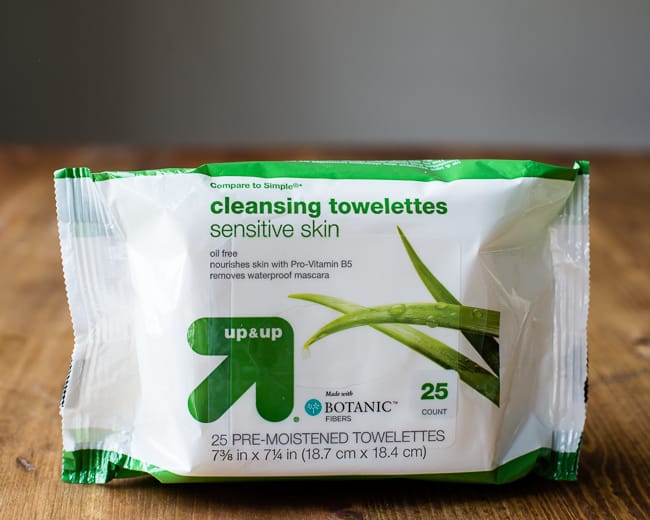 These makeup removing wipes by Target's up&up brand are a simple solution to cleaning your face before crawling under the hotel sheets. Especially if you're jet lagged, the thought of washing your face is sometimes just too much. These oil and soap-free wipes easily remove dirt, makeup, and mascara and are soothing for even the most sensitive skin types.
2. Toner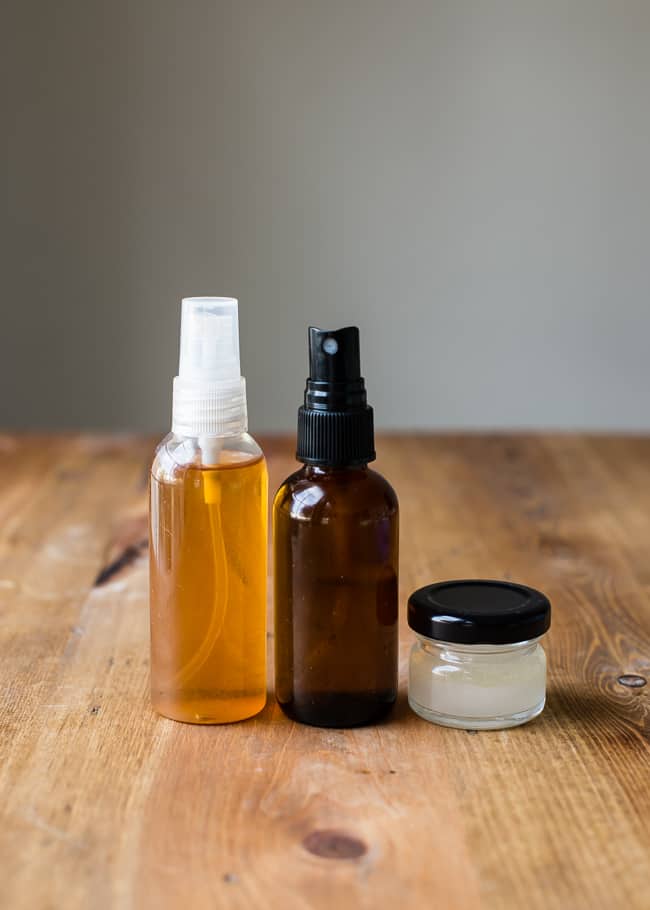 A toner specifically designed for sensitive skin is a necessity for travel. You can mix this sensitive skin toner ahead of time and pour it in a 2-ounce container to pack in your carry-on luggage. Don't hesitate to spritz it on your face during a flight. The recycled air on airplanes can often leave skin feeling tight and dehydrated.
3. Sleep spray
Jet lag can be physically exhausting, but also tiresome for our skin. Sleep is crucial for keeping skin hydrated, oxygenated and free from breakouts. This sleep body spray is a wonderful way to get the rest we need in an unfamiliar place. Spritz this on your pillow, the soles of your feet and the back of your neck before heading to bed.
4. Moisturizer
Before leaving for a trip, you can make this moisturizing facial serum and eye oil. The bottles can easily be small for packing light, and the natural oils and aloe will soothe tired, irritated skin.
5. Tired Eye DIY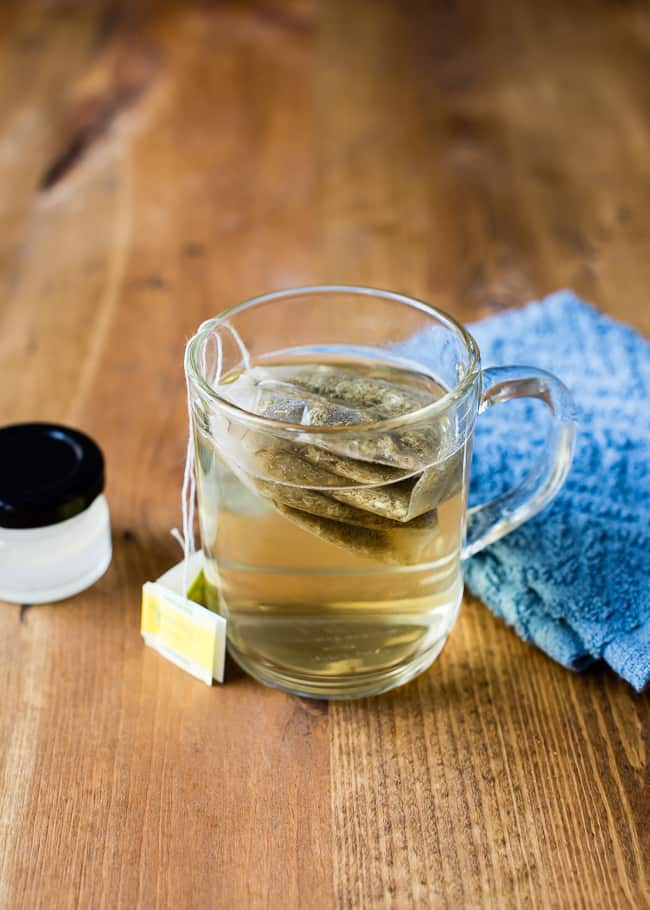 Red, puffy, tired eyes can easily be treated in your hotel room with a few tea bags packed from home or room service. Chamomile tea is ideal for treating inflammation and redness and is usually readily available almost everywhere in the world.
Soothing Chamomile Eye Mask
2 chamomile tea bags
mug
hot water
wash cloth
Steep two tea bags for 3 minutes in hot water, remove and set aside to cool to room temperature and then place over your eyes for 15 minutes. You can layer a cool washcloth over your eyes to keep the tea bags wet. Remove and follow with your moisturizer and eye oil.
Do you have any beauty must haves for traveling?
1