One of my goals is to attend a New York Fashion Week runway show. Wouldn't that be fun? I want to sit on the front row next to Anna Wintour! Probably not likely to happen anytime soon so for now I'll enjoy watching the shows online. The week isn't over but I'm noticing some trends already taking shape. Here are a couple of my favorites!
Pop Art
This next season is going to be fun! Think bright colors, geometries, pop icons and inspiration from mid century art. Andy Warhol would be proud.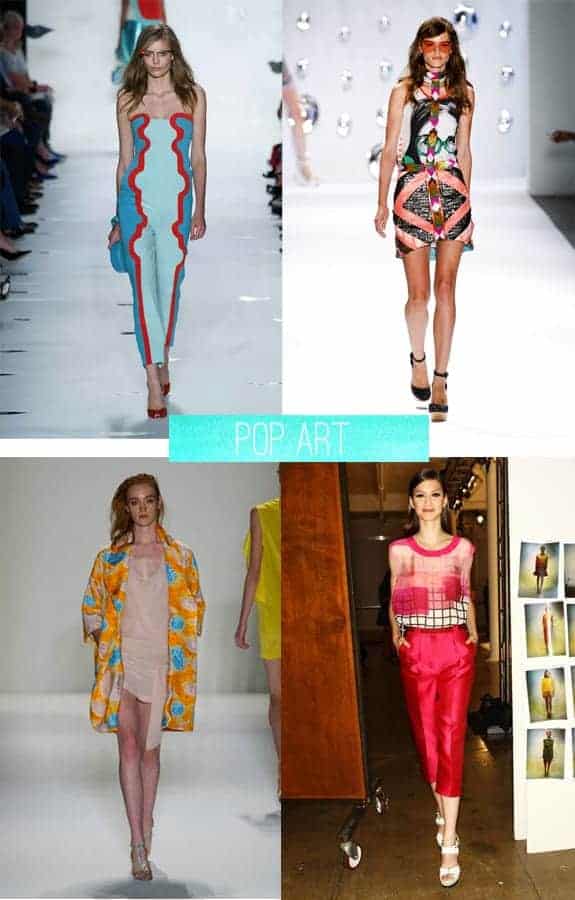 1. Diane von Furtstenberg | 2. Custo Barcelona | 3. Tracy Reese | 4. Ostwald Helgason
Prints galore
Small prints are coming back in style (yay for short girls like me!). See it on coats to shoes and everything in between.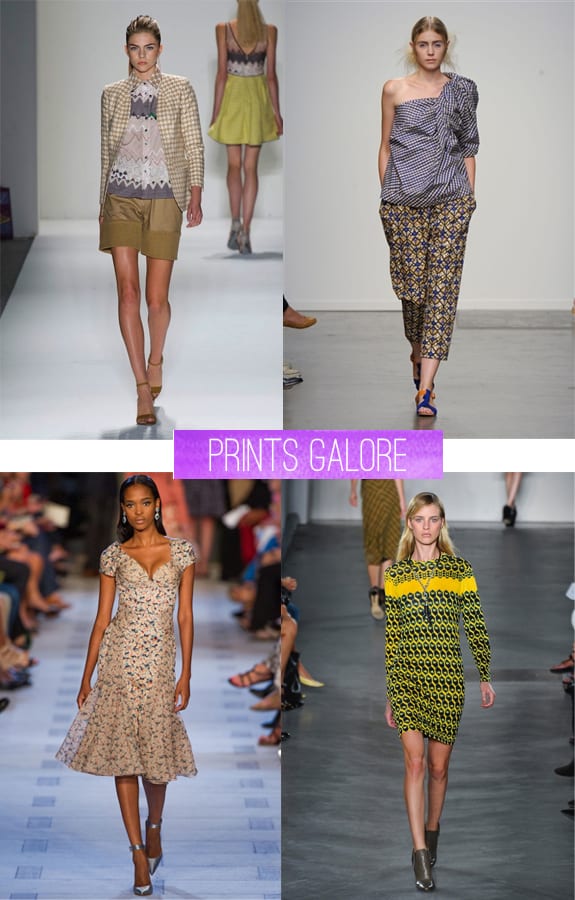 1. Timo Weiland | 2. A Detacher | 3. Zac Posen | 4. Derek Lam
Button up!
A buttoned up collar isn't just for the prepsters. For spring '13, it's used on everything from crisp white shirts to gowns.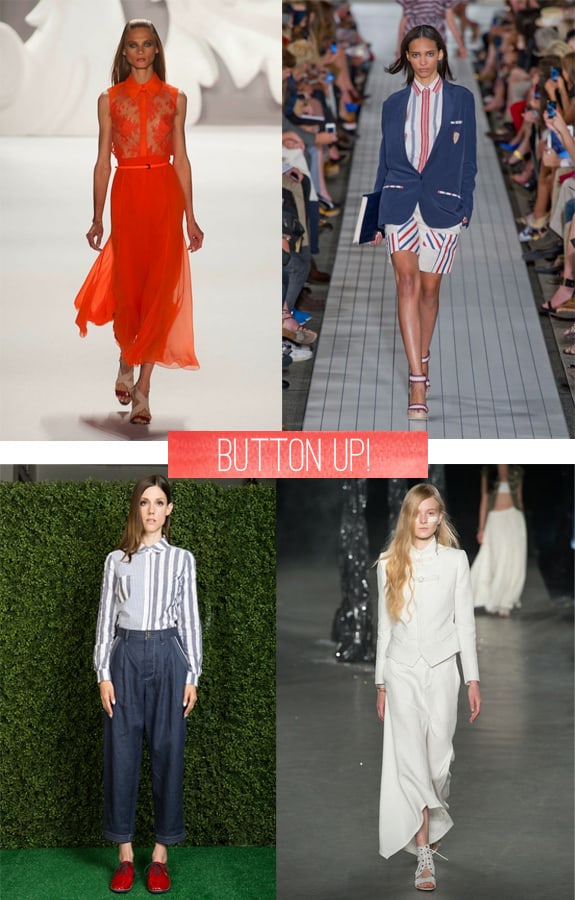 1. Carolina Herrera | 2. Tommy Hilfiger | 3. Rachel Antonoff | 4. Boy by Band of Outsiders
Checkmate
Classic black and white is still going strong. Whether geometrical or romantic, the colors were paired in the majority of spring collections. Don't you love the Victoria Beckham menswear inspired look?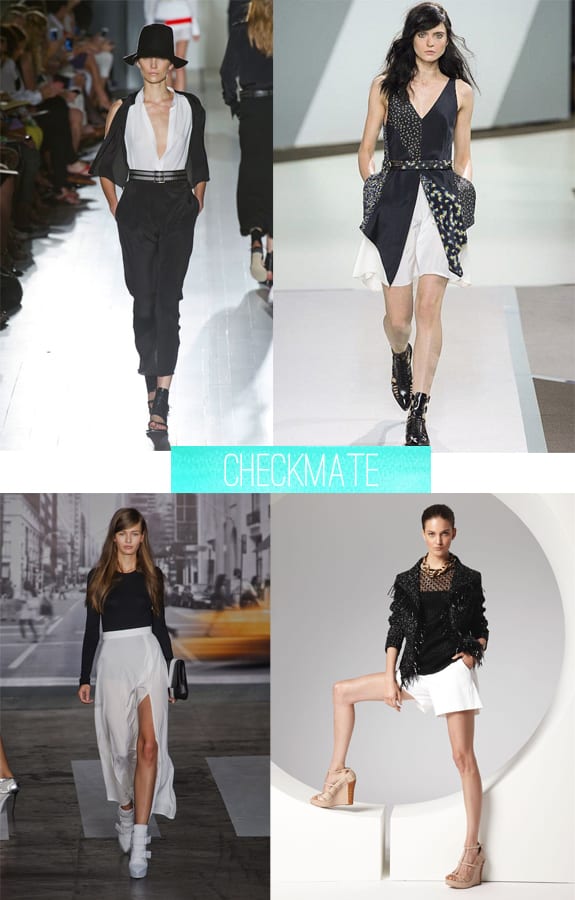 1. Victoria Beckham | 2. 3.1 Phillip Lim | 3. DKNY | 4. Escada
Have you been watching Fashion Week? Who are your favorite designers?
0