Making your own scrubs at home is crazy easy, and if you love coconut, then you're going to love the triple dose of coconut yumminess in this recipe. Made with a base of moisturizing coconut oil, this DIY body scrub will take you to the tropics with its vacation-worthy aroma.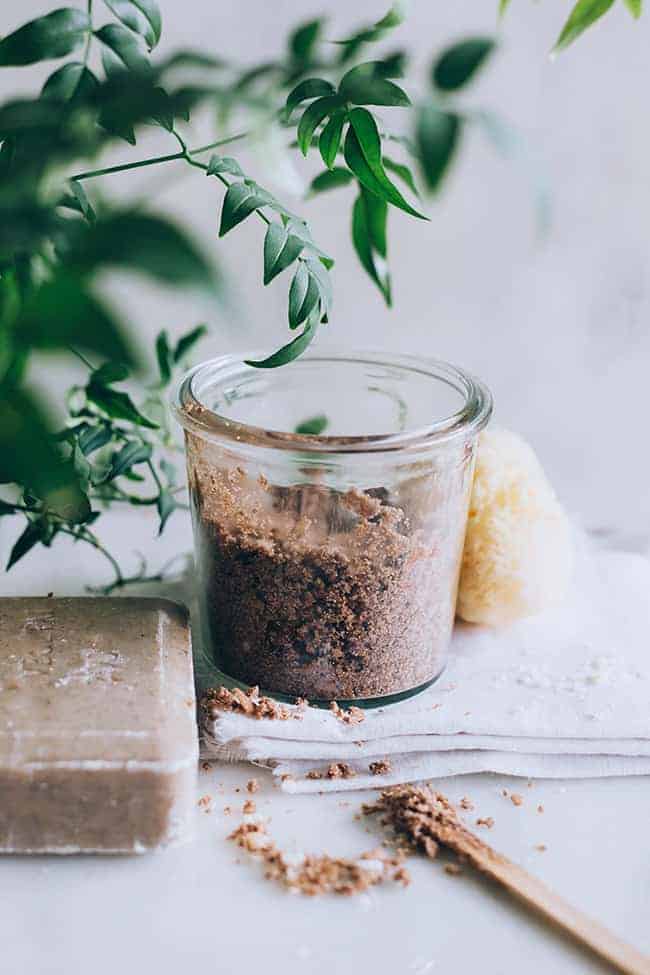 Coconut oil is relaxing for the mind and body and ideal as a natural moisturizer. Coconut oil contains lauric acid, which has restructuring properties that protect skin and make it soft. It also helps maintain healthy PH levels in the skin.
Homemade scrubs commonly use sugar as a gentle exfoliant, and this time I used coconut sugar for its naturally occurring nutrients like magnesium, potassium and zinc. Don't have coconut sugar? You can certainly substitute white sugar or raw sugar for the same scrubbing effects.
The oil will moisturize and soothe while the sugar and coconut flakes gently buff away dry skin, leaving your whole body soft, smooth and glowing.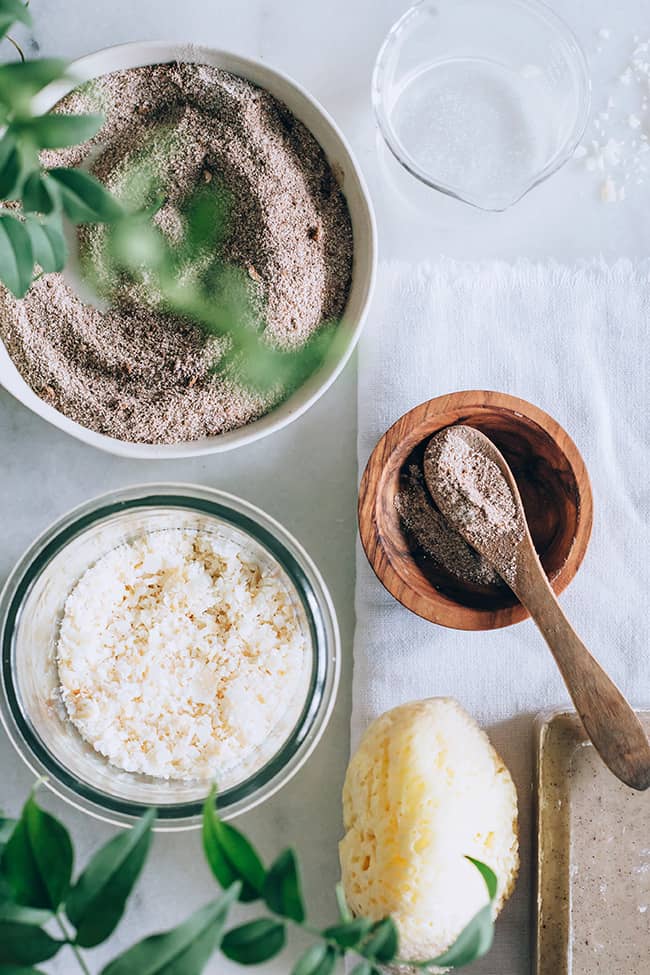 Ingredients:
¼ cup shredded coconut
½ cup coconut sugar
½ – ¾ cup organic coconut oil
Instructions:
Gently heat the coconut oil until melted using a microwave or a double broiler. Combine the sugar and shredded coconut in a small bowl, breaking up any clumps in the dry ingredients. Add the oil to the dry ingredients and mix well. Add more oil if a looser texture is desired or more sugar for a drier scrub.
Usage:
Store in a resealable container. Scoop scrub into your hand and apply in a circular motion to exfoliate feet, legs, arms, hands and body. Not suitable for use on the face.
Photos by Ana Stanciu
58