This is a sponsored post written by me on behalf of Tropicana and Megan Media. All opinions are 100% mine.
By now I think we have all heard how important probiotics are for staying healthy. It seems that everything from eczema to acne to poor immune function can be attributed to our stomach–or more specifically, the health of our stomach's bacteria. Although traditional cultures around the world use fermented foods to maintain an optimal microbiome, these days we don't have to go to such lengths to get beneficial bacteria. Thanks to Tropicana, it's now easier than ever to incorporate probiotics into your daily routine.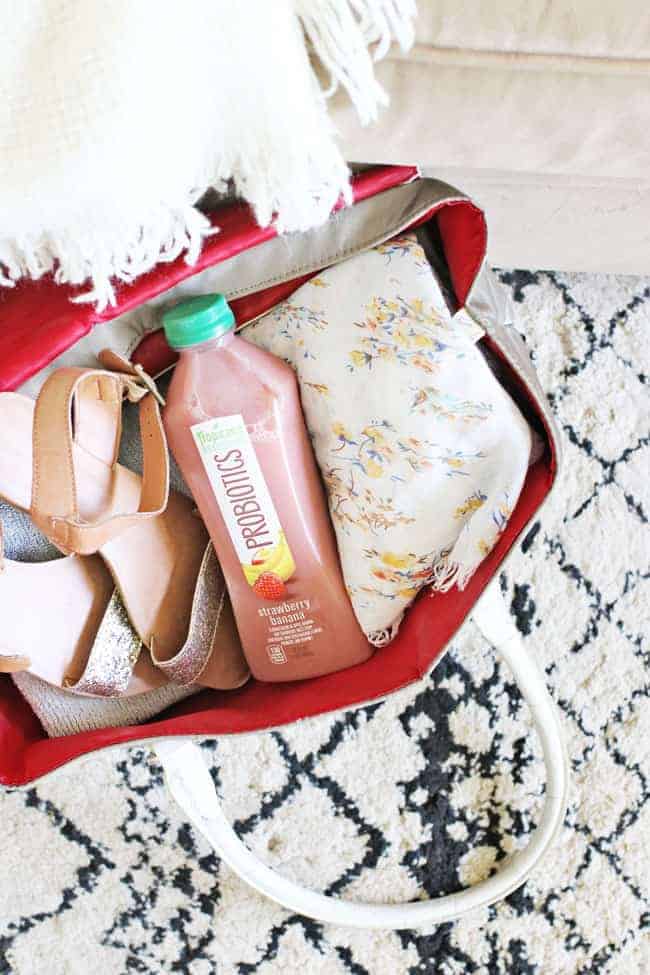 Probiotics are the live micro-organisms commonly found in yogurt, kombucha and fermented foods. When consumed in adequate amounts, these "good" bacteria help to balance out the bacteria in your GI tract and keep your gut operating efficiently. For most of us, our intestines aren't something we think about too often unless something goes terribly wrong. But since a huge portion of your body's immune system originates in the gut, studies have shown that good gut health improves immune function and boost overall wellness.
Sounds simple, right? Then why is it so hard to remember to take them?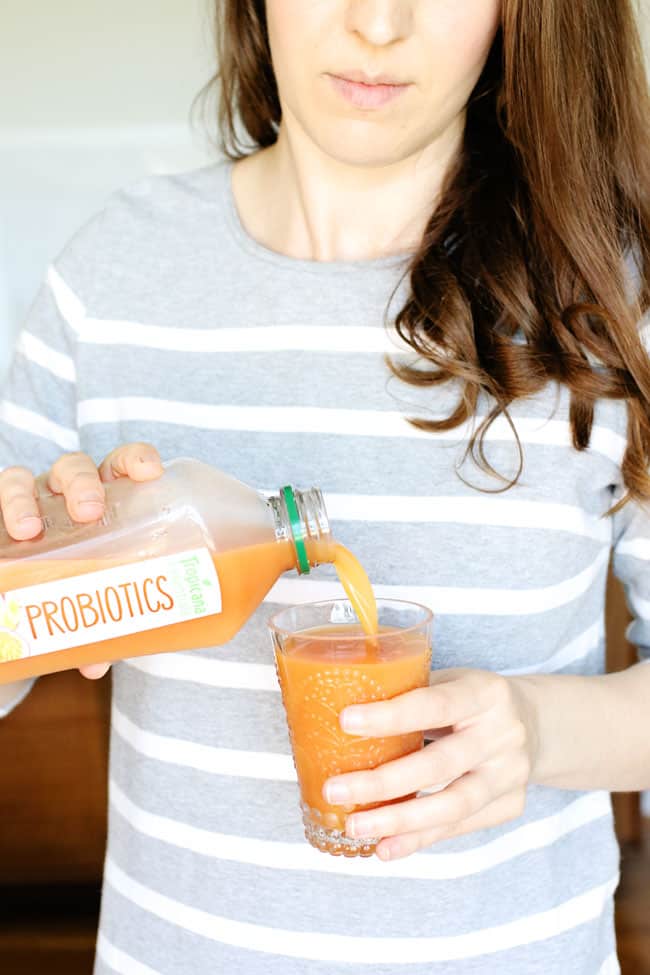 I first hopped on the probiotics bandwagon a few years ago when I was getting interested in natural wellness. While I have definitely noticed benefits from taking them (hello, clearer skin!), I still don't take them every day, mainly because I just can't remember to! If I don't have them sitting on my counter or packed away in my pill keeper, I forget about them until the next time I start feeling sick or run down.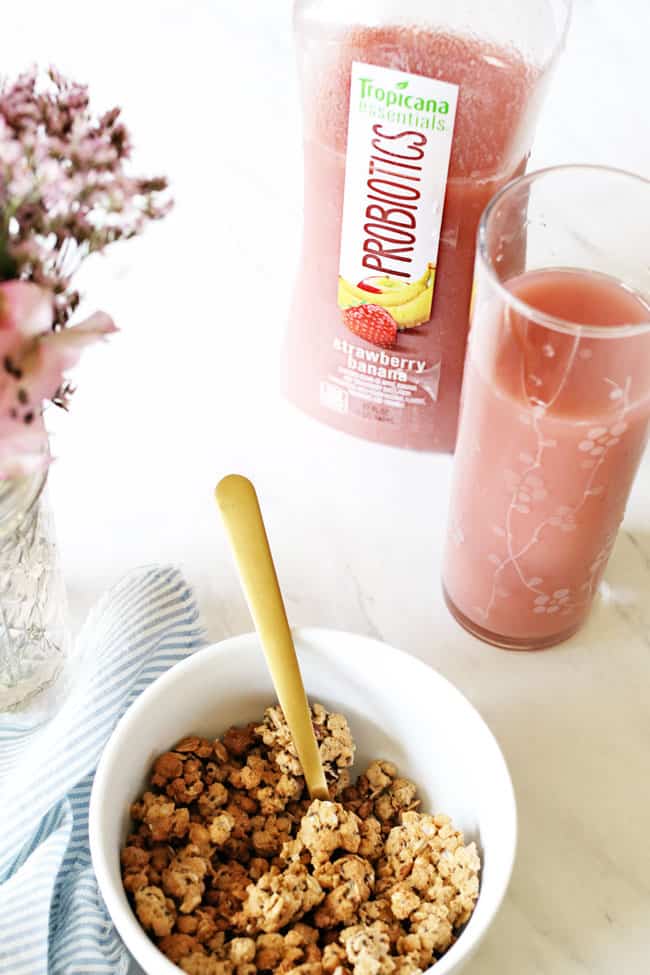 With the help of Tropicana Essentials Probiotics, it's now easier than ever to add probiotics to your daily routine. Tropicana Essentials Probiotics contain over one billion live and active probiotic cultures to help boost your body's natural microbiome. And it comes in three delicious flavors: Strawberry Banana, Pineapple Mango and Peach Passion Fruit. By combining the goodness of 100% juice with the functional benefit of probiotics, each glass can help supplement your own established microbiome—all without added sugar, preservatives or artificial flavors.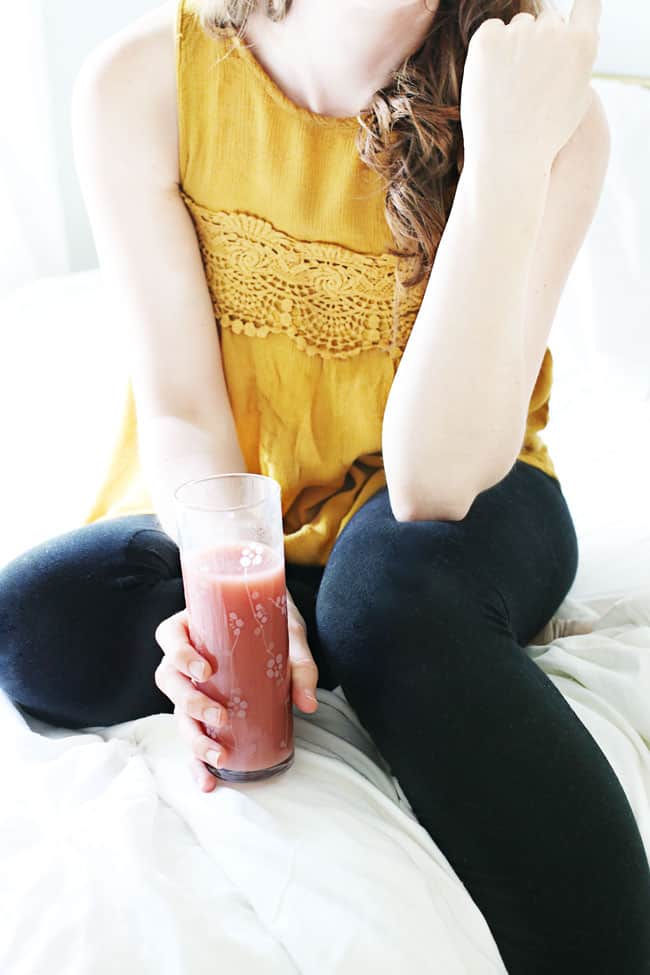 I have tried all three flavors, and they're all delicious. You can sip a glass with breakfast or add some to your morning smoothie for a little added sweetness. Or if you're on the go, simply pop a bottle in your gym bag or take it to work for a quick pick me up.
No matter how busy you are, Tropicana Essentials Probiotics makes it easy to boost your body's microbiome on the go.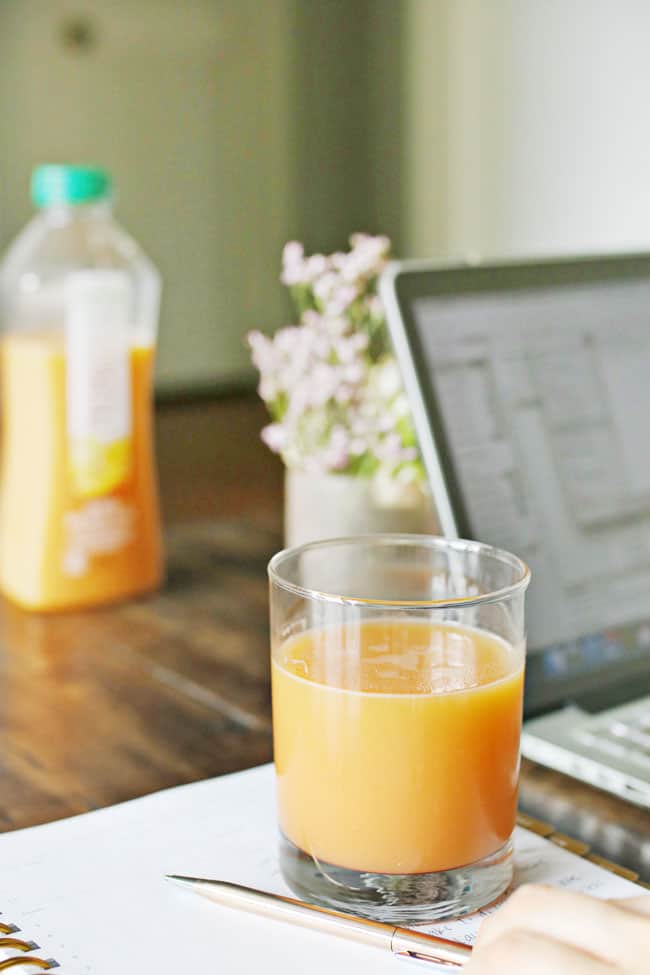 1