It's never too early to start dreaming about the cold-weather cocktails you plan to whip up this holiday season. Whether you're sipping a celebratory spiced apple cider at Thanksgiving, or enjoying a warm hot toddy after a long day at work, one thing's for sure: a boozy cocktail is a great way to finish a long day. I have always loved the flavor-packed punch of fragrant herbs and warm bourbon in my fall cocktails, but this year I'm leaning towards something lighter and more refreshing (and not to mention fun).
This festive #MixedWithTrop lemonade punch mixes the decidedly fall-like flavor of pomegranate with the lighter notes of lemon and orange. And it's topped with a generous pour of champagne, because it wouldn't be the holidays without a little bit of bubbly.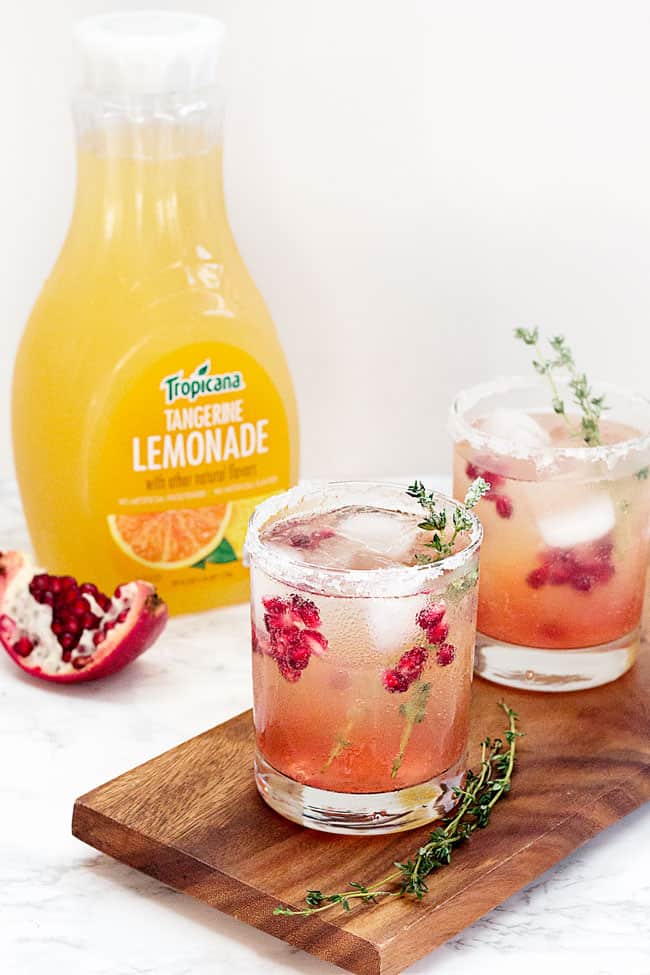 To make it extra simple, I love using Tropicana Tangerine Lemonade as the base for my punch. Because the holidays are stressful enough already, it's nice to be able to cut down on the prep time by using juice that doesn't contain any artificial sweeteners, flavors, or colors. And because it comes in several different flavors like raspberry and watermelon, you can easily change the flavor of your punch without swapping out other ingredients.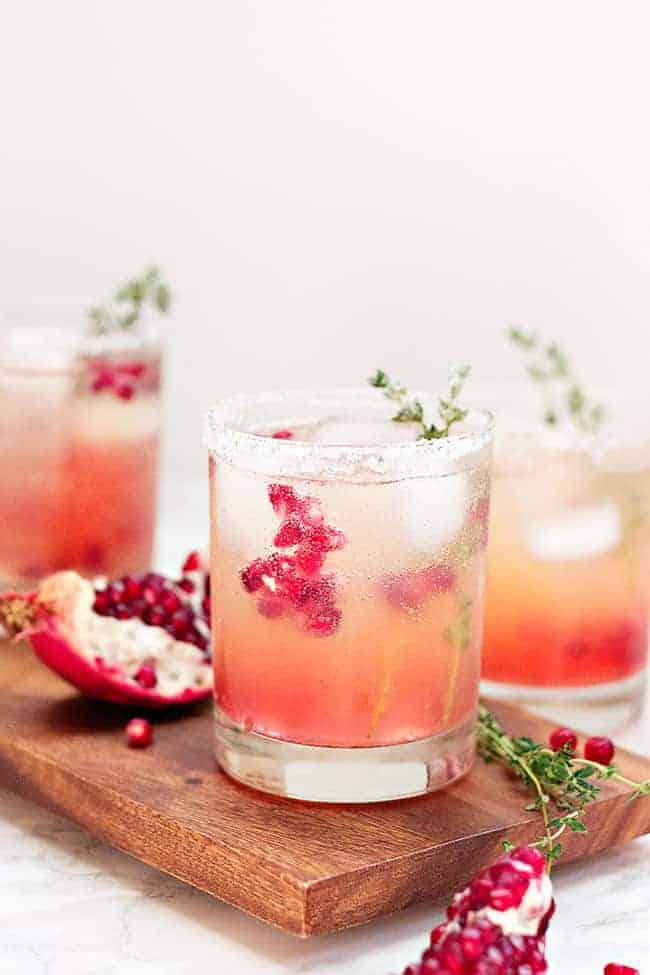 My favorite thing about this cocktail is that it's perfect for a crowd. Not only does it scale up well but it tastes great once the flavors have had a chance to come together. Simply mix everything, except the champagne, in a large bowl ahead of time, then pour in the champagne right before the festivities kick off.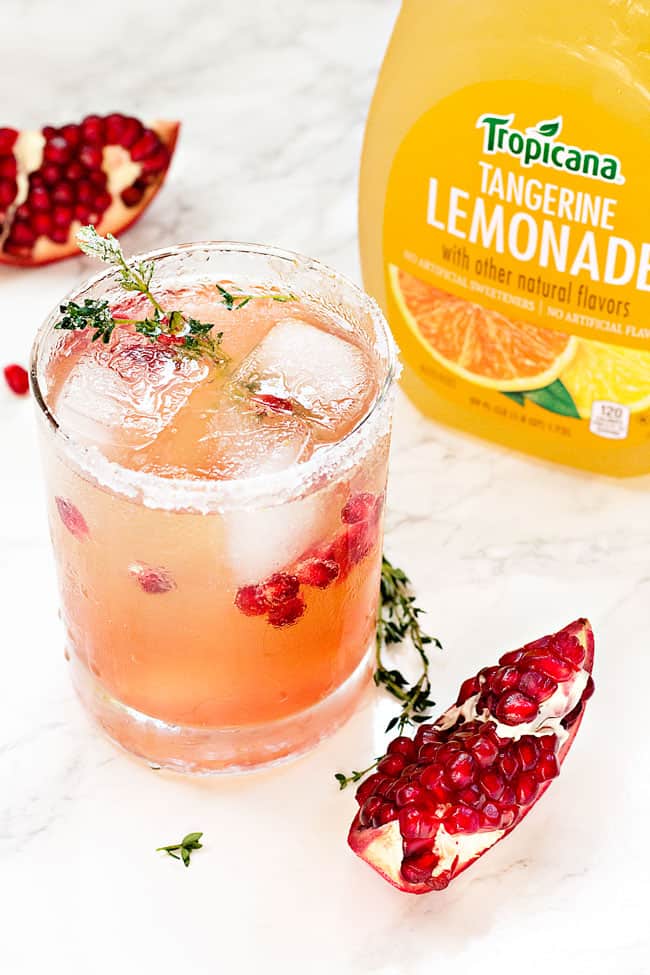 For extra cheer, top with fresh pomegranate seeds and a few sprigs of thyme for a pretty, festive touch. And don't forget the sugared rim!
Then sit back, put your feet up and soak in the holidays.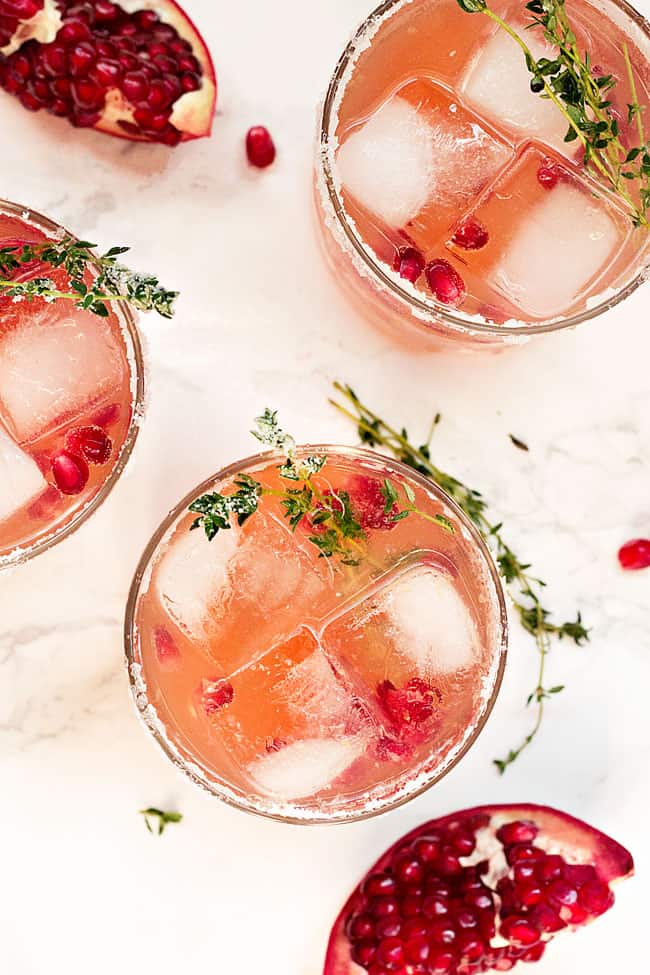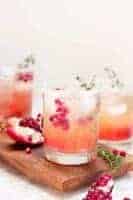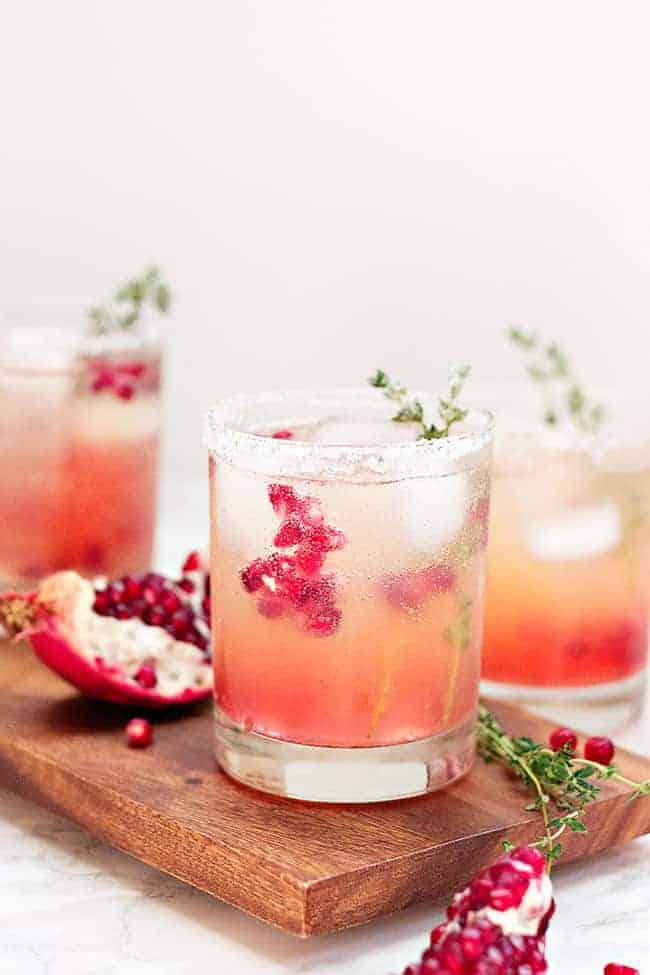 Print
Pink Lemonade Punch
Yield 12
Ingredients
1 bottle Tropicana Tangerine Lemonade, chilled
2 bottles dry champagne, chilled
1 cup pomegranate juice
1/2 cup orange liqueur
Pomegranate seeds and thyme sprigs for garnish
Instructions
Combine all ingredients in a large punch bowl or divide among several large pitchers
Serve over ice and garnish with extra pomegranate seeds and thyme sprigs
Courses Cocktail
I partnered my friends at Tropicana and Megan Media for this sponsored post. All thoughts and opinions are mine.
7