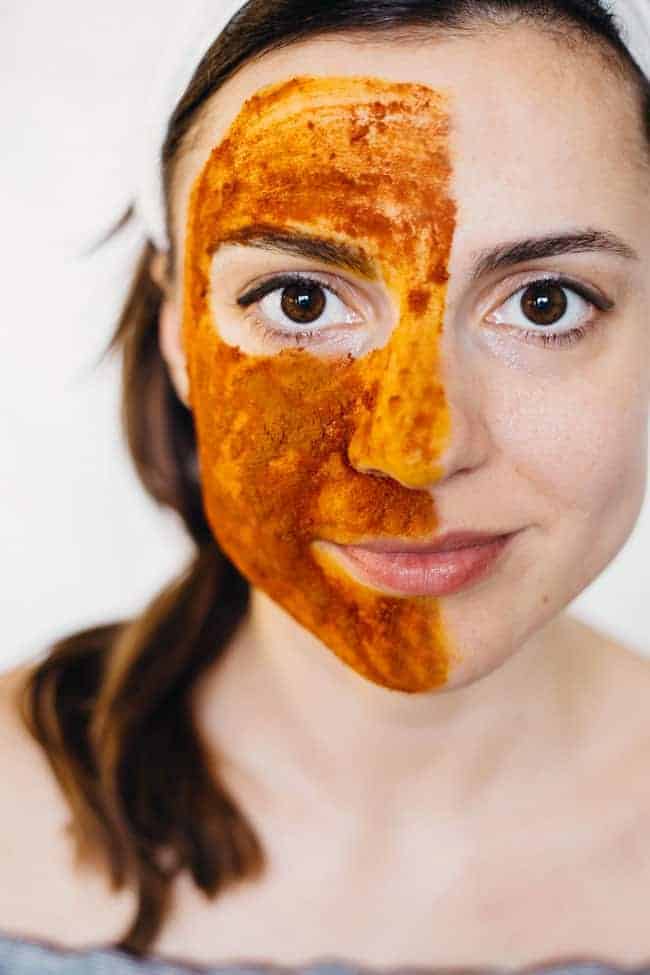 I made my first turmeric face mask back in 2012, and the turmeric trend is still going strong five years later. That's because the benefits of the richly colored orange root continue to add up. The common kitchen spice is now seen as having antiseptic, antioxidant, and anti-inflammatory benefits both inside and out.
While golden milk and turmeric lattes are popular ways to up your turmeric intake (you can also take capsules), ground turmeric and its oil have become miracle ingredients in beauty products. Turmeric improves your complexion by soothing irritation and eczema flare-ups, preventing and treating acne, and boosting your skin's glow.
The secret ingredient is turmeric's curcumin, which fights the bacteria that can cause blemishes along with neutralizing certain enzymes that cause inflammation. Widely used in Ayurvedic and Chinese medicine, turmeric is a powerful antioxidant that can fight free radicals.
Want to try turmeric? Try this turmeric acne mask or this gentle exfoliating scrub. But if you're not ready to DIY – or just don't want risk turning your hands orange – try adding one of these turmeric-infused products to your skin care regimen.
12 Turmeric Beauty Products
32