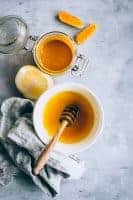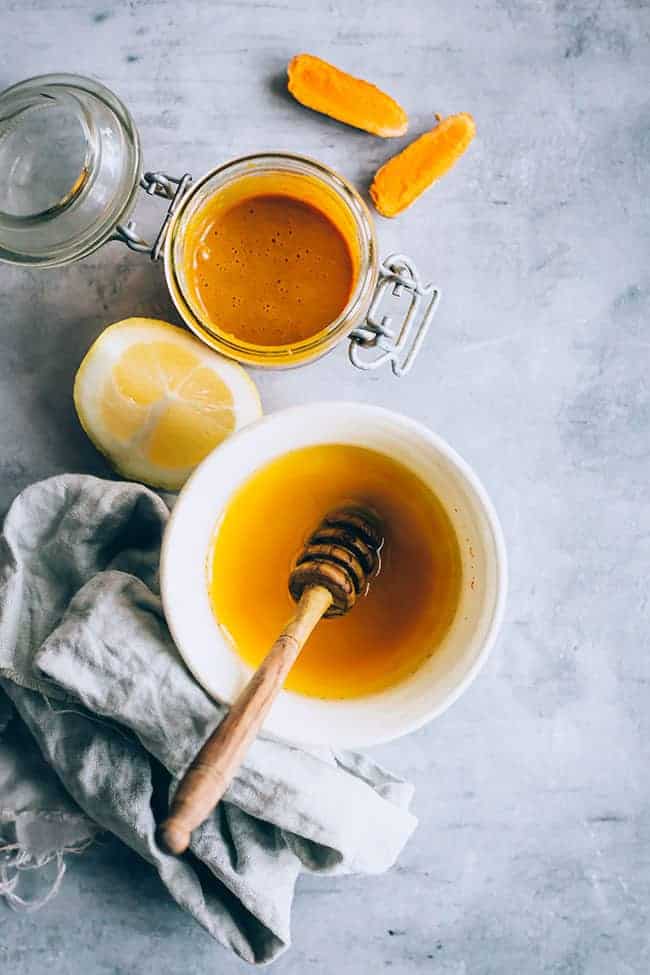 Turmeric Honey + Anti-Inflammatory Morning Drink
Yield 2 servings
Upgrade your morning lemon water with a turmeric honey combo to reduce inflammation, fight acidity and nourish your microbiome.
Ingredients
2 teaspoons ground turmeric
1 tablespoon organic raw honey
1 peppercorn, crushed
3 cups purified water, warm
2 tablespoons freshly squeezed lemon juice
Instructions
Add the honey and turmeric into a jar and whisk with a spoon to obtain a creamy mixture.
Add the peppercorn and stir to incorporate.
Divide the mixture into mugs, and add equal amounts of warm water and lemon juice.
Stir to incorporate and serve warm, on an empty stomach.
Recipe by Hello Glow at https://helloglow.co/turmeric-honey-anti-inflammatory-morning-elixir/