Marshmallows are a classic sweet treat. From hot chocolate in the winter to s'mores in the summer, there is always an opportunity to enjoy a soft, fluffy marshmallow. Unfortunately, conventional marshmallows don't tend to have many redeeming qualities.
It turns out that making marshmallows in your own kitchen is not only simple, but it gives you control over what ingredients go into them.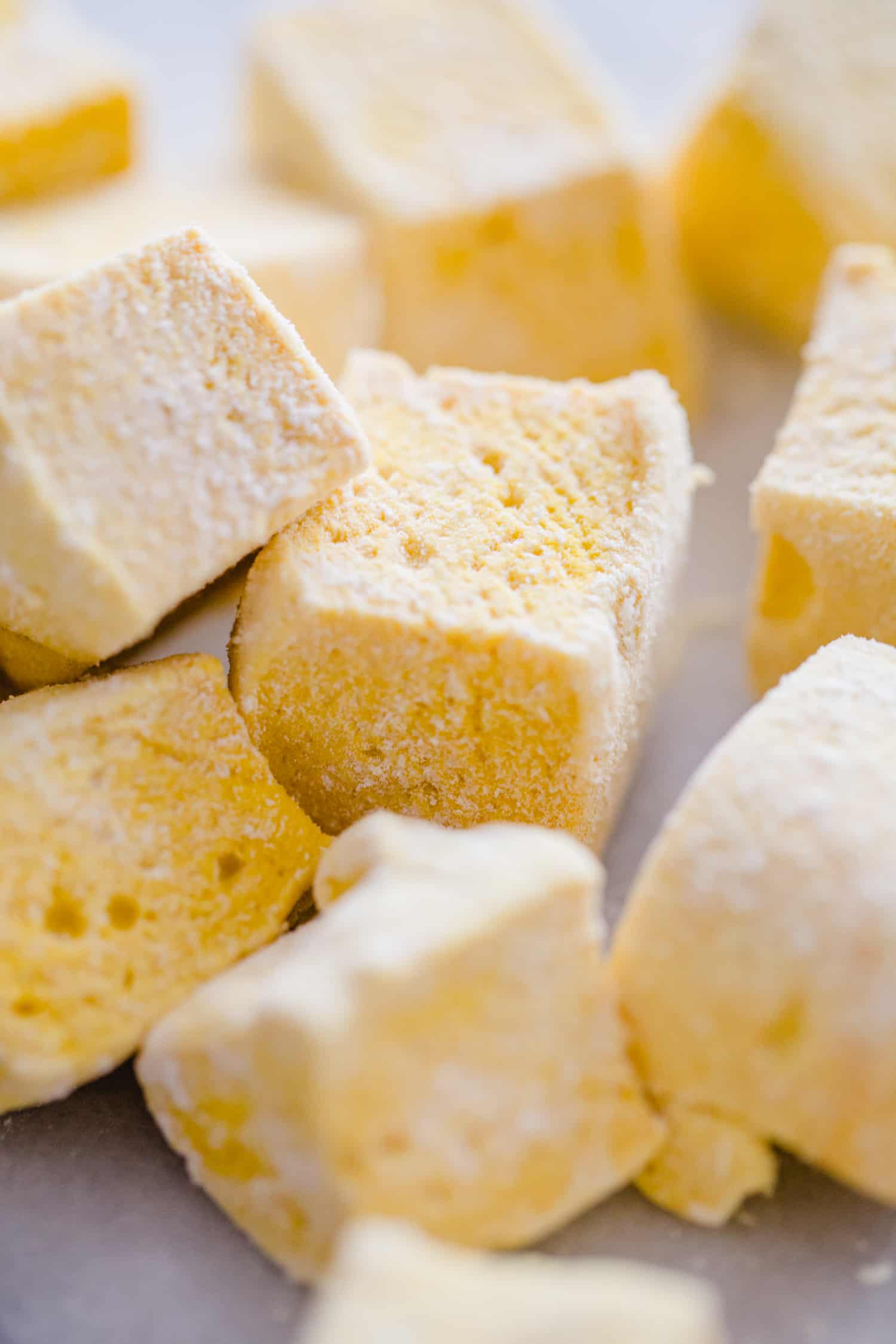 How to make turmeric honey marshmallows
These turmeric marshmallows have only a few simple ingredients, but choosing your ingredients thoughtfully makes all of the difference.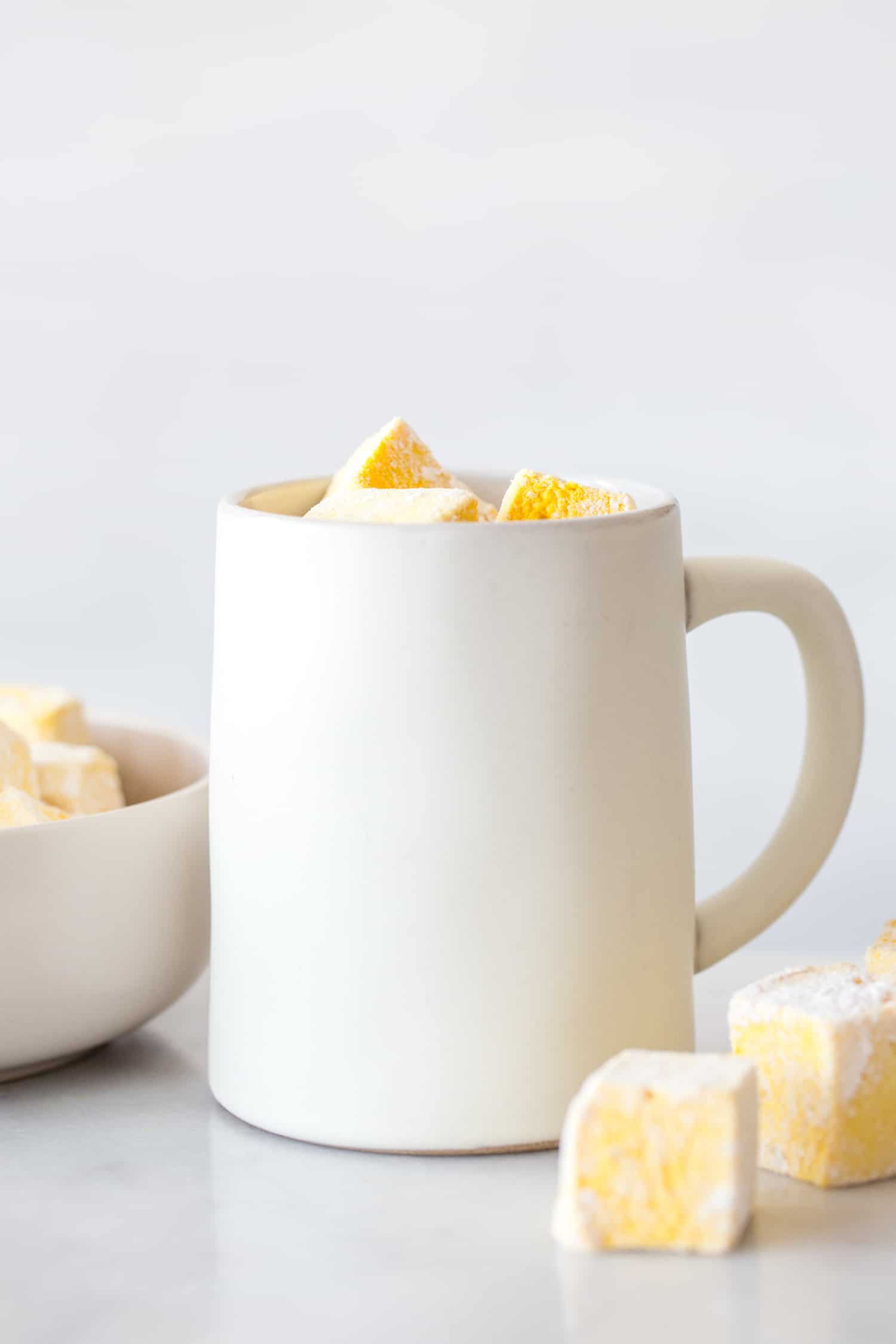 Grass-fed Gelatin
Gelatin has many health benefits including helping to improve gut health and digestion. Bone broth is all the rage and it's largely due to it being a great source of gelatin. In addition to improving gut health it helps to protect joins and improve skin health.
Be sure to source grass-fed gelatin to ensure that the gelatin was responsibly raised and is of the highest quality.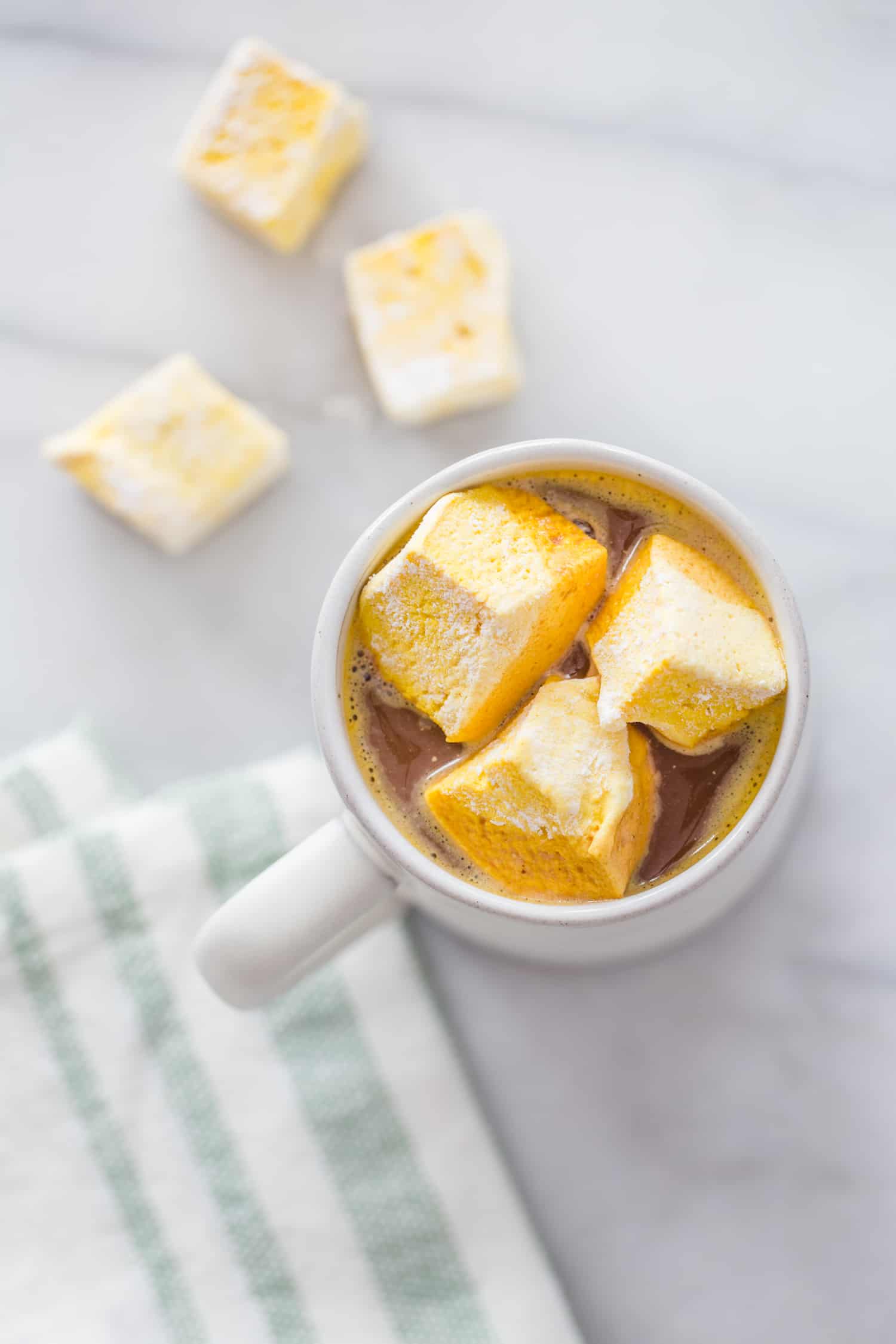 Turmeric
You can't have turmeric honey marshmallows without turmeric! Turmeric is a favorite ingredient here at Hello Glow and for good reason. Curcumin is the active substance in turmeric, a polyphenol with a wide set of health benefits. It's anti-inflammatory, antioxidant and helps regulate blood sugar.
It's slight spiciness adds an unexpected but incredibly welcome flavor to these soft, sweet turmeric marshmallows.
Honey
Swapping out traditional refined sugar for raw honey is an amazing way to round out these turmeric marshmallows with incredible benefits. The antibacterial and antiviral properties in honey are thought to support the immune system and keep you healthy.
These ingredient swaps are simple ways to upgrade from conventional marshmallows. The result is soft, lovely marshmallows that are perfect for adding to a cup of almond milk hot chocolate or gently toasting for an epic campfire s'mores!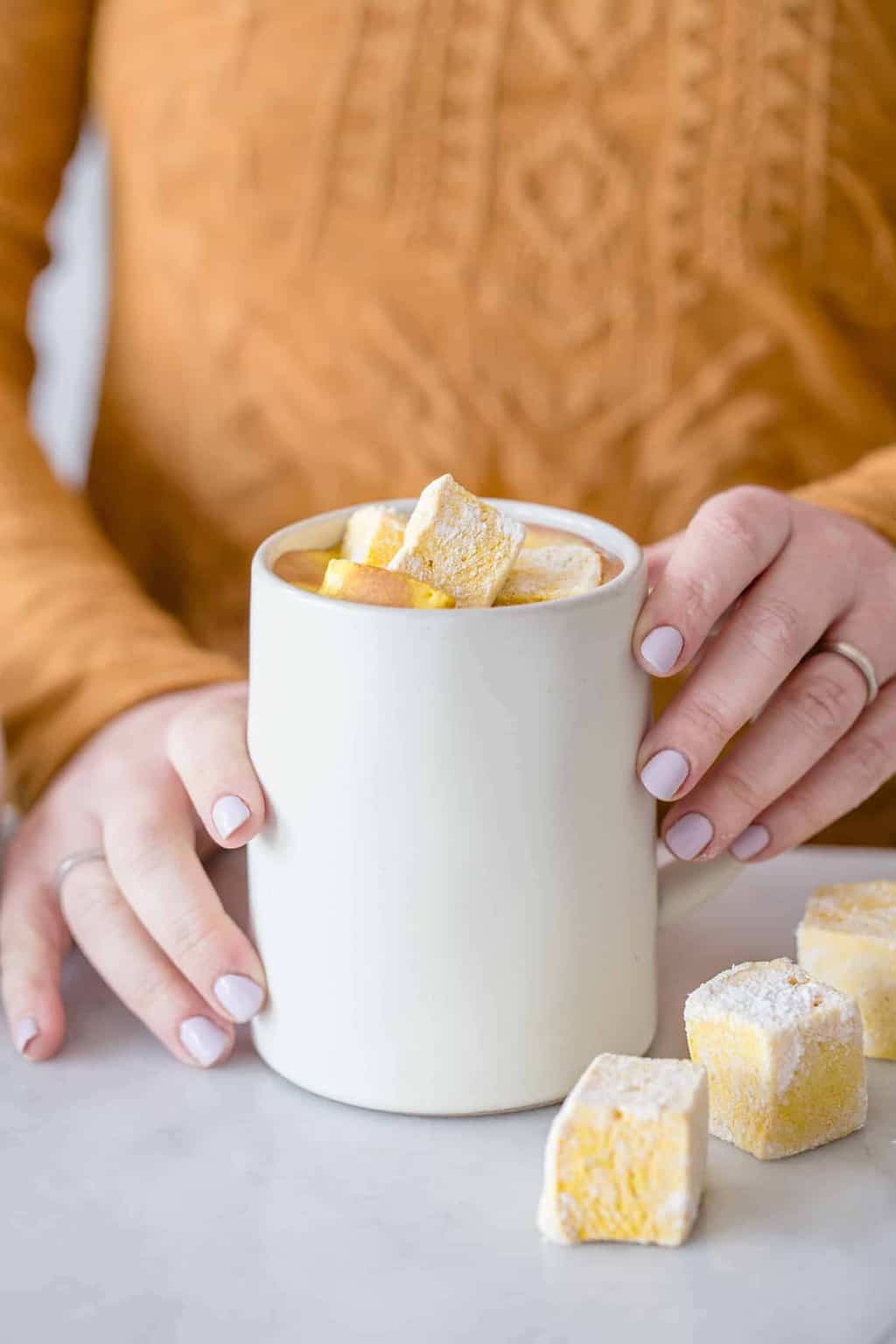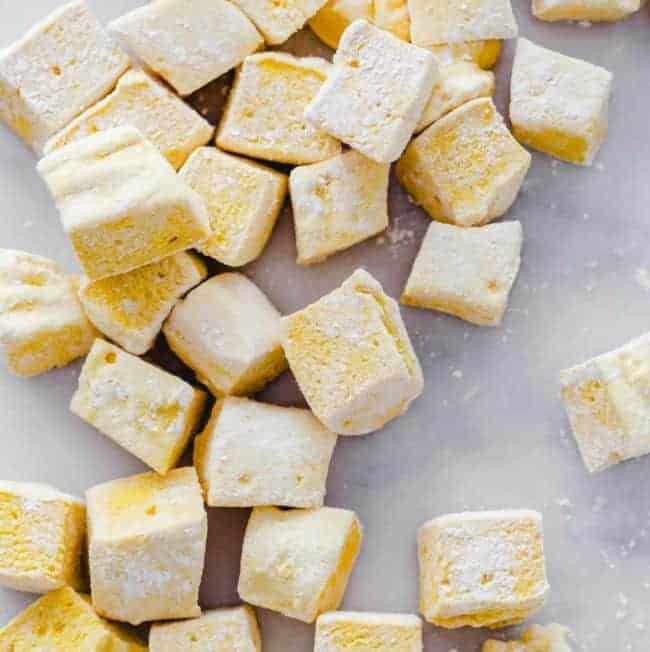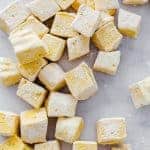 Print Recipe
Turmeric Honey Marshmallows
These turmeric honey marshmallows are more than just a tasty addition to your next mug of hot chocolate - they're also good for gut health.
Equipment
Baking dish

Parchment paper

saucepan

Stand mixer
Instructions
Spray an 8x8 inch metal baking dish with non-stick spray. Line with parchment paper and spray parchment paper with non-stick spray. Set aside.

Pour 1/2 cup of water into the bowl of a stand mixer fit with a whisk attachment. Sprinkle gelatin powder and turmeric over water and mix lightly with a fork. Place bowl onto stand mixer and set aside.

Pour remaining 1/2 cup of water into a large sauce pan with high sides. Set over medium low heat. Add honey and salt to the pan and stir gently. Heat mixture until it registers at 240°F on a candy thermometer. This process will take anywhere from 8 minutes to 11 minutes depending on your stove top. Watch mixture closely as it heats up to monitor temperature and to avoid bubbling over.

When the honey mixture reaches 240°F, remove from heat. Working quickly, turn mixer on low and stream hot honey mixture into the bowl. Mix on low for several minutes until mixture cools slightly. Increase speed gradually until eventually it reaches high. Mix until marshmallow mixture is light and fluffy and has soft peaks. Be cautious to not over mix to the point that the marshmallow mixture becomes too stiff to spread. Spread marshmallow mixture into prepared pan.

Allow marshmallow to set uncovered for at least 4 hours or overnight. Use a pizza cutter or sharp knife to cut marshmallows into 1 inch squares. Sprinkle marshmallows with tapioca starch to keep them from sticking, if desired. 
Notes
Store in an airtight container for up to 3 weeks.
14