Chocolate – just saying the word makes my mouth water. I love all things chocolate – from rich brownies and cakes to decadent truffles and nuts drenched in melted chocolate goodness.

Due to its high fat content, dark chocolate should be consumed in moderation as part of a healthy diet. Fortunately, for those days that we cannot eat it, we can wear it! Following are recipes for a luxurious chocolate-honey face mask and an exfoliating chocolate scrub you can easily make at home.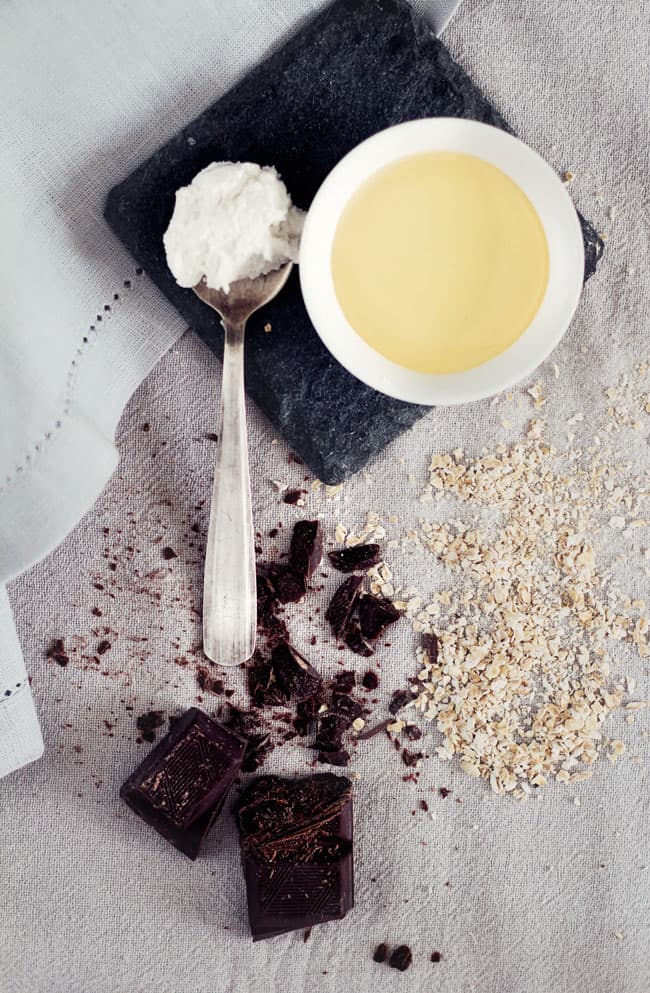 Chocolate is made from cacao beans harvested from cacao trees in Central and South America and parts of Asia. The beans are roasted and crushed into a paste. Cocoa butter is made by removing part of the fat from the paste. This rich butter is used in cosmetics and beauty treatments. The remaining paste, called chocolate liqueur, is used to make bitter chocolate for baking. Sweetened milk chocolate is made by adding sugar and milk to the bitter paste.
Chocolate contains flavonoids and polyphenols which are antioxidants that protect your skin and help reduce lines and wrinkles. But, not all chocolate is created equal. Dark chocolate provides the greatest health and beauty benefits.When purchasing chocolate, be sure to check the ingredients on the label. If the ingredients show sugar or milk first, you are not getting a high enough cacao content to reap the benefits. Try to purchase chocolate with a high cacao content – at least 70%.
Decadent Dark Chocolate Honey Beauty Mask
Ingredients
1/8 cup pure, organic honey

3 – 5 squares dark chocolate, melted

2 teaspoons ground oatmeal (you can grind it in a blender)

1 tablespoon plain, Greek-style yogurt
Instructions
Mix all ingredients into a smooth, creamy paste.

Massage into face in a gentle, circular motion.

Leave on 15 minutes and rinse thoroughly with warm water.

Luxurious Dark Chocolate Sugar Exfoliating Scrub
Ingredients
1/2 cup brown sugar

3-5 squares dark chocolate, melted

1/4 cup olive oil
Instructions
Combine all ingredients until smooth

Massage gently into skin to slough off dead skin cells paying close attention to knees, heels and elbows.

Rinse thoroughly with warm water.
38