The holidays are in full swing and you know what that means! Cue the cold sweats and last-minute shopping trips as you search for the perfect gifts. I'm sure there are probably a few hard-to-shop-for folks left on your list and you might be feeling stumped. Oh, have I been there! When it comes to shopping for the impossible-to-shop-for, I usually resort to unexpected gifts that make life a little easier. The type of gift that someone doesn't know they want until it's sitting in their lap–and they're elated!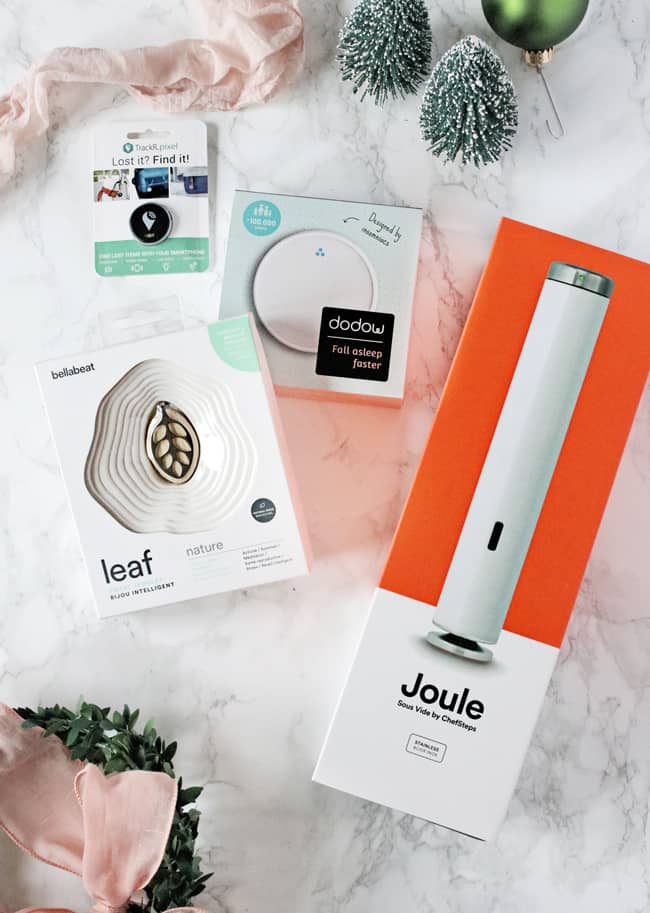 Here are four unexpected gifts that will take the guesswork out of giving and actually make life a little easier.
Dodow Sleep Machine
Growing up I used to have the worst insomnia. Blame it on hormones or the fact that I was just an anxious child, but I would have given anything for a gadget like the Dodow sleep aid device.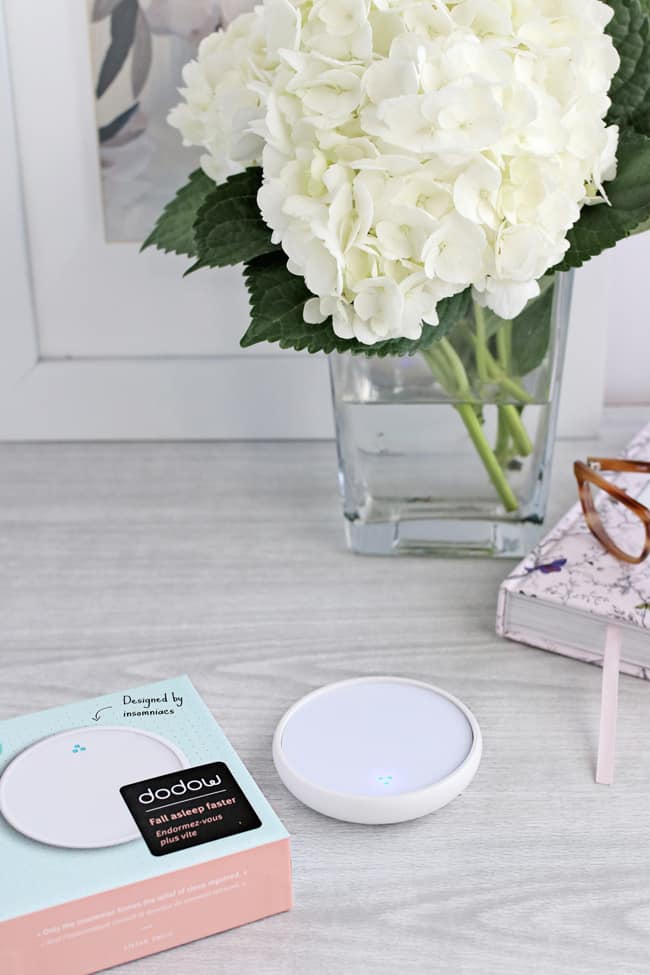 With a single touch, Dodow projects a blue light on your ceiling that fades in and out. Simply synchronize your breath with the rise and fall of the light and try to relax. Dodow progressively slows, taking your breathing from 11 breaths per minute down to 6, thus slowing your metabolism and distracting your brain so that you can fall asleep more quickly. Not only will it improve your sleep, but by sleeping longer you'll be healthier, have more energy, and you might even lose weight!
ChefSteps Joule Sous Vide
Amazon Launchpad isn't just limited to new-wave gadgets, they also have a whole slew of products for the kitchen and home. And the ChefSteps Joule Sous Vide tool is one of my favorites. It allows you to cook food to the perfect doneness in less time, so you get to eating—and enjoying your free time—sooner.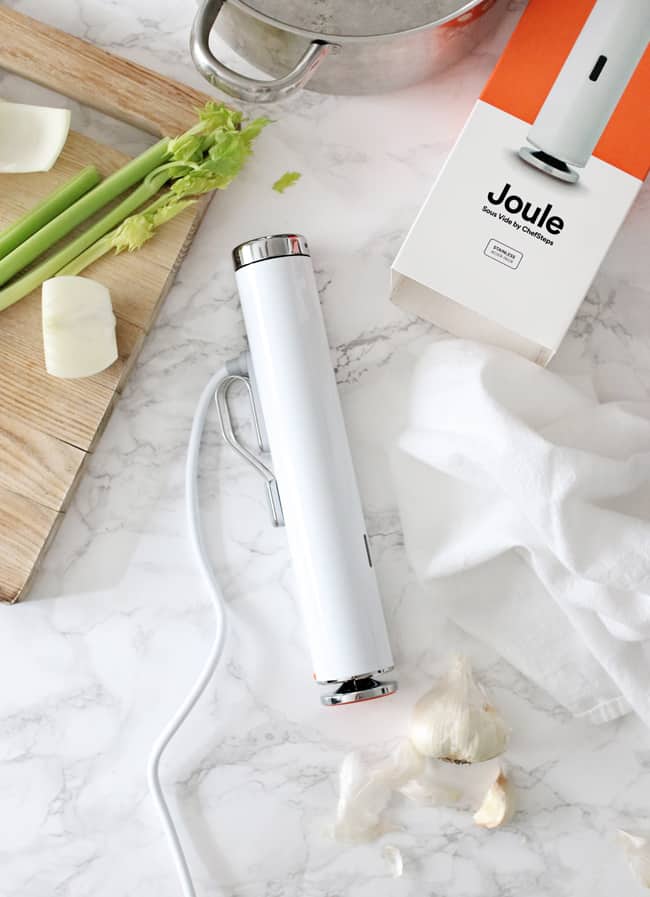 If you're not familiar with Sous Vide cooking, simply season your food and place it in a plastic bag. Drop the bag in a pot of water and place the Sous Vide tool in the water next to it. Pick your doneness and press 'go'. The tool will automatically cook your food to perfection every time.
I ordered one of these for my mom, who loves to cook—and received it within two days thanks to Amazon Prime. Not only will Joule help take the stress out of cooking, but it will free up her time so she can spend it with family rather than slaving away in the kitchen.
TrackR Pixel Bluetooth Tracking Device
Do you know someone who is always losing things? Me too. That's why I love giving the TrackR Pixel as a gift. It's small and lightweight so you can attach it to your phone, keys, purse—anything you lose regularly. Then with the app you can see on a map exactly where the item is or trigger the Pixel to beep so you can hear where it's hiding.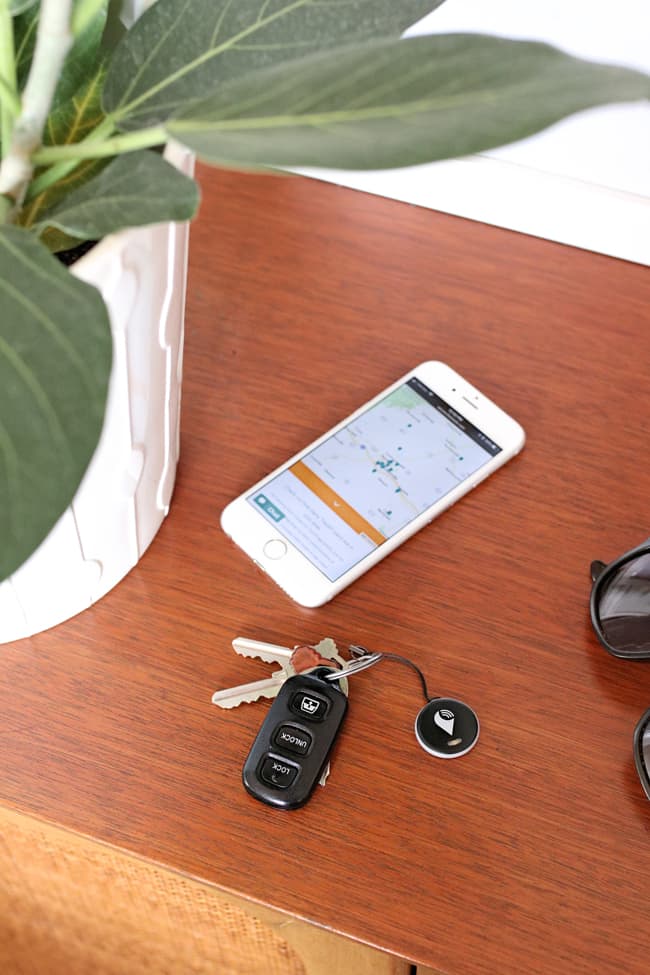 Thanks to Amazon Launchpad, I snagged one of these for my husband. He's always losing his keys in the most unexpected places and this will help save both our sanities. Now if only I had one for his cellphone, wallet, golf clubs, fishing pole…
Bellabeat Leaf Health and Fitness Tracker
Fitness trackers are a dime a dozen these days, but the Leaf by Bellabeat is different. Unlike other fitness trackers Leaf doesn't just track fitness and sleep—it also records your water intake, meditation sessions, stress levels and reproductive health. By putting the focus on prevention rather than correction, Leaf helps women live better, healthier lives.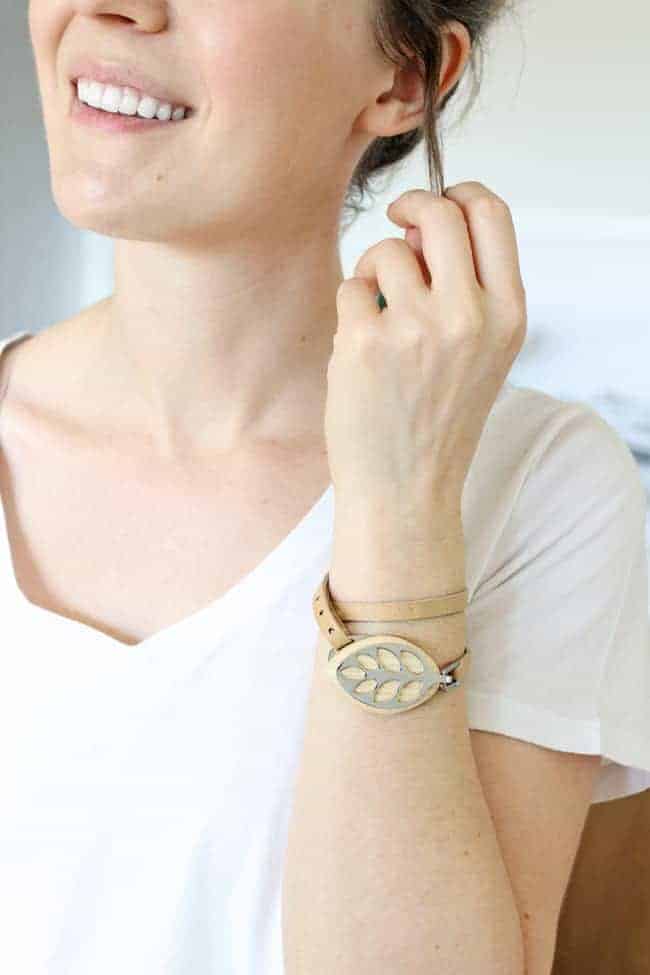 Perfect for women on the go, the Leaf also lets you set activity reminders and silent alarms throughout the day. It can remind you to take a break, stretch your legs, or simply drink more water. I especially like that the Leaf is as stylish as it is helpful. It can be worn as a clip, a bracelet or a necklace, which is great for those days when you want to mix things up. And it's so pretty you won't want to hide it after leaving the gym.
2